The motherboard is the backbone of your computer; thus, you surely want to get the brand that will help achieve the most efficient performance of your device.
One of the most recommended is the MSI motherboards. You can choose from this wide range of motherboards that surely accommodate different budget tiers.
However, are these motherboards good?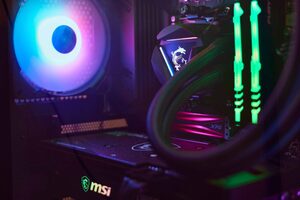 Here's How Good MSI Motherboards Are:
Are MSI motherboards good? The straight answer is yes – they are good! They would not be part of different lists of the best motherboards if they are not reliable and durable.
Offers great stability
MSI is known to offer high stability for its motherboards, specifically its top-notch series, which is very important when it comes to performance.
With great stability, your computer will seldom experience crashing incidents. You can run multiple applications and do multitasking without worries of lagging.
Overclocking capability
MSI motherboards are recognized for their superb overclocking capacities. This positive feature will help in saving energy and decreasing the production of heat on your device.
The speed of your processor can also be improved by this. Overclockers can also help in increasing the speed of the CPU as these allow you to adjust voltage levels.
Reliable power supply
MSI motherboards have high-quality power connectors. These allow users to connect the motherboards to other components if needed. With a reliable power supply, you can wash away your worries of experiencing fluctuating operations while using your computer.
Good warranty
MSI is offering a standard warranty for its motherboards. This is an assurance for the customers that its products are free from any damages caused by defective materials or craftsmanship.
Depending on the models, some MSI motherboards can have 2 years of warranty for parts and labor. Meanwhile, the gaming motherboards and professional motherboards have a warranty period of 3 years covering the damage caused by regular use only and not the physical damage.
Extensive line of products
Whatever your need is, may it be for regular use or highly advanced works, MSI surely has the motherboard to offer you. It has gaming motherboards (MEG series, MPG series, MAG series), content creation motherboards, and professional motherboards. 
Affordable
From the numerous selections of motherboards, you can choose according to your budget as well. Whether you are looking for affordable motherboards or high-caliber expensive ones, MSI can accommodate your preference.
Compatible with AMD and Intel processors
MSI motherboards can accommodate both AMD and Intel
 processors which gives its customers great convenience. No need to worry about the processor that you prefer with MSI motherboards given that their socket types are similar.
Compatibility to hardware
MSI motherboards are among those very flexible products that can keep up with almost all hardware components. You are less likely to encounter hassles when it comes to MSI motherboards' optical drivers, graphics cards, hard disks, wireless LAN adapters, and the likes.
Innovative designs
If you are looking for sleek-looking motherboards that will perfectly fit your space, MSI can definitely offer you stylish ones! Its motherboards are not just plainly crafted, yet designed to look stylish that can match your personality.
Support RGB lights
If you prefer a bright and extraordinary look for your motherboard, MSI motherboards are the perfect ones for you. If you have a dark room to set up, RGB lights will surely give a stunning look to your space!
Easy to install
Installing MSI motherboards is so simple that it would only take 15 to 20 minutes to finish!
Durable materials
MSI motherboards are made of robust components that can fight harsh environmental conditions. They are designed to survive longer, especially the high-end series where they will not easily get damaged by too much temperature or humidity.
How Reliable Are MSI Motherboards?
MSI motherboards are highly reliable because they have undergone extensive tests to ensure their stability, overclocking capabilities, and compatibility.
There has been lots of feedback about MSI motherboards which can confuse you about whether to buy one of them or not. One of your major concerns would surely be their reliability – are they reliable enough to use, causing no hassles and all?
Well, MSI motherboards are surely reliable. The brand would not be one of the most recognized in its industry if its offerings are not of good quality. MSI ensures that its motherboards are dependable before releasing to the market by conducting various tests first.
These motherboards offer great stability which can be proven in their smooth performance despite multi-tasking. The overclocking capabilities also help in providing a fast CPU operation. The compatibility features of MSI show its high reliability as you will have no hard time looking for, matching, and using hardware for these motherboards.
As an exceptionally innovative brand, MSI was able to design and build incredible motherboards that are ahead of its competitors. For example, the MSI MEG X570 Godlike raised the bar in the industry as the first-ever motherboard to support the AMD Ryzen chipset. It features Zero Frozr technology, a Game Boost knob, BCLK adjustment buttons, and a Dynamic Dashboard OLED screen.
How Durable Are MSI Motherboards?
MSI motherboards are very durable as they can last up to 7 years or more with appropriate use. They are made of robust materials to make them last longer.
MSI motherboards are made with high durability. But at the end of the day, their lifespan will still greatly depend on how their users treat them. Typically, their maximum life would be 7 years, but just like other motherboard brands, they can even last up to 10 years if maintained properly.
MSI motherboards are made of solid components which enable them to survive unfavorable settings such as too much moisture or high temperature. They feature gold-plated contacts as well as adequate thermal conductivity.
Common Problem With MSI Motherboards?
Despite how good MSI motherboards can be, they cannot go without problems that users usually experience. Before deciding on getting these motherboards or not, check first these motherboards' common problems that you must be prepared for.
Won't Power Up
Your computer may not turn on after pressing the power button – LED indicators are not lighting up and the fan is not working. There are various culprits for this issue with the MSI motherboards. You may need to check the front panel power connectors, BIOS, CPU power supply, CPU compatibility, or CPU installation.
With Power But No Display
You may experience seeing nothing on the display of your computer after turning it on yet the fan and LED indicators are functioning normally. Perhaps, the problems here can be CPU compatibility, BIOS, or EZ Debug LED.
Slow BIOS Updates
Normally, updating BIOS takes 1 to 10 minutes; however, there are cases with MSI motherboards where this would take a couple of hours. If this is the case, check if your motherboard can accommodate BIOS Flashback from USB.
Unable To Boot Up Sometimes
Your computer might not boot up at times and on the bottom-right corner of its display flashed the error code 99. This can be caused by BIOS / UEFI issues, corrupted temp data, hardware problems, and lacking PSU.
How Long Do MSI Motherboards Last?
MSI motherboards last between 3 to 7 years. But, with proper usage of the computer, it can even last up to 10 years or more.
You definitely want a motherboard that will last for a long time. As one of the well-known brands of motherboards in the market, you might be considering MSI and want to know how long will its motherboards last.
Typically, an MSI motherboard can serve you for 3 to 7 years, depending on your usage and maintenance. The high-caliber series would surely survive longer because they have better quality.
Just like other brands, MSI motherboards are designed following the current software technology. Thus, after several years, you need to do some updating and the old motherboard then would not be so compatible to run the latest software.
If you are not a heavy user of a computer and just use it for simple tasks, an MSI motherboard can even last above 7 years. This can be expected if you are a responsible owner who never sets aside the maintenance needs of your computer.
What Are Customer Reviews Saying?
The customer reviews are saying a lot of positive feedback about the quality and reliability of MSI motherboards.
If you are to look for feedback regarding MSI motherboards, you will be seeing lots of favorable reviews from the owners of the brand over the Internet.
The majority of the customers are satisfied with the performance of their computers and would highly recommend MSI motherboards to others based on their personal experience. They also mentioned that these boards have a long lifespan and enable their devices to work smoothly.
According to what others shared, their motherboards started to have issues after a year or two. Glitches should be expected as any motherboard, regardless of brand, is made by humans. No machine is perfect and customers are aware of this; thus, they are not feeling so bad about issues as long as they are seldom happening and can be fixed right away.
Another factor why customers are in favor of MSI motherboards is their price. Compared to other brands, MSI is cheaper so customers are very grateful to purchase a budget-friendly motherboard that can offer good quality!
References:
Iyer, K. (2022). Best MSI Motherboards. XDA Developer. https://www.xda-developers.com/best-msi-motherboards/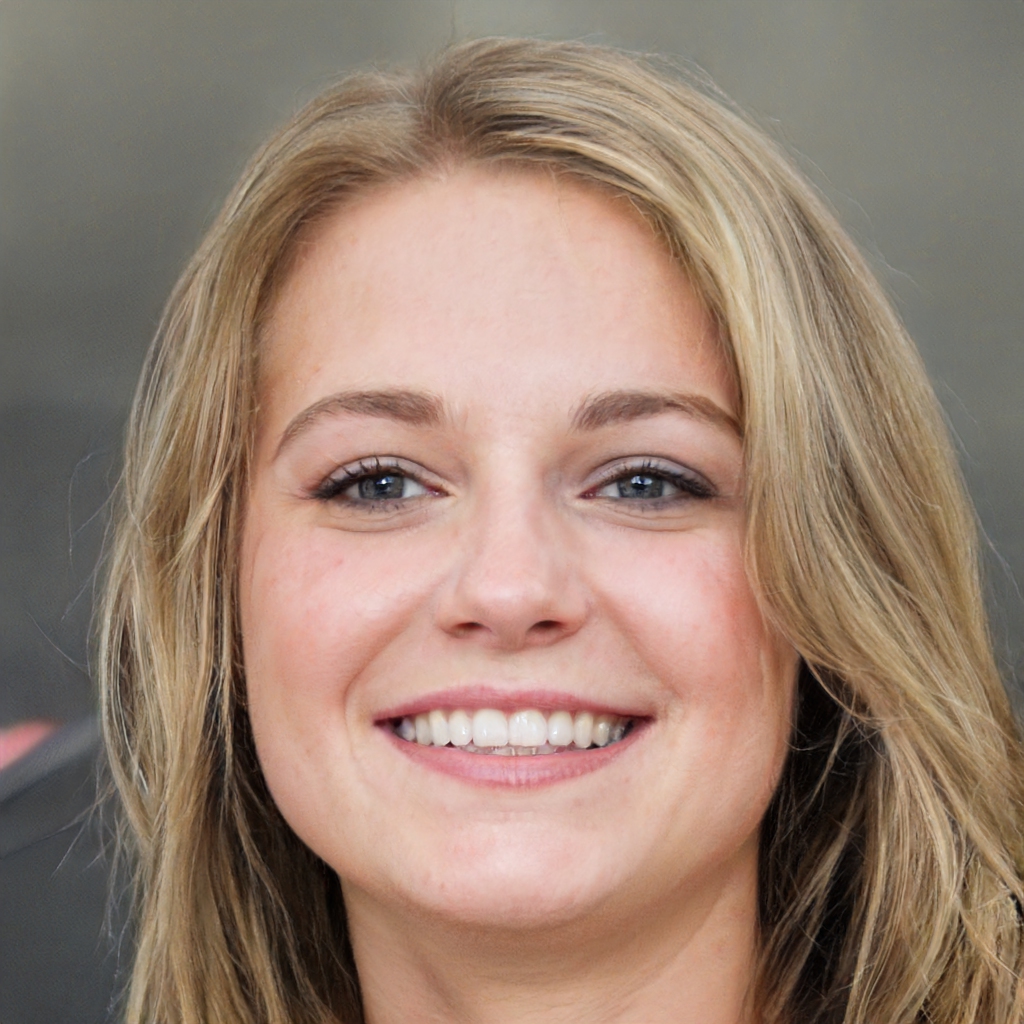 Susan is a professional writer. She has been a writer for eight years and has always been so fulfilled with her work! She desires to share helpful, reliable, and unbiased information and tips about tech and gadgets. She hopes to offer informative content that can answer users' questions and help them fix their problems.