Looking for a space-saver television that would be perfect for both your little space and short budget? The small TVs of Alba can be a great pick for you!
You might not be very familiar with the brand and so, you want to know more about it, particularly Alba TVs' common problems.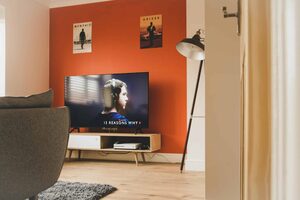 List of Common Problems with Alba TV
Alba is a British brand under the management of Sainsbury's. It is a private label brand of consumer electronics and is known for offering highly affordable televisions.
If you are interested in Alba TVs, you may want to learn their usual glitches, right? Check them below and see if you can handle them well.
1. Stuck on Standby Mode
Do you want to put your Alba TV to sleep for a while, yet not really turn its power off? Then, you can put it on standby mode. However, you may experience getting stuck on this mode when you finally want to turn your TV on again, typically caused by a power supply issue.
SOLUTIONS
Unplug your Alba TV from the power source for one minute to make sure the power is fully disconnected. Reconnect it into the power source and try to turn it on again.
Check also the batteries of the remote control. You might need to change them if their power supply is all used up.
If the problem persists, contact Alba's customer service to ask for further assistance.
2. With Picture But No Sound
Watching in your Alba TV without hearing anything but just seeing pictures is just way frustrating, right? For sure, you will shut it off instantly and look for solutions to fix it that you can do by yourself.
SOLUTIONS
Check if all the connections of your television and its viewing source such as Skybox are properly installed, not loose or disconnected.
Check if your TV is muted or if the volume is just turned down.
Check the signal source also as it may be the reason for the issue.
If still not fixed, you should seek professional help as there might be some hardware defects like damaged built-in speakers or mainboard.
3. No Picture But With Sound
You may find this snag weird as you can hear sounds without seeing anything on your TV screen. This may confuse you for a while until you realize that the problem may be a simple hack or a bigger one needing hardware replacements.
SOLUTIONS
Go to the settings of your Alba TV and check if the power saver mode is enabled. Disable it as this will automatically turn off your device with the sound still working.
You may need to change the HDMI cable as a blank screen may have faulty cables. Check thoroughly for damages and do not think twice about buying a new one as a cable like this is very affordable.
You can also do a factory reset on your Alba TV. Simply press the Menu button on the remote, go to Setup, find Reset TV and choose Yes. Wait for a while to complete the process and try watching on your TV again.
If these DIY hacks did not work, maybe there is a hardware problem. You may need a power board replacement which is done in the repair center.
4. Flashing Standby Light, Not Turning On
This problem can be driven by some glitches with the software or power supply of Alba TV. Do not worry as you can possibly fix this with simple troubleshooting.
SOLUTIONS
Unplug your Alba TV from the power source. Next, press and hold the Standby button, plug the TV again into the main power, and turn it on.
Check also the power source of the TV as the fault may be coming there. Instead of using an extension cord, plug it directly into the main power source.
5. Randomly Turning Off
Another usual issue with Alba TV is its unexpected shutting down which can happen while you are watching the most awaited episode of your favorite drama! Isn't it maddening?
This headache can be caused by a power supply problem, timer set up, dirt, hardware issues, or even the connected devices to your electronic device.
SOLUTIONS
Check if your Alba TV is connected properly to the power source. The plug may be loosened or disconnected to the socket, terminating the power to operate the TV.
Your TV might have been set to shut off at a certain time through the timer setting. Using the remote control, go to the Menu of your TV, look for the time setting where you can find the timer set up. If the timer is on, simply turn it off.
If there are connected devices to your TV, try disconnecting them to see if the random turning off will be solved. Reboot your Alba TV by unplugging it and if the problem persists, you can do a factory reset.
Dirt and moisture can also cause this problem once these get into the electronic board. Overheating may happen, thus the TV will shut off to prevent this unwanted event. Thus, it is important to have your TV cleaned occasionally. You can do it by yourself or bring it to a professional if you are unsure how to do it correctly.
6. Blank / Black Screen
A black or black screen is a common problem not just with an Alba TV but with other brands too. This may be an easy trouble that you can fix by yourself or serious damage that needs an experienced technician to handle.
SOLUTIONS
Turn off the TV for 15 minutes and check if there are no issues with the power connection. Using the remote, turn on your Alba TV again, and wait if the blank display has been resolved.
Check the connections of the HDMI cable, cable box, COAX cable, and the likes as they may be damaged and need replacements.
If you have short connecting cables, you can replace them with a longer one to make sure the connection between the TV and other devices will not be interrupted.
Check also if your Alba TV is set to Energy Save Mode as this will turn off the screen but still make a sound if there are no further actions after being put into such mode.
7. No Signal
Basically, you cannot watch your dearest series aired on television if your Alba TV has no signal. The signal coming from the TV box may be the problem here or the antenna.
SOLUTIONS
First, turn off the TV for a few minutes and then restart again.
If you are connecting your TV to the cable box, unplug the cable and insert it again. Do this while the TV is turned off.
Check all the cables for connecting the TV and the cable box or antenna as these might not fit well or damage the ports. Check each cable for some damage and tighten the connections.
You should also consider that if the weather is really bad, signals are quite hard to obtain. Thus, you may just have to wait for better weather until you test your TV again.
If the problem still continues, you may need to have your Alba TV checked by a technician.
8. Display Color Issue
No one wants to watch a movie on a TV with weird screen colors; and, you may possibly experience this with an Alba TV!
SOLUTIONS
Turn off the TV for a while and restart it again. This may resolve the issue as in some cases when the TV started in a not smooth way, it will affect the screen color.
Check all the connected cables affecting the display of your Alba TV since a loose wire may result in incorrect color.
Fix the color of your TV in the color display option. Through this, you can adjust the brightness, contrast, saturation, and other aspects that regulate the colors of your TV's display.
If you still did not achieve the colors that you want, there might be some problems with the parts responsible for the colors of your TV. You should then bring it to a repair center for further evaluation.
Alba TV Pro & Cons
Before making a purchase, knowing both the good things and bad things about a specific product is essential. Do not jump into buying right away just because a friend recommends or you got fascinated with the stunning design.
So, what are the pros and cons of Alba TV?
Pros
Affordable price
Easy to set up and use
Sleek and portable designs
Lots of connectivity features to connect VGA, HDMI, SCART, PC, AV, headphone, USB, S-Video, Composite, Component Video, and others.
Special features like USB video playback, Freeview digital tuner, sleep timer, child lock, and digital radio.
Offers TV and DVD combination
Good quality sound; features Dolby Digital in some of its TVs.
Good display resolution
Cons
Narrow product options, for instance, size choices
Not easily accessible to purchase
Limited service repair centers
How Long Should Alba TV Last?
Alba TV lasts between 4 to 10 years with appropriate use and maintenance.
You may think that because Alba TV is a budget-friendly and not-so-famous brand, it will not last long compared to other televisions.
True enough, the price and brand have a big say in the lifespan of an electronic device. Typically, the more expensive a television from a recognized brand is, the better its quality, reliability, and durability.
However, you should also consider that proper handling of any device is important also to stretch its lifespan. That is why even Alba TV is a cheap brand, as long as you are using it with the utmost care, it will last as long as the standard lifespan of televisions which is between 4 to 10 years.
Is It Worth Repairing Alba TV?
Yes. Alba TV is worth repairing if the cost of repair will not cost half of the price of a new TV.
It is not a good idea if you will have your damaged Alba TV fixed if the cost of repair will be as much as half of the price of a new one. You should just buy a new one instead! It is not worth the repair since, for just a few more bucks, you will be able to enjoy an all-new TV with no history of repairs.
You should know the exact damage of your Alba TV to have an idea of how much the cost of repair would be. Bringing it to the service center will be the very solution to this as only professional technicians can identify crucial damages.
 The usual issues that are inexpensive to fix concern the backlight, cord jacks, reception, remote control, and inputs. As for the highly expensive problems to mend, these are usually critical electrical issues and damaged screens.
Is It Worth to Buy Alba TV?
Yes. It is worth buying Alba TV because it offers great features at a compact size and affordable price.
Alba TV is a good purchase because it is comparable to other good brands in the market. Although it is not as notable as its competitors in the tech industry, the majority of its owners have shared their positive feedback and satisfaction with their Alba TVs.
Alba serves a very little chunk of customers in the market as they have low brand recognition; only a few know its existence and its products. Nonetheless, this brand has amazingly built good quality televisions with added features which you can get at a bargain price.
Alba TV Alternatives
Maybe you are looking for a perfect TV for your kitchen where you can watch the morning news or have a peek at your favorite drama while preparing meals for your family. Or perhaps, you are searching for a basic yet good TV for your kids' room to entertain them if you are busy with house chores or when they need to be indoors during rainy weather.
However, the twist here is that you only have a small place to accommodate this new electronic device. Well, don't concern yourself too much as there are lots of small TVs that offer good quality pictures, sound, and other added extra features.
One of these is the Alba 24″ LED HD Ready Smart TV which is affordable, small, and is of a good grade. Yet, you may be hesitant in buying this brand after knowing its common problems.
Thinking of other small TVs to suit your tiny space? Look no further as below is a list of the alternatives for this specific Alba TV. Catch a glimpse of these small electronic devices and see if one of them can fit in your preference!
Acer 23.8″ HD IPS TV – $149.99
Insignia 24" Smart HD Fire TV – $139.99
LG Electronics 24" HD LED TV – $169.99
Samsung 24" M5 Series FHD TV – $179.99
SANSUI 24" HD LED TV – $149.99
SuperSonic 24" LED Widescreen HD TV – $215.88
Vizio D-Series 24" LED Smart TV – $299.99
Westinghouse 24" Class DVD Combo LED HD – $179.99
Sceptre 24″ LED TV – $139.97
References:
Decker, F. (2019, November 16). How to Tell If Your TV Is Worth Repairing. Techwalla. https://www.techwalla.com/articles/how-to-tell-if-your-tv-is-worth-repairing
Manuall. (2022). Alba 24/207DVD LED Television. https://manuall.co.uk/alba-24207dvd-led-television/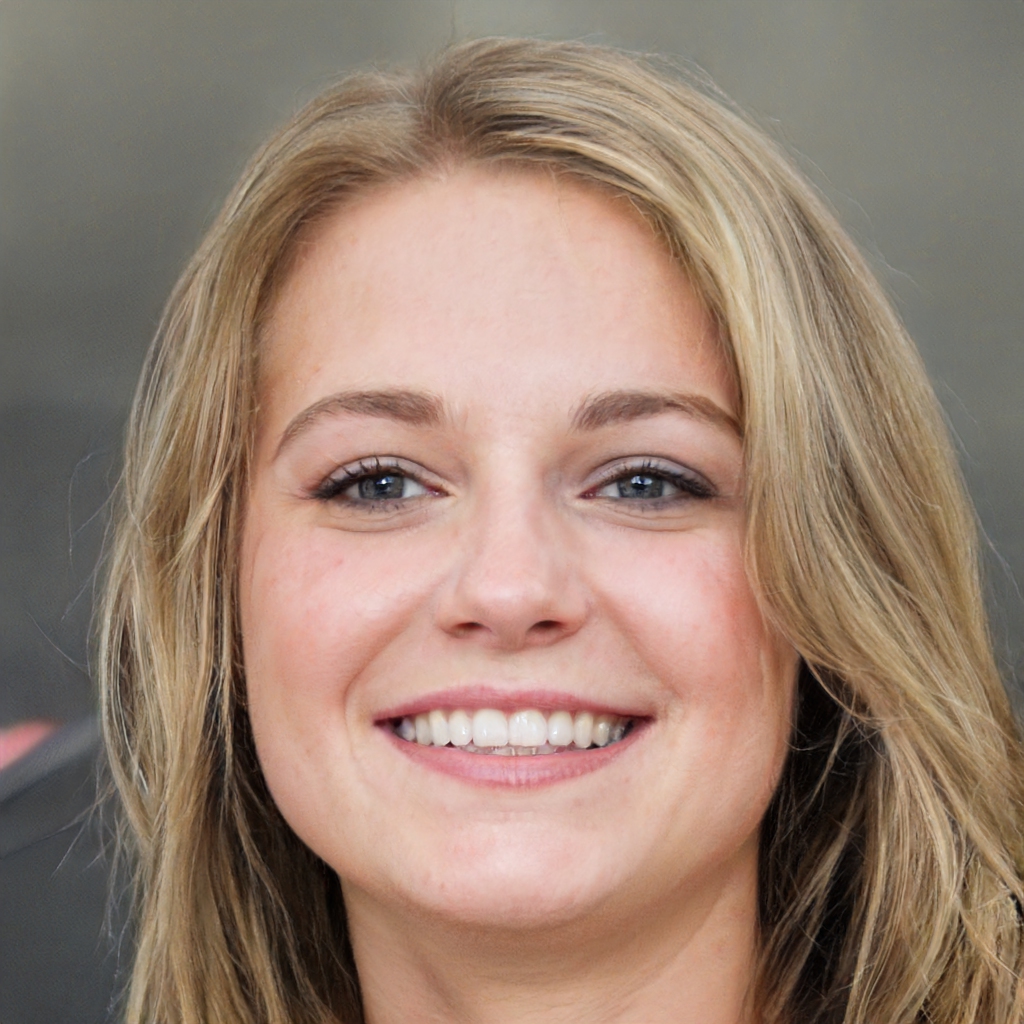 Susan is a professional writer. She has been a writer for eight years and has always been so fulfilled with her work! She desires to share helpful, reliable, and unbiased information and tips about tech and gadgets. She hopes to offer informative content that can answer users' questions and help them fix their problems.