MSI. The first thing that comes to mind when we see this brand is: a well-known name in the gaming industry. MSI is so popular to the point that they continue to manufacture laptops and people still look forward to buying them.
The question is, are MSI laptops reliable? Why does it seem like everyone prefers MSI laptops? What can users say about reliability in regards to MSI laptops?
Are MSI Laptops Reliable?
Yes, MSI laptops are reliable. The proof can be seen by looking at the awards MSI has received over the past years such as being awarded as the Most Reliable Brand of 2019 by the UFC-Que Choisir.
When it comes to the reliability of laptops under a certain brand, there are certain factors to look out for: reviews from normal consumers and reviews from professionals. It can be hard to determine if the reviews from these people are accountable or not since they can be susceptible to bias.
For instance, some professionals like gamers can be biased since they're being sponsored by the brand. On the other hand, normal consumers can become biased as well since they may be working for the brand or they've been fans of the brand ever since.
Luckily, there are people out there that conduct proper reviews and tests that would determine if a brand can be considered reliable. For this article, our main star would be MSI. The most recent award given to MSI was the Most Reliable Brand of 2019 by UFC-Que Choisir, a French consumer organization.
UFC-Que interviewed over 43,000 individuals across Europe and concluded that MSI laptops are indeed reliable. MSI is so reliable to the point that they make companies like Apple and Microsoft look like small fry in regards to reliability.
Of course, there's a reason why MSI received this kind of award. MSI continues to manufacture laptops that are created using cutting-edge technology, not only that, the components themselves are high-end in performance.
For instance, their processors are powerful enough to handle hardcore gaming and their laptops utilize a cooling system that would help keep the laptop cool while gamers play. Also, these cooling systems are quiet as well so you won't hear the fans as they cool your laptop.
How Reliable Are MSI Laptops?
MSI laptops are so reliable to the point that they've received the Most Reliable Brand of 2019. MSI doesn't sacrifice quality for the sake of making their laptops affordable as well and this is why their laptops are very reliable.
If there's one thing we need to thank when it comes to the reliability of MSI laptops it's the components of the laptops themselves. The hardware that comes with MSI laptops is expensive and powerful which is exactly why the price point for MSI laptops is insane.
CPU
It makes sense to splurge on an expensive gaming laptop like the ones MSI offers since you're getting what you paid for. For instance, MSI makes use of CPUs from Intel and they usually manufacture gaming laptops that have an Intel Core i5 and higher since these would give the best gaming performance compared to lower-end processors.
We all know that budget laptops that run on lower-end processors tend to crash when they're processing software or an application that demands a lot from the laptop.
Luckily, this kind of scenario won't be likely when it comes to MSI laptops. What makes these laptops so reliable is the utilization of the latest processors to avoid crashes when processing demanding applications.
Most MSI laptops in 2021 run on 10th Gen. Intel® Core™ i9 processors which grant users a 50% boost in their gaming.
Graphics Card
Another hardware component that makes MSI laptops perform consistently is the GPUs they run with. MSI makes use of either NVIDIA GTX or RTX chips to run demanding software and various applications.
It makes sense for MSI laptops to have these since the brand primarily makes gaming laptops and a lot of games today require the latest and fastest hardware to be run smoothly.
Most of MSIs latest laptops in 2021 would run on the latest graphics card such as the GeForce RTX™ 30 Series which is specifically designed to accommodate the demands that most gamers and creators encounter in their day-to-day lives.
RAM
Games are getting a lot more demanding as we speak and at the same time, software for content creation demands a lot from RAMs as well. The minimum requirement for such software would be 4GB, however, the higher the RAM capacity is the better.
Luckily, the majority of MSI laptops are equipped with 8GB RAM and higher. One of MSI's laptops, the CUK GF65 is capable of having a maximum of 64GB RAM. This is another feature that makes MSI stand out, you can upgrade the RAM of your MSI laptop.
Being granted the ability to upgrade a laptop's RAM would ultimately make your laptop's performance a lot more consistent and not prone to lags or crashes.
Cooling System
The gaming laptops from MSI are very powerful and this needs to be matched with top-tier cooling systems so that the laptops won't overheat as they push their performance to the highest level possible for your convenience.
The majority of MSI laptops are equipped with 11 heat pipes and 4 fans, on the other hand, MSI laptops from the Thin and Leopard Series are equipped with 6 heat pipes and multiple fans.
Not only that, materials that coat the laptop's cooling system are made from CNC Polished Copper Blocks and Aluminum die-casting alloy plates to ensure that cooling is efficient and it prolongs the lifespan of the laptop itself by being such durable materials.
Display
Another thing that makes MSI laptops reliable is their high resolution and high screen refresh rate display. With this, engaging in demanding games would be a lot smoother and there'll be little to FPS drops during critical moments in the game (this is especially true for FPS games).
With that being said, MSI laptops provide displays such as 1080p FHD and 2k to 4k resolutions. In terms of screen refresh rate, MSI provides 300hz laptops that can handle almost any demanding game out there.
For gamers, this is what makes a laptop reliable, having a screen refresh rate this high would guarantee them a seamless gaming experience.
Notable laptops from MSI that have a screen refresh rate of 360Hz would be from the Stealth Series. MSI has coveted the spot for having the fastest gaming laptop amidst competitors thanks to the Stealth Series. 
Battery Lifespan
It's a fact that most gaming laptops, even the good ones that come from MSI, don't have the best battery life. We say this because the advertised hours that come with MSI laptops are not true at all.
Take this for example, the MSI GS65 Stealth can only last for five hours compared to its advertised battery life of eight hours. Despite that, the five-hour battery lifespan is already decent for gaming laptops that run on high specs, thus, making MSI laptops reliable in the aspect of battery lifespan.
Design
The materials that make up the exterior casing of MSI laptops are made from high-quality aluminum and alloy materials which make them durable. Of course, all laptops are prone to drops, scratches, and scuffs, with these materials, MSI laptops can stay protected while keeping their light weight so that they can be carried around easily.
The design of a laptop is where consumers rely on so having a sturdy exterior that keeps a laptop protected without making it too heavy is always convenient.
Warranty
One of the things that customers always look for in a laptop is its warranty. The warranties that come with MSI laptops are usually a 1-year warranty and accidental damage protection. The accidental damage protection would only do repairs to MSI branded laptops that have been damaged due to:
Liquids spilled
Electrical surge
Drops, falls, and collisions
Damaged LCD/broken LCD due to falls
This is MSI's way of showing that they, as a brand, understand that consumers experience accidents that are quite troublesome, so this is why they not only provide a 1-year warranty but also provide accidental damage protection (some laptop brands don't offer this).
This makes MSI a brand that consumers can rely on, however, one shouldn't expect much from their customer support because the brand is known for being slow in responding to customers.
Read More: Are Lenovo Laptops Reliable? (Explained & Solved)
Why Does Everyone Prefer MSI Laptops?
Everyone prefers MSI laptops due to their wide selection of gaming laptops that cater to a variety of users (entry-level, standard level, and enthusiast-level). Also, most MSI laptops are equipped with high-performing specs such as powerful GPUs and processors.
One thing's for sure, MSI has been in the gaming industry since way back when and we're sure that a lot of gamers are aware of the brand. The best proof that confirms MSI is one of the leading brands in providing gaming laptops and other equipment would be them sponsoring a bunch of well-known eSports teams.
Since 2008, MSI has sponsored more than 15 professional worldwide eSports teams, some of which are SMASH, Team Finest, TEAMnxl, MiTH, and ENERGY ESPORTS. Moreover, MSI has also worked with a lot of other eSports teams such as Cloud 9 and FNATIC.
This has got to be one of the main reasons why everyone prefers MSI laptops it's because it's been tried and tested by professionals. Even non-professional gamers also vouch for MSI laptops and praise the specs that these laptops provide, especially those that belong to the top-tier scale (ahem, the pricey ones).
Another reason why everyone prefers MSI laptops is due to their variety of laptops that cater to different users. To make things simple, we can divide these laptops into categories: entry-level, standard-level, and enthusiast-level.
Entry-level:
GF Series

GF75 10SCXR-003 (10th-generation i5 processor, 8GB RAM, and GTX 1650)

GF75 10SCXR-055 and GL65 10SDR-221 (Core i7 processor, 16GB RAM, and GTX 1660 Ti)
Standard-level:
GF75 10SER-257 (Core i7 processor, 16GB RAM, RTX 2060, 1TB NVMe SSD, and 17.3'' screen)
GL65 10SFK-062 (RTX 2070)
Enthusiast-level:
GS66 10SF-005 (Core i7 processor, RTX 2070, and 15.6'' 240Hz screen)
GE66 10SFS-048 (same specs with GS66 but the GPU is RTX 2070 Super and the RAM is 32GB)
GS66 10SGS-031 and GE66 10SGS-057 (10th-generation Intel Core i9, 32 GB RAM, RTX 2080 Super, 1TB fast NVMe, and 300 Hz screen)
With these laptops, users have the freedom to choose whichever laptop they want. Do take note though that MSI laptops are pricey no matter what range they are. We must say that splurging on an MSI gaming laptop is worth every penny. You get to have superb specs and consistent performance every time.
Lastly, the reason why everyone prefers MSI laptops is due to their upgradeability. With MSI laptops, you can upgrade your RAM and CPU to further boost the performance of your unit. Now that's something to look forward to!
What Can Users Say About Reliability?
The majority of users say that the reliability of MSI laptops is the best since they don't experience any issues within three years (or more) of continuously using MSI laptops. Users also state that the performance of MSI laptops is consistent despite running multiple demanding software.
If there's one thing that users have in common when it comes to giving their reviews or thoughts on MSI laptops it would be: "MSI laptops have beastly performance."
Be it gamers or Engineering students, those who have had the chance to get their hands on MSI laptops have loved its performance. One thing that gamers love about MSI laptops is their cooling systems since this prevents their laptops from overheating when it's being run in high settings during gameplay.
We've also seen an Engineering student user that owns an MSI laptop, specifically the GL627RDX, and this user has given their positive thoughts on the laptop. The user further states that the laptop can handle demanding applications such as Unreal Engine. Furthermore, the laptop can handle games like GTA V and Far Cry 4.
That's the gist of what users have to say about the reliability of MSI laptops, they're a beast in gaming and nothing more can be said about that. It's been tested by a lot of people and you can even ask around and there'll always be people that would vouch for MSI laptops.
What Are The Most Reliable MSI Laptop Models?
GS66 Stealth, GT76 Titan, and GE66 Raider Dragonshield are the most reliable MSI laptop models.
The three MSI laptop models mentioned each have superb specs that can surely handle intense and demanding software and applications. Moreover, these three laptop models share a common con such as having a display that is not too bright.
Each laptop model has its cons of course, however, upon checking the cons, they don't make a big impact on reliability. Despite the cons that they have, the three laptop models we've mentioned are still able to provide beastly performance in terms of gaming and productivity.
You can check them out here:
GS66 Stealth
GT76 Titan
GE66 Raider Dragonshield
Why Are MSI Laptops Unreliable?
MSI laptops aren't unreliable, however, MSI as a brand is known for being unreliable when it comes to tech and customer support.
If you would go around asking users that have MSI laptops, or any MSI products for that matter, you'll see that they all say that MSI tech and customer support are terrible.
Users find themselves in situations where customer support takes too long to respond to their queries, be it for assistance with their laptops or replacing parts. However, some users state that tech and customer support are slightly improving now but it's still bad.
Resources:
https://www.laptopmag.com/features/msi-brand-rating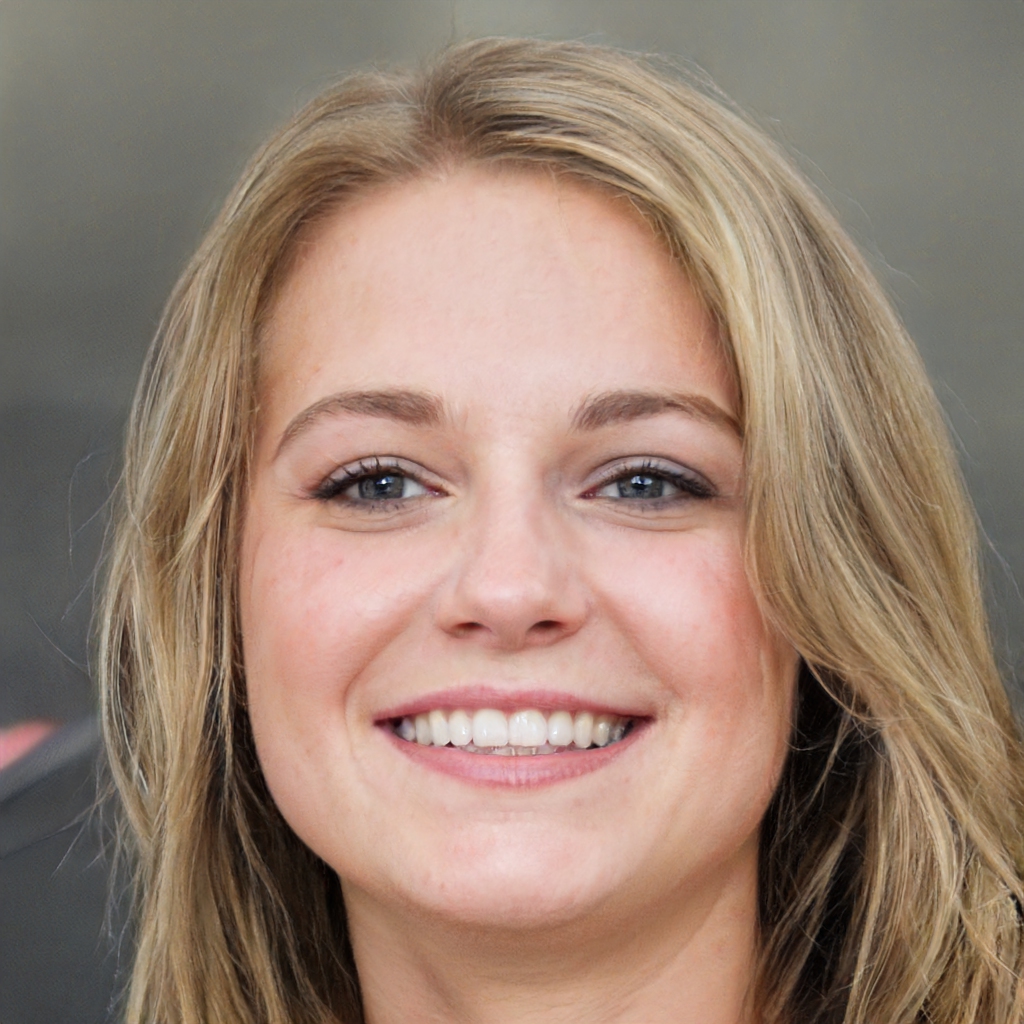 Susan is a professional writer. She has been a writer for eight years and has always been so fulfilled with her work! She desires to share helpful, reliable, and unbiased information and tips about tech and gadgets. She hopes to offer informative content that can answer users' questions and help them fix their problems.