If you are looking for a laptop brand that has a proven track record when it comes to durability, you will definitely bump into Dell.
Dell is a renowned brand offering consumer and business laptops that are of great quality and affordability.
So, how long is the lifespan of Dell laptops?
How Long Do Dell Laptops Last?
Dell laptops can last from five years up to eight years if well-taken care of.
Anyone would certainly want a device that can stand quite a long period of usage to be worthy of the investment. Laptops are not cheap products that you can easily buy once your old units suddenly stop working; unless you have a fat wallet, of course!
One of the top laptop brands with a vast market share worldwide is Dell. And, without a doubt, it has proven the quality of its devices for numerous years, especially when it comes to long life.
Dell laptops can actually last from five to even eight years, but of course, with proper handling and maintenance. You cannot simply expect any brand to last long if you will not use it with care.
The life of Dell laptops also depends on their models. As expected, premium laptops that come with expensive prices have higher durability compared to budget-friendly models.
Read More: Do MSI Laptops Last Long? Yes. Here's Why (Explained)
How Durable Dell Laptops Are?
Dell laptops are highly durable because of their compact chassis, sturdy keyboard, long battery life, and advanced security solutions.
When it comes to innovation, Dell is certainly on the top list as it is a progressive brand that aims to continuously improve its products to the next level!
It ensures to keep updated with the current technological trends to produce quality laptops to meet and even exceed the expectations of the market. Dell laptops are recognized for their affordability and durability that will not make you regret your decision of buying one.
One of the reasons why Dell laptops are highly durable is their compact chassis. Some of the models have light and solidly built body frames that can be easily upgraded.
You can also expect that the keyboards of Dell are of great quality. The Inspiron has a comfortable keyboard while the Chromebook 3100 has a spill-resistant keyboard. As for Alienware, it has a customizable keyboard and can even be the unique Cherry MX mechanical keyboard that will surely satisfy your expectations.
Dell laptops last longer because of their long battery life. Some of the favorite laptops models owning robust batteries are the Alienware M15 R4, XPS 13 2-in-1, XPS 15 OLED, Latitude 7420, and Inspiron 15.
The advanced security solutions of the brand likewise help in maintaining the longer life span of its laptops. Dell laptops are equipped with advanced malware detection, comprehensive encryption, and modern methods for authentication which all help in safeguarding the important information of the users.
What is the Average Life of a Dell laptop?
The average life of a Dell laptop is between three to five years.
Aside from the maintenance factor, the model of a Dell laptop is an important determinant of whether it will be for long-term usage or not.
The brand's business laptops are expected to last longer than consumer laptops. They are highly priced, thus, you can expect them to be of great quality and durability. You should only get what you have paid for, of course!
The three to five years life span is the average for heavily-used laptops that can apply to almost all models of Dell. They can survive even for eight years or more yet their efficient performance will be limited.
Aside from the fact that the habits of the users are an important thing to take note of regardless of the model owned, the utility of the laptops will be limited as their components will become less adequate to run highly advanced applications. Though some Dell laptops' drives can be updated to accommodate new software, their capacities are still limited.
Do They Last As Long As Other Laptops?
Yes, Dell laptops last as long as other laptops.
Just like other renowned and competent brands around the world, Dell can also withstand the standard life expectancy of laptops which is around 3 years up to 8 years (or even more!)
It is known to be a consistent and innovative brand that is highly durable. Lots of its laptop owners are satisfied with the robust performance of their devices that they became loyal users of Dell.
Some users even share that Dell is even better compared with other brands. Other manufacturers are not updating the drivers of their laptops, but Dell does otherwise so its users can still use their old laptop models with modern software.
How Long Is The Warranty On Dell Laptops?
Dell laptops have the standard one-year warranty; though, you can extend it up to five years based on the model of your device.
One of the most common concerns when buying a laptop, or even any other device, is the warranty.
Warranty is certainly an essential thing to consider as you might experience problems with your laptop within one or a couple more years of usage. With this guarantee, you will have peace of mind that you will receive professional services for your laptop's issues at no fee!
Just like other laptop brands, Dell is offering a standard warranty of one year from the date of the purchase. This shall only cover any manufacturing defects that prevent the precise operations of the laptop. In addition, Dell covers the expense of return and shipping of all its laptop models regardless of their price.
Compared with other brands, one advantage of Dell is its offering of a warranty extension. The warranty for its consumer devices can be extended for four years while for commercial devices, up to five years.
You simply need to contact Dell's customer support for your warranty concerns. Take note that you should do the extension before the expiration of the standard warranty; otherwise, you cannot simply avail of the longer guarantee for your laptop.
Another plus factor for Dell's warranty is its continuous validity even if you want to upgrade your laptop; the warranty will not be affected or canceled.
How Long Do Dell XPS Laptops Last?
Dell XPS laptops last between three to five years on average.
The XPS model of Dell is a line of high-end consumer laptops that will surely accommodate your specific needs – may it be for school, for work, or just for daily usage.
Since XPS is a premium line of Dell laptops, its models come at quite expensive prices. It is the kind of device that can be reliable if you have demanding work for your laptop.
The most recognized models of XP are the XPS 13, XPS 13 2-in-1, and XPS 15. The XPS 13 OLED has an attractive compact chassis while XPS 13 2-in-1 has a long battery life with a solid yet lightweight body. The XPS 15 OLED has a sturdy and portable body and long battery life as well.
Since XPS laptops are premium ones, they can definitely last longer than three to five years with proper use and maintenance.
How Long Do Dell Inspiron Laptops Last?
Dell Inspiron laptops last from two to five years on average.
The Inspiron series of Dell is one of the most famous in the market as it is surprisingly affordable yet of good quality – it is actually the best budget laptop of the brand!
Dell Inspiron 15 has a good battery life with quality speakers and a comfortable set of keyboard. Dell Inspiron 16 Plus has exquisite graphics and powerful computing operations with a durable chassis that is very easy to upgrade.
Inspiron can last up to five years which is the standard lifespan for laptops. It can still survive longer yet being a budget laptop, Inspiron will have limited capabilities and cannot fully keep up with advancements compared to the premium laptops of Dell.
How to Make Dell Laptops Last Longer?
To make Dell laptops last longer, you should always update their software, immediately fix any defects, regularly do maintenance, and use them with utmost care all the time.
Even the most expensive laptop will not have a long life if you abuse it. Taking care of your laptop is like growing a plant that needs sunlight, water, fertilizer, and protection from any kind of pests and danger to flourish deeply.
To make your Dell laptop last longer, updating its software periodically is recommended to keep it renewed with innovations and safety upgrades. You should not worry about frequent updates as Dell is providing updated drivers to make sure your current laptop can still use some of the newest software.
As a responsible owner, you should also be mindful of the conditions of your laptop at all times. Upgrading its components is essential in extending its life. Small hardware damage can soon lead to a bigger problem if not promptly fixed.
You can quickly see these defects if you are doing regular maintenance with your laptop. Cleaning is critical as dust and debris can cause issues with your laptop's operations. You should always dust off your laptop and wipe any form of dirt or stain on it.
The major factor to extend your laptop's life is through proper usage. For instance, placing your laptop on hard surfaces like a wooden table to prevent blocking the air vents that can cause overheating. You should also make sure to put it in a safe place after using it to keep it away from possible damages.
If you use your device with care, there is no doubt that it can be a long-term investment!
Read More: How Long Do HP Laptops Last? Consider These Things (Before Purchasing)
Resources:
Burek, J. (2021, October 28). The best Dell laptops for 2021. PCMag Asia. https://sea.pcmag.com/laptops/5291/the-best-dell-laptops-for-2020#swiper-wrapper
Chandler, N. (2020, June 11). Do you need to install every Windows update? HowStuffWorks. https://computer.howstuffworks.com/install-every-windows-update.htm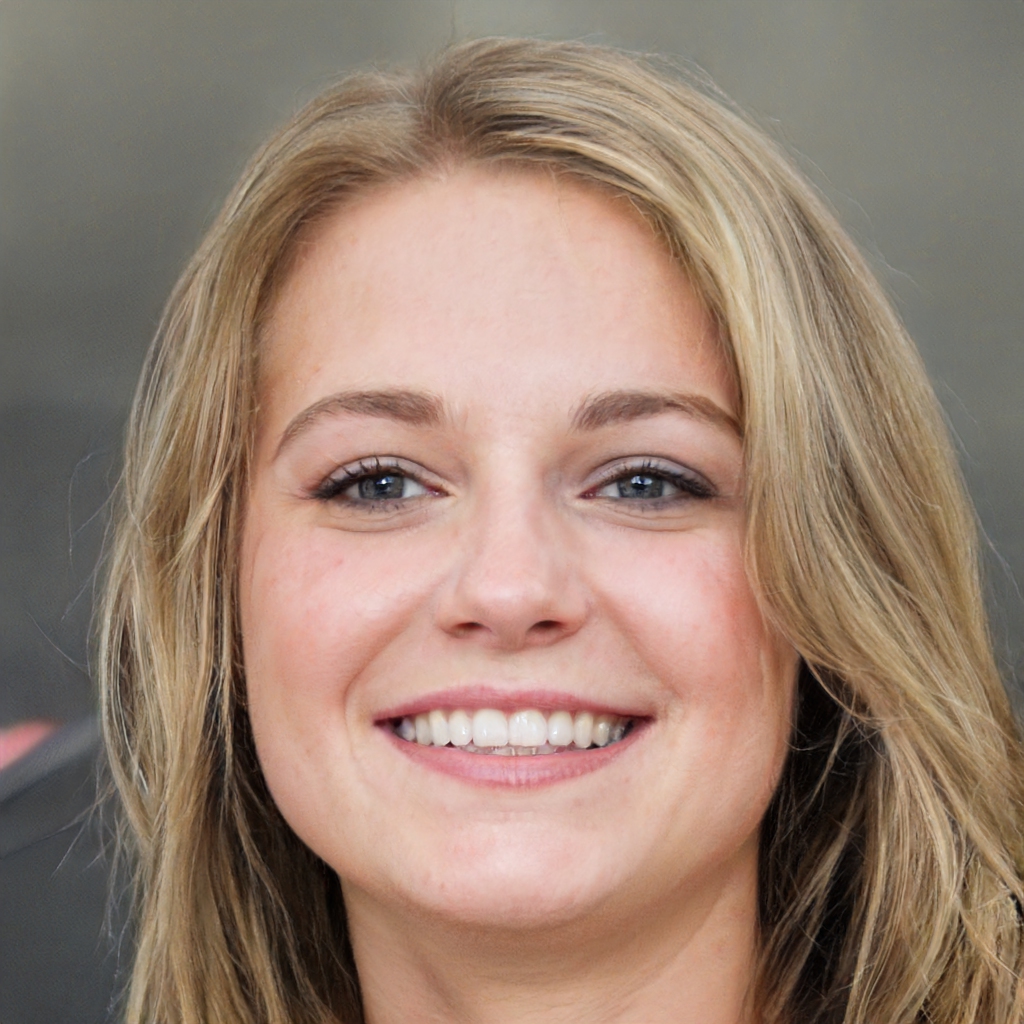 Susan is a professional writer. She has been a writer for eight years and has always been so fulfilled with her work! She desires to share helpful, reliable, and unbiased information and tips about tech and gadgets. She hopes to offer informative content that can answer users' questions and help them fix their problems.