ASUS has been renowned as one of the leading technology brands in the world.
Even though ASUS is an established brand, they still cannot escape for improvements as their monitors experience common problems reported by users.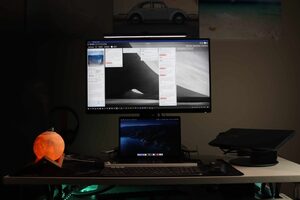 List of Common Problems with Asus Monitor
Below are the most common problems that users have reported while using the ASUS monitor. Do not worry because along with them are the solutions.
1. Buttons not working
Faulty monitor buttons hinder the user from accessing the functions. Because of this, they may find it challenging to fix the defective buttons.
Here are the cause and solutions. Find out more below.
Loosened Buttons
Buttons loosen when misused. That is why users should double their care for the monitor because once a button breaks, the other will be affected. One great way of maintaining controls to make them last longer is to press on them gently, not too hard.
Damaged Button Board
When one monitor button breaks, other buttons will also stop working because these buttons are connected in series. Underneath, it is more visible that these buttons work on a board, and all controllers are interconnected. If one fails, the user should call a professional repair specialist to replace the damaged button board.
2.DisplayPort no signal
DisplayPort is a type of digital display interface that connects devices on your monitor to deliver an excellent performance. Some users use this to transfer data such as photos and videos. That's why many ASUS Monitor users are troubled when DisplayPort malfunctions and only displays a 'no signal' message.
Find out below what causes this trouble and know what you can do about them.
Improper Plug
DisplayPorts are plug-in devices, and when they are not plugged in correctly, the monitor cannot read them, hence why it displays a 'No Signal' warning message.
Do not worry because this problem has an easy fix. Unplug the DisplayPort for about 10 seconds, and plug it again, but this time, do it carefully.
If this solution does not work, refer to these subsequent fixes.
Outdated Driver
Out of date graphics card drivers sometimes causes this problem. Follow the steps provided to be guided accordingly:
Click Right-click on the Start menu.
Choose Device Manager.
Look for Display Adapters and click the drop-down button.
From the Display Adapters, choose Update Driver.
A pop-up window will appear, and from that, select Search automatically for updated driver software. This option will let you install the updated graphics card driver.
Follow the on-screen cues to finish.
Improper Refresh Rate
This particular fix may shock some users, but refresh rates may become one of the culprits for the DisplayPort issue because the monitor supports improper Refresh rate settings.
To change your monitor's refresh rate, follow the steps below:
Click Right-click on the Start menu.
Choose Settings.
A pop-up window will appear and select system> Display > Advanced display settings.
Select Display Adapter properties.
Another pop-up window will show. From there, choose monitor.
Look for the Screen Refresh Rate and click the drop-down button.
The above step should lead you to the refresh rates available and choose the most appropriate one that your monitor can handle.
Finally, click both the OK and Apply buttons to save the changes.
Some users have attested that fixing the refresh rate and changing it to the recommended one fixes the DisplayPort problem. That's why it's worth trying.
3. DVI no signal
Digital Visual Interface or DVI is commonly used to support digital and analog video data. When they become faulty, the monitor in which it is plugged will have a hard time processing the display, hence displaying a 'No signal' warning.
In settling this, there are various fixes you can do, and here are some.
Loosened DVI
Most users have reported experiencing DVI No signal issue on ASUS monitor, and one thing they have in common is that they have moved their computer set, including the monitor, to a different place. With this, the cables or cards inside might have loosened due to the move.
If this is the problem with your DVI, here are the ways you can do to fix this problem.
Unplug the computer, including the monitor, into the outlet.
Carefully open the system unit's case to press the cards and memory inside to guarantee tightness.
Ensure that the cables on the monitor are tightly plugged in.
Re-assemble the case.
Plug your computer into the outlet and check if the solution went well.
4. Flashing colors
ASUS monitors that do flash colors bring anxiety and hassle for users because this may indicate something wrong with the monitor. They might give you a warning about what's wrong and find out here about troubleshooting it.
Faulty Drivers
Boot into Safe mode by pressing F8 or reboot your system multiple times until automatic repair.
On Automatic Repair, click Advanced options.
Choose Troubleshoot.
On Troubleshoot, click Advanced options > Startup settings.
Select Restart, then press 4.
Then, go to This PC > Manage > Device manager > Display adapters > Disable video driver.
Restart your computer.
Download and re-install video drivers from the manufacturer's website, which will address your problem.
5. Flickering horizontal lines
Blinking horizontal lines visible on your monitor can make you worry about what's going wrong. Not only it's bothersome, but it can also be very hassle since most users are busy on their screens because of their jobs.
However, there are fixes you can do with them, and fortunately, below are the fixes that can be beneficial for you
The resolution set was either too low or too high.
When the screen resolution is set at an improper rate, this could become the root of specific problems, like flickering horizontal lines. The monitor will not accurately show the display with a wrong screen resolution setting.
The screen needs to be calibrated.
Screen calibration helps in making the display more vivid than ever. In this case, it can also be a fix for flickering horizontal lines.
To calibrate your screen, follow the steps given below:
On your desktop, click the Right-click and choose Display settings.
Select Advanced display settings located at the bottom part of your screen.
Ensure that the resolution setting is recommended for this setting is the optimal range your screen can display.
Then, pick Color calibration and click Next.
Make sure that you have set the proper gamma settings.
After the gamma settings, select the correct color balance.
Click on the Finish button to wrap up the calibration process.
Modify the Refresh rate
Like the Resolution, the refresh rate also causes flickering when not set correctly. Refresh rates are responsible for the number of images your monitor reads in seconds. With a wrong rate, a flickering problem may arise.
To fix this problem, refer to these steps:
Press the right-click on the desktop.
Choose Display settings and then proceed to Advanced display settings.
Select Display adapter properties located at the bottom.
With this, you can select the appropriate refresh rate by clicking Screen refresh rate in the monitor tab.
After this, the monitor will turn off and on again. If this happens, your new refresh rate has been set.
6. Flickering black
The flickering black screen is almost the same as the problem above, only that the ASUS monitor displays a black screen and lines that blink.
Both ways, it isn't very good. That's why fixes for this problem are listed below for your convenience.
Screen Refresh Rate needs to be modified.
Many ASUS users have testified that modifying the refresh rate to 60 Hz solves their flickering black screen.
To do so, follow these simple guidelines:
Right-click on your desktop.
Choose Display settings.
Search for Multiple Displays and select Advanced display settings.
Choose Display adapter properties for Display 1.
With this, select the 60 Hz refresh rate by clicking Screen refresh rate in the monitor tab.
To save changes, click Apply then OK.
Verify if this fix is effective and if not, proceed to the next fix.
Incompatible Applications need to be uninstalled.
Incompatible apps are the most blamed culprits for flickering black screens on ASUS monitors.
To delete these pesky apps, follow this through.
Click Ctrl, Shift, and Esc simultaneously.
By doing step 1, it will direct you to the Task Manager.
Check if the task manager is also blinking. If it is, the last fix will help you. However, if it isn't flickering, incompatible apps are your culprit. Delete app that you have a hunch that may be the culprit, and there you have it.
Outdated Graphics Driver
If everything above did not work for you, it may indicate that your driver needs to be updated. Flickering black screen, often caused by incorrect graphics driver or outdated one.
However, the good news is that they are easy to update. If you do not have the skills to do it yourself, many driver tools are endorsed online to make your update hassle-free and faster. Remember to be careful before entertaining them because they may be a sham.
On the other hand, trusting a repair specialist is highly encouraged. With specialists, you are ensured that the update is smooth-sailing and safer than entertaining those offered online.
Is It Worth to Buy Asus Monitor?    
ASUS monitors have regained a good impression on the industry, making it worth buying.
Brands like ASUS are worth trusting because of their established impression in the market of technology and electronics.
Because of this, many users do not doubt the quality of ASUS that can offer compared to unestablished brands appearing today.   
However, preferences vary from user to user depending on the pros and cons of specific monitors, especially their specifications.
To take a closer look at whether ASUS monitors are definitely for you, listed below are the pros and cons of having an ASUS monitor.
Pros:
eSports Focus
Due to the growing eSports community, ASUS has become one of the top innovators in terms of gaming. Many players prefer the top-of-the-line ASUS monitors for their streams and personal gaming setup, especially those fans of Republic of Gamers.
Outstanding Ergonomics
Comfortability has become the top priority of users today. Many have attested that ASUS produces outstanding monitors with excellent and comfortable ergonomic monitors that can be adjusted in height and can be swivelled and tilted.
Ultra-fast Refresh Rate
Monitors with quick refresh rates are a significant turn-on, especially for gamers, editors, and people who mainly work on computers. Some ASUS Monitor variants even offer up to 165Hz that can maximize the gaming experience of its user.
Cons:
Heavy Gamer Design
Some users said that ASUS designs their monitor in a weighty gamer look. Though it may be favorable for some, a lot still think that it is pretty far from what they want from their monitors.
Quite Expensive
Because ASUS has been an established company for 30 years, their products being quite pricey is understandable because of the accreditations and innovations they are committed. However, many users still prefer functional yet cheaper monitors. That is why ASUS has a downside in this department.
With these advantages and disadvantages, a user can now decide soundly about their stance whether ASUS is worth buying or not because at the end of the day, it's the user's preference that will prevail.
Asus Monitor Alternative
In terms of resemblance, we can directly compare ASUS to Acer Nitro.
Many gamers can say that these two are some of the leading brands in the gaming industry. With ASUS' Republic of Gamers and ACER's Predator, many can attest that they are both of excellent quality.
If in case you are searching for ASUS alternative, then take a closer look at the two's direct comparison on the table below:
| | | |
| --- | --- | --- |
| Specifications | ASUS | ACER Nitro |
| Resolution   | 1920×1080 | 1920×1080 |
| Max Refresh Rate | 165Hz, excellent for the gaming experience. | 165Hz ideal for immersive gaming. |
| Warranty | 3-year parts & labor warranty. | 3-year parts & labor warranty |
| Ergonomics | Height Adjustment 5.1″ (13.0 cm) Switch Portrait/Landscape  Yes, Both Ways Swivel Range  -90° to 90° Tilt Range  -30° to 5° | Height Adjustment 0.0″ (0.0 cm) Switch Portrait/Landscape  No Swivel Range  No swivel Tilt Range  -15° to 5°   |
The above table shows some of the vital specifications that a user seeks for a monitor. With the help of these, as well as the pros and cons, a user can decide soundly according to their preferences and objectives.
Resources:
https://www.loginnote.com/asus-monitor-dvi-no-signal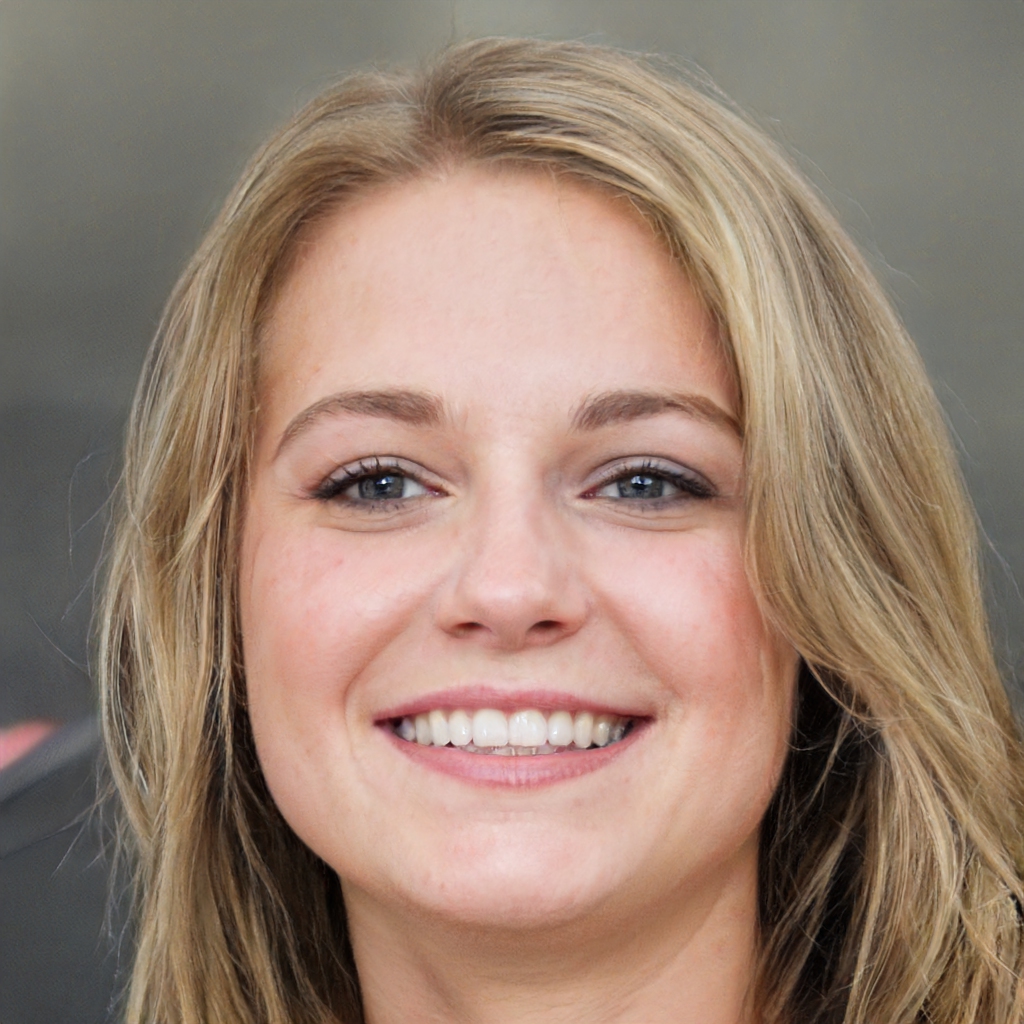 Susan is a professional writer. She has been a writer for eight years and has always been so fulfilled with her work! She desires to share helpful, reliable, and unbiased information and tips about tech and gadgets. She hopes to offer informative content that can answer users' questions and help them fix their problems.