It is actually hard to know whether a specific laptop brand is reliable or not unless you experienced it first-hand. But researching and finding feedback about it is a great help in your decision making.
HP laptops are usually criticized for their meager performance and quality. Are they really bad?
Reasons Why HP Laptops Good or Bad
HP laptops are both good and bad. They are good because they are travel-friendly, accessible to buy, a complete package, have great security features, and have a wide product range. Yet, they are bad because of their low-quality materials, shorter battery life, and a need for frequent updates.
Just like any other machine, HP laptops have their advantages and disadvantages too. If you are considering this brand for your laptop investment, you should be fully aware of its edges and drawbacks to see if it will still satisfy your preferences.
There are a couple of reasons why HP laptops are good. First, they are travel friendly as you can conveniently bring them anywhere without worries. They are lightweight and very handy to carry because of their compact size.
Another good thing about the brand's devices is their accessibility. You will have no hard time finding HP laptops in any gadget shop wherever you are because of its presence that is widely spread all over the world.
HP laptops are a complete package as well as you do not need any additional tools to operate them perfectly. They have standard features such as built-in cameras, recovery HDD, CD/DVD drive, and wireless internet access through WiFi.
Additionally, HP laptops offer comprehensive security features to keep your files safe against any malware. Some of the features that will help you to still use your infected device and retrieve your files are HP Sure Recover, HP Sure Start, HP Sure View, and HP Sure Click.
Lastly, the wide range of HP laptops is an advantage since you can choose from a lot of options to be your perfect companion in school, at work, or even just in the comfort of your home. These come at different prices so you can easily evaluate what will match your budget!
On the other hand, some of the cons of HP laptops are their low-quality materials and shorter battery life.
Unlike other brands, HP was not instantly able to establish a reputation when it comes to durability. Most of its laptops, especially the low-end ones, are known to offer not-so-strong hardware qualities.
They are a little sensitive and fragile, unlike other laptop brands. Extra care when handling them is needed to avoid any damages which are majorly caused by low-quality parts.
The battery of HP laptops is not long-lasting compared with other brands as well. Their life span declines faster, making you get a new one to retain the effective performance of your device. Early replacement of defective parts is an additional cost to you, of course, which you will not encounter with other laptops.
You might also find it a major hassle if you need to do frequent updates with the operating system of your HP laptop. There are circumstances that you will have no choice but to update which can consume a lot of time, disturbing the important work that you need to do with your device.
What Are Customer Reviews Saying?
According to the customer reviews, HP laptops are not as good as other brands. Most of the clients experienced problems with their devices even just a couple of months after their purchase.
Before buying anything, the typical yet highly important task that customers do is to look for feedback. Basically, the reviews of the previous buyers have a great impact on the potential customers' decision-making.
You might have the same perception as you believe in the reliability of personal experiences. And for a valuable device like a laptop, you will surely want to know the opinions of the users, whether they are satisfied or not with their purchase.
In the case of HP laptops, you can read a couple of customers' reviews on the Internet. Most of these are honest opinions based on their encounters, you can even personally communicate with them. Thus, you can consider these while deciding whether to get one of the brand's laptops or not.
Unfortunately, the customer reviews about HP laptops are not remarkably positive. You can read comments stating disappointments and frustrations regarding their poor quality, specifically, the affordable models which are said to be a lower grade compared to other budget laptop brands.
Some are saying that a lot of HP laptops are overpriced. For them, the costs are too much for the basic features that you will only get.
The keyboard and the battery of the brand's laptops are likewise common issues for customers. The body of the devices is not as sturdy as others too, like the hinges that are one of the first parts to tear down.
Others are also complaining about the quick glitching of the motherboard and some overheating dilemmas!
With these, you might have read that HP laptops are not well-recommended by their previous and current users. Yet, do not lose your confidence in this brand as their premium models are of high quality and possess great specs that other customers appreciate and get delighted with!
Common Problems with HP Laptops
The common problems with HP laptops are their motherboard, unresponsive keyboard, frail hinge, shorter battery life, and some instances of overheating.
Since it was made by humans, you can expect some mishaps in any technological device such as laptops. These glitches are natural and can be conceded, provided that they do not have great impacts on the performance of the machine and can still be fixed at affordable costs.
HP laptops are not an exemption from these potential defects. There are actually several reported common problems with the brand's devices, tarnishing its name and questioning its reliability and durability.
One of the usual defects of HP laptops is the motherboard. Some reviews claimed that the brand's motherboard is of cheap quality and not robust enough to support a long time, heavy usage later on.
The keyboard is also a usual concern for the brand as there are times when some of its keys will not function properly. Some keys will suddenly get stocked or will be pressed automatically on repetition, disturbing the smooth manner of typing you expect to achieve.
The frail hinge is so far the most common defect of HP laptops. A lot of users are complaining about how weak their hinges were that they broke easily, giving them a hard time opening and closing their laptops as they became more fragile.
The batteries of HP laptops are also not as powerful as other brands. They have decent quality, though, after one or two years, their performance will start to decline, getting weaker immediately compared to other laptops.
Lastly, there are various reports when it comes to overheating. The gaming models of HP are the commonly accounted ones for sweltering a lot of times.
Are HP Laptops Worth Buying?
Yes. HP laptops are worth buying, specifically the high-end ones that are guaranteed to have fast performance and premium quality.
The common problems that you discovered about HP laptops might change your mind about picking the brand. However, you should take note that these are usually experienced at low-end models. The top-of-the-notch laptops of HP are not as vulnerable as those budget-friendly ones.
In general, both budget-friendly and expensive models of the brand are pretty worthy investments based on your needs. The costs that you have paid for HP laptops will be reflected in their features and condition.
HP may not be one of those brands that have an exceptional reputation in the laptop industry. However, it is now aggressively innovating contemporary machines that set new standards in the market.
Their newest models are stronger, faster, and offer more flexibility to meet the needs of the users. Additionally, the brand's latest laptops have a sleek, modern design that will be adored by your eyes like the newest HP Envy 15.
The performance of HP laptops has advanced a lot as most of them have Intel's 11th-Gen Tiger Lake chip now. With the inclusion of an AMOLED screen, HP Spectre x360 13 and Spectre x360 15 greatly improved also, perfectly suited for those who love watching movies. 
If you are looking for a thin, lightweight device that you can conveniently carry anywhere, you should try checking HP Elite Dragonfly.
The brand's gaming model like HP Omen is an impressive line that has an Nvidia GeForce graphics card and is recognized for its great features at an affordable price. If you are looking for an affordable yet quality gaming laptop, this is the right one for you!
As HP continuously engages itself in research and development, you can vouch that its laptops are worth buying. You just need to pick the perfect one for you based on your financial capability, and from then, you can appreciate what you have purchased.
HP Laptops Alternatives
With the vast options of top-grade laptops in the market, the biggest challenge for you is to locate the inch-perfect device that will match your needs – may it be for school, daily use, work, or entertainment.
You might think that you have found all the peculiar features that you fancy on HP laptops, but you suddenly realized that something is off.
You think that HP Spectre possesses all the features that you need, yet you are unsure of it for some unexplainable reasons.
Well, do not get anxious as perhaps, you just need to extend your sight and try to evaluate some of the recommended alternatives for HP Spectre.
Below are the suggested substitutes for HP Spectre that have almost the same qualities or even have better offerings in store for you!
Resources:
Behrens, A. (2020, May 4). Pros and cons of HP laptops. Positive Negative Impact. https://positivenegativeimpact.com/pros-and-cons-of-hp-laptops
Jones, L. (2021, September 23). Is HP a good brand for laptops? – Let's investigate! LaptopWorld. https://ilaptopworld.com/is-hp-a-good-brand-for-laptops/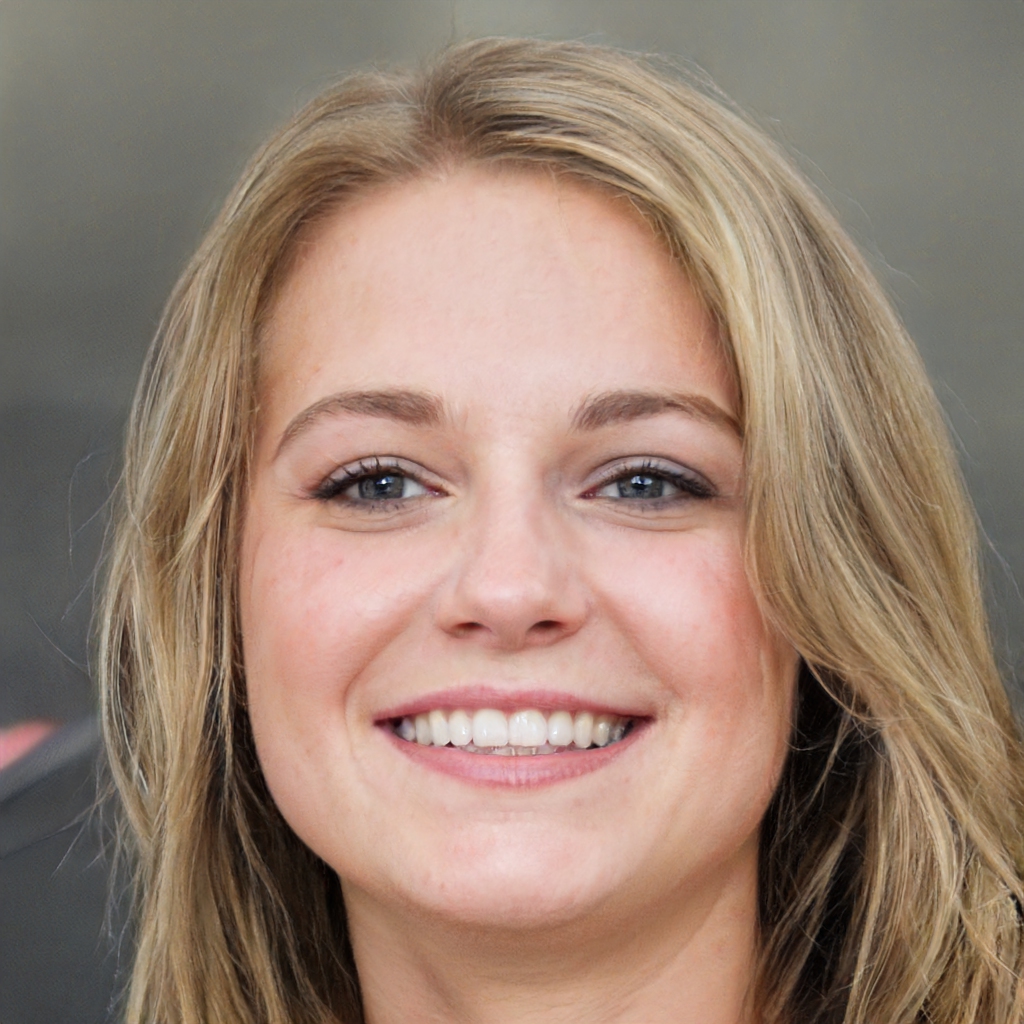 Susan is a professional writer. She has been a writer for eight years and has always been so fulfilled with her work! She desires to share helpful, reliable, and unbiased information and tips about tech and gadgets. She hopes to offer informative content that can answer users' questions and help them fix their problems.