In today's Digital Age, it is definitely a dilemma to pick the most suitable laptop for you considering the numerous brands that offer almost similar features!
Among all of the brands in the market, you might be hearing about Lenovo as a better pick. So, how reliable are Lenovo laptops?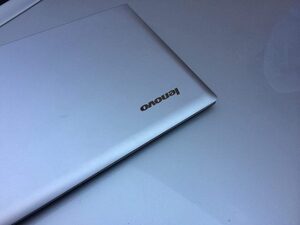 Are Lenovo Laptops Reliable?
Yes, Lenovo laptops are reliable as they are designed and manufactured with quality to competently serve the different needs of their customers.
There is no doubt that Lenovo has proven its reliability over the past years in the tech industry. It is now included in the list of the best laptop brands around the world because of its high-performing devices that will not cost you a fortune!
It offers a diverse set of products that will surely suit your needs whether for simple daily use, gaming, digital creation, or even executive works. It has quality laptops that are on a budget as well as top-of-the-line ones with great specs for long-term investments.
How Reliable Are Lenovo Laptops?
The Lenovo laptops are highly reliable because of their continuous innovation to improve performance.
The laptops of Lenovo are proven to have high reliability rates compared to other brands, thanks to its enthusiastic research and development!
If you are a Lenovo user, you probably appreciate the comfy typing experience with its different keyboards like the AccuType. AccuType offers a spacious and easy-to-tap keyboard, perfect for any typing work you have.
The speakers of some Lenovo laptops are also remarkable like the inclusion of Dolby Atmos in the Lenovo Yoga C930. The smooth design and rich screen display of various laptop models also improve the reliability of the brand.
Lenovo has been a pioneer to the creation of the first ever foldable computer worldwide – the ThinkPad X1. It is also known for building one of the lightest 14-inch gaming laptops in the market – the ThinkPad X1 Carbon.
Lenovo Laptops Reliability Factors
The reliability factors of Lenovo laptops are the battery life, graphics, and connectivity.
If you are someone who always travels, then you would probably look for a laptop that has a long battery life since you have limited access to charging spots.
Well, the majority of Lenovo laptops can provide you with full performance for half of the day! If you are just using simple applications for typing and an internet browser for researching, you can expect your Lenovo laptop to last even up to 15 hours per day!
The screen graphics of Lenovo laptops are also highly reliable as they are featuring not just bright lighting, but a perfect combination of red, green, and blue shading to resemble real-life happenings.
The connectivity is another reliable factor of Lenovo laptops. Connection ports are highly significant for a device to make sure you can transfer data faster.
Lenovo is using Thunderbolt 3 which is an innovative development offering immediate connectivity. This will help you to transfer data quickly and let you share your files on a high-resolution display. You simply need to connect your laptop to the dock, then you are highly prepared!
Why Does Everyone Prefer Lenovo Laptops?
Everyone prefers Lenovo laptops because of their extensive product lines, long battery life, affordable prices, and warranty.
Lenovo is now one of the top brands in the tech industry when you talk about laptops. And, anyone who is looking for a perfect laptop would surely consider checking the brand's models and their specifications.
So, how does Lenovo gain the trust of the customers? Why is it now on the list of the most preferred laptop brands?
First off, customers are thrilled with the fact that the brand offers an extensive product line – ThinkPad, Lenovo, IdeaPad, Yoga, and Legion. With the wide product range, the special needs of each customer can be accommodated. 
Lenovo laptops are also known for having a quality battery with long life. Users are also looking for a laptop that can run for a long period. A battery with long life is essential especially to those who always travel or do not constantly have access to electrical outlets to charge devices.
In addition, everyone also prefers Lenovo laptops because of their affordable prices and extended warranty.
More customers are becoming practical nowadays. They are considering a laptop that has great specifications but will not cost them quite a sum of money.
Likewise, they want a brand that will offer assurance if ever they encounter troubles with their new laptops.
On top of the standard 12-month warranty, Lenovo is extending its hardware warranty up to 36 months for its special units. This added guarantee is really something that competitors do not offer!
In addition, it just introduced its Premier Support program and Premium Support Upgrade program. These programs are surely an asset in getting the trust of the market!
What Do Users Say About The Reliability of Lenovo Laptops?
Users are saying positive feedback about the reliability of Lenovo laptops.
Most of the users of Lenovo Laptops are highly satisfied with their devices. The good reviews are helping Lenovo to promote its laptops to those prospective customers. The feedback helps the brand to increase sales and improve their products even more.
Lenovo users like the sleek and professional design of their laptops that enable them to bring these anywhere conveniently.
The performances of their laptops are smooth, usually with no major interruptions, which is beneficial for them in finishing all their needed tasks on time.
In addition, users of Lenovo laptops share that other reliable features of the brand that they like are the battery life and technical support.
Most of the brand's laptops have longer battery life compared with other brands. The technical support of Lenovo is another great consideration for users too. They highly appreciate the online assistance that they are getting whenever they are having trouble with their laptops.
What Are The Most Reliable Lenovo Laptop Models?
The most reliable Lenovo laptop models are the Chromebook Duet, IdeaPad 320, Legion Y740, and ThinkPad X1 Carbon.
One great edge of Lenovo to other laptop brands is its extensive product lines. It is offering various models that will surely accommodate the specific needs and demands of the market.
You can find budget-friendly ones for daily use to expensive gaming laptops and business laptops that will surely be worthy of your money and not fail your expectations!
Lenovo Chromebook Duet
The top choice when it comes to a pocket-friendly laptop is the Lenovo Chromebook Duet. It is a 2-in-1 device that is ideal as a starting gadget if you are on a budget!
Yet, you should know that it is just a combination of a tablet and laptop. Hence, it does not offer the full performance of a laptop. Chromebook Duet then cannot help you much if you are to keep complex software and need to do some multitasking. It is only perfect for easy tasks such as internet surfing and data listing.
Nonetheless, it is a good deal if you are looking for an affordable yet quality device with simple features!
Lenovo IdeaPad 320
As for the model that is best suited to be your everyday companion, Lenovo IdeaPad 320 is the most recommended.
It is a reliable model that has a proven performance and can last for long years. It is a wise choice as you can expect a quality laptop that shall not break your bank!
Lenovo Legion Y740
For gamers who fancy a high-speed laptop, Lenovo Legion Y740 is the perfect one for you!
Through its innovative features, such as the inclusion of the NVIDIA GeForce RTX series, it can offer you an exciting way of playing your favorite game! One more thing that sets it apart from others is its bezel-free screen that will allow you an almost real experience of being more involved in the game.
Lenovo ThinkPad X1 Carbon
If you are looking for a precise business laptop, Lenovo ThinkPad X1 Carbon is definitely a powerhouse that will be a good investment!
The ThinkPad model of Lenovo is highly recognized in the market because of its sleek design, better processor, functionality, and durability.
With the ThinkPad X1 Carbon, you will enjoy a lightweight laptop with a wider screen, a great set of keyboards, and functional ports.
Though it would cost much more compared with other models of Lenovo, it is more affordable than those competing brands in the market with the same specs.
Why Are Lenovo Laptops Unreliable?
Lenovo laptops may be unreliable when it comes to their internal systems and durability.
Nothing is perfect, thus, it is very natural for a laptop brand to have some glitches. And, Lenovo is not an exception from these pitfalls that you must know in case you are thinking of buying one of its models.
One thing that makes Lenovo unreliable is the possible internal issues that you may encounter. There are some reports regarding the crashing of some of its models' motherboard, hard drive, and basic input and output system.
Another reason why you cannot fully rely on Lenovo laptops is related to their durability. According to the observations of some repair technicians, the internal configurations and cooling systems of Lenovo laptops are the usual problems.
Some of the brand's laptops are manufactured with low-quality materials too. For instance, some parts are made of plastics which cannot handle too much pressure and everyday usage. Thus, you can expect possible early damages to the hardware.
Resources:
Brant, T., & Burek, J. (2021, October 22). The best Lenovo laptops for 2021. PCMag Asia. https://sea.pcmag.com/laptops/5007/the-best-lenovo-laptops-for-2020
Lucas, M. (2021, August 17). Is Lenovo a good brand? Detailed guide in 2021. Makesfit. https://makesfit.com/is-lenovo-a-good-brand/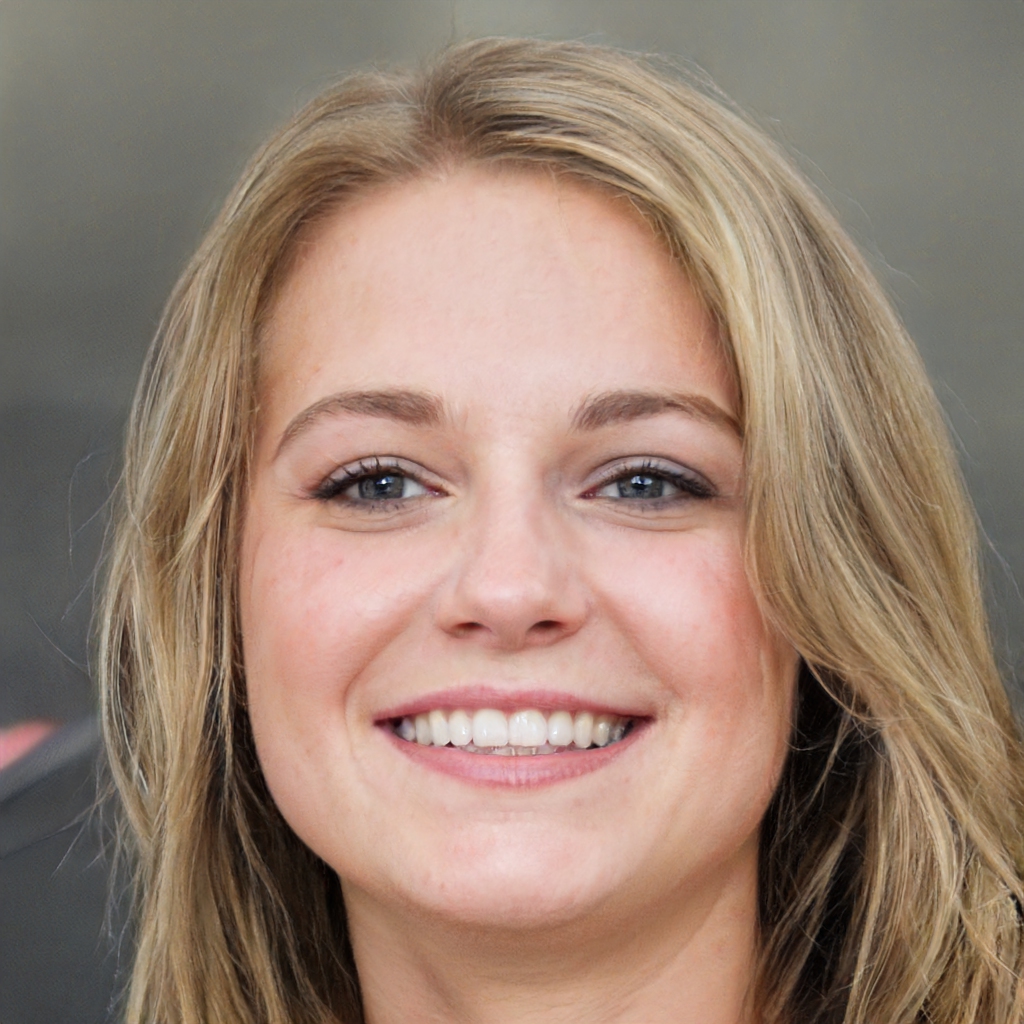 Susan is a professional writer. She has been a writer for eight years and has always been so fulfilled with her work! She desires to share helpful, reliable, and unbiased information and tips about tech and gadgets. She hopes to offer informative content that can answer users' questions and help them fix their problems.