Finding the best laptop that will jive with your antics is certainly challenging! You might be a very busy person, looking for an impeccable device that you can use both for your career and personal needs.
Then, you heard about how superb Lenovo ThinkPad is, but it is so expensive. WHY?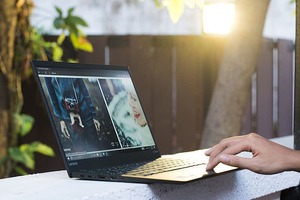 Reason Why Lenovo ThinkPad Is So Expensive
The major reason why Lenovo ThinkPad is so expensive is that it is a business laptop.
Without a doubt, Lenovo is a well-known brand of sturdy machines that offers extensive products. So, regardless of the money in your pocket, you will surely find a great pick from its tiers that will accommodate your necessities!
It is manufacturing laptops for regular consumers that are affordably priced. Yet, it is more famous for crafting top-of-the-notch machines specifically targeting medium to large enterprises.
And from all its premium offerings, Lenovo Thinkpad is so far the most recommended laptop for businesses and professionals in the market.
Aside from the fact that ThinkPad is unquestionably reliable, it is also associated with a highly expensive price which might make you think why – why is this series costing too much?
Well, the major reason why ThinkPad is expensive is simply that it is a business laptop. And, no one will dispute the prices of business machines as they are crafted way better than the ordinary consumer ones.
The premium ThinkPads are popular in many businesses, either small or big. It is also a top pick in corporate IT departments because of its strong quality, exquisite performance, modernized keyboards, and security features. These devices offer features that you simply cannot find on other laptops.
Basically, business laptops like ThinkPads are so expensive because they are designed, manufactured, and tested to retain their impeccable performance in a harsh environment. They are certified to withstand any pressure, temperature, or disasters to effectively serve their purpose to their users.
All these can only be achieved with the use of high-quality materials that are very expensive. Of course, paying a premium will give you a premium quality product too!
How Expensive ThinkPad Compared To Other Brands?
ThinkPad is not so expensive compared to other business laptops in the market that are almost of the same features and quality.
Lenovo ThinkPad is definitely a game-changer in the industry which highly benefits companies and professionals. As a commercial device, it comes at a highly expensive price than consumer laptops.
Based on several lists of the most recommended business machines, the Lenovo ThinkPad X1 Carbon is always included in the top spots. It is the most competent because of its premium screen resolution, reliable performance, robust security, and sturdy quality.
Let us use this most famous ThinkPad series for the price comparison to see how expensive it is compared to other business laptop brands.
| | | |
| --- | --- | --- |
| Brand / Model | Price | Specifications |
| Lenovo ThinkPad X1 Carbon Gen 9   | $1,939.00 – $2,130.47 | Processor: 11th Generation Intel® Core™ i7-1185G7 Processor with vPro™ Operating System: Windows 10 Pro 64 Display Type: 14.0″ FHD+ (1920 x 1200) IPS Graphics: Integrated Intel® Iris® Xe Graphics Memory: 16GB Hard Drive: 512GB PCIe SSD Battery: Up to 16.7 hours |
| Dell XPS 15       | $ 2,709.19 | Display: 15.6″ 4K UHD (3840 x 2160) CPU: 9th Generation Intel Core i7-9750h (12MB Cache, up to 4. 5 GHz, 6 Cores) Operating System: Windows 10 RAM:16 GB DDR4 Hard Disk Size: 1TB |
| MacBook Pro 14-inch (2021)   | $1,949.99 – $2,497.96 | Display: 14.2-inch (diagonal) mini-LED backlit display Processor: Apple M1 Pro chip or Apple  M1 Max chip; up to 10-core CPU, up to 32-core GPU RAM: Up to 64GB Storage: 512GB or 1TB SSD Battery: up to 17 hours |
| HP Elite Dragonfly G2   | $2,389.99 | CPU: 11th-generation Intel Core i3 – i7 Screen: 13.3-inch diagonal BrightView LED FHD, 400 nits – 13.3-inch diagonal BrightView LED 4K UHD HDR-400 550 nits Graphics: Intel Iris Xe Graphics RAM: 8GB – 32GB Storage: up to 2TB SSD |
| Microsoft Surface Laptop 4   | $994.00- $2,379.99 | CPU: 11th-generation Intel Core i5 – i7 /AMD Ryzen 5 – 7 Screen: 13.5-inch PixelSense (2,256 x 1,504) touch Graphics: Intel Iris Xe / AMD Radeon RAM: 8GB – 32GB Storage: 256GB – 1TB SSD |
Based on the above table, you can tell that Lenovo ThinkPad X1 Carbon Gen 9 is not as expensive as other brands. You can even tell that it is more affordable which is an incredible thing since this model is ranked as one of the best, surpassing those more costly brands. It is worth the investment, for sure!
What Are Special About Lenovo ThinkPad?
The special things about Lenovo ThinkPad are its wide range of series, its TrackPoint center button, and its excellent durability that is proven to endure different environments like outer space.
ThinkPad is a very famous series of Lenovo laptops. Most of its customers are highly satisfied with their devices, turning them into loyal users of the brand.
They even provide positive feedback on the Internet and highly recommend ThinkPad to their friends. Through this, Lenovo is highly promoted for free through word-of-mouth of positive customer experiences. Isn't that amazing?
So, why are these users feeling that kind of great spirit towards ThinkPad? What makes this device so special then?
The wide offerings are one of the distinctive features of ThinkPad. It has various series – X1 series, P series, T series, X series, E series, L series, C series, and 11e series. You will surely find the perfect ThinkPad for your needs from all these lines which range from $500 to more than $2,000.
Another special thing about ThinkPad is its legendary little red dot. You will only see this button in the middle of every ThinkPad's keyboard which is called the TrackPoint.
With TrackPoint, you will be having a more convenient time if you need to use the mouse while typing – this serves as a mouse substitute to keep your fingers on the keyboard.
This button can be used for scrolling Web pages and documents; likewise, in using the magnifying glass for making things bigger on your device's screen.
Lastly, the lines of the ThinkPad laptop are special because of its proven track of reliability and durability. This series is one of the most acknowledged as it can adapt effectively in various strenuous settings.
Interestingly, the Lenovo ThinkPad T is one of the outstanding laptop series that can function accurately under different conditions. Would you believe that this is the device that you can bring on top of Mt. Everest and even outside the Earth, in outer space?
Among all the laptops in the industry, ThinkPad is the only certified device to be used in the International Space Station in 2003. This simply means that the series is designed for different drastic situations. Certainly, it is exceptionally durable!
Is Lenovo ThinkPad Worth Buying?
Yes. Lenovo ThinkPad is indeed worth buying as it is profoundly innovative, highly durable, offers robust security, and has a longer warranty.
Expensive products are expected to be great investments, worthy of your money. And, high-tech devices such as laptops are an example of these offerings that require critical decision-making to ensure you will get what you have paid for.
Lenovo ThinkPad is one of such valuable machines to purchase as it is made sure to be of high reliability and quality. You can see heaps of positive reviews on the Internet about this series that will make you wonder why businesses and professionals highly trust it.
First, the ThinkPad line is profoundly innovative. This is already expected as Lenovo never stops developing its laptops to fill the increasing demand of the market for high-tech devices.
For instance, the ThinkPad X is specifically designed for professionals who always travel because of its long battery life. No anxieties about your device shutting down anytime while you are sitting in a car or train, particularly when you are beating a deadline!
Additionally, the ThinkPad Yoga Series 2-in-1 Business Ultrabook is another series that shows the grand innovation of Lenovo. This series offers mobile flexibility where the device can function as either a laptop or a tablet. This is perfect for artistic professionals as the device's touch-screen display can assist them with their creative presentations.
The second reason why ThinkPad is expensive is its durability. ThinkPad has a longer lifespan compared with other laptop brands in the market and even with other Lenovo laptops too!
Its body is made of stronger material which is carbon fiber and has metallic hinges that are tested not to break easily even to frequent opening and closing of the device. It has a spill-proof keyboard and a more sustained battery life – 3x longer than the typical consumer laptop.
To even prove its sturdiness, the Lenovo ThinkPad has undergone MIL-SPEC which is the U.S. Military Standard in adhering to the standards of the Department of Defense. Various tests are done to test its performance in humidity, vibration, high temperature, and a lot more.
This is solid proof that this series is designed to last longer than the standard 3 to 5-year lifespan for laptops.
The robust security that the series has is an additional reason why its users prefer it over others. Lenovo highly values the security of its users so it incorporated ThinkShield and Secured-core into its ThinkPad series.
ThinkShield is built through the combined efforts of Lenovo and Microsoft to provide end-to-end security. As for Secured-core, it ensures to defend your laptops from any firmware offenses through multiplied safety systems.
Lastly, the ThinkPad is worth buying as it has an extended warranty that will surely give you peace of mind if any defects come along the way. It has a 3 years warranty that can even be extended up to 5 years.
This is a great offer as the longer guarantee you can get, the better, since you do not know when your device will get damaged. This will save you a lot of money for repairs and also the possible need to purchase a new one.
Read More: Are Lenovo Laptops Reliable? (Explained Before Buying)
Lenovo ThinkPad Alternatives
After a long and crucial debate and assessment, you finally decided to get a Lenovo ThinkPad and you are very excited as you want to use it right away with your office work.
You specifically want the ThinkPad X1 Carbon Gen 9 as it is currently the most famous and innovative series of ThinkPad; however, it is out of stock in the laptop stores near your home and work!
What should you do? Can you just get something as an alternative?
You bet you can! There are a couple of high-end business laptops in the market that can provide almost the same features, if not all, of ThinkPad X1 Carbon Gen 9.
Below are some of the devices that are recommended as substitutes for the series:
Resources:
Athow, D. (2021, November 15). Best business laptops 2021: Top devices for working from home, SMB and more. TechRadar. https://www.techradar.com/news/best-business-laptops
Coppock, M. (2018, April 3). Is it still worthwhile to buy a Thinkpad? Digital Trends. https://www.digitaltrends.com/computing/is-lenovo-thinkpad-still-worth-buying/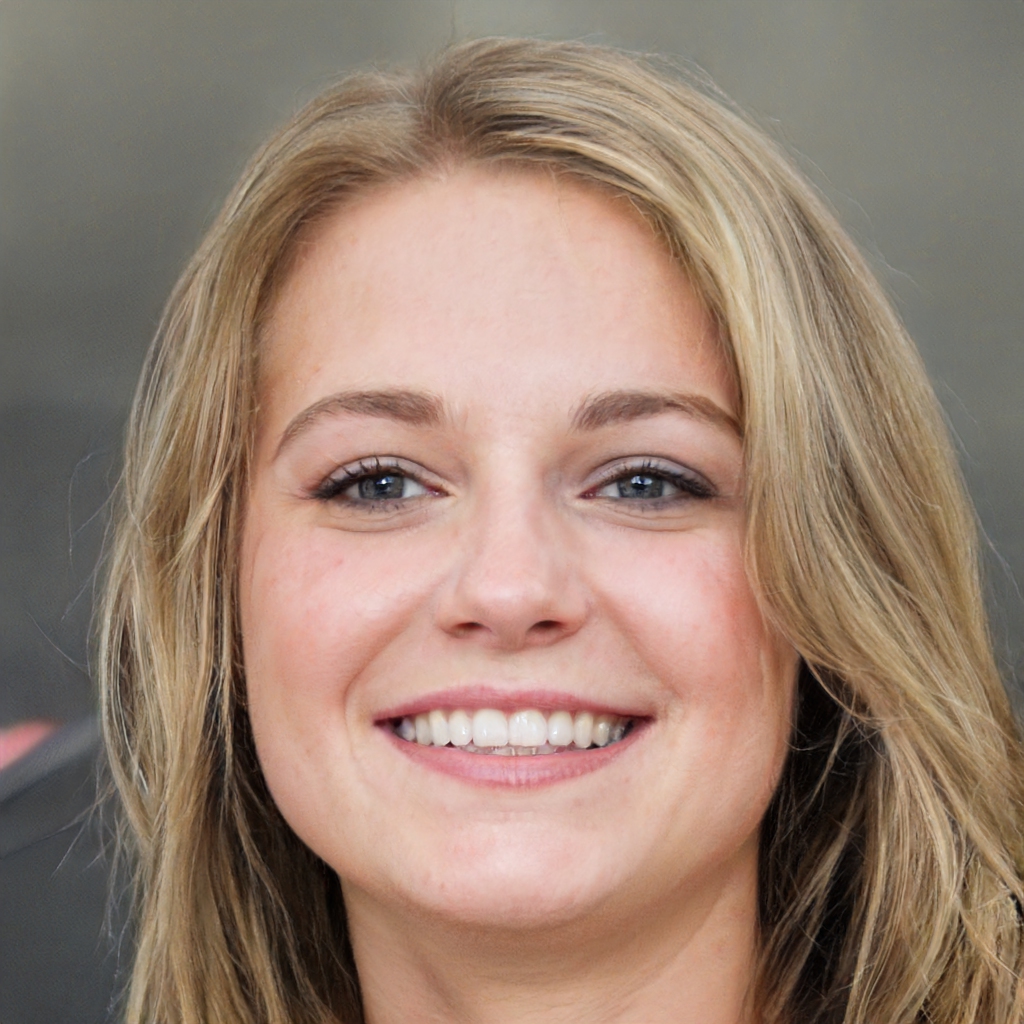 Susan is a professional writer. She has been a writer for eight years and has always been so fulfilled with her work! She desires to share helpful, reliable, and unbiased information and tips about tech and gadgets. She hopes to offer informative content that can answer users' questions and help them fix their problems.