Razer laptops are known for their sleek gaming laptops that not only feel premium but durable as well. Razer laptops are so dependable to the point that they're considered the Apple laptops in the gaming department.
The question is, do they truly live up to this claim? Are Razer laptops durable? How long do Razer laptops normally last?
Are Razer Laptops Durable?
Yes, Razer laptops are durable. Razer utilizes high-quality materials that make up their laptops such as CNC-milled aluminum that's been chemically fortified to make it scratch-resistant and give that superior durability.
When it comes to durability, you'll often see mixed reviews from various users online, especially on multiple forum platforms. Luckily, there are more positive reviews in regards to the durability of Razer laptops.
Users disagree when others bring up the fact that their Razer laptops break easily, specifically, in a year or less. They say that it's not true that Razer laptops break easily, as a matter of fact, Razer laptops are one of the most durable gaming laptop brands in the market right now.
While Razer laptops aren't as durable and superior as Asus ROG laptops, they're still pretty up there in terms of quality and durability. Going back to the negative feedback from a few users online, it's safe to say that their claims are quite subjective. Why? The durability of a laptop would last longer if they're handled with care.
If the opposite were to happen then even the most durable laptops won't last as long as their advertised lifespan. That being said, this logic applies to all laptop brands, so naturally, Razer laptops are included here.
One user expressed their frustration with owning a Razer Blade laptop more than once and experiencing the same problems twice in a row. The problems that this user encountered is battery swelling and issues with the keyboard.
While it's hard to discern whether or not this user handled their Razer laptop properly, there's a possibility that they've mishandled their laptop in some type of way.
A laptop won't just break in less than a year of use for no apparent reason, so there are two possibilities: issues occur possibly due to manufacturer defects or mishandling on the user's end.
The chances of having manufacturer defects with Razer laptops are quite slim since this brand makes sure that every laptop they manufacture undergoes quality assurance testing. In addition, Razer prides itself on having Razer Advantage. So what exactly is Razer Advantage?
Razer Advantage is what Razer describes as having bold design and durable construction. Thanks to Razer Advantage, the brand is confident in claiming that their Razer Blade laptops are like no other laptop.
In addition, based on Razer's official website, they expound on Razer Advantage by describing the build quality and components of their Razer Blade laptops. First off, Razer Blade laptops have a body that's made out of a single aluminum block that's been CNC milled.
Using this kind of material makes Razer Blade laptops light but tough. Additionally, the aluminum chassis is chemically fortified. Each Razer Blade model is anodized, meaning, this process electrochemically bonds dye deep into the aluminum thus making its surface scratch-resistant and giving off a sleek finish.
It's safe to say that Razer made Razer Advantage to assure users that Razer Blade laptops have superior durability and that these laptops can be used as a daily driver for all kinds of work use be it for school, work, or gaming.
How Durable Are Razer Laptops?
Razer laptops are durable to the point that they're comparable to the durability of MacBooks. Several reviews online also vouch for the durability of Razer laptops and have branded them as "tanks" for being so durable.
When it comes to the durability of Razer laptops, they're undoubtedly one of the best in this regard. Razer has made an effort to design their laptops like tanks and yet their laptops are as lightweight as ever.
While there may be negative experiences from users and their Razer laptops, we can't ignore a large number of positive experiences too. From forums to review blogs, users are quite happy with the durability of their Razer laptops.
To prove this, you won't be seeing too many complaints online in regards to Razer laptops breaking easily or being replaced due to being flimsy laptops.
Tech-review websites such as The Verge and PCMag have shared their positive feedback in regards to the durability of Razer laptops, the former said that Razer laptops are solidly built while the latter shared that Razer laptops have excellent build quality and are solid as a tank.
We've also mentioned that Razer laptops are being compared to MacBooks and users often say that the two share similarities in terms of durability.
As we all know, MacBooks are regarded as one of the best durable laptops in the market, and these laptops have a long lifespan too. Since Razer laptops are considered as MacBook equivalents in terms of gaming, that's enough to prove that these laptops are more than just durable.
Users won't buy a laptop that can easily break and since Razer laptops are still a preferred brand in the market, that in itself speaks volumes in terms of their reliability and durability.
How Long Do Razer Laptops Normally Last?
Razer laptops normally last 2 to 3.5 years in terms of lifespan. For battery life, it would depend on what model the laptop is, but in general, Razer laptops have 6-hour battery life.
When asked how long laptops would last there are two factors that we should consider: battery life and lifespan. These two factors would have varying results depending on which model of laptop is being talked about. In addition, results would also vary on how the users handle their laptops.
For example, a user would use their Razer laptop for demanding applications and games for the majority of their laptop's lifespan, this would usually result in a much shorter battery life and lifespan in the long run. The opposite would most likely happen if the Razer laptop would undergo normal usage.
Also, despite being quite durable laptops, Razer laptops won't last as long as their advertised lifespan and battery life if they're being mishandled. Poor battery charging practices, exposure to heat, and other damages would significantly affect how long a Razer laptop would last.
Battery Life
As aforementioned, the average battery life of a Razer laptop is 6 hours on a single charge. When it comes to specific Razer laptop models, that's where their battery life would vary. We'll be showing a list of Razer laptops below and their respective battery life.
Average Lifespan
It's common to see mixed reviews when it comes to the lifespan of Razer laptops since users would either be satisfied or frustrated with them, depending on what they've experienced personally.
The advertised lifespan of a Razer laptop would be 6 years, however, it's uncommon for users to own their Razer laptop for 6 years or more. The longest lifespan of a Razer laptop that we've seen from various reviews from users would be 3 years. Strangely enough, the long lifespan mostly concerns old Razer laptop models.
For instance, the 2016 Razer Blade can last for 4 to 5 years (normal usage) and 2 years (intense usage). A lot of users who've owned this kind of laptop had nothing but positive remarks since their longevity and durability are something they experienced personally.
Sadly, the same can't be said for newer Razer laptop models. For some reason, some of Razer's latest laptop models don't last as long as their predecessors. Some claim that their Razer Blade (2016) laptop lasted them for 3.5 years to 4 years, and when they thought of upgrading, their newer Razer Blade laptops started to show issues after a year or so.
To sum up this portion of the article, some of Razer's latest laptop models would only have an average lifespan of 3 to 4 years.
Do They Last As Long As Other Laptops?
Yes, Razer laptops last as long as other laptops such as HP, Dell, Lenovo, and Asus in regards to the average lifespan (3 to 5 years). When it comes to battery life, Razer lasts as long as Dell, Lenovo, and Acer (6 to 10 hours).
It would make a lot more sense to compare Razer laptops with other gaming laptops since the specs and performance would be a lot similar to each other. So in this aspect, we'll be comparing the Razer laptops to Asus ROG laptops.
When it comes to the longevity of battery life, it's no question that the Asus ROG trumps Razer laptops. Razer seems to suffer from having laptops that have poor battery life.
While it's understandable that gaming laptops tend to drain their batteries faster due to the output they give in terms of performance, the results that Razer laptops give are just unacceptable.
Asus ROG laptops can give a long and consistent battery despite running demanding applications, so why can't Razer commit to that kind of battery life? This is exactly why Razer laptops don't last as long as Asus ROG laptops in terms of battery life.
To compare the two laptops in regards to their battery life, we'll be comparing the Asus ROG Zephyrus 15 against the Razer Blade 15. The former has a bigger battery life of 8 to 9 hours (normal usage) and 6 hours (for gaming), the latter only has a battery life of 5 to 8 hours, and most of the time would only last for 5 hours.
Moving on to the lifespan of both laptops, it's safe to say that Asus ROG laptops are superior. While the typical lifespan of gaming laptops lasts for 3 to 5 years, the majority of Razer laptops nowadays can only last for 3 to 4 years.
On the other hand, Asus ROG laptops can reach, or even exceed, the average lifespan that gaming laptops have. While Razer laptops may come out on top against Asus ROG laptops in regards to build quality, it's a different story when longevity is concerned.
Having a solid build quality doesn't equate to reliability since build quality only refers to how well a laptop is put together. Razer laptops continue to face several issues such as poor battery life and overheating, so this is why these laptops have poor longevity and short lifespans.
How Long Is The Warranty On Razer Laptops?
1-year limited warranty period is how long the warranty is for Razer laptops.
This 1-year limited warranty period can be extended by availing of the RazerCare Coverage. RazerCare Coverage for laptops can extend the warranty period for up to 3 years, and this is applicable for both new and refurbished laptops.
According to Razer's official website, there are additional benefits to this RazerCare Coverage such as:
$0 deductible
Surge protection included with RazerCare Essential
Surge protection and accidental damage coverage included with RazerCare Elite
To know more about RazerCare go ahead and visit this link.
Do Razer Laptops Break Easily?
Yes and no, Razer laptops may or may not break easily and this would heavily depend on how the laptops are being handled.
Despite having an amazing build quality, Razer laptops are still susceptible to several issues. One of the most notable issues of Razer laptops would be overheating and bloating batteries and those cause the laptop to break easily.
First and foremost, when users go online and search for the pros and cons of a specific laptop, it's likely that they'll stumble upon a magnitude of negative feedback. Complaints will always overpower any praise in regards to a specific laptop.
It's most likely that users who complain about a laptop don't hold any grudges against the brand itself and have plans on sabotaging them on purpose, instead, the reason behind most complaints would be a warning sign for other people who also plan on buying the laptop in question.
Now that that's out of the way, we'll move forward with whether or not Razer laptops break easily. First off, Razer laptops have a good chance of not breaking easily thanks to their Vapor Chamber Cooling system.
This cooling system that Razer uses is capable of controlling and dissipating the heat that's being generated by the GPU and CPU. This way, Razer laptops are still able to function properly without shutting off automatically due to overheating.
Now you may be wondering, "Why do other people still experience overheating with their Razer laptops?", the reason behind this would most likely be due to improper usage of the laptop itself. Several reasons could result in overheating, for instance, if the vents are filled with dust, the Vapor Chamber Cooling system won't function properly.
That being said, this now leads us to why Razer laptops break easily. There's no denying that Razer laptops are the best when it comes to build quality so there's only a slight possibility for these laptops to easily succumb to physical damages and such.
In terms of software problems, there are little to no cases in which users encounter this. A review written by Hardware Canucks stated that they experienced BSOD (blue screen of death) after a month of use. They initially thought that this was a problem on Razer's end and that their laptops are simply faulty, however, that's not the case.
They further stated that the cause of their Razer Blade 15 and Razer Blade 15 Advance's BSOD is due to Razer Synapse. Razer Synapse had trouble connecting with the NVIDIA drivers which is why both laptops kept crashing.
So if users experience this kind of problem they shouldn't be too quick to judge the brand and call them out for manufacturing expensive but faulty laptops. Luckily this software problem has an easy fix, all you have to do is update your Razer laptop and the problem would be solved in an instant.
Overall, each user has their own experience when it comes to owning Razer laptops so it's difficult to give a solid answer on whether or not Razer laptops break easily. Moreover, every user handles their laptops differently and that contributes to how easily a Razer laptop can break.
Negative feedback doesn't necessarily mean that a Razer laptop breaks easily, there can be multiple factors that could make a Razer laptop easily. Remember, Razer has the best build quality that could last for years and they utilize a Vapor Chamber cooling system, both of which are big factors that prevent their laptops from breaking.
What Do People Have To Say About Razer Laptops?
People say both negative and positive things about Razer laptops. One of the positives that people love about Razer laptops is their superb build quality, cooling system, screen, and trackpad. On the other hand, people hate the battery life of Razer laptops and the Synapse software which is quite bothersome for them.
It's a given that no laptop brand is perfect and Razer isn't spared from negative feedback the same way other brands have negative reviews about their laptops. However, this mustn't be a reason for people to quickly dismiss and condemn Razer since this brand has a lot to offer.
When it comes to what people have to say about Razer laptops, normally, you would see complaints and advice to not purchase these as they are filled with issues in the long run.
As we've mentioned before, it's common to see complaints about a certain product since people who are satisfied with their laptops won't feel the need to voice out how good their laptops are.
The most common complaints that people have about Razer laptops would be bloating batteries, the expensive price tag (they claim it's not worth it due to the issues that come with the laptop), Synapse software that causes BSOD, the keyboard having less travel, and so on and so forth.
Of course, Razer also has its fair share of positive remarks from users, and people seem to love the build quality of Razer laptops. There's not much to say about the build quality on Razer laptops because it's already an excellent thing in itself and has been tried and tested by people who vouch for said build quality.
When it comes to longevity, people want Razer to create laptops that would last a long time, both in battery life and lifespan. What people seem to want out of Razer is to have that supreme build quality (in which they specialize) and the longevity that Asus ROG laptops have.
In addition, people also want Razer to change their CPUs from Intel to AMD. AMD is simply a better choice, especially for gaming, since people would get the best value from these processors.
According to several people in discussion forums, if Razer did this combination with their future laptops, they would easily beat other competitors.
What Are The Most Durable Razer Laptop Models?
The Razer Blade 15 and Razer Blade Stealth 13 are some of the most durable Razer laptop models.
Both the Razer 15 and Razer Blade Stealth 13 are some of Razer's most durable laptop models due to their aluminum anodized chassis. It's a bit difficult to identify which Razer laptop is the most durable out of all the laptops the brand has ever created since there's little to no difference done when it comes to build quality.
This is what people point out when it comes to the release of Razer laptops. People state that Razer lacks the innovation to add features that would spice up their future laptop models and make it stand out not only to its competitors but from their entire line of laptops.
Having a consistent build quality can both be a pro and a con, why? A consistent build quality promises users that their laptop would last for years, on the other hand, it's considered a con since all Razer laptop models would look the same and that bothers some people since people favor variety over laptops that look similar all the time.
Resources:
https://www.razer.com/razercare
https://techusersguide.com/how-long-gaming-laptop-last/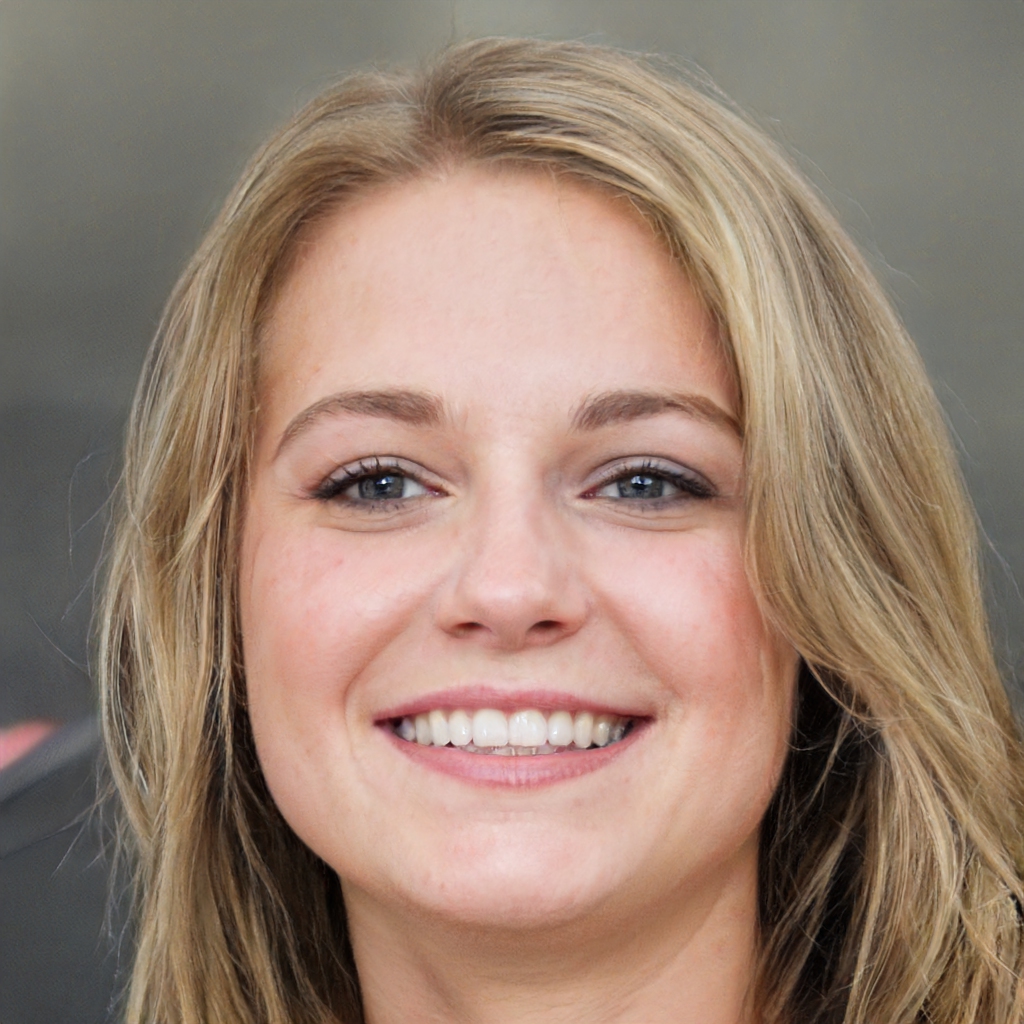 Susan is a professional writer. She has been a writer for eight years and has always been so fulfilled with her work! She desires to share helpful, reliable, and unbiased information and tips about tech and gadgets. She hopes to offer informative content that can answer users' questions and help them fix their problems.