MSI laptops are amongst the most popular manufacturers of gaming laptops due to their superb quality and high-performing specs, sadly, several users find MSI laptops quite expensive and some wonder why they're priced like that.
Why are MSI laptops so expensive? What are the reasons why MSI laptops are so expensive? Are these laptops worth the money?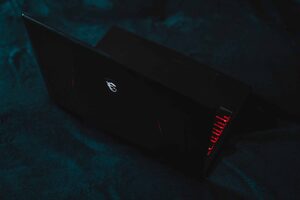 Reasons Why MSI Laptops Are So Expensive
The parts used for MSI laptops are not standard, the branding itself makes MSI laptops pricey, upgradeability, manufacturing process, and cooling systems used are reasons why MSI laptops are so expensive.
MSI laptops, both gaming and business laptops, are expensive and for good reason, MSI guarantees its users the best quality of gaming laptops in the market by using only the highest quality of materials. The build quality of MSI laptops is great, they're sturdy, lightweight, and don't feel cheap when held.
That being said, there are multiple reasons why MSI laptops are expensive and we'll be explaining each one below.
Components
Components can be divided into two categories: hardware components and hardware material,  the former refer to the interior components of the laptop such as GPU, CPU, RAM, SSD, and cooling system. The latter refers to what type of material is used for the chassis of the laptop and other parts of the laptop such as the top panel and base panel.
First off let's talk about the interior components of MSI laptops, the thing is this brand only uses high-end components to give users consistent performance with their laptops, both for gaming and business.
Some of MSI's latest and top-selling laptops as of the moment are the MSI GS76 Stealth for gaming and Summit E16 Flip for business, both of which boast the latest components available in the market.
The MSI GS76 Stealth is equipped with the latest 11th Gen. Intel Core i9 processor with 8-core and up to 4.9GHz dual-core turbo frequency.
This laptop model uses a next-gen PCI-E GEN4 NVMe M.2 SSD which has a reading that can go beyond 5GB/s. For the GPU, the GS76 Stealth uses a GeForce RTX 3080 (from the 30 Series) which grants users superior performance.
For the cooling system, this laptop uses the Cooler Boost Trinity+ and this is composed of three fans, six pipes, 0.1mm blades, and up to 15% airflow. These are some of the GS76's features that make it a pricey laptop, so you can only imagine how much these cost in the market for their price.
As aforementioned, this logic applies to MSI's business laptops as well. Let's talk about the Summit E16 Flip for a bit and discuss why it's such a pricey laptop. The first thing you'll notice with the Summit E16 Flip is its all-aluminum finish which makes it look sleek and feel premium, coming at around 2kg this business laptop is nothing short of exquisite.
This laptop model features an 11th Gen Intel Core i7 processor and GeForce RTX 30260 Ti and 3050 variants, both of which are capable of delivering consistent heavyweight performance. The cooling system that this laptop uses is called the Dynamic Cooler Boost, a silent cooling system that effectively dissipates heat for both the GPU and CPU.
If we tally all these interior components and buy them separately in the market, we'll be met with a whopping price point.
To give you an idea of how much some of these components' cost is we'll be providing an example:
An 11th Gen Intel Core i9 processor would cost around $400-$500
An 11th Gen Intel Core i7 would have an average price point of $300-$400
The GeForce 30 Series is also a pricey line of GPUs, for instance, the RTX 3080 would be priced at $700 while the RTX 3050 Ti and 3050 would cost around $350 respectively.
To sum it up, in terms of components, the expensive price tag of MSI laptops, both gaming and business models, are justifiable. You get what you pay for when it comes to performance and it just delivers perfectly each time.
Branding
Now onto the steamy part of this article: branding. While it may be difficult to acknowledge branding as part of this whole expensive laptop experience, it's practically inevitable. Branding is something that people are aware of and at the same time, this is what makes people prefer one product from the other.
For instance, a lot of people prefer Apple products compared to Android products and this applies to both smartphones and laptops (and we heavily emphasize the former). The reason behind why people prefer one brand from the other is subjective and one of the most common ones would be that one brand is far more reliable than the other.
Laptop brands that have been existing for quite some time are the likes of Apple, Dell, HP, and Lenovo. For the majority of users, they would prefer a brand that has proven its reliability through its products and this grants them a "pass" to price their laptops accordingly, even if it's expensive.
Another reason why branding is a big deal in regards to laptops being expensive is well-known brands always use high-quality materials, invest a lot of time in research and design, have quality control, and have the best warranties and customer support.
To put it simply, when buying a laptop you also buy the brand name along with it. Also, it would make sense that premium laptops are entitled to their expensive price tags, the two simply coincide with each other.
Upgradeability
Not all laptops are upgradeable, the instance that they are, they usually come at an expensive price. It would only make sense that laptops would cost more if they're upgradeable since this gives users the option and opportunity to upgrade their laptops without buying a whole new unit.
Moreover, when users upgrade their internal components such as the SSD, HDD, and RAM, they'll be splurging a lot on those as well. This makes upgradeable laptops all the more expensive.
As for MSI, they have upgradeable laptops, some of which are:
Manufacturing Process
When it comes to manufacturing, MSI puts in a lot of work to ensure that its laptops are in excellent shape before shipping them out to retail stores and releasing them to the public.
According to a video that we watched wherein MSI employees were interviewed in regards to the manufacturing process of MSI laptops, they're able to manufacture around 500 to 800 laptops a day, depending on the model.
After the laptops are made, they undergo a series of tests and the first one would be testing the laptop's basic functions such as turning it off and on, checking the BIOS, and the volume. The succeeding tests for the laptop would mostly be physical testing. For example, every component of the MSI laptop is being checked in detail and tested for stress.
In addition, they also do various tests such as testing the USB ports if they're working properly and checking for the audio signal and whether or not it's being delivered to the audio jacks of the laptop.
Of course, MSI's manufacturing process won't be complete without the QA Inspection, this refers to the quality assurance that they do to check if the MSI laptops are up to standards and are working properly before it's released to the public. Things like the language of the operating system and the display of the keyboard are tested during this stage.
After the laptop is packaged along with its accessories, it's then transported and during this stage, a test is also being done at the same time (transportation simulation test).
With all these steps in MSI's manufacturing process, the labor that goes into checking each laptop would contribute to the total cost of the laptop itself making it all the more pricey. This isn't a bad thing though since users would know that a lot of effort was put into manufacturing their MSI laptop to perfection.
Cooling System
Laptops are a lot thinner and compact compared to desktops and this drives laptop brands to innovate cooling systems that would fit their thin laptop chassis. This extra step would demand costs from laptop brands and this adds up to the total cost of laptops; this applies to MSI as well.
The premium laptops of MSI, both gaming and business-class laptops, are all thin and lightweight, each model having its cooling system that fits snugly inside the chassis.
These cooling systems aren't the same as the ones you see in bulky old model laptops since these are designed differently to dissipate heat effectively despite being enclosed in a thin chassis.
Read More: Why Are Dell Latitude Laptops So Expensive? Top 5 Reason (Explained)
How Expensive MSI Laptops Are Compared To Other Brands
It's a no-brainer that MSI laptops are amongst the most expensive laptop manufacturers in the market, however, we mustn't forget that this brand has other competitors that manufacture laptops that come at either the same expensive price tag or exceed it thrice as much.
Refer to the table below to see how expensive MSI laptops are compared to other brands:
| | |
| --- | --- |
| Brand | Price |
| MSI GE66 Raider | $2,437.64 |
| Asus ROG Zephyrus Duo | $4,920.51 |
| Razer Blade Studio 15 | $3,795.00 |
| Apple MacBook Pro | $2,799.00 |
| Acer Predator Helios 300 | $2,249.00 |
| Dell Alienware 51M | $2,469.99 |
| Lenovo ThinkPad P17 | $2,238.00 |
| HP Omen 15 | $2,199.99 |
As you can see from the table above, the most expensive out of the bunch would be the Asus ROG Zephyrus Duo, coming in at a whopping $4,920.51! The cheapest out of the bunch would be the HP Omen 15.
Comparing all of these other brands to one of MSI's most expensive laptop models, we can see that MSI is not the only one stepping up its competitive prices. Although Asus and Razer aren't included in said competitive pricing, we can see that MSI's price tag can be comparable to other brands.
When it comes to specifications, the Asus ROG Zephyrus Duo can easily trump every laptop listed on the table.
As for the competitive pricing, MSI trumps all other laptops in this aspect. We can compare the MSI GE66 Raider to the Acer Predator Helios 300, the former runs on an Intel Core i7 processor and a 16GB GeForce RTX 3080 while the latter only runs with the same generation of processor and an RTX 3060.
Are MSI Laptops Worth The Money?
Yes, MSI laptops are worth the money. You're going to be purchasing a laptop from a reputable brand that manufactures some of the greatest laptops in the market. A lot of users also vouch for their MSI laptops, especially their gaming line.
MSI sponsors multiple eSports teams so that makes them all the more trustworthy in terms of reliability.
MSI is mainly known for their gaming laptops and a lot of users state that if people are looking for gaming laptops, then MSI is one of the best brands they can purchase from, anything that's not a gaming laptop they advise others to stay away from MSI.
While MSI laptops may be pricey, you'll get your money's worth since you get what you pay for. The specs that come with MSI's gaming laptops are no joke and these laptops can pretty much handle any kind of demanding application.
Most of MSI's latest gaming laptops are equipped with NVIDIA GeForce 30 Series and those are the latest GPUs in the market, so splurging on an MSI gaming laptop is well worth the money. Not only that, MSI laptops are quite durable as well so every single penny spent on an MSI laptop is worth it.
If you're curious about how long MSI laptops last, usually they have an average lifespan of 3 to 4 years. Gaming laptops aren't expected to have long lifespans, however, MSI laptops have a long enough lifespan for users to make the most out of, so don't be afraid to spend a lot on MSI laptops because they'll last for years.
MSI Laptops Alternative
Asus, Acer, Razer, and Lenovo are great alternatives to MSI laptops. All these brands are reputable and offer superb laptops, especially in terms of gaming.
If for some reason you don't prefer MSI laptops and would like to explore other options, you're in luck since other brands offer superb laptops as well.
One brand that's highly regarded in the realm of laptop brands would be Asus. Out of all the laptop brands that manufacture gaming laptops, Asus has got to be the brand that trumps other gaming laptops from other brands. Why? Asus utilizes AMD processors which are in contrast with most gaming laptops that still run on Intel Core processors.
This seems to be a pet peeve for several gamers since they claim that they don't want to see Intel Core processors in gaming laptops anymore. They do make sense since AMD processors would make a great tandem with NVIDIA GPUs, no wonder why Asus laptops come at a high price and it's mostly because of their high-performing specs.
To sum it up for gaming laptops, Asus would be the best alternative to MSI laptops thanks to their wide selection of gaming laptops that are accompanied by superb specs. Durability is also excellent since the majority of Zephyrus laptops are made out of reinforced metal.
Moving on to the business-class laptops, the best alternative for MSI business-class laptops would be Lenovo. There's no question when it comes to the laptops that Lenovo makes especially when their line of ThinkPads are mentioned.
ThinkPads feature some decent specs that can handle any type of work or application. Also, laptops from this line are durable and the majority of them have magnesium shells, carbon fiber, and other premium materials.
If you don't feel like splurging on the business-class laptops that MSI offers then the Lenovo ThinkPad would be a great alternative. While it may not pack a punch compared to MSI's business-class laptops that run on NVIDIA graphic cards, it's still able to provide consistent and powerful performance.
Resources:
https://www.rswebsols.com/tutorials/technology/reasons-why-gaming-laptops-expensive
https://www.msi.com/Business-Productivity/Summit-E16-Flip-A11X-RTX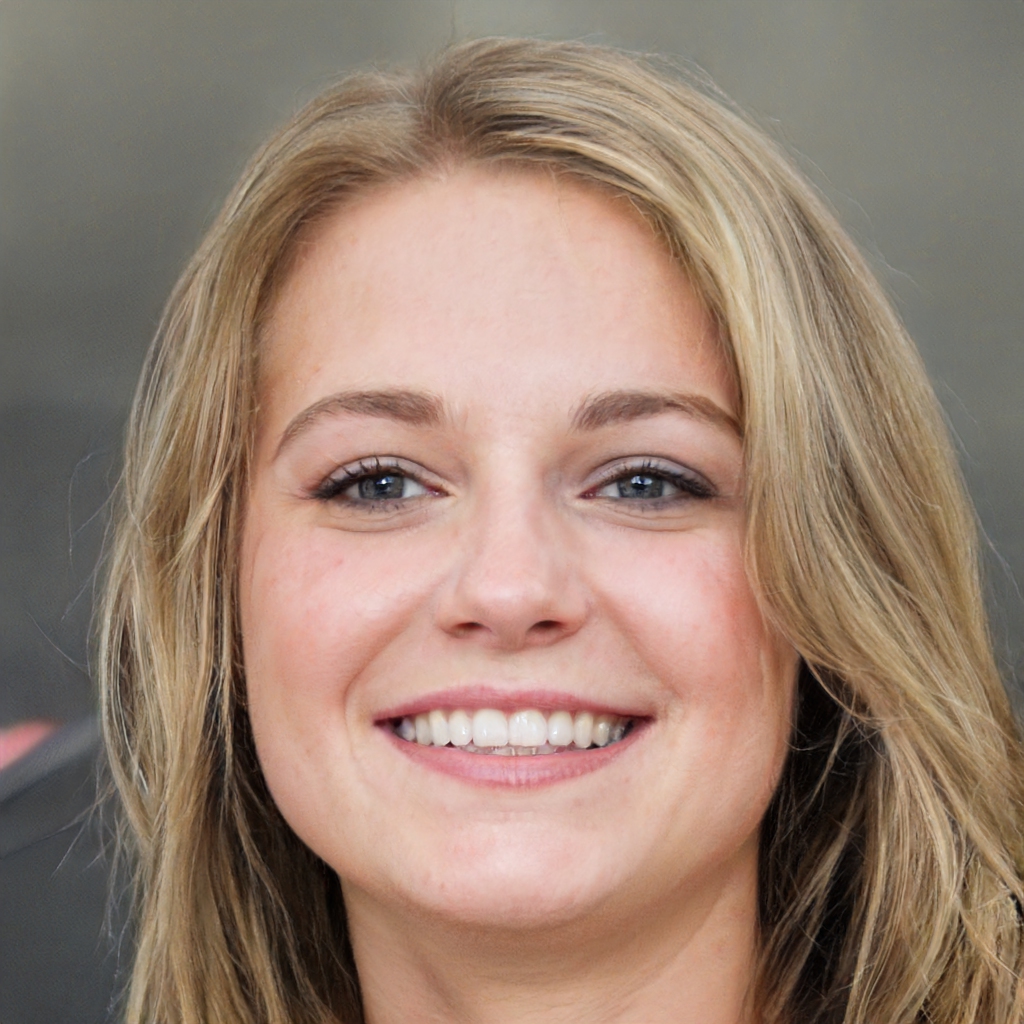 Susan is a professional writer. She has been a writer for eight years and has always been so fulfilled with her work! She desires to share helpful, reliable, and unbiased information and tips about tech and gadgets. She hopes to offer informative content that can answer users' questions and help them fix their problems.