Nowadays, people have become more practical and wise when it comes to picking a television. With almost similar appearances and features, the prices of TVs are one important factor when purchasing.
If you are looking for televisions that will not cost you an arm and a leg yet are reliable enough, Sharp TVs are worth considering!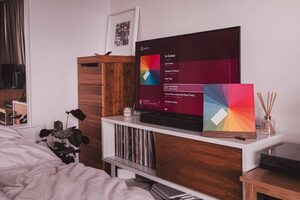 Reasons Why Sharp TVs Are So Cheap
Sharp TVs are so cheap because their parts are efficiently produced, their innovation is limited, and some of their components are of low quality.
When you see a cheap television, what are your usual thoughts about its low price? Perhaps, the first thing that might pop into your mind has something to do with its quality and features.
Talking about Sharp TVs, many are curious why they are priced affordably compared to other brands.
1. Cheap Parts
Well, the first reason why they are cheap is their low-cost materials. Sharp's capability in manufacturing massive numbers of parts like LCD panels is recognized in the industry. Thus, they even supply some of their competitors such as LG with their own-made panels.
With the high demand for materials, Sharp is able to enjoy the benefits of economies of scale. The more parts it produces, the more it can supply, which in turn lowers its manufacturing costs and enables it to competitively lower the prices of its televisions.
2. Lack of Innovation and Options 
Another basis why Sharp TVs are cheap is their limited innovation. Though the brand had been a pioneer in various television models, some of its devices lack spectacular innovative features and functionality that other premium brands offer.
Though Sharp started to offer TVs to match the latest televisions, it is only able to deliver limited models which limit the options of the customers.
3. Low-Quality Materials
Lastly, Sharp TVs are highly affordable because some of their parts are of inferior quality. This is very understandable as basically, you are just getting what you have paid for, right?
Low-quality materials are cheap, definitely, which then affect the overall price of a Sharp TV. Though Sharp is a good choice, it cannot be fairly compared to top-of-the-notch brands that are highly expensive because of their top-grade materials.
Read More: Why Are Samsung TVs So Expensive? (5 Top Reason Explained)
How Cheap Sharp TVs Are Compared to Other Brands?
Sharp TVs are cheaper than premium brands like Samsung, Sony, and LG. Yet, they can either cost more, just the same, or even less with other affordable brands like Insignia, Toshiba, TCL, and Hisense.
You already know that Sharp TVs can really cost low and meet the budget of those people with short finances. But, if you will compare them to other television brands in the market, how inexpensive can they be?
Sharp TVs are of decent quality, yet they cannot be fully matched up with high-end brands such as Samsung, Sony, and LG. Thus, you can expect that they are cheaper than these premium televisions.
On the other side, Sharp TVs are closely priced with the affordable brands in the market, adding more challenge to the customers' decision-making of which brand to choose.
Below is a table showing the average price comparison of Sharp TVs to other brands as per their sizes.
| | | | |
| --- | --- | --- | --- |
| Brands | 39 to 43 inches | 46 to 52 inches | 55 to 59 inches |
| Sharp | $ 270 | $ 317 | $ 383 |
| Samsung | $ 516 | $ 673 | $ 859 |
| LG | $ 293 | $ 514 | $ 1,052 |
| Sony | $ 543 | $ 755 | $ 1,214 |
| Insignia | $ 191 | $ 295 | $ 298 |
| Toshiba | $ 253 | $ 324 | $ 360 |
| TCL | $ 236 | $ 288 | $ 503 |
| Hisense | $ 236 | $ 281 | $ 388 |
What Are The Cheapest Sharp TVs?
Since Sharp TVs are perceived to be highly affordable, you might wonder which among them are the cheapest ones, right?
In general, the cheapest televisions are usually the smaller ones. They also have less extravagant features, rather the basic functions of a TV only.
This is also the case with Sharp TVs. Their cheapest models are those small-sized ones that offer only limited features and unupgraded specs.
Below is the list of the cheapest Sharp TVs in the market:
Sharp 24″ HD Ready LED TV (LC-24LE175I) = $120.00
Sharp 32″ HD Ready LED TV (LC-32L465M) = $210.00
Sharp 40″ LED Full HD TV (LC-40LE185M) = $310.00
Are Sharp TVs of Good Quality?
Yes, Sharp TVs are of good quality. They are manufactured to last longer and offer good features supporting your entertainment demands.
If you are to track down the history of Sharp TV, you will certainly be amazed and appreciate it as a strong brand. From how it started, to selling its brand to Hisense, then bought again by Foxconn, reclaiming its name, and today competitively competing in the industry – you will not doubt its potential!
To give you an interesting detail, Sharp is actually the first manufacturer and seller of Japan-made TV. Additionally, it has been the pioneer of the largest LCD TV and assembled the first-ever 8K TV available in the market!
With all that Sharp has been through, you can simply tell that it is a great brand with good quality televisions; otherwise, it will not be able to survive the harsh market environment with changing demands.
Sharp TVs are good because they are designed to have a long life span. Just like other television brands, these TVs can usually last up to 7 years if you are a heavy user. And, if you just seldom turn on your TV, you can favorably expect it to stay with you even up to 10 years!
Sharp offers 4K and 8K LED TVs that will give you a stunning viewing experience! These LED TVs, though not as spectacular as OLED TVs, are still very reliable and definitely way cheaper!
Sharp TVs also feature HDR (High Dynamic Range) which generates better contrast, thus, you can watch natural and accurate colored pictures on the screen.
Sharp also has smart TVs which are great for streaming. Likewise, the brand's televisions are designed to support various cables, ports, and connectivity.
Are Sharp TVs Worth Buying?
Yes, Sharp TVs are worth buying as they are of good quality that comes at affordable prices.
You may be looking for a new television to replace your old one or just in search of an additional entertainment device for your home; yet, your finances are quite tight! A friend then recommends Sharp TVs as some of their models are highly affordable, greatly catching your interest and making you wonder if they are worth buying.
Well, Sharp TVs are worth every penny that you will pay since their quality and durability are long proven. The brand has been a key player in the television industry and has gained loyal customers already. 
These televisions fulfilled the dreams of those who do not have deep pockets yet highly hope to purchase good quality TVs!
It also offers a 12-year warranty for its televisions so rest assured that any defects that you may encounter within the said period will be covered. Of course, this will be the case provided that the defects are from the manufacturing.
Sharp TVs are a good option as whilst they are cheap, you can get good features that can be experienced from leading premium brands like Samsung.
You can buy Sharp TVs that have 4K resolutions, have smart TV platforms, HDR10, with built-in Google Assistant voice control, support Dolby Vision, and feature Roku TVs. What great finds for affordable prices, right?
However, it is very important to take note that Sharp TVs are no longer widely sold compared to before in the United States. Most likely, you can get these televisions, on Amazon, Best Buy, Costco, and Walmart stores.
Sharp is also not offering as vast options as other brands which then limits the choices of customers. Thus, it is important to set the features that you are looking for before checking Sharp TVs to see if some of them can satisfy your criteria. 
Sharp TVs Alternatives
If you love to stream on your televisions to entertain yourself while in the comfort of your home, then Roku TVs can be a perfect choice for you!
These TVs will provide you access to more than 500,000 movies and television series on all their major services like Netflix, Amazon Prime Video, HBO, Hulu, Disney+, and Sling TV. You will certainly have an exceptional watching experience with some of Roku TVs' 4K HD screens and Dolby Vision HDR!
Sharp certainly wants to offer competitive televisions so it also designed its own line of Roku TVs that will suit every customer's needs. So far, you can choose among Sharp LBU591U 4K Roku TV, Sharp LB601U HD Roku TV, and Sharp Q7300U series 4K Roku TV.
Yet, with lots of brands in the market offering Roku TVs, you may wish to explore more and do comparisons among them. If you are having doubts about Sharp's Roku TVs, you can consider checking some of their alternatives based on your preferences which are listed below.
TCL 3-Series (2021) Roku Smart TV
TCL 4- Series 4K UHD Smart Roku TV (2021)
TCL 6-Series (2020) QLED Roku Smart TV
Hisense R6090G 4K UHD Roku Smart TV (2020)
Hisense R6-Series UHD Roku Smart TV (2021)
References:
https://www.consumerreports.org/tvs/tv-brands-arent-always-what-they-seem-a1006320983/
https://www.whathifi.com/us/advice/sharp-tvs-are-they-any-good-which-are-the-best-deals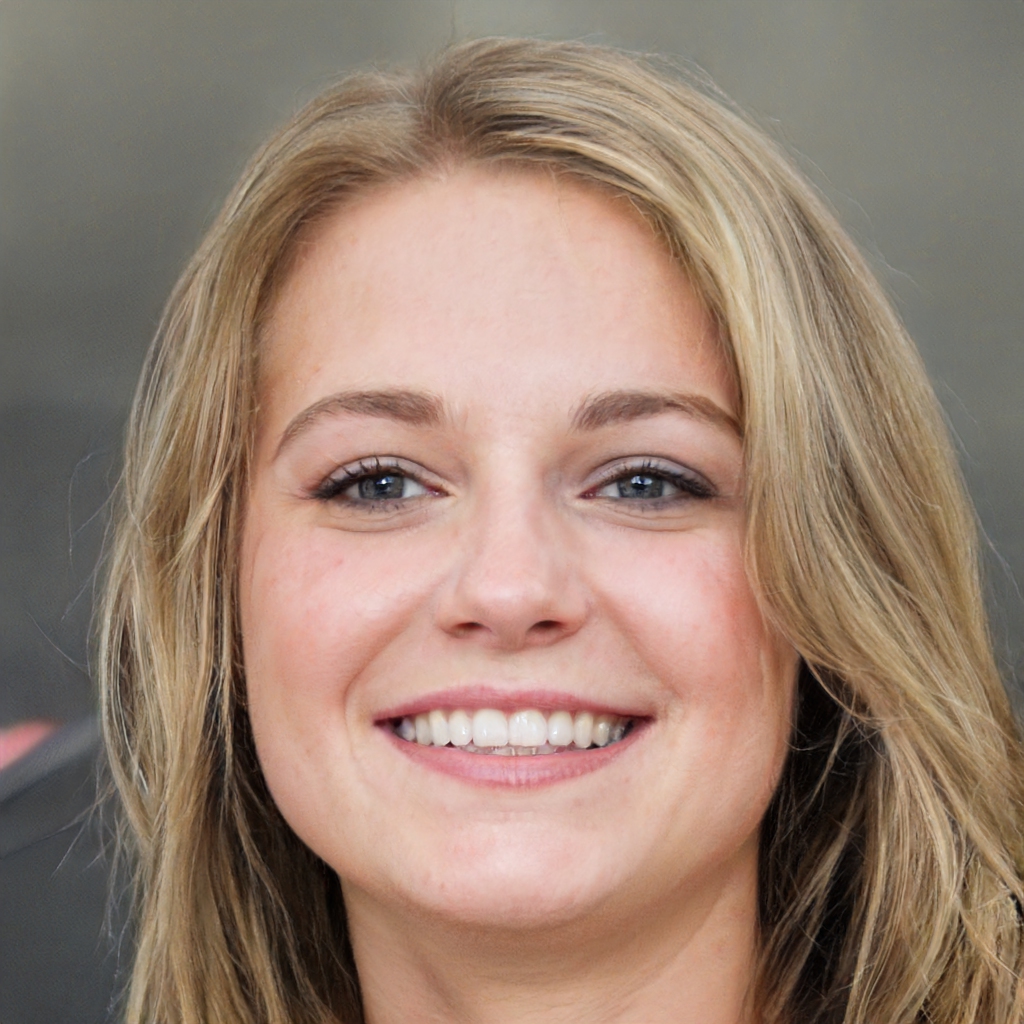 Susan is a professional writer. She has been a writer for eight years and has always been so fulfilled with her work! She desires to share helpful, reliable, and unbiased information and tips about tech and gadgets. She hopes to offer informative content that can answer users' questions and help them fix their problems.