The HP Brand has been renowned as one of today's top-of-the-line tech gadgets. With the variety of laptops to choose from HP, it's no surprise you get to enjoy what you have paid for and bought.
Doest matter if you're tech-savvy or not, it's better to know the common problems arising from HP Pavilion, especially if you have experienced trouble using them often.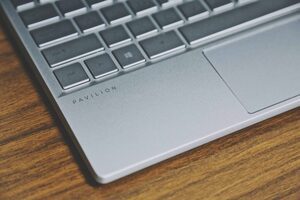 List of Common Problems with HP Pavilion
There are different models of the HP Pavilion, and they are all spectacular. You get to appreciate a laptop with a premium feel from its elegant facade.
However, things may get through a rough patch when your HP Pavilion starts catching troubles.
1. The screen goes on and off
If your HP Pavilion shows a poor screen resolution that includes a dim screen and a low-grade visual display, you may tend to hurt your eyes. To prevent this from happening, here are some ways to trace this problem:
Unfit Screen Resolution Setting
Unsuitable screen resolution setting tends to display dimmer screen resolutions. Before performing a repair, you must first check if the resolution was low.
You can find this on the start menu, then search for "screen." With this, you can now access the setting and change it to your preferred display level.
Damaged Screen
One of the reasons why your HP Pavilion's screen turns on and off is because of a faulty screen.
To verify that your screen is damaged, you have to connect your HP Pavilion to a screen monitor. If the screen monitor displays the visual display appropriately, this confirms that you have a damaged laptop screen.
To replace a laptop screen, the first thing you need to do is remove the battery. Afterwards, you have to remove the screen bezel. Then, you can now remove the screen and detach the connectors.
After things are said and done, you can finally connect the new screen and screw the necessary parts altogether.
Out-of-date Drivers
If the screen display is flickering or turning black frequently, the problem may be an outdated laptop driver. However, you don't have to worry because updating a driver is effortless.
First, go to HP Pavilion's website. From there, the drivers that you need for your laptop to work correctly are already provided. When you have finished installing the suitable drivers for your HP Pavilion, your computer shall then work the right way.
2. HP Pavilion doesn't turn on
When your HP Pavilion does not seem to indicate that it is turning on, we may tend to be a little anxious about it. However, you can now bid goodbye to be nervous and say hello to troubleshooting. Read more below to find out:
Damaged Power Adapter
The use of your HP Pavilion's power adapter is to yield a power supply down to your laptop. If the adapter becomes faulty, it may affect your computer by not powering it on.
To fix this problem, you have to ensure that the power adapter has been plugged in properly onto the outlet. Then, verify if the charging light is lit, for this indicates that your HP Pavilion is charging.
If the charging seems hopeless to turn on, it's time to purchase a new power adapter.
Impaired Laptop Battery
If you have already checked the power adapter and it turns out that it works perfectly fine, then the problem must lie on your HP Pavilion laptop battery.
While turned on, unplug the power adapter first to check the battery. After unplugging the computer, verify if your HP Pavilion has been turned off. If so, then your computer must have an impaired battery.
This issue arises because your laptop solely depends on the power adapter's electricity. To fix this, you will need to have a battery replacement.
3. HP Pavilion is slow to respond
When your laptop's lag affects your daily tasks, and it's taking up a very long time to load, this calls for a significant issue to troubleshoot. Equip yourself and know how to fix this issue by reading more below:
Insufficient Memory Available
If apps that you often use crash continually, this is an indicator that you have to upgrade your HP Pavilion's memory to permit your laptop to perform tasks smoothly.
However, note that some operating systems require a distinct memory to perform well. Keep in mind that the suggested memory capacity works well on your laptop.
If you perform heavy jobs with your HP Pavilion, you will need to provide a better memory capacity that matches the serious task you will be doing.
Failing Hard Drive
Hard drives are also to blame when your laptop goes slow to respond. Before replacing your hard drive, you may want to check first if it's indeed the bad guy.
The first thing you have to check is your computer's transfer rates.
Secondly, confirm if your hard drive produces noise.
If you confirmed that your drive makes a bothersome noise, then that indicates that it is failing. With this, you need to replace your hard drive.
4. Keyboard is not working
When your keyboard does not react to keystrokes, it makes one of the most inconvenient laptop problems, especially when you're working on a task that requires a keyboard.
To track down how to fix this and what causes the issue, read more below:
Dirt accumulated on keyboard
The keyboard is one of the most significant parts of your laptop and one of the most exposed.
With daily exposure, it tends to collect specks of dirt and dust, and they penetrate within the hard-to-reach areas of your keyboard, making it a hindrance for the keys to function well.
To fix this, you may want to dust off the dirt accumulated and test if it makes a change. If not, contacting an expert repair shop will do best.
Keyboard is damaged
When your HP Pavilion has been cleaned, but the keyboard is still not working, then the issue arises from itself. Keyboard damages were one of the most used parts of the laptop and commonly tears as they age.
But you don't have to worry because you can still replace the keyboard of your HP Pavilion.
5. HP Pavilion is too hot
Overheating is one of the main issues to tackle with laptops. They often heat up over the typical situations, and when this happens, it affects the functionality of your computer.
That's why it's better that you know how to go over the underlying reasons why this happens for you to understand how to fix this issue:
Dirt stockpile within the insides
When dirt and residue are stashed within, the heat will be trapped because of dirt clog and eventually won't come out. This situation is what causes overheating.
To prevent this from worsening, you must use compressed air to remove the specks of dirt. To do this, remove the bottom cover of your HP Pavilion. In this way, you can now blow the crud. Carefully place back the bottom surface to secure.
The cooling fan is defective.
The cooling fan serves as your HP Pavilion's coolant to maintain a good airflow inside and absorb the heat that your laptop is creating. It would be hard to keep the excellent airflow, resulting in overheating with this being defective.
To spot a faulty cooling fan, you must hear bothersome noises. In this matter, the fan already calls for a replacement.
HP Pavilion Pros & Cons
Weighing the advantages and disadvantages can help you better understand what you own.
In this case, you can enjoy having your HP Pavilion because you know precisely why you can be proud of having it.
Also, being aware of its cons can assist you in making sound decisions in the future.
Without further ado, here are the benefits and drawbacks of owning an HP Pavilion:
Pros
Offers Convertible Variant
HP Pavilion offers a wide array of variants, and HP Pavilion x360 is one of them.
It is a 15.6″ convertible notebook that weighs about 2kg and has 1000GB HDD Storage and 4GB RAM.
This fantastic gadget is ideal for students and employees who carry their laptops on their backpacks. With x360's innovation, it has only proven that HP Pavilion is indeed a top-of-the-line.
Lightweight and Portable
HP Pavilion is one of the promising lightweight laptops available in the market. One of its variants, the HP Pavilion 14, only for about 1.46kg, is insanely light for a high-performance computer.
One of the best advantages here is that the owner won't have to worry about carrying it on the go since it's lightweight, reduces the chance of dropping the laptop off.
Flexible Storage Choices
What's good about HP Pavilion is that they did not forget about allotting an HDD slot since the company understands that the combination of HDD and SSD is an excellent key for utilizing ample storage and quick refresh rate & response.
Fast Performance
Because of their flexible storage options, this paves the way for a fast-performing laptop.
Fingerprint Reader Innovation
HP company upped their game as they added Fingerprint innovation on their laptops. According to reviews, they found the Fingerprint Reader reliable since they won't have to push buttons that eventually wear & tear as time goes by.
Touchscreen Technology
The touchscreen is also one of HP's innovations for their Pavilion laptops. This feature also eased the hassle like the fingerprint reader, promoting efficiency and hi-technology.
This function also aims to give you a rest from using the mousepad, allowing your hands to be strain-free.
Cons
Weak and quickly heating GPU
HP opted to use Radeon 530, nearly comparable to Graphics 620. However, Radeon 530 has cooling issues. The good news is that this problem may likely arise just for the gamers.
Mediocre Battery Life
One of the most competitive advantages in the tech market nowadays is the longevity of the battery life in normal usage. However, users are looking for above-average batteries since laptops are among the most used gadgets today.
Too many bloatware
Bloatware can be considered as pre-installed app junks on your device. They take up a lot of space, making little room for the apps you prefer to have. They would also bug you and would appear tiringly on your notifications.
How Long Should an HP Pavilion Last?
HP Pavilion can survive for about three years, and if it is taken good care of, it can last for more than five to seven years and more. HP Pavilions can last 7 hours in ordinary usage in terms of battery life.
On the other hand, many factors can still affect the rough estimates, such as whether the laptop has been adequately cared for or not.
Another thing is that the device's optimum performance may decline because the hardware may lose its relevance, and the battery life will be significantly reduced as it age.
Battery Life
HP Pavilion laptops can last for about six to seven hours in normal usage.
However, these numbers are not that pretty special since some laptops available in the market can exceed about 14-15 hours. Despite that, these are all just rough estimates. That's why the situation will always come different.
Let's say that HP Pavilion x360's battery life range from six to seven hours which is better than HP Pavilion 14's five hours. Moving on to the HP Pavilion gaming laptop, this wins the game for its ten-hour battery life.
To draw the inference of HP Pavilion's battery life, we can say that HP batteries fall on the average side of the game. What matters most is that users can say that HP gives reliable service.
Estimated Life Expectancy
The approximate lifespan of the HP Pavilion is roughly three years. However, if the laptop is appropriately maintained, its life could be extended up to six to seven years.
Anyhow, laptop users should not solely depend on these numbers because there are a lot of factors to consider still. These are just provided to let users know and estimate how long these laptops may last.
To back the numbers we've provided, these data came from online forums of people who own HP Pavilion laptops and how long these computers lasted on their hands.
Many owners say that they have had their HP Pavilion for over three years now, and it is still working in an excellent state.
Different owners will have a distinct way of keeping their HP Pavilion. What's important is that users ensure that they don't lack on their end because the primary goal is to lengthen their Pavilion's life.
Is It Worth Repairing an HP Pavilion?
HP Pavilion is worth repairing since the repair costs might range from $60-$100. However, if repair occurs frequently, that will be the time it won't be cost-effective anymore.
Of course, users would want to make their HP Pavilion last longer than it should, and that includes maintaining it well to avoid further repairs.
However, it is expected that some of its hardware parts would wear and tear as its ages, and that's when the repair will come into the picture.
Repair
Repairing is a part of taking care of your HP Pavilion. But, it may also arise from neglecting to care for it daily. There are a lot of red flags to consider before you take your laptop on a trip to a repair shop.
To name a few, it includes dirt stockpiled inside the keyboard, and the battery won't charge, the laptop overheats quickly, the computer shuts down on its own, and a lot more.
These are some indications that you may need to call for a repair service. However, the most essential part of looking at is the cost.
HP offers in-house repair specialists, but of course, they charge. On the other hand, some third-party repairmen offer to repair HP Pavilion's blue screen problems at $60-$100.
That's why if these problems keep on persisting and you have to call for a repair almost four times a month, then it's time to rethink it and why don't you buy a new one instead.
Proper care to avoid frequent repairs
Nothing beats proper care to make your HP Pavilion last longer. You can use a microfiber cloth or gentle lint-free cloth moistened in a small amount of water for its general cleaning.
You can perform this as a general cleaning for your HP Pavilion every three to six months or when the situation calls for it.
Is It Worth to Buy an HP Pavilion?
HP Pavilions are worth the penny.
To make sound decisions on this one, a user must first weigh the pros and cons. HP Pavilion is a mid-range laptop that starts retailing at $589. At this price range, you get to enjoy a computer with a durable silver chassis that is lightweight and reliable.
Many HP fans commended that HP has been doing well in the sleek and thin department. Some have said that they have been prime creators of thin laptops that do not compromise their quality.
Pros and Cons Summary
Advantages and disadvantages are the primary tools users can utilize to assess whether the gadget they will be investing in is a good catch.
It's pretty clear that different people also have other preferences.
Pros
Offers Convertible Variant
Lightweight and Portable
Flexible Storage Choices
Fast Performance
Fingerprint Reader Innovation
Touchscreen Technology
Cons
Weak and quickly heating GPU
Mediocre Battery Life
So much bloatware
Resources:
https://www.hp.com/us-en/shop/mlp/laptops/pavilion-344505–1
https://www.techadvisor.com/review/hp-pavilion-14-3803826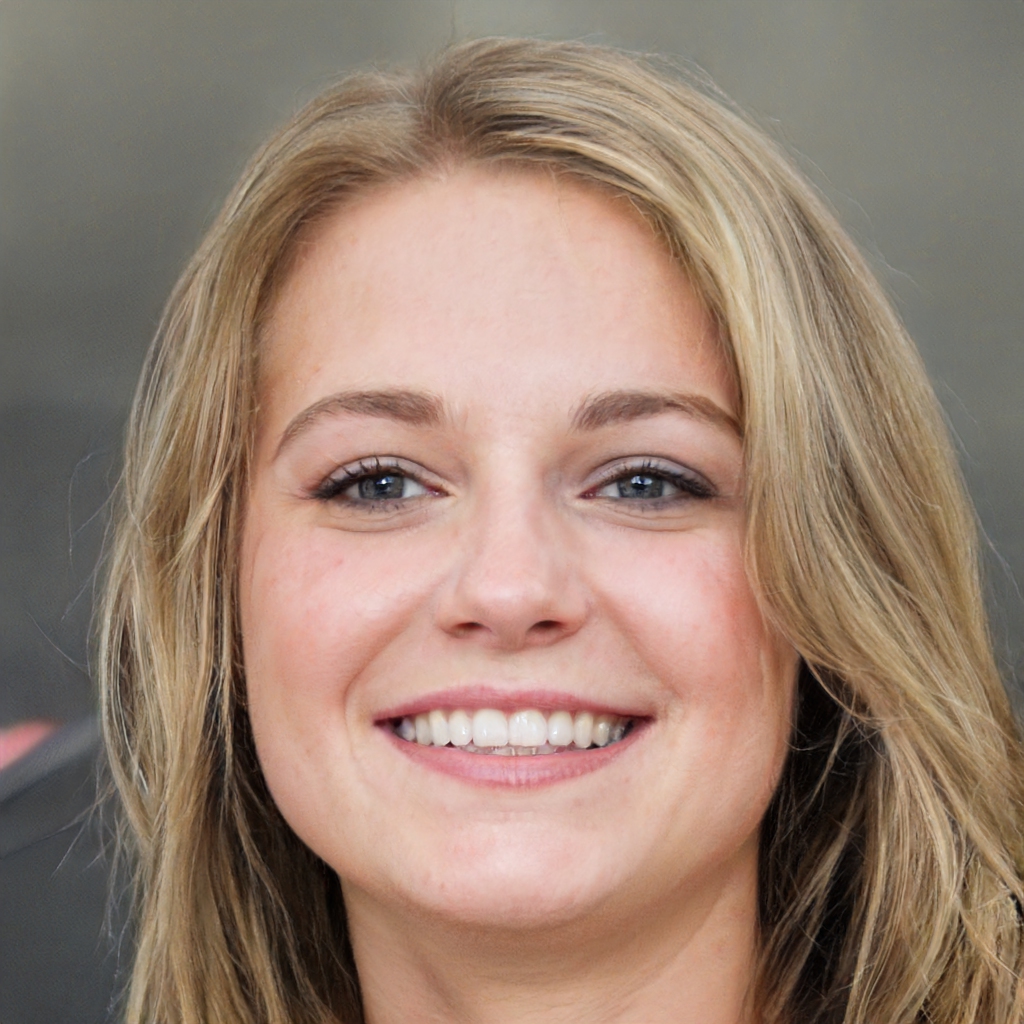 Susan is a professional writer. She has been a writer for eight years and has always been so fulfilled with her work! She desires to share helpful, reliable, and unbiased information and tips about tech and gadgets. She hopes to offer informative content that can answer users' questions and help them fix their problems.