Dell is an American-spearheaded technology company committed to leading the globe towards computer advancement.
However, along with innovations also come difficulties. One of which is daily issues encountered by users while using Dell G3.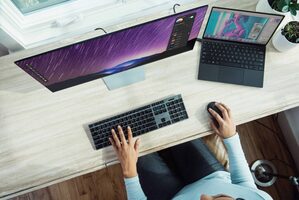 List of Common Problems with Dell G3:
Presented below are the typical issues encountered with Dell G3 so you can be more equipped than ever in troubleshooting them at your convenience:
1. Dell G3 won't turn on
This issue might be the frequently asked question on online forums and discussions because having your laptop refuse to turn on is such a big deal.
To dodge the big fuss, turn into a knowledgeable troubleshooter by reading below:
Two possible culprits
Laptop power has two sources: the battery and the laptop charger also called the AC adapter.
It may be hard for you to find a distinction between the two; that's why a guide is prepared to assist you in determining which the culprit is:
Battery
The battery is your laptop's primary source of operating power. While standard laptops use Lithium-Ion (Li-ion) batteries, Dell laptops are specially designed for Dell batteries.
When battery-related problems happen, they may become a by-product of reaching their peak battery life. Therefore, there's no escape in experiencing this.
When your Dell G3 is not connected to the charger, the battery supplies all the power to your laptop.
To easily spot if a faulty battery is the problem, listed below are the indications that your laptop is experiencing battery problems:
The laptop battery won't charge.
The LED indicator blinks frequently and is not glowing.
Dell G3 doesn't detect the battery.
The battery charge remains in a specific percentage for a very long time.
If one or more indications occur, then the battery is your culprit. However, you don't have to frown because Dell batteries are replaceable.
Charger/AC Adapter
The charger's function is to store power on your battery by letting the electricity run through it. With chargers' help, your battery can last for some time, without the need for an outlet.
However, it becomes a problem when the charger won't function well anymore.
To help you spot right on if the ac adapter's defective, continue reading below:
The charger won't charge the laptop.
LED indicator won't turn on.
The LED indicator on AC Adapter doesn't light up.
The laptop displays charger-related error warnings. For instance, your Dell G3 says it can't detect the charger.
Spotting these symptoms helps you confirm that the culprit is your AC Adapter.
However, you don't have to worry so much because dell chargers are easy to be replaced.
2. Flickering laptop screen
When your laptop screen starts blinking, it might cause a slight panic because something wrong must be happening on your laptop.
That is why it is essential to familiarize yourself with pointing the problem to this situation.
Find out below on how to fix flickering screen quickly:
High-Performance Setting
One of the common reasons your screen flickers is the high-performance setting.
You can change the power plan and take the default setting back to fix this.
To do it properly, here is a step by step guide of restoring the default settings:
Step 1: Click the Windows logo key and letter R simultaneously, then type powercfg.cpl into the box and press enter.
Step 2: Tick the High Performance option, then the Change the Plan Setting.
Step 3: Click the option Restore default setting for this plan, then click yes to verify the restoration.
Step 4: Restart your Dell G3 to make the changes effective.
Step 5: Verify if the blinking screen is resolved. However, you can perform the next fix below if the issue persists. 
The current Screen resolution might be too high.
If the current screen resolution is too high for the graphics to handle, you might want to adjust it to fit your graphics' capabilities.
Follow the process below:
Step 1: Right-click, then choose the Display Settings option.
Step 2: In the Resolution section, click the drop-down, then ensure that Recommended resolution is chosen.
Step 3: Monitor your laptop and check if the screen is still blinking after this process.
3. Touchpad is not working properly
Dell touchpad serves as the mouse of your laptop. It's used to control the cursor.
If the touchpad encounters problems, it might be a hassle for the user since sometimes, the job lies with it.
Learn more below how to deal with this issue:
The touchpad is mistakenly disabled.
One of the primary reasons the touchpad isn't working is that the user unintentionally disabled the touchpad through the F9 key.
To re-enable your laptop's touchpad, press a key button that resembles a touchpad.
The touchpad is faulty.
If the touchpad is already faulty, there is no other way to fix it than to bring the laptop to a repair specialist.
4. Dell G3 has thermal issues and overheats quickly
Overheating can be alarming, mainly when your work lies heavily on the laptop.
However, you don't have to worry because there is an easy fix. Read more below:
Accumulated dust in the exhaust fan
One of the most exposed parts of the laptop is this, no wonder, its bottom cover.
Unfortunately, this is where the exhaust fan rests, and the tendency is that it collects all the dirt present in the area.
To ensure that the fan won't accumulate a surprising amount of dirt, ensure that it gets cleaned up from time to time.
Your Dell might display a warning message that says, "Alert! Air Temperature Sensor is not detected" or other air-temperature-related warning messages, don't ignore them because they may save you from paying substantial repair costs.
Damaged Cooling fan
Cooling fans tend to accumulate specks of dirt as well, and this dirt may clog the fan, preventing it from functioning well and, if the happening is much unfortunate, damages the cooling fan.
Another thing that could contribute to a fan's damage is a reckless use of the laptop, accidentally dropping it, and the likes.
To take care of the cooling fan and protect it from potential damage, always be careful in placing your laptop down. Also, clean your Dell G3 every so often to keep track of the dirt it has been accumulating.
5. Dell G3 Keyboard doesn't function well
This issue is one of the most hassle things a laptop owner may encounter, mainly because laptop keyboards are built-in.
Fortunately, you don't have to worry any longer because the tips below will turn that frown into a smile as you learn how to troubleshoot a faulty Dell keyboard below:
Software Issues
Generally, laptops experience keyboard-related concerns, and the culprit is software issues.
Luckily, these issues can be resolved by an update, and here's how to do so:
A. Reboot your Dell G3 properly, even if restart may sound like a basic fix. Sometimes, your laptop needs a refreshing boost that can resolve temporary bugs.
B. Update the keyboard drivers because a driver version might contain bugs and incompatibility problems with other software subsisting on your laptop.
C. Update the Windows because drivers and compatible packages rely on the underlying services from Microsoft Windows.
Broken Keyboard
If you have confirmed that the issue doesn't arise from the Software issues, you will likely have a damaged keyboard.
Keyboards are often damaged by the dirt it has collected or careless use of them.
Leaving keyboards mistreated may gradually cause the keyboard to malfunction and eventually damage.
To prolong the life of your Dell G3's keyboard, ensure that you clean them occasionally so that they won't accumulate dirt and also use them with high regard.
Read More: 6 Most Common Problems with Dell Latitude (with Solution)
Dell G3 Pros & Cons
Weighing the advantages and disadvantages helps you have a practical understanding and boost your decision-making process.
In this manner, you get to enjoy your Dell G3 without worrying about the things you don't know about them.
Additionally, knowing its drawbacks can help you utilize the laptop even more.
With this, detailed below are the Pros and Cons of owning a Dell G3:
Pros
Dual Cooling Feature
The cooling fan's main job is to ensure that the heat is well-managed within the laptop's insides.
Dell's innovated their technology by adding a dual cooling feature is a no-brainer that helps more regulate the laptop's temperature, preventing the computer from crashing due to high temperature.
Based on run tests conducted by tech experts, the cooling feature lessened the average 30-60 degrees Celcius into 40.2 degrees Celcius.
A significant drop in the temperature clearly shows that the dual cooling feature is very effective.
High-Performing Screen Display
Dell G3's graphics come in 4GB Nvidia GeForce GTX 1650. Practically speaking, this graphics card is one of the ideal gaming cards at a mid-range level.
It may not be as high-end as the 1660 Ti or the RTX series. It performs competently as the other graphics card may do.
Overall, Nvidia GeForce GTX 1650 is not a bad graphics processing unit at all, plus it's affordable.
Anti-Glare Display
If it's your first time hearing about Anti-Glare Display, Dell likes to define it as a beautiful gloss without glare.
Practically speaking, this is an anti-reflective coat that lessens reflection to maximize the user's experience.
The matte finish of anti-glare does not reflect light reflection that often distracts the user. 
This feature works best for users who love to work outdoors or where the laptop can reflect light.
Excellent Storage
Dell G3's storage comprises 128GB SSD plus a 1TB HDD to provide the best for its users, especially for its gaming line, the Dell Gaming G3 15 3500.
Nowadays, an ideal laptop should have spacious storage for almost everything is done using the computer.
Having ample storage is an edge. It is because big storage capacities are such a big deal for laptop enthusiasts because, as some may say, 'the bigger, the better.'
Cons
Pretty Low Battery Life Off-Charger
Many tech experts love conducting run-down battery tests to ensure its performance.
According to a run-down test performed by Buzzi, M. in 2021, the results are the following:
Dell G3 Gaming Laptop (6 hours and 22 minutes)
Acer Nitro 5 (15 hours and 33 minutes)
Dell G5 15 SE (7 hours and 33 minutes)
Lenovo IdeaPad Gaming 3i (7 hours and 33 minutes)
MSI Bravo 15 (6 hours and 55 minutes)
The result clearly shows that Dell G3 drained faster than the other four laptops.
With this result, mediocre battery life is good, but users often settle for the best.
Lacks USB Type C port
With the USB-C port turning into a standard as a connecting device, laptops lacking ports might turn off users.
However, there are still ways to get through this without worrying.
Options on how to connect USB-C even without the port
The most effortless way to connect your USB-C even without the port is through the humble cable.
The process goes like this: USB Type-C to USB type-A cables in a standard rectangular connector.
However, if there's no available, you can opt to purchase a cheap C-to-A at any tech gadget store.
Mediocre RAM
Most high-end laptops, especially nowadays, have 16GB RAM. Unfortunately, Dell G3 only comes with 8GB RAM.
Low RAM capacity is a disadvantage because it will take more time for your laptop to read the Windows and access the cache.
Read More: 8 Most Common Problems with Dell XPS 15 (with Solution)
How Long Should Dell G3 Last?
Dell G3 can deliver you an optimal performance down to two years. The off-charger Dell G3 can last about 6 hours in battery life.  
However, a user must understand that these numbers vary from person to person because there are a lot of factors that could affect your Dell G3's health.
Battery off-charger
Many tech gadget experts and laptop enthusiasts love to conduct run-down battery tests, and one of the frequently tested laptops is Dell G3.
This kind of third-party experiment most likely gives close to accurate results, six hours and thirty-three minutes.
Dell G3 Gaming Laptop (6 hours and 22 minutes)
Acer Nitro 5 (15 hours and 33 minutes)
Dell G5 15 SE (7 hours and 33 minutes)
Lenovo IdeaPad Gaming 3i (7 hours and 33 minutes)
MSI Bravo 15 (6 hours and 55 minutes)
Dell G3 came in fifth among the five laptops that were tested.
With that, we can infer that Dell batteries are not one of the best that can endure.
Battery Lifespan
According to the company, Dell batteries have worked at their peak performance for about one and half years to two years.
However, the battery health might continue to reduce after this time, and the efficiency starts to decrease.
But rest assured that these are all normal and bound to happen. It's because a battery is not meant to stay forever, and eventually, it would expire.
That's why it is safe to say that Dell batteries fall on the average years a laptop battery can last. It's not bad, but also, it's not the best.
Is It Worth Repairing Dell G3?
Repairing Dell G3 is penny-worthy if the repair costs do not exceed the cost of buying a new one.
Another thing is that it may not be cost-effective to repair a laptop that is five years or older anymore since the ailments must have accumulated, and the repair costs might blow up as well.
Repair
Are you thinking about repairing your laptop? Before deciding, it is also essential to spot if the problem is significant that it hinders you from accomplishing a task using your computer.
When deciding what's cost-efficient or not, it's always wise to balance things first before taking your laptop on a trip to a repair shop.
Proper Laptop care to Avoid Recurring Repairs
One of the best ways to prolong your laptop's life is to properly maintain it and make sure that you are taking care of it properly.
Here are some ways to care for your Dell G3:
Occasionally perform a general laptop cleaning.
Enable battery-saving mode.
Use a moistened lint-free cloth to clean the laptop's surfaces.
Read More: 7 Most Common Problems with Dell XPS 13 (with Solution)
Is It Worth to Buy Dell G3?         
Dell G3 is worth buying since they start at a low price of $792.
However, to appropriately weigh things over and make a sound decision, it is crucial to identify the pros and cons of owning a Dell G3.
Pros and Cons Summary
Pros:
Dual Cooling Feature
High-Performing Screen Display
Anti-Glare Display
Excellent Storage
Cons:
Pretty Low Battery Life Off-Charger
Lacks USB Type C port
Mediocre RAM
With benefits and drawbacks provided, the decision entirely relies on what you value and prefer about laptops.
Dell G3 Alternative
Dell G3 is a gaming laptop that is almost comparable to ASUS TUF FX505DT.
Dell and ASUS have become notable tech companies and many experts believe that these two share a common ground, which is their dedication to technology and innovation.
To provide a comprehensive comparison between the two, take a quick look at the table below:
| | | |
| --- | --- | --- |
| Specifications | Dell G3 | ASUS TUF FX505DT |
| Operating System | Windows 10 Home Plus | Windows 10 |
| Display Size | 15.6" | 15.6" |
| Dimensions and Weight | Weighs around 2.53 kgs with dimensions of 22.7 X 380 X 258. | Has a weight of 2.2 kgs and measures about 364 X 26.2 X 26.7. |
| Graphics Processor Unit | NVIDIA GEFORCE GTX 1050 | NVIDIA GEFORCE GTX 1650 GDDR5 |
| Storage Drive Type & Capacity | 1TB HDD | 1TB HDD |
| Battery life off-charger | 6 hours | 5-6 hours |
With these specifications, it's easy to say that the two are almost comparable with minimal differences.
If you're a laptop enthusiast looking for particular specifications, taking a closer look at this table might help you make a sound decision.
On top of it all, what matters most is your personal preferences and the things you value upon deciding what to look for your dream laptop. Always remember to weigh things first, before making a big move.
Resources:
https://www.lifewire.com/fix-non-working-keyboard-on-dell-laptop-5119097
https://www.techspot.com/products/laptops/dell-g3-3579.184361/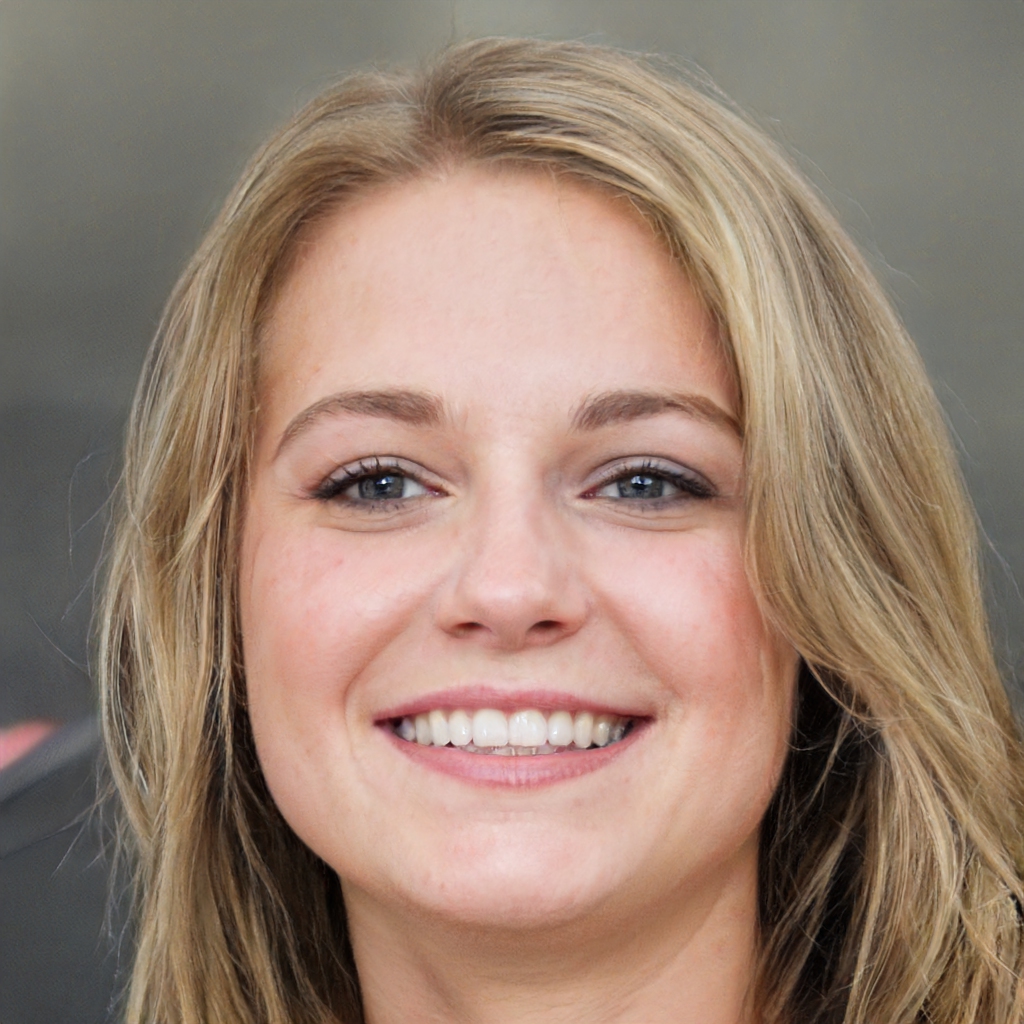 Susan is a professional writer. She has been a writer for eight years and has always been so fulfilled with her work! She desires to share helpful, reliable, and unbiased information and tips about tech and gadgets. She hopes to offer informative content that can answer users' questions and help them fix their problems.