As one of the world's prominent tech companies, ASUS aims to empower people by providing innovative IT solutions to help them reach their maximum potential.
However, no matter how renowned ASUS is, its products are still subject to at least a minimum margin of error. To know more about ASUS, read more below.
List of Solutions to ASUS T100 Keyboard Problem
ASUS is committed to providing the best technology with outstanding performance to help its consumers reach their maximum potential. However, despite the company's best intentions, the consumer can still assume a margin of error for their products.
That being said, one of their visionary product that is the star of our narrative today is the ASUS t100. This ultraportable transformer book is small and light. Its battery can even last for 11 hours for all-day use.
One notable feature about the ASUS t100 is its unique build because it is mainly composed of a 10-inch tablet and a docking keyboard.
However, the problem arises when the keyboard dock becomes faulty. If you are unsure what to do about your defective ASUS t100 keyboard functions, such as unresponsive keyboard, undetected keyboard by Windows, or keys malfunctioning, read more below to know what caused them and can you fix them:
Unresponsive Keyboard
There is no doubt that whenever your laptop's keyboard won't respond, it will cause you a headache and inconvenience along the way. However, the good news is that every problem also comes with a resolution.
Solve your problem with an unresponsive keyboard with the effective quick fixes below:
Restart your ASUS t100
Restarting your laptop is one of the most basic resolutions you can do whenever you encounter an unresponsive keyboard. Even though rastering your laptop sounds absurd, it works for many, and a lot of users can testify that restarting your laptop is worth a shot.
How to restart your laptop:
Find the Window button.
Click on the Power button.
Choose Restart.
However, if your mousepad won't work as well and there are no available mouse around, you can follow these steps to restart your laptop:
Press and hold the power button for a few seconds.
This will shut down your laptop.
Turn on your laptop again.
Clean your Keyboard
Most of the time, simple fixes are the key to resolving the issue. Since your keyboard is one of the most exposed hardware parts, the tendency to accumulate dirt is relatively high.
That is why it is essential to treat your keyboard by cleaning it once in a while to shake those specks of dirt away. If your keyboard could talk, it may even give thanks to you.
To clean your keyboard:
Power off the laptop first.
Turn the keyboard upside down gently.
Carefully shake and tap it down.
Brush off the remaining debris.
You can also use a compressed air can.
Undetected Keyboard by Windows
When Windows warns you that it cannot detect your keyboard, the problem must be underlying from a more complex root than a faulty keyboard.
To troubleshoot this issue effectively, you can follow the suggested solutions below:
Update Your Drivers
When your graphics card drivers become outdated, it causes this problem most of the time. However, there is nothing to worry about because you can utilize a simple fix so Windows can finally detect your keyboard once again. Follow the steps provided to be guided accordingly:
Click Right-click on the Start menu.
Choose Device Manager.
Look for Display Adapters and click the drop-down button.
From the Display Adapters, choose Update Driver.
A pop-up window will appear, and from that, select Search automatically for updated driver software. This option will let you install the updated graphics card driver.
Follow the on-screen cues to finish.
Note: There are various Driver update tools found online. They are promised to update your Drivers with no sweat. If you wish to make use of them, you must ensure that they are guaranteed secure to use, because if not, it may cause a bigger problem to your ASUS t100.
Uninstall your Drivers
In finding the best solution that fits your ASUS t100, you typically get to explore every angle possible. With this, if the installed drivers did not work for your laptop, then you may want to uninstall it.
To do so:
Choose the Search button in your Windows taskbar.
Search for Device Manager and click it.
Open the Keyboards option.
Look for your keyboard and right-click it.
Select Uninstall device.
Approve by selecting the Uninstall option.
Restart your laptop again. Then check if the keyboard is now working.
Caused by Malware or Virus
when you use your laptop for work or just to surf the internet, you inevitably encounter malware to attack your laptop's system. When this happens, you can also get your keyboard undetected by Windows.
To resolve the malware problem, you can download credible malware-fighting apps such as:
Malwarebytes
Avast
McAfee
Norton
Windows Security (Microsoft's native antivirus app)
Keys Malfunctioning
Of course, everyone knows that a keyboard is composed of many keys, and they work independently, depending on the user's need. And just like every hardware part of your laptop, keys tend to become loose, especially when not taken Care of well.
To fix malfunctioning keys, you refer to the following solutions below:
Check each key
When the keyboard keys start malfunctioning, you should carefully check each key because one wrong move and you could lose its tiny part.
Verify if each key is still intact with the mainboard, and ensure that it displays the corresponding function assigned to it when pressed.
ASUS T100 Pros & Cons
Even though some ASUS t1000 users have reported some keyboards being faulty, this should not be the sole reason a user must avoid buying this particular line of ASUS.
To objectively weigh your decision-making, presented below are the advantages and disadvantages of owning an ASUS t100. Find out more by reading below:
Pros:
Lightweight
Busy people mostly prefer laptops because they take this device everywhere. With this in mind, it would mean a lot for them to have a lightweight laptop, especially for daily use. In this way, the carriage will be much more convenient for every user.
Weighing only 2.40 pounds, the ASUS t100 is the device for those who love bringing their laptops wherever they go.
Ultra-convenient
As mentioned above, busy people typically own laptops, and it would mean the world for them to bring out a laptop that is not high maintenance. Unlike other laptops, the ASUS t100 does not require you to bring around a charger all the time.
Long Battery Life
As time passes, people tend to be busier than back in the day. Technology has become essential in our way of life, and every user's laptop preferences always include long battery life. With the ASUS t100's 8-11 hours battery life, you don't have to worry about forgetting your charger at home while in the coffee shop, attending to all your responsibilities.
Cons:
Crowded keyboard
The keyboard is probably the most used laptop part. With all the work that needs to be done, it is mostly impossible that the individual won't use the keyboard. Most users prefer a spacious keyboard because most users find ASUS t100's keyboard crowded.
No Ethernet Available
Ethernet mainly serves as the internet connection cord to your computer. Because of this, your laptop might mostly rely on Wi-Fi.
Small Display
The 10.1inch display seems small for users who prefer a widescreen for laptops. Though the laptop will consume less space, this also means that the user only gets to have a limited screen display.
Limited RAM Capacity
For a laptop, 2 GB RAM is a significantly small capacity. Because, of course, the smaller the memory, the slower your laptop might function. That is why users highly regard the laptop's memory because this will determine their convenience while using the device.
How Long Should ASUS T100 Last?
ASUS t100's battery time can take up to 8-11 hours of work before it would demand you to charge it again.
Packed with a 10-watt charger, your ASUS t100 will also require corded electric as its power source. You may want to refrain from using it while charging so that the battery can rest. It may only take 4 hours of charging time if you do not use it while charging.
However, if you use it while charging, it can take up to 6-8 hours charging time before it gets ready. Of course, this habit can make your battery deteriorate faster.
Is It Worth Repairing an ASUS T100?
Repairing the ASUS t100 is worth it if the repair cost does not exceed the laptop's original cost.
For our reference, the ASUS t100 costs $379 when you buy it in the market. If the repair fee costs more than $379, then repairing your ASUS t100 may not be worth it anymore.
Moreover, you should also be watchful and observe if your laptop demands repairs frequently because the accumulated cost of repairs could significantly overweigh the laptop's original cost.
For starters, Maxbhi.com, ASUS t100's screen replacement may cost you $35. This cost may seem harmless for now, but wait until you accumulate costs, and things will start to change significantly.
Bonus: Taking Care of your ASUS t100 to Lengthen its Life.
Disinfecting and cleaning your laptop is a great habit of reducing the specks of dirt your device may accumulate. Additionally, doing so paves the way for a longer life course for your laptop.
On the other hand, when you clean your laptop, you should also have an appropriate way because improperly cleaning our laptop's LCD can yield further problems.
How to clean your ASUS t100 suitably:
Detach the cables connected to your laptop to reduce the electric wires associated with the laptop.
Clean the laptop screen with a moistened linen cloth. (WARNING: Don't soak the linen in the water because this may harm your laptop screen.)
Turn off your ASUS t100 when not in use.
Always place your ASUS t100 on a stable surface to minimize the risks of tumbling and falling.
Keep away your ASUS t100 from a high-temperature place.
Is It Worth Buying an ASUS T100?
ASUS t100 is worth buying because of its affordable price and innovative features.
If you intend to buy a laptop and are currently on a tight budget, the ASUS t100 is your device. Its capability can get you through your task without any inconvenience.
The ASUS t100 line is not for you if you aim for a heavy-duty laptop. Sure, it can handle daily activities such as browsing, surfing, editing important documents, and watching your favorite movies. However, the story differs when you try to load the tabs and even edit heavy-file videos because the laptop may crash.
To help you decide more objectively, here is the summary of ASUS t100's pros and cons:
Pros:
Lightweight
Ultra-convenient
Long battery life
Cons:
Crowded keyboard
No ethernet available
Small Display
Limited RAM Capacity
These advantages and drawbacks presented should help you decide whether the ASUS t100 is worth buying or not. In this way, you can take all the biases off for a moment and decide wisely what might work for you.
ASUS T100 Alternative
Asus t100 and Acer Aspire Switch 10 are almost the same in every aspect, and they could pass as an alternative to each other.
In terms of 2 in 1 laptops, users may rapidly think about the ASUS t100 and the Acer Aspire Switch 10 because of the respectable reputation these two companies have had over the years.
If you are looking for the ideal alternative to ASUS t100, Acer Aspire Switch 10 may be your one.
To learn more about their comparison, read through the comprehensible table below:
| | | |
| --- | --- | --- |
| Specifications | Asus t100 | Acer Aspire Switch 10 |
| Battery Life | Can last up to 11 hours | 6 hours and 30 minutes |
| Price Range | $379 | $349 |
| Hardware Quality | Slightly awkward and crowded keyboard | Good keyboard and touchpad |
| RAM | 2GB | 2GB |
| Weight | 2.84 pounds | 2.82 pounds |
With the help of the direct comparison of each important specification of these two innovative 2 in 1 laptops, you should be able to come up with a sound decision based on the objective specs and not only the self bias.
All the more, what matters most is that you, as a user, have attained what you prefer. Because at the end of thay, it is still you who will benefit from the sound judgment you made before purchasing.
Resources:
https://www.androidauthority.com/laptop-keyboard-not-working-1006860/
https://www.drivereasy.com/knowledge/asus-laptop-keyboard-not-working-fixed/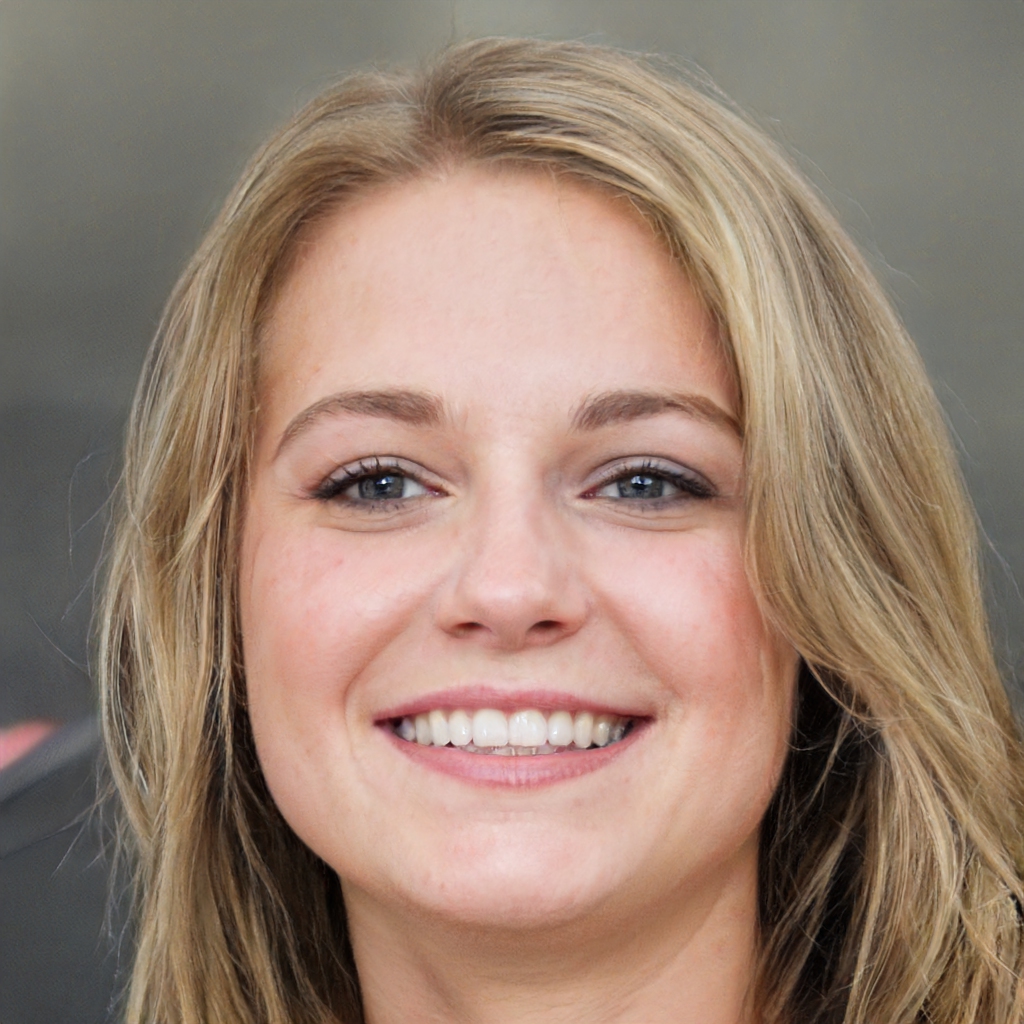 Susan is a professional writer. She has been a writer for eight years and has always been so fulfilled with her work! She desires to share helpful, reliable, and unbiased information and tips about tech and gadgets. She hopes to offer informative content that can answer users' questions and help them fix their problems.