Are you on a hunt for a gaming laptop that will not break the bank?
Finding an affordable device, especially if it is meant for playing games which is quite demanding, is no easy task.
One of the suggestions can be the Acer Nitro 5. This is affordable yes, but what are its common problems?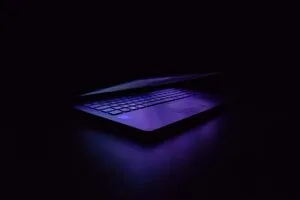 List of Common Problems with Acer Nitro 5
As an affordable gaming laptop, you definitely want to know the typical glitches of an Acer Nitro 5 that may be encountered while playing your favorite game. This is necessary to know for some users as some budget-friendly devices give headaches because of their low-quality materials!
Below are the common problems with Acer Nitro 5 that you should be aware of if you are planning to get one.
Powers On But No Display
There will be instances when you turn on Nitro 5 and its screen will be black with no beeps, despite having lights and power.  
SOLUTION
Check the display brightness if it is turned down too much that what's on the screen is no longer visible. You can adjust the brightness of the screen using the command Fn + F9.
If the side LEDs and keyboard LEDs are working but the screen is dead, the screen may be damaged. A screen replacement is then the only solution for this hardware issue.
Black Screen
Another typical issue with Acer Nitro 5 is its black screen. While using the laptop, its display may suddenly go black but the cooler and LEDs are still working.
SOLUTION
Turn off your Nitro 5 by long-pressing the power button. Once turned off, remove the battery and memory cards for a couple of minutes. Put back the battery and card and then power up the laptop again.
Not Charging or Stays Charging
Even though Acer Nitro 5 has a decent battery life of up to 8 hours, charging is an important task that you should be always prepared for at any time and anywhere. But what if you are having a hard time charging it properly?
SOLUTION:
If Nitro 5 is not charging, the charger can be the problem. Try using another charger, and if it works, your original charger is defective and needs to be replaced.
The faulty battery can also be the cause of this charging problem. If the laptop turns on only if you plug in the charger, the battery is dead then. The battery must be replaced, otherwise, you always need to connect your charger to keep the power on.
Blue Screen of Death
As you try to turn on your Nitro 5, you can experience having a blue screen that forces rebooting. There might be issues with the operating system, data drivers, updating, hard drives, and memory for this blue screen incident.
SOLUTION
If the problem is the operating system, the previous OS should be restored. Go to the Start menu and look for System Restore. Then choose a restore point which should be prior to the beginning of the issue. Start System Restore and then restart the laptop after.
A blue screen can also be an indication that your Nitro 5 needs some updating. Go to Start and then key in Check For Updates. See if you need to install updates and if yes, do the updating and restart your laptop after. 
Your Nitro 5 may be facing memory issues if it experiences a blue screen. Check for any memory errors by searching for Windows Memory Diagnostic in the Start button. Run the diagnostic and then restart your device after.
Some hard drive errors can also be considered for this problem. Go to File Explorer and then open the main driver where the windows is installed. Click Properties, then Tools, and under Error Checking, click Check. Restart your Nitro 5 once done.
Slow Performance
There will be times when your Acer Nitro 5 will be taking some time to run even simple tasks which is quite frustrating. It will be even more distressing if this slow performance will be experienced while you are ranking up online, for sure
SOLUTION
Close all the running programs in the background. Open the Task Manager (CTRL + ALT + Delete), choose all the programs you want to close and click End Task.
If your Nitro 5 has not enough RAM, it may have lagging performance. If the used memory of RAM is almost 100%, then you need to upgrade it to have more space for future programs.
You can also reboot your laptop to fix the slow functioning. Simply click the Windows icon, select the Power button, then click Restart.
A hard drive that is already full can also cause sluggish performance. Be sure to allow 10 to 15% of free space but if you cannot do this, you need to change the hard drive then.
Audio Issues
There can be instances when the speakers of your Nitro 5 will produce odd sounds or no sounds at all.
SOLUTION
Check the sound settings through the sound icon found on the right bottom of the screen. Check if it is muted or not, or if it is set to produce too low sounds.
You can also check the sound playback in the Control Panel. You should verify that the selected Speakers are correct for the playback device and must be set as the default.
You can also test the sound issue of your device through a headphone. If the headphone is working, then the speakers of your laptop are defective. You should bring your laptop to a professional to repair or replace the broken speakers.
WiFi Not Working
If you are an online game player, a laptop that could not connect to WiFi is a total nuisance! Nitro 5 can experience this unfortunate issue which can be caused by the WiFi channel or network mode.
SOLUTION:
If this problem is not a critical one, the simplest way to resolve this is by restarting the router and connecting your laptop again.
You can also change the WiFi channel of your Nitro 5 as there might be some obstruction in the frequency caused by other devices near it. To do this, connect to the WiFi, open the browser, and type the login IP which you can check at the back of your router. This will open the WiFi settings menu which gives you access to Wireless settings. In this setting, select the Channel, and save it.
Touchpad Not Working
The touchpad is a very important part of a laptop especially if you do not have a mouse or prefer not to use one. However, you can experience some troubles with this part in your Acer Nitro 5. The touchpad may not be responding promptly or become completely unresponsive.
SOLUTION
You can update or reinstall the touchpad driver of your Nitro 5 to fix the touchpad issue. If you are not familiar with how to do this or just simply have no time, you can download Driver Easy. This can identify your system automatically and find the most suitable drivers needed. After downloading the program, run it, and choose the Scan Now button. Click the Update or Update All button to update all the outdated drivers or even the missing drivers that your laptop needs.
You can also re-enable the touchpad of your laptop by pressing the Fn key and the F6 or F7 key simultaneously. This will be the answer to the problem if the touchpad has been disabled accidentally.
If after trying different D-I-Y troubleshooting, the touchpad is still not working, you should bring your device to the service center. The touchpad may be damaged so some repair or replacement may be needed.
Acer Nitro 5 Pros & Cons
If you are considering Acer Nitro 5 for your casual gaming experience, you should learn about its pros and cons first. These are very important to know if the laptop is able to meet all your preferences as well as the factors that you can let go of. 
Pros
Affordable price as you can get one as low as $699.99
Lots of options to choose from with its 15 to 17-inch models
Competitive performance with Microsoft 11 Home OS and up to 12th Gen Intel® Core™ i7 processor
A comfortable 4-zone RGB keyboard
Can be upgraded
Good battery life
Good audio quality
Great cooling system with its dual-fan cooling, dual-intakes, and a quad-exhaust port design; plus with the NitroSense utility application
Speedy refresher rate up to 165Hz and 3ms2 response time
Sufficient number of ports
Cons
Heavy, bulky case
The display can be dim if not plugged into the charger; with only 255 nits of average brightness.
No biometrics
Not so good trackpad
Low-grade webcam quality (1280 x 720-pixel camera)
How Long Should Acer Nitro 5 Last?
Acer Nitro 5 lasts between 2 to 5 years on average based on the model and usage while its battery life is between 1.5 to 8.5 hours.
As a budget to mid-range laptop, you should not expect the Acer Nitro 5 to last as long as those of the top-notch ones. But do not lose your faith in this device as it is definitely of good quality that can last from 2 to 5 years just like other laptops with the same price.
As a gaming laptop, the Acer Nitro 5 model that you will get highly affects its lifespan. Those with the cheapest prices may stress you out already in running the newest games in only 2 years.
For the battery life, Nitro 5 has a 48Wh to 57.47Wh battery which shall supply average power to deliver up to 8.5 hours of function. This maximum hour can be achieved if you will set the screen brightness to 200 nits and the power mode set to Better Battery. If you are doing simple tasks like typing and browsing with a screen brightness of 50 percent, the battery lasts for 5 hours.
Is It Worth Repairing Acer Nitro 5?
Acer Nitro 5 is worth repairing if the damage is not a major one, the repair cost is not one-third of the price of buying a new laptop, and if it is under 2 years old.
Though Acer Nitro 5 costs less than other gaming laptops, you will still spend your hard-earned money for buying it. So, it is just right to know if it is worth repairing if some damages occur.
The answer depends on the current condition of your device. It is recommended to have it repaired if the damage is nothing serious. If the mainboard is the problem or other major deteriorations, it would cost you a big sum of money for repairs.
If this is the case, you should bear in mind that if the cost of repair is more than one-third of the price of a new laptop, it is advisable not to have it fixed anymore.
Lastly, the age of your Nitro 5 is an important factor to consider as well. For the repair to be worth it, your laptop should be no more than 2 years old.
It will be outdated soon at 2 years old which means its compatibility with new programs will be limited. It may not be able to have a smooth performance later on.
Is It Worth Buying Acer Nitro 5?
Yes, Acer Nitro 5 is worth buying because it is a power-packed device that offers good performance at a reasonable price.
Acer Nitro 5 is a budget to mid-range laptop which is suitable for all casual gamers. With its price, you should expect its performance not to be top-notch like the high-end gaming laptops. But, surely its competitive enough to meet the expectations of its users.
Passionate gamers with limited finances can still enjoy playing heavy games, but only at lower settings. This is not bad at all considering the price you paid for Acer Nitro 5.
There are lots of good things about this laptop that you cannot see in other brands with the same price. Its superb cooling system, refresher rate, comfortable keyboard, and good battery life make it a good pick among all the options.
Aside from playing games, you can suitably perform other activities with Acer Nitro 5 without hassles such as watching movies, streaming music, video editing, and typing.
References:
Ehrhardt, M. (2020, October). Acer Nitro 5 (AMD, 2020) Review: Great Price, Poor Screen. Tom's Hardware. https://www.tomshardware.com/reviews/acer-nitro-5-amd-2020
Uy, M. (2021, November 11). Acer Nitro 5 review. TechRadar. https://www.techradar.com/reviews/acer-nitro-5/2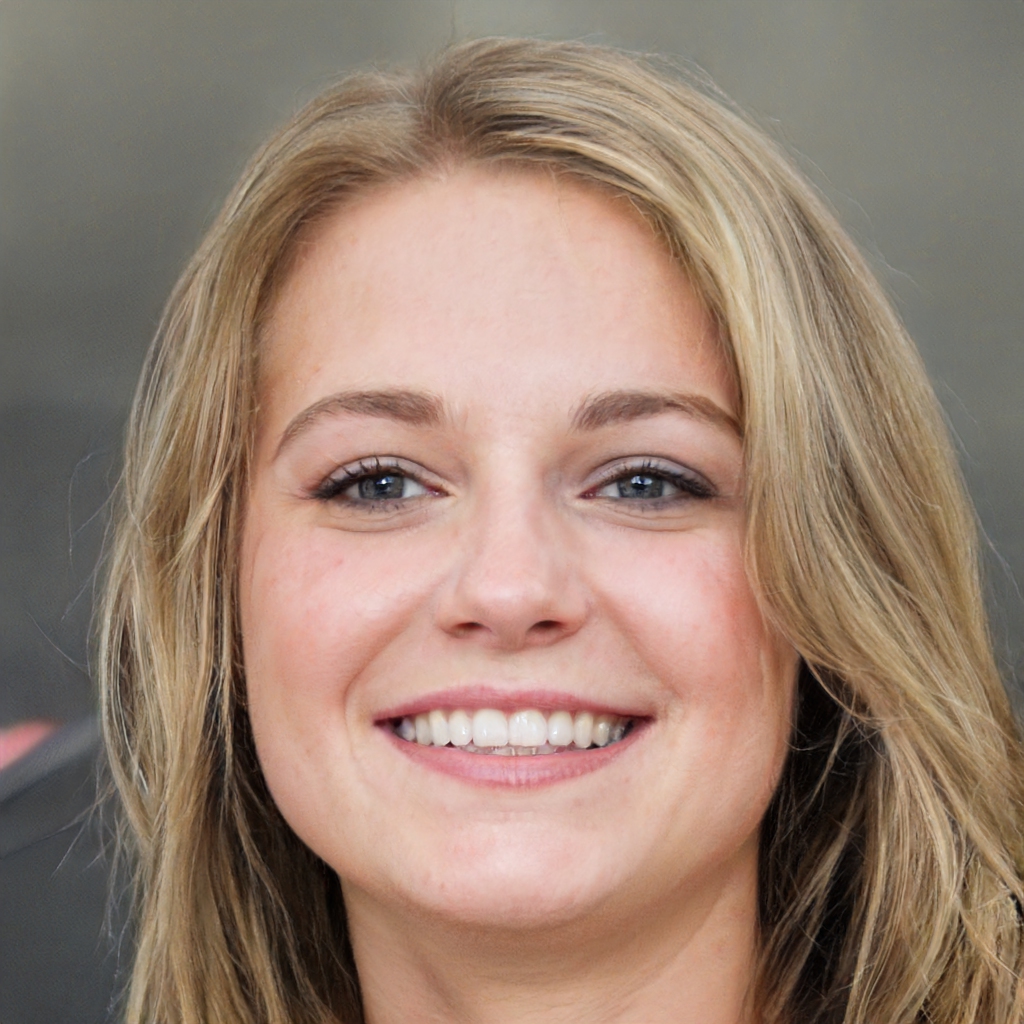 Susan is a professional writer. She has been a writer for eight years and has always been so fulfilled with her work! She desires to share helpful, reliable, and unbiased information and tips about tech and gadgets. She hopes to offer informative content that can answer users' questions and help them fix their problems.