Have you heard of ASRock? This brand has extensive electronic products but it is mostly famous for its motherboards. If you will check some reviews, ASRock is actually included in the list of top motherboard brands.
Your friends might own this brand too, so you are curious to know its quality.
Are ASRock motherboards good?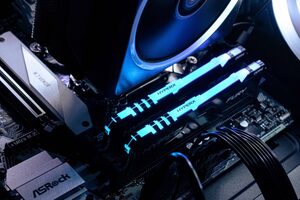 Here's How Good ASRock Motherboards Are
Thinking about how good ASRock motherboards truly are? Check the list below why you should include the brand on the list of your future boards!
Made of good quality materials
ASRock motherboards are being manufactured in Taipei, Taiwan. They are actually created by the same team that is building Asus motherboards.
Lots of people may doubt these boards' materials as they are fairly new in the industry. But, you have nothing to be worried about as ASRock knows the importance of having the right materials to support the performance of its motherboards.
Though categorized as a budget-friendly brand, all the chips and circuits that make up each motherboard are of good quality materials. ASRock wants to provide its customers with boards that will work well and transfer information swiftly and properly.
Affordable price
ASRock motherboards are quickly recognized by the market because of their affordable prices. They are of good quality yet cost lower than the famous brands in the market like Asus. Many believe that this is a strategy to increase market share since it is new in the market – to sell cheaper but good motherboards than the premium brands to attract customers.
The low-end motherboards of ASRock are costing 10% lower than those comparable models of Asus; you can get one for as low as $120. As for the top-notch models, they are priced below $300 while Asus' high-end series cost $400 or even more.
Good quality
ASRock motherboards are known to have good quality despite their affordability. The brand's reputation is not bad and its entering into the market is actually well-received by the consumers.
You will encounter fewer problems or none at all when it comes to crashing systems or even overheating with ASRock motherboards. The users of these boards are satisfied with the solid performance that they can enjoy!
Easy to install
ASRock motherboards are also very user-friendly. They are easy to install into the CPU without all the hassles that you can experience with other brands.
Excellent BIOS
One of the most favored features of ASRock motherboards is Ultra Fast Boot Mode. This is actually quicker compared to the usual Fast Boost Mode of other brands. With this, ASRock motherboards are known to be one of those with the fastest boot time.
Also, ASRock offers both EZ Mode and Advanced Mode to let you access the device settings.
If you want to know your motherboard's BIOS version – press F2, enter the BIOS setup utility, and from the main menu, check the BIOS version.
Good overclocking performance
ASRock motherboards are also known to have good overclocking performance. Using their settings, you can run their CPU at a higher speed which means better performance as well.
The motherboards of ASRock that cost more than $100 already have the capability to overclock sufficiently to meet the expectation of most users.
Good Audio
Who would not want a crystal clear sound whenever playing games, watching movies or listening to music? Well, this is another reason why ASRock motherboards are being picked even though it is just a new brand.
ASRock's mid to high-range motherboards feature the superb Realtek AC1220 chipset for its impeccable sound! 
More ports
One more feature that the users of ASRock motherboards really like is the numerous ports. So, if you are someone using lots of ports all the time, you should consider ASRock!
Most of ASRock's boards have 8 SATA ports. ASRock's Z390 Taichi series has 3 sockets compared to the usual 2 sockets of other brands when it comes to M.2 sockets.
Warranty
The warranty of ASRock motherboards might definitely be one of the greatest reasons why customers are choosing them. Although the brand is offering 3-year warranty for their boards, most of them actually come with lifetime warranties! Where would you see such an offer, right?
Most of the owners who availed of their warranties shared how fast and simple their experiences were during the whole process. The assistance that ASRock's staff provided them was great!
Design
Who would want a boring motherboard? Everyone now wants cool-looking boards especially when you are into gaming, right? Which is very understandable, of course.
Well, ASRock's motherboards will not fail you as their modern and sleek designs will give you a very professional and exciting look. Its Z490 Aqua is one of its gorgeous-looking boards with striking RGB lighting and aluminum housing the entire motherboard!
How Reliable Are ASRock Motherboards?
ASRock motherboards are highly reliable with their efficient performance and low failure rates.
When it comes to reliability, you can never go wrong with ASRock motherboards. They can perform their tasks very well at a swift speed. With their built-in software and hardware, these boards can help you accomplish your tasks without lagging issues.
Another thing that makes these boards reliable is their low failure rates. With continuous innovation today, motherboards are becoming more complex so defects are expected.
In 2016, the failure rate of ASRock motherboards was only 1.45% according to the report of HardWare.fr. The good thing is that the overall failure rate of all motherboard brands was not very high. In 2018, the overall rate was just 2.1% as reported by a 2018 study by Puget Systems. This 2.1% means that there is 1 defective board out of every 49 units.
How Durable Are Asrock Motherboards?
ASRock's motherboards are very durable because they are made of good quality materials which also make them have a long lifespan.
When it comes to durability, ASRock motherboards are not an underdog. Despite offering cheaper boards, they are made of hardwearing materials that will not get easily damaged by simple touching or unexpected incidents.
Yes, they can be sensitive just like other brands, but ASRock boards are sturdy enough to last for so many years. They can withstand great pressure or even perform in different environments as long as they are treated well.
Common Problem with ASRock Motherboards?
The most common problems with ASRock motherboards are overclocking, bad capacitors, boot issues, and flickering RGB LEDs.
Just like any brands in the market, cheap or expensive, ASRock motherboards are also experiencing some glitches. Despite their good features, they have downsides too that must be addressed properly.
The first common problem with ASRock motherboards is their overclocking. Some owners complained that their laptops or computers experienced too much high temperature and loud noises which were so disturbing.
There had been fuss about the bad capacitors too which caused issues with fans. This might be related to the overclocking issue.
Booting issues were also present in ASRock motherboards. The booting problems were said to be caused by the RAM settings or Auto settings.
The RGB LEDs of ASRock boards are also having flickers which are certainly not a good sign. You can reset the firmware or do some setting in BIOS to fix this issue.
How Long Do ASRock Motherboards Last?
ASRock motherboards last between 3 years up to 10 years depending on the owner's preference, way of use, and maintenance.
When it comes to lifespan, consumers would definitely look for a brand that can last for so many years. To really enjoy the value of your money, a motherboard that is reliable and durable is what you would look for.
So, how long do ASRock motherboards last? There is really no specific answer for this. The estimate would just be the same as other brands in the market which is between 3 to 10 years.
The 3 to 5 years lifespan would be applicable if you are a computer-savvy person who is so enthusiastic just like the gamers. It is because these people always want the newest technologies for their computers
They keep on upgrading, just like adding or replacing the hard disk, GPU, and RAM, which makes their current motherboard outdated. The boards can no longer keep up with their needs, thus, they will be getting more advanced ones.
There has been a lot of information that motherboards can last up to even 20 years with proper care and maintenance. This might also be the case for ASRock motherboards; however, since it just started in 2002, it is just 20 years old in the market so this lifespan is yet to be proven.
The bottom line is that the lifespan of ASRock motherboards highly depends on its users – whether they are treating them appropriately or abusing them. These motherboards are of good quality with proven reliability and durability. Knowing this, it will not be a surprise if these boards will last a decade or so, right?
What Are Customer Reviews Saying?
Customer reviews are saying that ASRock motherboards are proof that you can get good quality motherboards without spending too much. Most of the reviews are positive which usually conclude affordability and reliable performance for the brand.
Since ASRock's launching in 2002, the customer reviews that you can usually find about its motherboards have been highly positive. Of course, negative comments will always be present, but the good thing is they are just minimal and do not massively impact the good reviews about the brand.
The current users of ASRock motherboards are very satisfied with their purchases. They surely experience the good things about these boards that have met their expectations. According to them, the money they have paid is surely worth it. They are even amazed by the reliable performance to match the affordable price!
ASRock certainly designs and develops good stuff. To maintain its competitive pricing, it is not spending too much on things that its motherboards do not really need. Sure, it is nice to have tons of free software and all just like other brands – but if you do not really need these, it is better not to have them to cut costs, right?
References:
Iyer, K. (2021, December 15). Best ASRock Motherboards. XDA Developers. https://www.xda-developers.com/best-asrock-motherboards/
Prieur, M. (2016). Component Return Rates. Hardware.fr. https://www.hardware.fr/articles/954-2/cartes-meres.html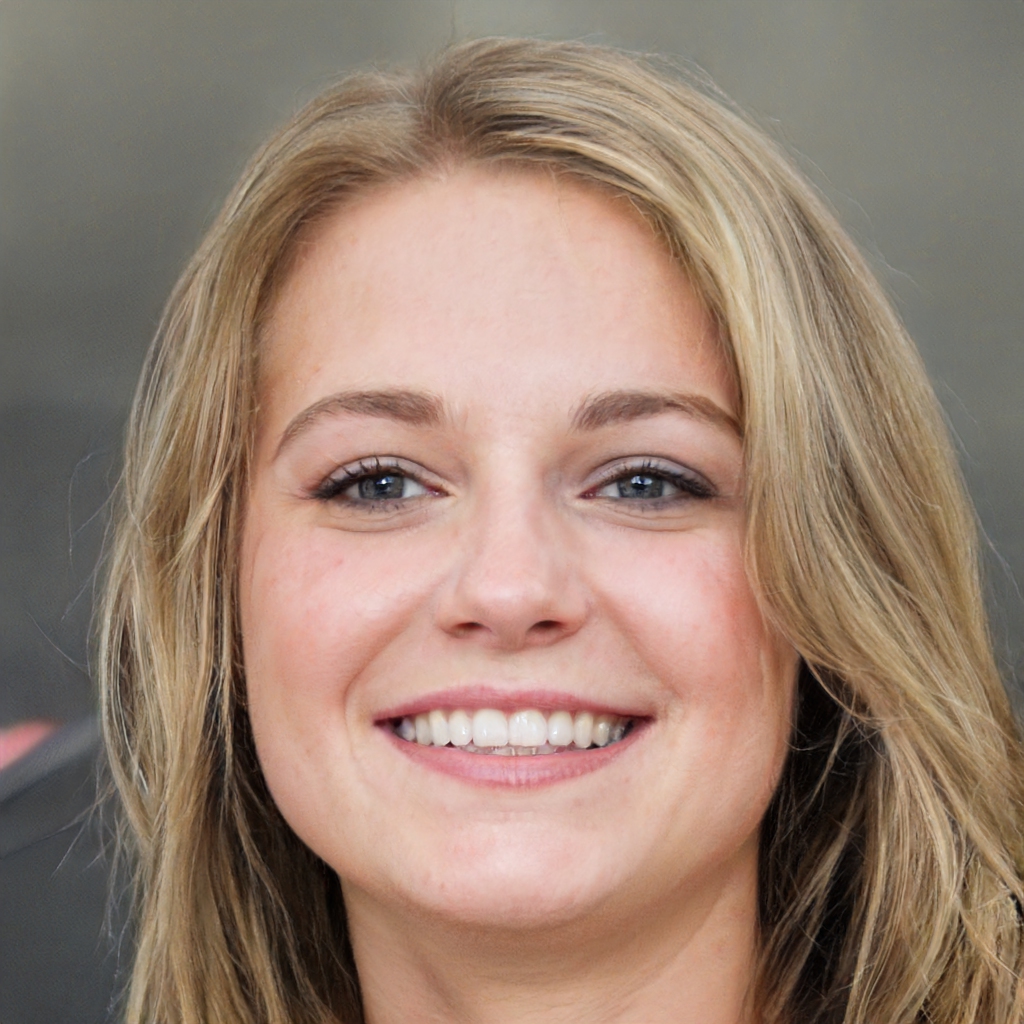 Susan is a professional writer. She has been a writer for eight years and has always been so fulfilled with her work! She desires to share helpful, reliable, and unbiased information and tips about tech and gadgets. She hopes to offer informative content that can answer users' questions and help them fix their problems.