Lenovo is one of the largest and most popular companies that manufactures computers, servers, tablets, smartphones, and even supercomputers. In January 2021, they were recognized as the largest personal computer vendor globally in terms of unit sales, surpassing other huge brands such as HP, Dell, and Apple.
If you purchased a Lenovo product with a microphone that is not working, this guide is for you.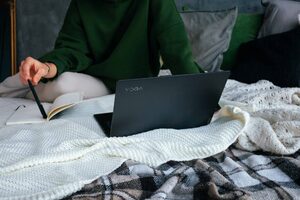 How Can You Fix A Lenovo Microphone That Is Not Working?
ThinkPad is probably the most popular laptop of Lenovo, which they acquired from IBM in 2005. It is widely used not only in the business sector, but also in education, government, and even in space by NASA.
As with all other laptops, Lenovo laptops have built-in microphones so you don't have to buy a separate device to make calls or record your voice. Follow the suggested solutions below to get your microphone working again.
Note: The steps below are for Windows 11.
Solution 1 – Enable the microphone and set as default
Microphones can be enabled and distabled on your computer as well as the other devices connected to it.
Click the Windows icon on the taskbar, type sound settings, and click on the first option that will appear.
The Sound settings window will appear. Scroll down a little bit and you will see the Input section. You should see the microphones connected to your computer. If you don't have any other connected microphones, you should only see one and that is the built-in microphone.
Click on the microphone and you will see the Properties window for that microphone. Click on Allow, that is, if the microphone is not yet allowed. You may also see the Don't allow button if it is already allowed.
After clicking Allow, another option will appear just below that will allow you either to set it as default for audio or default for communications. The difference between the two is that the former is for playing audio and the latter is for using the device via calls (either audio or video). Choose default for communications if you want to use your microphone on apps like Zoom, Messenger, Teams, or Skype.
You may also check out this video: How to enable microphone access in Windows 11
Solution 2 – Use the troubleshoot feature
You may also use the troubleshooting feature for the common issues.
Click the Windows icon on the taskbar, type sound settings, and click on the first option that will appear.
The Sound settings window will appear. Under the Advanced section, you will see Troubleshoot common sound problems. Click on Input devices since the microphone is an input device.
Upon clicking, this dialog window will appear.
The next window will be selecting the specific microphone you want to troubleshoot. All devices that are connected or registered to your computer will appear here. You have to select the built-in microphone then click on Next.
If the troubleshooter detects an issue, you will see a suggested fix. For example, in this screenshot, it suggests to change the selected audio device to default. You have the option to apply the suggested fix or to skip it if you think it is not the solution to your issue.
If you click on Apply this fix, it will fix the problem for you. Depending on the fix, the troubleshooter may suggest restarting your computer for the fix to take effect.
Click Next. The last window will show all the issues detected and their corresponding status if they are fixed or not.
In this case, there were four issues found and all of them are fixed. You may now try using your microphone again if the troubleshooter fixed your issue. If not, follow the previous suggestion of the troubleshooter to restart your PC and then try again.
Solution 3 – Update the drivers
Click the Windows icon on the taskbar, type sound settings, and click on the first option that will appear.
The Sound settings window will appear. Under the Input section, click on the built-in microphone to display more properties.
On the next window, click the Check for driver updates link on the upper right portion.
You will be redirected to the Windows Update page. Click on the Check for updates button.
If your PC has the latest Windows updates, you should see this image:
Else, it will display one or more updates you should install.
Solution 4 – Change the privacy settings
Click the Windows icon on the taskbar, type microphone privacy settings, and click on the first option that will appear.
On the Microphone Privacy settings page, you will see the Microphone access toggle button. You should turn this on so that applications will be able to use your microphone.
Once turned on, you have the option to enable microphone access for specific Windows apps.
For example, if you are using Cortana and tried to speak on the microphone and it does not respond, it may mean that your microphone is not enabled for Cortana. You have to manually enable it.
Aside from the Windows apps, you also have the option to turn off microphone access to desktop apps (third-party apps). However, you only have the option to turn it off or on altogether, unlike in Windows apps wherein you can configure it individually.
You may also check out this video: Allow Apps to Access Your Microphone Windows 11 [Tutorial]
Solution 5 – Contact Lenovo Support
Lenovo has support you can contact through their website.
If you are currently using the laptop you are having an issue with, you can click on Detect Product, else click on Browse Product.
If you clicked on Browse Product, click on Laptops.
Select the laptop series and subseries.
Upon selecting, you will be redirected to a page like in the following screenshot. Click Contact Us on the left.
Upon clicking Contact Us, the options on the right pane will change. You have different ways to get support such as via WhatsApp Messenger or participating in a forum and getting answers from experts.
Solution 6 – Have your laptop repaired
If all the suggested solutions above didn't fix the issue, maybe the microphone is defective and should be replaced or repaired. Bring your laptop to a legitimate tech support, not necessarily the tech support of Lenovo. However, if it is still under warranty, have your laptop checked by Lenovo. Just bring your proof of purchase like the official receipt.
Zoom settings
If your microphone is working on other apps but not on Zoom, most probably the settings are just not properly configured.
Upon joining a meeting, you may see this dialog unless you ticked the Automatically join audio by computer when joining a meeting before. You can do various things in this dialog but for now click the Join with Computer Audio button.
After that, your microphone might be on mute or not, depending on the settings configured by the host.
You will notice the small up arrow beside the microphone icon. Click on it to see more audio settings.
The upper portion allows you to select a microphone. You should see at least two items there: your built-in microphone and Same as System. Same as System just means whatever device that is selected on the system tray will also be the device that will be used on Zoom. If you have other microphones connected to your laptop, you may see more devices here.
Try speaking on your laptop and observe the microphone icon. If it receives some input, the icon will be filled with a green color depending on how loud the sound it receives.
Teams settings
When you join a Teams call, you should see first the following window that allows you to configure your audio and video settings.
Hover on the switch icon for the Custom Setup and you should see at least one device here that you can use when you are in the call. For now, click the Join now button.
Once inside, click on More (ellipsis icon) among the series of icons above. Click on Device Settings.
The Device Settings will appear on the right pane and you will see the settings for the audio devices, speaker, and microphone. If you do not have any microphone attached to your laptop, it will automatically use the built-in microphone.
Try speaking near your laptop and if your microphone works, the bar should fill up depending on the volume of your voice. You should be heard by the other participants in the call.
If your microphone is still not working after all these solutions, try restarting your laptop. Sometimes there are system glitches that are very difficult to troubleshoot but could be resolved just by restarting the system.
Read More: [Solved] Fifine Microphone Not Working? Here Are the Fixes!
References:
(2021). Gartner Says Worldwide PC Shipments Grew 10.7% in Fourth Quarter of 2020 and 4.8% for the Year. Gartner. https://www.gartner.com/en/newsroom/press-releases/2021-01-11-gartner-says-worldwide-pc-shipments-grew-10-point-7-percent-in-the-fourth-quarter-of-2020-and-4-point-8-percent-for-the-year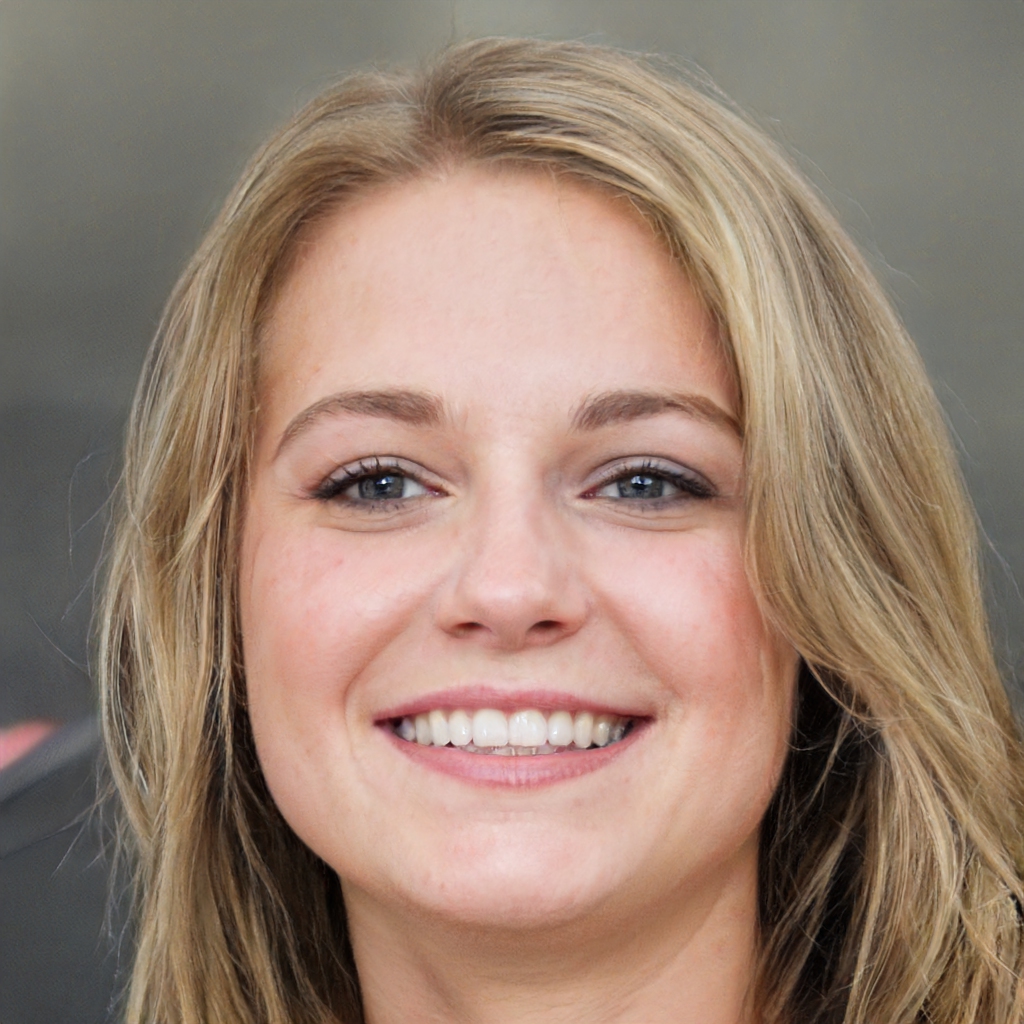 Susan is a professional writer. She has been a writer for eight years and has always been so fulfilled with her work! She desires to share helpful, reliable, and unbiased information and tips about tech and gadgets. She hopes to offer informative content that can answer users' questions and help them fix their problems.