Of all the highly innovative laptops on the market, Lenovo Yoga got your attention – you bought it and have been incredibly satisfied with its performance!
Yet one day, this laptop's touch screen that you mostly adore suddenly stops working and this problem keeps on disturbing you ever since.
How can you fix this?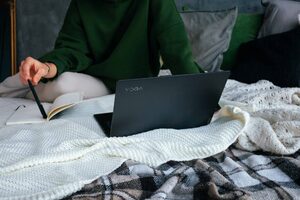 How To Fix Lenovo Yoga Touch Screen Not Working?
The cutting-edge touch screen of Lenovo Yoga is one of its assets that customers are lured to.
Who would not want a screen that you can just tap to manage applications? Who would not want a device that can be a laptop and a tablet at the same time? This certainly offers fantastic convenience that laptop owners would love to experience!
However, just like any other laptop, Lenovo Yoga is not exempted from mishaps that can trouble and stress you. And, one of these issues is its touch screen which may not work properly. This touch screen issue can usually be seen in Lenovo Yoga 520, Yoga 730, Yoga 910, and Yoga 260.
What simple solutions can you do by yourself to resolve this and make your laptop's screen function again as you wish?
1. Restart Your Lenovo Yoga Laptop
Since the touch screen is frozen, you can restart your laptop using the mouse/touchpad or keyboard.
Using the mouse or touchpad, click the START menu, POWER button, and then choose RESTART.
Using the keyboard, simply press the CONTROL, ALT, and DELETE keys at the same time. Once the screen turns blue, you will see options where you need to choose POWER and then select RESTART.
2. Force Reboot
If the keyboard and mouse/touchpad are also not functioning well with the touch screen, you can do a force reboot. Simply hold the POWER button for 30 seconds. Start off the device again and see if the screen is now working properly.
3. Run An SFC Scan
Go to the START menu and type "cmd". You need to run the command line after by clicking the RUN AS ADMINISTRATOR. Type "SFC/scannow" and wait until the scanning is finished.
Once done, reboot your Lenovo Yoga and any corrupted files shall be cut out after the process.
4. Update All Drivers And Windows
In updating the drivers and Windows of your Lenovo Yoga laptop, you have the choice of whether you want it done automatically or you prefer doing it manually.
Go to the SEARCH panel and type SYSTEM UPDATE. You will then see the latest updates that are recommended for specific applications. You can go to the Lenovo support website for the latest driver packages that you can install on your laptop.
If you want more detailed instructions on how the updating goes, watch the video at this link:
You can also use an application called Lenovo Vantage for updating your Lenovo Yoga. This is an all-in-one application for updating drivers, running diagnostics, and a lot more.
5. Fix The HID Touch Screen Driver
The HID Touch Screen Driver is one of the reasons why you may experience glitches with your Lenovo Yoga touch screen. You can disable and re-enable this driver to fix the touch screen issue.
Go to the SMART menu and select DEVICE MANAGER. Click on HUMAN INTERFACE DEVICES and expand it. Look for HID-COMPLIANT DEVICE, right-click on it, and select DISABLE.
Reboot first your Lenovo Yoga and then follow the same steps again to ENABLE the device.
6. Run The Windows Troubleshooter
You can also run the built-in troubleshooter to fix the problem of your Lenovo Yoga screen, particularly those running Windows 10.
Go to SETTINGS and select UPDATE AND SECURITY. Click on TROUBLESHOOTING, and then run the HARDWARE and DEVICE TROUBLESHOOTER. Reboot your laptop after and check if the screen is now functioning again.
7. Enable the Safe Mode
In enabling your Lenovo Yoga in SAFE MODE, you should first press WINDOWS KEY + R to view the RUN command box. In the common box, type "msconfig" then OK.
Once the SYSTEM CONFIGURATION window opened, select BOOT. Under the BOOT OPTIONS, select SAFE BOOT, then NETWORK. Press OK after and wait to enable the SAFE MODE.
Causes For Lenovo Yoga Touch Screen Problem
You might be thinking about why your Lenovo Yoga is having a problem with its touch screen. You believe you did nothing wrong while using your laptop, but suddenly it malfunctioned.
Check the list below to find out the cause of your Lenovo Yoga touch screen problem.
The drivers and Windows are not out-of-date.
The HID Touch Screen Driver needs to be optimized.
The Touch Screen Driver file is corrupted.
There are viruses and malware.
Some of the software is conflicting or not compatible with the laptop.
The touch screen needs to be synced with the operating system.
The Registry Keys are corrupted.
What Are The Other Related Problems From This Issue?
The other related problems from this issue may be hardware damage or maintenance concerns.
If after trying all the suggested steps, the problem with the touch screen of your Lenovo Yoga is still not resolved, the problem might not be the driver or the operating system anymore.
Instead, there can be a hardware issue where the touch screen itself is the damaged one. Perhaps, too much pressure was applied to the screen or the laptop might have fallen, causing the defect. In this case, you should bring your device to a service center so that a professional technician can check it properly.
You can also check the EDP cable which you can see at the back of your laptop. This cable is the connector of the display to the motherboard. You should open the back cover of your laptop to check this.
The maintenance of your laptop can also be an affecting factor why the touch screen is not working properly. If the screen is not appropriately cleaned on a regular basis and there are some stains, it will not function properly as this dirt can prohibit a smooth command between your finger and the screen.
Does It Cover Under Warranty If It Cannot Be Fixed?
If you cannot fix the Lenovo Yoga Screen by yourself anymore, it can be covered under the warranty provided that the damage is not a Customer Induced Damage (CID), you availed Accidental Damage Protection (ADP), and you are availing within the years of the guarantee.
If you encounter any defect with your laptop, the first solution that you will think of is its warranty. This is an assurance for customers that they are purchasing good-quality devices that are free from any defects in materials and workmanship. Thus, if problems are experienced, the company will not let them down under the warranty period.
Lenovo is offering the Standard Limited Warranty for one to three years for all its devices. For the Lenovo Yoga, it is covered with a one-year warranty since it is a consumer laptop. Thus, if you cannot fix its defective screen and it is still under the warranty period, you can bring it to the service center for a free repair.
However, you should also bear in mind that the defect in the touch screen of your Lenovo Yoga should not be caused by your irresponsible handling. You can check the website of Lenovo to see the included situation under the Customer Induced Damage (CID).
If the damage to your Lenovo Yoga is caused by accidents that you surely did not anticipate, the repair will no longer be without charge under the Standard Limited Warranty, right? So, what is your option in this situation?
If you have availed the Accidental Damage Protection (ADP) for your Lenovo Yoga, then any damage to its touch screen caused by accidents like spilling of water, falling, or an electrical surge that breaks its LCD will be covered! So, if you want an extra guarantee for your Lenovo Yoga because you know you are a little clumsy, this protection is highly recommended!
How To Prevent This Problem To Happen Again?
To prevent this touch screen problem from happening again, you must always update your Lenovo Yoga's driver and Windows. Likewise, handle it properly and do regular maintenance.
To ensure that you will have a smooth experience with the touch screen of your Lenovo Yoga, you simply need to be a responsible owner who will attend to the needs of your laptop.
First, make sure that the driver and Windows are always updated. If these are not up-to-date, issues may arise not only in the touch screen of your device but with its other functions too. Regularly check if there are available updates and download them right away if you can.
Likewise, do not just consider the system of your device, but rather its outer features too.
Just be careful in using the touch screen as it is extra sensitive. Don't be too harsh when tapping the display and your fingers should be always clean. Do regular wiping using a clean dry cloth with only slight pressure. If you need to remove stains or dirt, use only a specialized cleaning liquid for the touch screen.
References:
Lenovo. (2022). Lenovo Yoga. https://www.lenovo.com/us/en/yoga/?orgRef=https%253A%252F%252Fwww.google.com%252F
Spector, Lincoln. (2015 April 13). How to clean a touchscreen: All you need is a simple cleaner and a special cloth. https://www.pcworld.com/article/432520/how-to-clean-a-touchscreen-all-you-need-is-a-simple-cleaner-and-a-special-cloth.html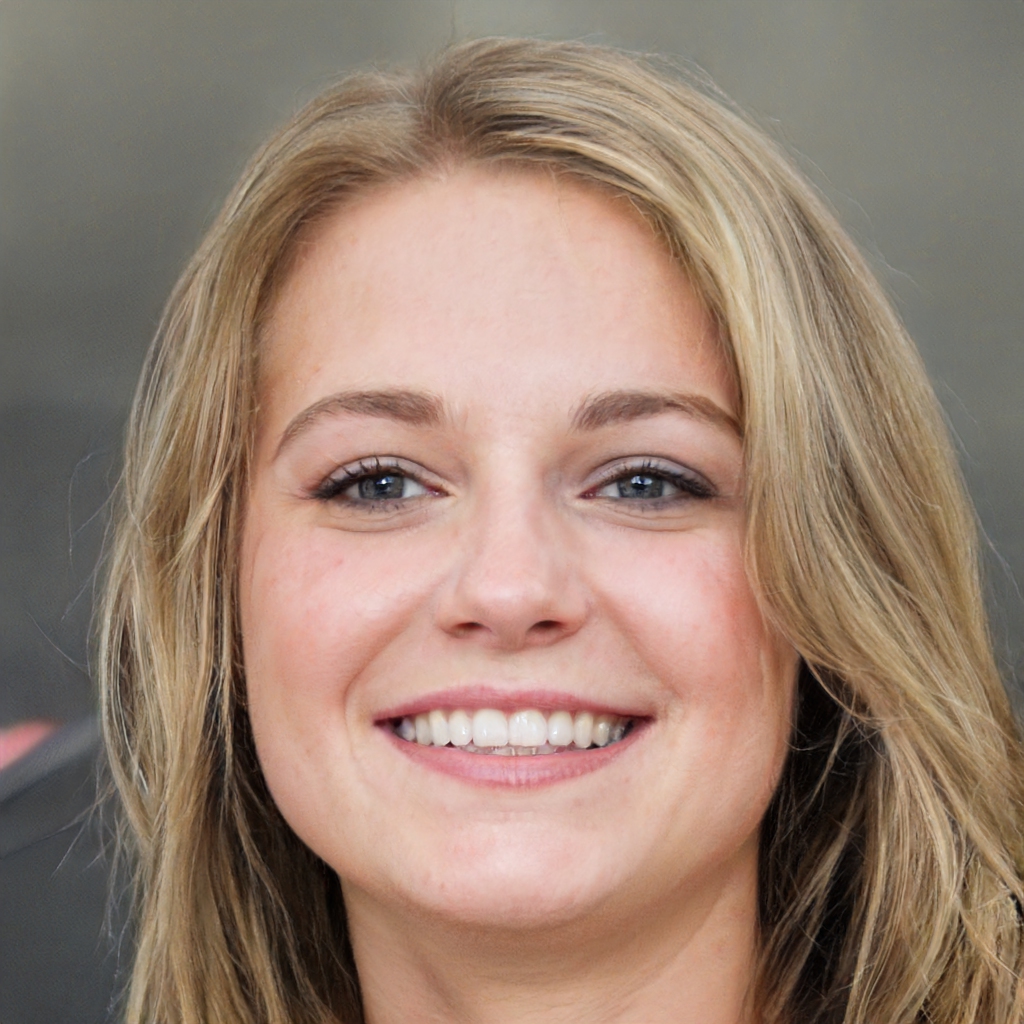 Susan is a professional writer. She has been a writer for eight years and has always been so fulfilled with her work! She desires to share helpful, reliable, and unbiased information and tips about tech and gadgets. She hopes to offer informative content that can answer users' questions and help them fix their problems.