Having to go wireless with your PC peripherals is definitely an option that comes with a price. Not only that it eliminates the problems of cluttering wires but it also gives convenience at most. Despite the benefits, wireless peripherals have their own fair share of issues. The most common one is connectivity.
With that in mind, if you have a Microsoft mouse Bluetooth not working, then fret not. In this article, we list down a few things you can do to make your Microsoft mouse Bluetooth work again.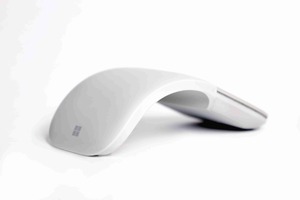 How to fix Microsoft mouse Bluetooth not working
Common issues when it comes to wireless mice are usually relatively easy to fix. Depending on the issue, a simple replacement of batteries would usually do the trick but sometimes the issue at hand is more complex than what we assumed.
Replace the battery
Replacing the battery would usually fix all sorts of problems with your Microsoft Bluetooth mouse. This includes problems such as inconsistent connectivity, jumping mouse cursor, mouse not working, and more.
Depending on the model, replacing the battery of your wireless mouse should be generally similar in all cases. That's to open the battery cover compartment, take out the old batteries, put in fresh batteries, and then put back the cover. Once done, turn the mouse ON and check if that fixes the problem for you.
Unplug and replug the receiver
Some Bluetooth Microsoft mouse comes with their own dedicated Bluetooth receiver. Mouses that come with their own receiver are intended for systems that don't come in with built-in support for wireless connections such as Bluetooth.
Try unplugging and then plugging back the receiver. Once done, make sure to power off your mouse and then wait for 10 seconds before you power it on again. Make sure that you've already placed fresh batteries to eliminate the battery issue. After performing all of the mentioned steps, check and see if your mouse works again.
If your Microsoft Bluetooth mouse is still not working after doing the first two fix solutions we mentioned above, then it's best to consider that the problem at hand is more complex. Fret now, we will still guide you in every solution we indicated in this article. For more complex ones, it's best to call in a professional technician to fix the mouse for you.
Reinstall the driver
Sometimes, the issue with the Bluetooth mouse can be found within the system itself. Before hardware such as a mouse can communicate or be used on a system, a connection between the mouse and the system must be established.
That is done by the means of drivers. Drivers are software translators that enable the mouse to communicate with your computer. Doing so then translates to the action or movement of the mouse cursor as you mouse your mouse physically.
Therefore, if there's a problem with the driver such as being outdated or affected by some changes you made on your computer, your mouse won't work.
In this case, to reinstall the Microsoft mouse Bluetooth driver;
Go to Device Manager
Open the Bluetooth section.
Locate the Bluetooth driver of your mouse.
Right-click on it and click on Properties.
Proceed to the Driver tab.
Click on Uninstall Device.
Unplug the receiver of your mouse if it comes with one.
Restart your PC.
Plug the receiver back in and let your PC handle the installation of the driver. If you have an installer, use it to install the driver before plugging the receiver back in.
For those that don't come with a receiver, perform a Bluetooth pairing once more to connect your Microsoft Bluetooth mouse.
Once done, that should fix any form of problem with your Microsoft Bluetooth mouse. Just make sure that you know the driver's name of your Microsoft mouse otherwise, be careful when performing this step. You might end up deleting a driver that's used by different hardware connected to your PC.
Configure the settings
In some cases, your Microsoft Bluetooth mouse might be suffering from constant disconnection and reconnection. To fix this problem, all you have to do is change a few settings found within the Bluetooth driver of your mouse.
Go to Device Manager.
Expand the Bluetooth section and search for your mouse driver.
Right-click on it and click on Properties.
Proceed to the Power Management tab.
Make sure that the option to allow the computer to turn off this device to save power is disabled or unchecked.
Once unchecked, click OK.
This fix should suffice if you are suffering from constant disconnection but in some cases, it doesn't fix everything. But mostly, in terms of connectivity. For example, may still experience disconnection issues when your PC goes to sleep, hibernate, or shut's itself off to save power.
If that's the case, then you need to perform another system configuration specifically for all Bluetooth devices. Do note that performing this step will affect the status of all Bluetooth connected to your PC. Most specifically, their ability to enter a low-powered state.
Click on the Windows icon and in the search input field, type in 'services'.
On the list of results, click 'Services'.
A window that lists down system services will show up. In this window, search for 'Bluetooth Support Service.
Right-click on it and click on Properties.
Change the startup type from Manual to Automatic.
Click 'Apply' and then click OK.
For the changes you made on this system service to take effect, you must restart your PC. After the restart, check and test if that resolves your problem with your wireless mouse.
Furthermore, this should also help every user who is suffering from the same issue running on Windows 10 or 11.
Wi-Fi and Bluetooth signal interference
A Bluetooth mouse is also a wireless mouse that uses radio frequency to transfer data from the mouse itself to your PC. But did you know that our wireless mobile signals including internet data signals and Wi-Fi signals are radio frequencies as well? Yes! And with that in mind, your Microsoft Bluetooth mouse might be suffering from signal interference and has no physical or software problems at all.
To verify if this is the problem for you, all you have to do is grab an extension USB cable and use that to move the mouse receiver closer to the mouse. If that eliminates your stuttering or jittering mouse icon problem, then your problem is signal interference.
For a mouse that does not come with a dedicated receiver, move your mouse as close as possible to your Bluetooth transmitter.
To fix this problem, all you have to do is move the receiver as close as possible to your mouse. There are other DIY ways to handle this kind of problem but it may cause you more than what's necessary for the same result.
Faulty hardware
There are many factors to check and consider if your Microsoft Bluetooth mouse is not working. If you have a fairly brand-new one and it's not working for no obvious reason and you've done all the fixes we mentioned above, then it's faulty hardware.
At the same time, the same thing can be said for those that have been used for years and suddenly not working. Either the hardware became faulty or a specific component has become broken due to wear and tear.
For cases like this, it's best to use every option you have in your arsenal. If the mouse is still within its warranty period, then it's best to bring it back to the store where you bought it and claim a warranty for it. Depending on how long it has been with you, the store will either issue you a replacement or take your mouse and have it serviced.
If your Microsoft Bluetooth mouse is already out of its warranty period, then you have two options. The first is to have it serviced by a professional technician for electronics. The second is to consider the cost of the first option and simply buy a brand-new one.
Most Common Hardware Failure for Mouse
Did you know that the most common hardware failure that most mouse goes through is the failure of their switches? Despite the life rating of millions of clicks, you will surely come to a point where something odd just started to occur.
Odd behaviors are the indicator that the switches of the mouse are starting to fail. These behaviors include…
Double clicking when you only press the mouse button once,
Unable to scroll or nothing happens when you press the wheel button despite the scroll wheel rotating and clicking,
And losing the clicky feedback of the mouse buttons.
Depending on the value you put on your mouse, you can either replace them yourself through disassembly of the mouse. Have a professional technician do it for you or just buy a new one.
Read More: [Solved] Onn Wireless Mouse Not Working (Here's the Fixes!)
Sources:
Daniel is a professional writer who specializes in technology. He's a nerd for tech but a gamer at heart. He's been writing articles for over a decade and has written various articles covering PC Components, Video Games, gadgets, Featured Technology, and many more. His neighbours call him "The IT Guy" who fixes their router and computer problems for a piece of cookie and milk.