Innovation and technology greatly contributes to the specs and prices of various devices today. The more advanced a laptop is, the more expensive it can be.
And, Dell is a recognized brand that is known for its quality and modern laptops that come with expensive prices. How expensive can it be?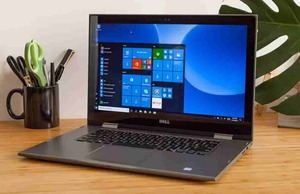 How Expensive Dell Laptop Compared to Other Brands?
Dell's premium laptop is highly expensive compared to other brands.
Dell is a highly innovative laptop brand that offers an extensive product line. It has budget-friendly devices that are perfect for students and daily use. It also offers premium laptops that are the best in the market – suited for gamers, professionals, and businesses.
With great quality devices come high prices, of course! And, Dell is known to be an expensive brand, especially when it comes to its premium laptops.
Dell can also set a higher price for its laptops as it is one of the few brands that offer customization for its devices. For instance, you can customize your Dell laptop's keyboard and operating system.
Below is a table comparing the prices of Dell laptops to other brands:
| | | | | |
| --- | --- | --- | --- | --- |
|   | Dell | Lenovo | Mac | Asus |
| Business Laptop | Dell Precision 7550 * $2,561 | Lenovo ThinkPad X1 Carbon (Gen 9) * $1,899.99 | MacBook Pro (13-inch, M1) * $1,268 | Asus ExpertBook B9450 * $1,699.99 |
| Gaming Laptop | Dell Alienware M15 R4 * $2,749   Dell XPS 17 * $3,299.99 | Lenovo Legian 5 Pro * $2,588.88 | MacBook Pro (2019) 16-inch i7 processor * $2,399 | Asus ROG Zephyrus G14 * $1,175 |
| Budget / Daily Laptop | Dell Inspiron 14 5000 2-in-1 * $549.99 | Lenovo IdeaPad Flex 5 14 * $600   Lenovo Chromebook Duet * $299.99 | MacBook Air M1 * $899 | Asus VivoBook 17 M712 * $550 |
| Student Laptop | Dell XPS 13 * $1,199.97 | Lenovo IdeaPad Duet Chromebook * $299.99 | MacBook Pro 13 inch * $1,299 | Asus Chromebook Flip (Touch) * $429.99 |
Why is Dell Laptop More Expensive Than HP?
The Dell laptop, specifically the gaming one, is more expensive than HP because it has better processor, graphics, display, storage, and longer battery life.  
Both Dell and HP are famous laptop brand leaders in the market – they are actually direct competitors. They are continuously innovating and manufacturing quality devices to meet and even exceed the expectations of their customers.
Though they may have almost similar features in some of their laptops, their prices are quite different – Dell can be more expensive than HP; though, this is not applicable to all of their devices.
More HP laptops cost more, yet, when it comes to high-end ones, Dell laptops are definitely a better pick that comes with an expensive price! Basically, Dell is great for business, professional, and gaming use while HP is suited for everyday use.
The most famous gaming laptop of Dell is the Alienware while for HP, is its Omen model. Alienware is more expensive than Omen as it also offers more optimum performance and innovative features.
Let us compare the features of Dell Alienware and HP Omen to elaborate why the first device is more expensive than the latter.
Dell Alienware M15 R3 is a top of line gaming laptop that has the AMD Ryzen R9 5900HX 4.8GHz mobile processor. It can even sustain the latest 11th generation mobile processor of Intel.
On the other hand, HP Omen 15 has lesser capabilities as it can only accommodate an Intel 10th gen mobile processor. It has limited performance compared to Dell Alienware as it can only go up to AMD Ryzen 7 5800H that has
Dell Alienware also has better graphic cards than HP Omen. Dell Alienware can accommodate an Nvidia RTX 3080 while HP Omen can only sustain an Nvidia RTX 3070.
With better graphics, you can also expect Dell Alienware to have a better display than HP Omen. Alienware has various display options such as 165 Hz FHD, 240 Hz QHD, and 360 Hz QHD. NVIDIA G-SYNC is also available for Alienware 240 Hz and 360 Hz which is best for high-speed games needing smooth display and operations.
These display features of Alienware are not offered in Omen. It only has 144 Hz FHD and 165 Hz QHD for its display options; likewise, it does not accommodate the NVIDIA G-SYNC technology.
Dell Alienware has bigger storage compared to HP Omen as well. Alienware M15 R5 can be expanded up to 2048GB while Omen 15 can only go up to 1024GB.
As for battery life, Omen is not as long lasting compared to Alienware. Alienware M15 R3 has an 86 Wh (240 Watt adaptor) battery while Omen 15 only has 70.9 Wh (200 Watt adaptor).
Why Are Dell Latitude Laptops So Expensive?
Dell Latitude laptops are so expensive because of their usage, physical features, portability, durability, and advanced features.
It was in 1997 when Dell Latitude was first introduced in the market. This model has four series – 3000, 5000, 7000, and 9000.
The 3000 series is the most affordable among the four which is perfect for young customers who are looking for a quality, yet budget friendly 2-in-1laptop. The 5000 series is more costly than the 3000, offering a 2-in-1device too that comes with the latest processor.
The 7000 and 9000 series are the most expensive because of their advanced features that can provide a more comfortable experience to its users. The 9000 series was just recently released last 2020 as a more business-friendly device for all your business' needs.
The 3000 series cost around $650 to $900 while the 5000 series cost from $750 to $1,300. Meanwhile, the 7000 series cost from $1,000 to $1,700 while the 9000 series is from $1,800 to $2,200.
In general, Dell Latitude laptops are so expensive because of the following reasons:
Dell Latitude is specifically designed to accommodate the needs of businesses. It is included in the professional-focused devices of the brand like XPS and G Series.
Latitude is a business-oriented laptop that has innovative features to keep up with today's market demands. It is highly flexible that can be in the forms of traditional laptops, convertible laptops, and even the 2-in-1 laptops. This type of flexibility is essential as businesses are usually using their devices to serve multiple purposes.
It is not the traditional consumer laptop that is offering simple capabilities for daily surfing and data entry.
Latitude is carefully designed to effectively meet the complex computing requirements in the business industry. It is ensured to have high performance, durability, and convenience through modern technology – making it highly expensive!
When looking for a laptop, you will certainly look for something that has a sleek, appealing design.
Latitude is commonly black or grey in color which only sets it a little different compared to other laptop models of Dell. Nonetheless, it has the professional look that will not fail you in any business meeting. It is simple yet classy!
The screen of Latitude is also the conventional one when it comes to size – 3:4 (taller and squarer). As for the recent Latitude 9510, its 15-inch display has a resolution of 1,920 x 1,080, a maximum of 400 nits of brightness, and an Infinity Edge screen – making this model a great contender in the market!
Latitude has lots of ports as well which is highly convenient for users who are usually connecting various devices to their laptops. For instance, the Latitude 7420 has two added oval USB-C ports, a USB port for Type A connector, and a slot for security locking cable.
Dell Latitude is also known for its portability which is a high consideration for business people.
Professionals usually need to travel with their laptops for business purposes. They may need to meet clients in various locations where they need their devices for presentations. Likewise, they may need to bring their work at home or anywhere they are going if urgent and important reports need to be accomplished.
The Latitude 9510 is actually a game changer as for Dell; it is the smallest and lightest 15-inch commercial laptop with a 0.67 inch thickness. It usually weighs from 3.2 pounds or 3.3 pounds.
Dell Latitude is expensive as it is a compact, lightweight, and travel-friendly laptop that cannot easily get damaged!
One of the most evident reasons why Dell Latitude is costing more compared with other Dell laptops and even other brands is its durability.
It is built using sturdy plastic materials that cannot easily get damaged. Interestingly, some of its models are tested using a couple of military criterions where its robustness is proven by bringing it on different vehicles to see if it can endure vibrations and collisions.
As a professional laptop, Dell Latitude has modern features that charge a lot of money during the research and development phase. These advanced attributes set it apart from other laptops which are highly beneficial for any enterprise.
First, it is equipped with strict security features that include fingerprint readers and biometrics.
It also has SafeShutter which enables the users to control the opening and closing of webcam shutter based on their preference.
Latitude also features Dell Optimizer which enables the device to adapt its performance based on the important applications that are running; likewise, manage the battery performance as per the user's work arrangement.
It also has a ComfortView Plus where the health of the user's eyes is a priority. Through this feature, the emissions of blue light are decreased to avoid too much stress to the eyes.
Resources:
Brant, T. (2021, June 22). Dell Latitude 7420. PCMag Asia. https://sea.pcmag.com/laptops/44408/dell-latitude-7420
George, A. (2021, July 20). Dell vs. HP: Which laptop brand is best for your needs? Digital Trends. https://www.digitaltrends.com/computing/dell-vs-hp/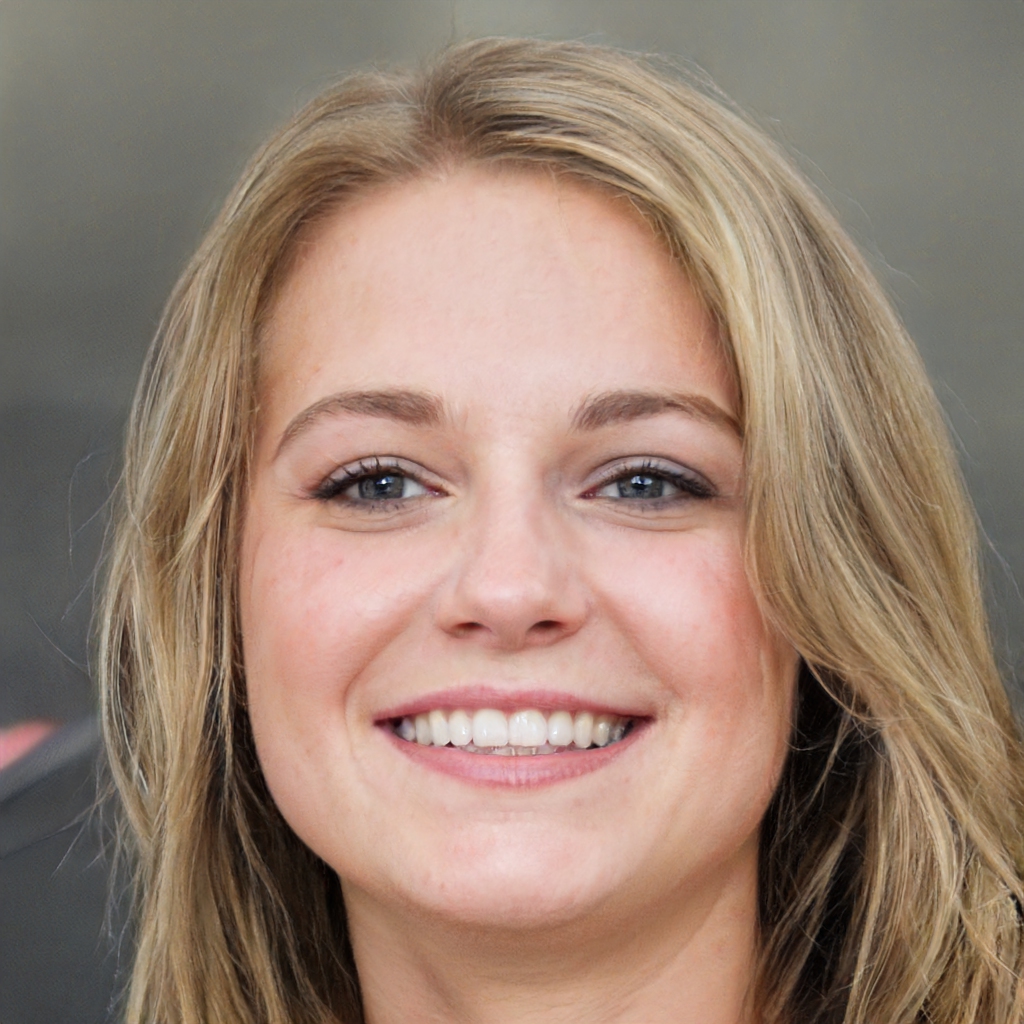 Susan is a professional writer. She has been a writer for eight years and has always been so fulfilled with her work! She desires to share helpful, reliable, and unbiased information and tips about tech and gadgets. She hopes to offer informative content that can answer users' questions and help them fix their problems.