If you are looking for the best of the best when it comes to televisions, the most recommended are OLED TVs. They are claimed to be the king in their league because of their perfect features.
But, many are hesitant because they cost a bomb! So, why are OLED TVs so expensive?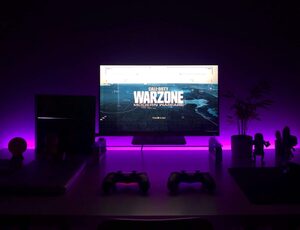 Reasons Why OLED TVs Are So Expensive
OLED TVs are so expensive because they are a recent innovation, have high-end quality, and producing them is more complicated than typical televisions.
In today's modern time, it is not surprising to see the quick advancement of technological devices around us. It seems like in just a blink of an eye, a more cutting-edge machine is being offered right in front of you!
You can prove this on the latest televisions in the market – getting way better with performance, designs, features, and durability. From the first black and white box TVs to colored TVs, HD TVs, flat-screen TVs, to android and smart TVs today, you can clearly see the marvelous works of technological companies.
At present, the talk of the town is the extraordinary OLED TVs which will surely catch your attention with their impressive pictures and contemporary thin designs. They are also a hot-button because of their price – some believe that they are way too costly!
So, why are OLED TVs high-priced?
Recent Innovation
The first reason why OLED TVs cost too much is that they are a fresh product in the market. They are new products, thus, their supply is still limited but the demand can be high! And, we know the drill when it comes to the Law of Supply and Demand in economics, right?
As a new offering, OLED TV's first crafting definitely demanded massive resources when it comes to research and development. The companies that build and sell this device need to get returns for their unquestionable efforts and money, of course, for the most advanced television so far!
As a recent innovation, OLED TVs are being developed continuously so they shall meet the advancing and changing demands of the market. With improvements, companies are shelling out money, which then pushes the retail prices upwards.
High-End Quality
When a product is expensive, you are expecting that it is of premium quality, right? And as a pretty expensive television, you will undoubtedly assume that OLED TVs offer top-grade features that will fascinate your eyes as you watch your favorite movie on them!
OLED stands for Organic Light-Emitting Diode which is presently claimed to be one of the best tools in creating the highest quality pictures on any screen. OLED utilizes various organic compounds like a combination of carbon and other elements to create specific colors on the screen.
With the premium quality of OLED panels, you will not be deserted if you are hunting for televisions with perfect picture quality – richer, more intense, and more transcendent accuracy of colors. According to various reviews, OLED TVs are way better than LED TVs and even better than 4K LED TVs!
Another amazing quality of OLED screens is their flexibility that you can even roll them! This premium feature of OLED makes it perfect for curved televisions.
Complicated To Build
Another factor why OLED TVs are expensive is the process of their manufacturing. Compared to the typical LCD panels, OLED panels are more complicated to build – meaning, it will take more time and effort which is equivalent to more expenses too.
It is a tricky job to perfect an OLED panel as it has a different structure than an LCD. Unlike LCD TVs that have 2 layers for color and backlight for the panel, OLED has only one layer.
The assembly of this one layer demands highly effective quality control as the future restoring procedures are highly complicated or unlikely, given that there is no backlight needed. The process is very crucial as an OLED panel is built by individually printing pixels onto it.
With the intricate production, even the most prominent tech monsters are not able to create their own OLED displays.
In fact, there is only one producer of OLED panels for TV – the LG Display! Sony is one of the companies that have an exclusive agreement with LG when it comes to using LG OLED panels into its televisions. Hisense, Philips, and Panasonic are also additional brands that rely on LG for their OLED panels.
OLED TVs Brand Comparison
With the continuous advancement of technology, companies are aggressively competing to stay up-to-date, not being left behind the current trends in the market. 
Since the birth of the OLED TV, lots of television brands recognized the positive responses of the customers to the special features of this type of television. Hence, they design, build and offer their own models of OLED TVs in the market, giving the customers a tough time in choosing which to buy.
The most famous tech giants in the television industry that offer OLED TVs are LG, Sony, and Vizio. Among these brands, which delivers the best OLED TV so far?
Below is a simple table comparing the specifications and prices of the best and recommended OLED TVs of these three companies.
BRANDS
SPECIFICATIONS
PRICES
LG LG CX OLED  
Resolution: 4K (2160p)
Smart Capable: Yes
Voice Assistant Built-In: Amazon Alexa, Google Assistant
HDR formats: HDR10, Dolby Vision, HLG
HDMI version: HDMI 2.1
Refresh Rate: 120 Hz
Sizes: 48" 55" 65" and 77"  
48" – $1,399.99
55" – $1,424.99
65" – $1,999.99 77" – $2,999.99
Sony Sony Bravia XR A80J OLED
Resolution: 4K (2160p)
Smart Capable: Yes
Voice Assistant Built-In: Amazon Alexa, Google Assistant
HDR formats: HDR10, Dolby Vision, HLG
HDMI version: HDMI 2.1
Refresh Rate: 120 Hz
Sizes: 55" 65" and 77"  
55" – $1,399.99
65" – $1,799.99
77" – $2,999.99
Vizio Vizio 4K OLED TV
Resolution: 4K (2160p)
Smart Capable: Yes
Voice Assistant Built-In: None
HDR formats: HDR10, HDR10+, Dolby Vision, HLG
HDMI version: HDMI 2.1
Refresh Rate: 120 Hz
Sizes: 55" and 65"  
55" – $999.99 65" – $1,499.99
What Are the Most Expensive OLED TVs?
The most expensive OLED TVs are the LG models – LG C1 83″, LG WX 65″, LG Signature ZX 77″, and LG Signature OLED R 65″.
OLED TVs have turned into a favorite pick among home theater enthusiasts and the reason is practically easy to understand – there are no perfect substitutes that will provide the same quality pictures that they offer! And, these aficionados care less about the money they will shell out in exchange for premium OLED TVs.
Basically, the bigger the OLED TV, the more expensive it is. On top of their size, their manufacturing is crucial which adds up to their prices.
Since LG is currently the only manufacturer of OLED panels, it offers the most expensive OLED TVs such as listed below:
LG C1 83 inch Class 4K Smart OLED TV w/AI ThinQ® – $4,999.99
LG WX 65 inch Class Wallpaper 4K Smart OLED TV w/ AI ThinQ® – $4,999.99
LG SIGNATURE ZX 77 inch Class 8K Smart OLED TV w/AI ThinQ® – $19,999.99
LG SIGNATURE OLED R 65" Class Rollable 4K Smart TV w/ AI ThinQ® – $100,000.00
Are OLED TVs Worth Buying?
Yes. OLED TVs are worth buying because they have an absolute contrast ratio, perfect deep blacks, are thinner, have the widest angles for viewing, are quickly responding, and are energy-efficient.
It is given that OLED TVs are way pricey compared to other television models. Yet, this detail about the price should not affect your thinking of getting one, rather consider the features that you are looking for to meet your most desired watching or gaming experience!
Even if OLED TVs are expensive, they are definitely worth buying!
Why? First off, they have an absolute contrast ratio which shall give you highly accurate colors with astonishing deep blacks. The distinctive self-illuminating pixels of their screens are the major reason behind the high-quality, sharp pictures!
Additionally, thinner televisions are highly preferred nowadays because of their convenience. And since OLED TVs do not require a detached backlight, they can only be as thin as 2.5mm to 3mm.
They are just super-thin making them lightweight and a space-saver! They are definitely a perfect steal, right?
Another rationale why you will not regret buying OLED TVs is because of their wider angle than other televisions.
With wider angles, you can conveniently watch even when you are not exactly in front of your TV. Because of the perfect colors and brightness of OLED TVs, you can still get the same best picture quality no matter where you are in your room. 
As you operate your television, you certainly want it to respond as quickly as possible. Waiting due to lagging or delay in your screen is not an option, especially if you are a gamer!
Well, another basis of why OLED TVs are worth buying is their response time. Be worry-free as OLED TVs are built with incomparable swift response time than other competing televisions. As a gamer, you will surely relish the quick pixel response time of 0.2ms of OLED TVs than the common 3.5ms pixel response time of LCD and QLED screens.
Lastly, OLED TVs are a great investment because they are energy-efficient. Having no backlight, you can say that they require less current compared to the traditional LED TVs with backlights.
Yet, you should also note that this saving of electricity depends on the scene that you are viewing. To achieve a lower power consumption, it is recommended to always keep your OLED TVs' brightness level at a minimum.
OLED TVs Alternatives
Unquestionably, OLED TVs are one of the top premium televisions with their stimulating, sharp colors and dynamic features that are quite hard to exceed. Yet, with their extravagant cost, you opt to just look for alternatives that will both suit your budget and your preferences.
There is actually no need for you to fret about finding the perfect substitute as there are numerous premium televisions that are not as costly but are still great for entertainment purposes.
Below are some of the perfect alternatives for OLED TVs.
Resources:
Morrison, G. (2019, November 13). What is OLED? CNET. https://www.cnet.com/tech/home-entertainment/what-is-oled-and-what-can-it-do-for-your-tv/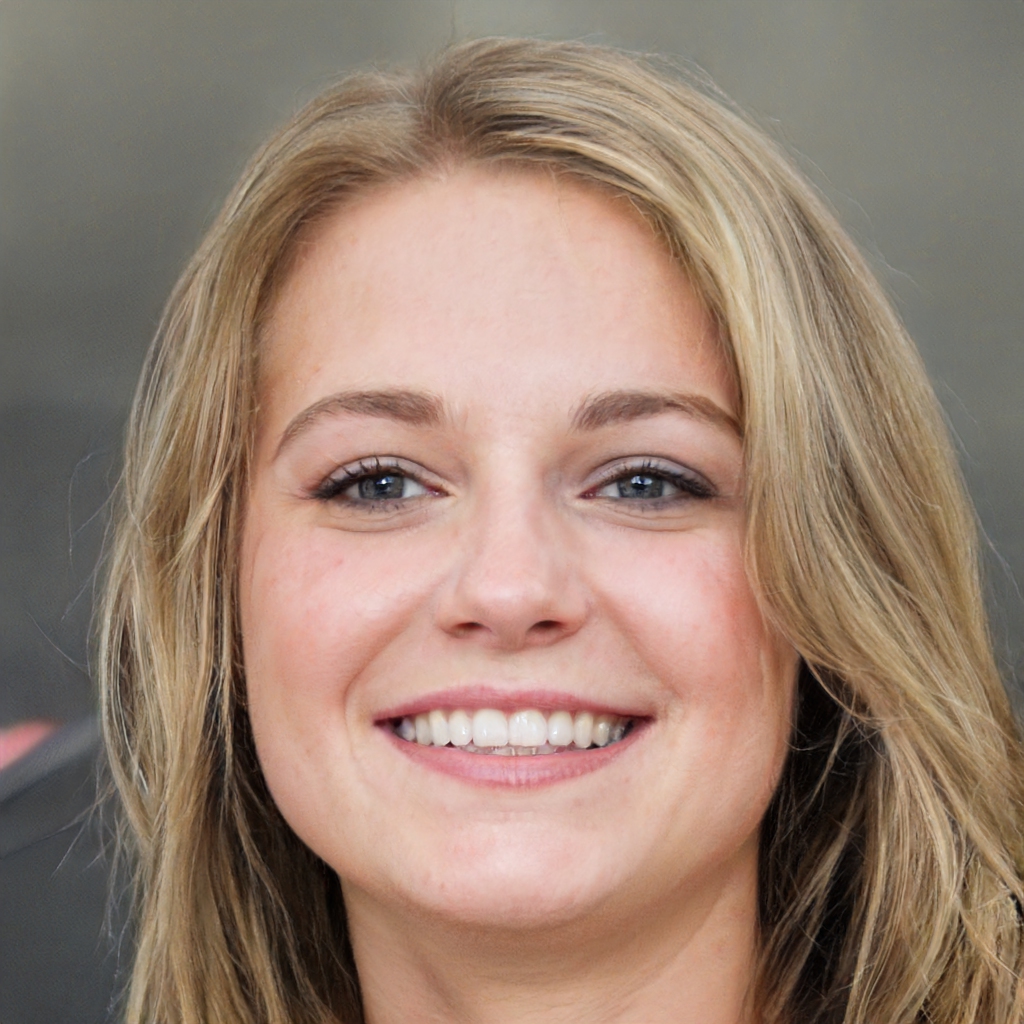 Susan is a professional writer. She has been a writer for eight years and has always been so fulfilled with her work! She desires to share helpful, reliable, and unbiased information and tips about tech and gadgets. She hopes to offer informative content that can answer users' questions and help them fix their problems.