HP is no stranger to manufacturing laptops since they've been in the game for quite some time now. However, the feedback of users in regards to laptops from HP are quite mixed and the majority of them are negative feedback.
Has HP done something about this issue? Have they been paying attention to the feedback of users and improving the reliability of their laptops?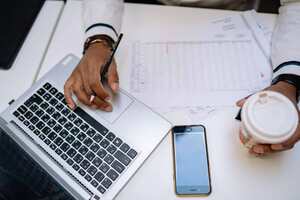 Are HP Laptops Reliable?
Yes, HP laptops are reliable. As of 2021, some of HP's latest models of laptops have noticeable improvements and the brand is slowly redeeming itself from years of negative feedback from users in the last eight years or so.
Despite receiving some pretty harsh feedback from users, it does show that HP is listening to every feedback that users have on their laptops. Recently, specifically from 2020 to 2021, HP has been manufacturing quality and reliable laptops.
Although users still experience some hiccups with their new HP laptop models, it's quite normal to encounter those and this doesn't automatically make HP the worst brand for providing laptops.
For instance, HP was able to address the poor hardware quality of their laptops (e.g. hinges snapping in half, the laptop shell getting easily scratched, poor cooling systems, etc.). HP models that have been manufactured in recent years have improved specs and hardware materials.
This is especially true for HP's pricey models such as business-class laptops and gaming laptops. We'll be making an example out of HP's ZBook Create G7 which is a multimedia laptop that is capable of handling multiple applications at the same time.
The ZBook Create G7 sports an Intel Core i9-10885H processor, an Nvidia GeForce GTX 2070 Max-Q GPU, 32GB RAM, 2TB storage, and a 4k touchscreen display of 15.6 inches. While this may be too pricey for some users, you'll get your money's worth with this laptop model due to its reliability.
So why do we say this particular model is reliable? Well, as previously mentioned, the HP ZBook Create G7 boasts high specs, meaning, it guarantees fast performance. Moreover, the hardware components of the laptop model itself are high quality.
This laptop model has passed all 29 tests conducted by the U.S. Department of Defense, in short, this laptop can pretty much endure most physical accidents such as drops, shock, vibration, extreme temperatures, and altitude. Moreover, the ZBook Create G7 utilizes Corning Gorilla Glass 6 to protect its display.
In addition, this laptop model's security is top-notch. It makes use of a fingerprint scanner and IR cameras for facial recognition through Windows Hello. Users have the freedom to choose which form of security they wish to use for their laptop which is pretty convenient and reliable. This way, not just anyone can access the content of this laptop.
Just imagine, this is only one of HP's latest laptop models and there are several others that either has the same quality or exceed it. You can refer to some of HP's best reliable laptops here.
How Reliable Are HP Laptops?
HP laptops are reliable to the point that some users are slowly returning to the brand and buying their new laptop models due to the improvements that they've seen from the brand. Some users also post their reviews on forums and vouch for their new HP laptop models being reliable laptops (that can be improved a bit).
Not only are HP laptops reliable but also HP's customer support has improved as well. Several users claim that the customer of HP is competent enough to be compared to other well-known laptop brands that have excellent customer support.
However, our main focus is how reliable HP's laptops are so we'll be going back to this point. As we've previously mentioned, the laptops manufactured by HP from the year 2020 to 2021 are laptops that have amazing specs and hardware durability.
So what does this mean for users? They're guaranteed reliability due to these factors that HP has improved over the years. We've researched other factors that HP has improved over the years:
The specs meet the demands of most work requirements (be it for gaming, multimedia use, or business use)
The plastic quality of their laptops are a lot more durable now.
The hinges on their laptops don't snap off as easily as it did before.
The overall build of HP's recent laptop models are a lot more robust.
The after-sales service of HP is a lot more available now and the cost is reasonable.
HP improved the cooling systems of their recent laptop models to keep CPUs cool as it's being used, especially for work that demands a lot from the laptop.
HP is incorporating hardware components that draw less power, therefore, it doesn't generate heat too much and keeps the laptop cool even in prolonged use.
Despite these improvements made by HP, the brand is still left with factors to improve on. Such factors would include other laptop models that come in expensive price points but still use outdated processors and the responsiveness and precision of touch pads.
HP Laptops Reliability Factors
Design, passing environmental condition tests, wear, manufacturing defects, and overstress are HP laptop reliability factors.
The factors aforementioned are usually applicable to not just laptops but any kind of product for that matter. If an HP laptop were to fail all the factors we've mentioned then that would deem the laptop as unreliable.
Design
The first factor that we'll be talking about is design. The design of an HP laptop refers to how all the hardware components of the laptop are put together. The design of an HP laptop would affect its usability and ease of use, so if an HP laptop has poor design then it would be susceptible to multiple hardware errors.
It's known to a lot of people that HP has laptop models that are prone to breakage, the reason behind this would be poor design. There are factors that directly contribute to an HP laptop's poor design: not having knowledge behind the components and materials used for the laptop and using improper materials due to cutting down costs.
It's unclear whether HP purposely uses poor materials and components for some of their laptop models to cut down costs, however, there's a high possibility that this may be true.
Environmental Condition Tests
Most often than not, HP makes it a practice to test their laptops under environmental condition tests. However, this may not be applied to older laptop models so it's unknown how much damage they can take before they malfunction from environmental damages.
If HP laptops aren't tested through various environmental condition tests then said laptops would be susceptible to breakage and malfunctions when exposed to such conditions. For instance, when there's (extreme) temperature changes, will the laptop survive or not? Will it heat up and fry its hardware components or is it designed to withstand those?
This is why it's important for HP laptops to undergo tests since this would determine whether the laptop would still be reliable even if it's been exposed to various environmental conditions.
Wear
Wear refers to the ageing of the materials and components to the laptop itself. The majority of the time, failure occurs once the materials and components of an HP laptop start to age.
The process of wear in HP laptops aren't slow and they usually occur in a short amount of time (e.g. after one year of use). This is based on multiple HP laptop reviews both by professionals and normal users.
Manufacturing Defects
When laptops are produced in batches, there's a chance that some of those laptops have manufacturing defects. HP is no stranger to this and luckily their warranties cover this type of issue. Users won't usually encounter any problems once they consult HP's customer support and report their laptop that has a manufacturing defect.
Overstress
Overstress of a laptop refers to failures that are caused by materials reaching their limit. For HP laptops one of the most common overstresses would have to be the hinges snapping off.
Sometimes this is caused by mishandling on the users end, on the other hand, there are some users that report their hinges snap off even though they take good care of their laptops. Old HP laptops don't have a great record when it comes to overstress so that means that most old models from HP aren't reliable.
What Do Users Say About Reliability?
Users have mixed reviews about the reliability of HP laptops. Some users say that HP has improved their laptops lately while there are others that claim that HP makes the least reliable laptops.
If you've been around forums in the laptop community, you'll notice that HP has been grilled for years. They've received back to back negative feedback from users all over the world. Luckily, during the years 2020 and 2021, they've managed to manufacture some pretty decent laptops that users vouch for in terms of reliability.
The laptops that users favor are the HP Elite Dragonfly G2, HP Envy 13 (2021), HP Envy x360 13 (2020), and HP Spectre x360 14. These have received multiple praises from users, while not perfect laptop models, they can still be considered as reliable laptops.
We've found one review from a user who claimed that they've been in the industry of repairing laptops (to be specific, this individual has been repairing laptops for more than 20 years already), and said review is geared towards the negative side in regards to reliability.
This user stated that HP is a brand that manufactures the least reliable laptops. The user continues to state that one of the most common problems of an HP laptop would be its motherboard since it's prone to failures.
Having motherboards replaced is expensive and not worth the money since it's going to be replaced with the exact same failure-prone motherboard.
So that sums up what users have to say about HP laptops. It's pretty mixed, but still, the majority of users still have a negative view on HP (despite the improvements that HP made in the previous year and this year).
What Are The Most Reliable HP Laptop Models?
HP Elite Dragonfly G2, HP Envy 13 (2021), HP Envy x360 13 (2020), and HP Spectre x360 14 are the most reliable HP laptop models.
From 2020-2021, the laptops we've mentioned are some of the best HP laptops out there and if you would take a look at the reviews people have on this laptop, you'll stumble upon 4-star ratings, 4.5-star ratings, and sometimes even 5-star ratings!
Although these laptops may have high ratings, there are a few downsides to each model. Refer to the list below to see some of the laptop's pros and cons:
HP Elite Dragonfly G2
Pros:
Timeless design
Keyboard is comfortable to type on
The screen is excellent
The battery life is superb
Cons:
The USB-C port is only on one side
Expensive
HP Envy 13 (2021)
Pros:
This model has superb performance
The battery life is long
The design is sleek and compact
The screen display is bright
Cons:
No IR camera
This model is a bit thicker and heavier compared to competitor laptops that offer the same kind of laptop
No Thunderbolt 3 port
HP Envy x360 13 (2020)
Pros:
This model charges quickly
The battery life is superb
The speakers have great output, especially when it's on max volume
Cons:
The pen that comes with the laptop has limited pressure and tilt recognition
The hinges on this model feel weak
No 4k display
HP Spectre x360 14
Pros:
Timeless design
Keyboard is comfortable to type on
Display options (OLED and FHD) are pleasant on the eyes
Superb battery life
Cons:
Too big to function as a tablet
Expensive
Resources:
https://www.digitaltrends.com/computing/best-laptop-brands/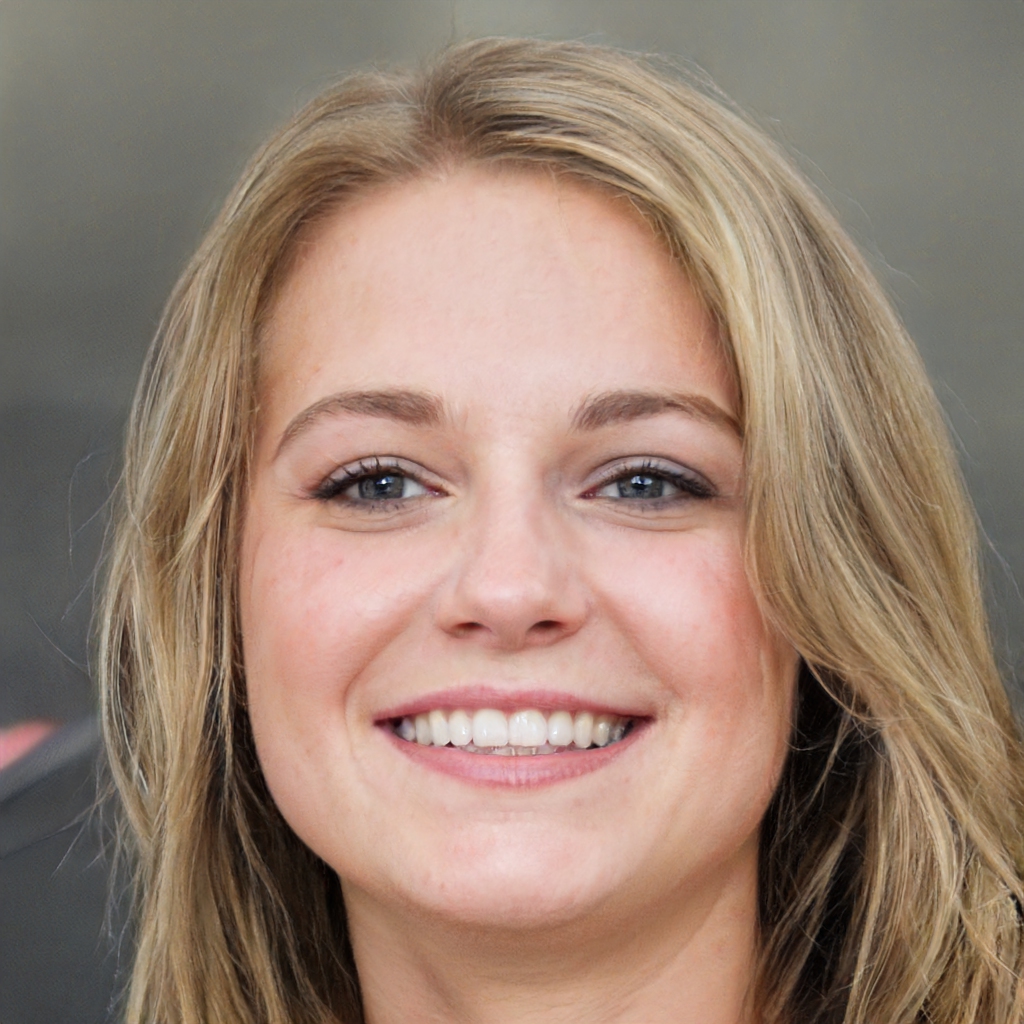 Susan is a professional writer. She has been a writer for eight years and has always been so fulfilled with her work! She desires to share helpful, reliable, and unbiased information and tips about tech and gadgets. She hopes to offer informative content that can answer users' questions and help them fix their problems.