If you are in search of a flat-screen television that will suit your not so-deep-pocket, the perfect match for you is the Skyworth TV! It is highly affordable, yet with good quality worthy of your money.
However, Skyworth TV has problems too that you should know before purchasing one.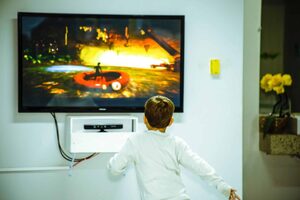 List Of Common Problems With Skyworth TV
If you are considering a Skyworth TV, you are certainly wanting to learn more about the brand's typical problems that you may experience.
Listed below are some of these issues that are encountered by the brand's customers.
Totally dead with no power
One of the usual dilemmas of a Skyworth TV is its sudden breakdown with no power at all. A power supply failure is a general reason for this.
You may try restarting your TV a couple of times and wait for any response. If did not work, you can contact the brand's customer service center to know the potential problem and how to fix it.
Black screen
If after turning on your Skyworth TV, all you can see is a black screen, there might be a damaged cable or some connections are just loose. Unplugging the power of your unit and then plugging it again can be a simple solution if there is no major defect; if not, you better call the customer service center to get more reliable guidance.
Not turning on but the power light is blinking
The flashing power light will surely give you a worry as it is not supposed to be that way if your Skyworth TV is fine. To troubleshoot this, you may try unplugging the power supply, then wait for a couple of minutes before plugging it again.
This should fix the issue if it is just a minor one; otherwise, you may need to bring your unit to the service center. The blinking is usually indicating that the self-diagnostic system has found some issues that need to be attended to immediately.
No pictures on the screen but with sound
The typical reason why your Skyworth TV has sound but with no picture is a defective backlight. It is better to get a technician to check if there is a need for replacements of parts on the backlight inverter board.
Turns off by itself
If your Skyworth TV suddenly loses its power, there might be some issue with its cooling system. This problem can cause the automatic shutting down because of overheating. A proper check-up by a technician is needed for this concern.
Specific input is not working
Some input may not work in your Skyworth TV which can just have a simple issue that can be fixed by unplugging the power of the unit and signal source. After waiting for a couple of minutes, try plugging back the signal source to the unit as well as the unit's power.
Cannot tune in digital channels
You may encounter a hard time reaching a channel on your Skyworth TV which can be caused by various reasons. First, be sure to check that your tuner system is not set in the analogue mode. It should be set to "DVBT" mode instead before trying to scan for channels again.
If you got an older model of Skyworth TV, the digital tuner may not be compatible with it. Instead, you may need to have an external converter box to receive digital channels.
If after trying all these, the problem is not resolved, you should call the brand's customer service for further assistance.
With picture but no sound
Watching without sound is not pleasant, thus, you may get frustrated if your Skyworth TV gives you this experience. You may check the wires to make sure that there is a proper connection; likewise, see if you might accidentally lock the mute button.
Tuned on but no picture and no sound
Your Skyworth TV may experience this issue if its signal type is not appropriately set or if the current channel you are viewing is blank or with no signal. Your TV might also be connected to an input with an unconnected device. If none of these resolved the problem, then you better bring your unit to the service center.
Read More: 8 Most-Common Problems With Haier TV (With Solution)
Skyworth TV Pros And Cons
If you are still torn about whether to buy a Skyworth TV or not, knowing its advantages and disadvantages is very helpful in making the final decision.
No television is perfect, and so a Skyworth TV is not perceived to be exclusively impeccable. Yet, some of its drawbacks can still be compensated with its perks. You just need to do a deep evaluation of its pros and cons to see if as a whole, the brand's unit can still meet your set standards.
Pros
Innovative
Skyworth has a humble beginning – starting from a local site in Shenzhen, it has now successfully become a notable technological brand across the globe!
The secret ingredient? Its persistent fearlessness when it comes to breaking the norms, thinking unconventionally towards an astonishing breakthrough. It has always been cultivating the "Be Innovative, Be Bold" spirit in its every operation.
Skyworth is actually the pioneer of big-screen AIoT (Artificial Intelligence-enabled Internet of Things) which commenced the unfolding of China's television industry. It developed the first flicker-free TV, the first OLED TV and 4K TV, up to the current 8K TVs mass production which all show how strikingly innovative Skyworth is!
Currently, the brand is focusing on the research and development of 5G+8K technology to elevate its devices to the next level. It is aggressively looking forward to successfully meeting and even exceeding the expectations of the market when it comes to televisions' evolution.
Highly-Affordable
If you are looking for a television brand that is a steal, look no further as one of the edges of Skyworth is its affordable price.
Compared to other technological giants, it is offering devices with almost the same specifications, yet will not cause you to break a bank!
You can buy a 32″ LED Smart TV with Google Assistant and an Android TV with HDMI for $299 while its 70″ version is $956 only! What a bargain, indeed!
Wide Product Range
Without a doubt, you will surely find an exemplary piece for you among all the televisions of Skyworth. The brand has a comprehensive range of televisions that can accommodate your budget and preferred specifications.
Currently, it has 6 series: W-series, S-series, Q-series, G-series, Android TV, and Smart TV. They can be LED, OLED, or MiniLED with a resolution of either 4K or 8K.
If you are specifically looking for a size, Skyworth also offers different measurements – choose from its 32″ up to 88″ televisions!
Great Features
Skyworth may not be as famous as other leading television brands so you may be surprised to know that it secured a spot in the top five TV manufacturers and the top three distributors of Android TV worldwide!
These recognitions are made possible because of the brand's extensive specifications that cater to the diverse needs of the market. Prior to establishing its own television brand, Skyworth is an OEM (original equipment manufacturer) supplying parts to other television brands.
Skyworth TVs are known to offer various smart features like Alexa, Google Assistant, and built-in smart display. They have built-in speakers, loads of ports, and intuitive remote control too.
The brand is remarkably appreciated as well for its high-quality picture. As per some customer reviews, Skyworth TV is recommended if you want a full HD experience for a budget-friendly option.
It also offers a wide reach of channels; through its built-in antenna, you can get roughly 50 TV channels or even more. The brand also has a Skyworth Binge Android TV box which is certified by Google. Thus, you can reach different services and applications that need Google certification with a Skyworth TV.
Cons
Poor Quality
Not all televisions of Skyworth are of premium quality. There was numerous feedback regarding the brand's shortcomings, but mostly for the models with low specifications.
These unfavorable reviews can be widely accepted since you are just getting what you have paid for. With a lower model of Skyworth TV, you can anticipate that the picture quality or resolution may not be as good as those high-end ones.
These cheaper models can lack features like some applications or ports that you prefer. The sound can be not as good as you expected and the Smart TV experience may not be quite as fulfilling as well.
Slow Response Rate
Another drawback of Skyworth TVs is their slow response at times. You may experience having a delayed action to your TV that may frustrate you.
This can be highly discouraging if you are getting a Skyworth TV for gaming purposes. Likewise, if it will be used commonly for important functions such as business presentations.
How Long Should A Skyworth TV Last?
A Skyworth TV should last between 4 to 10 years depending on its usage, maintenance, price, and model.
Skyworth is a Chinese company that started designing and building different electronic products in 1988. It is actually a renowned leader in the television industry in its home country.
Yet, knowing that it is from China, some might raise eyebrows and become hesitant when it comes to picking the brand. It is sad to say that there is a negative perception regarding the quality of imported products from the country which is then linked to their highly affordable prices.
All these can make you question the lifespan of a Skyworth TV. Can it last just the same as other prominent brands in the market?
Well, shoo your worries away as Skyworth TVs are proven to be durable enough to last long based on their anticipated service time. In fact, it is an OEM or original equipment manufacturer that develops various components to be sold to other businesses to rectify their products! This can only prove that even the tech giants give their full trust in Skyworth's products.
The expected lifespan of Skyworth TVs is from 4 years up to 10 years. However, it is important to note that these periods of service can only be obtained with proper usage and maintenance.
No matter how premium your Skyworth TV is, if you are not using it with care, then you should not expect it to reach its expected lifespan. Your careful handling and keeping are essential in extending the life of your TV.
Additionally, you can consider the price of Skyworth TVs if you are looking for a longer investment.
Basically, the expensive high-end television series of the brand have an extended life compared to the cheap ones. The more costly a TV is, you cannot doubt its quality which is the most important to lengthen the life of your Skyworth TV.
Talking about the length of durability, Skyworth TVs are distinct from one another based on their models too.
The average lifespan of the brand's LCD TVs and LED TVs is from 5 to 7 years. As for OLED TVs, they have a longer average life expectancy which is around 6 to 8 years.
Is It Worth Repairing A Skyworth TV?
A Skyworth TV is worth repairing if it is cost-effective compared to buying a new unit.
Any device like the television has the possibility to confront unexpected damages that are beyond your control. Perhaps, your playing child abruptly threw his or her bulky toy directly to your TV, shattering its screen. Or, your TV just turned off suddenly while you are streaming or watching movies, and on no account turn back its power again.
As you confront defects on your Skyworth TV, the first thing that you may ask yourself is – is it worth repairing?
Well, the very answer to this question depends on the damage. If the damage is too complex, taking a big ton out of your pocket that can even get you a new unit, then do not try to fix it.
Skyworth is a highly affordable television brand so for some crucial issues like a damaged screen, it is better to just buy a spanking new one, of course! Otherwise, if the cost of repair is not much, it is worth it to repair your Skyworth TV.
On average, the cost of repair of a Skyworth TV is around $60 to $350.
The expenses on repairs depend on the type of TV you have. For instance, HD TVs are more expensive to fix than LCD and LED units of the brand. 
The rates also vary based on the parts that need fixing. Usually, the motherboard, power supply, and cooling system are more costly than other components.
You can also consider the warranty of your Skyworth TV for repairs. The company is offering a two-year warranty for parts and labor from the date of the unit's purchase. Take advantage of this if the defect of your television is related to its components or workmanship while you are using it properly.
Skyworth TV Alternatives
If after knowing everything about Skyworth TV you are still unsure if it is the perfect item for you, you can compare it with other brands.
Let us use the Skyworth 43 inches Smart Full HD LED TV as a comparison for finding the best alternatives for the brand.
Hisense 43A6G 43-Inch 4K Ultra HD Android Smart TV with Alexa Compatibility
SAMSUNG 43-Inch Class Crystal UHD AU8000 Series – 4K UHD HDR Smart TV with Alexa Built-in
TCL 43-inch Class 4-Series 4K UHD HDR Smart Android TV
Sony X80J 43 Inch TV: 4K Ultra HD LED Smart Google TV with Dolby Vision HDR and Alexa Compatibility
LG 80 Series 43" Alexa Built-in, 4K UHD Smart TV
Resources:
Morrison, G. (2012, February 23). How long do TVs last? (Morrison's Mailbag). CNET. https://www.cnet.com/tech/home-entertainment/how-long-do-tvs-last-morrisons-mailbag/
Skyworth. (2020). About Us. https://www.skyworth.net/global/about-us.html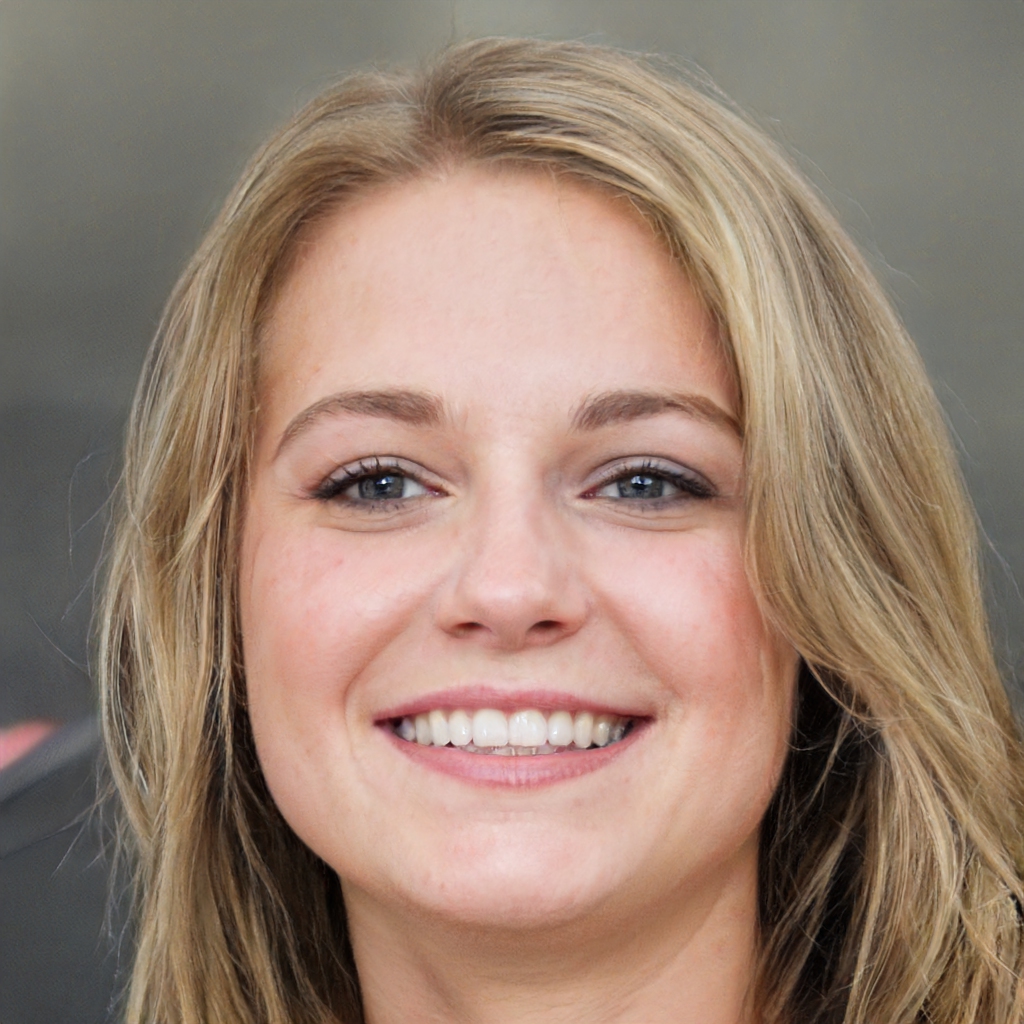 Susan is a professional writer. She has been a writer for eight years and has always been so fulfilled with her work! She desires to share helpful, reliable, and unbiased information and tips about tech and gadgets. She hopes to offer informative content that can answer users' questions and help them fix their problems.