When you hear about Haier, it will definitely ring a bell since it is a famous brand of electronic devices. However, some are not fully aware that Haier also offers highly up-to-date televisions that are pocket-friendly.
Haier TVs have lots of advantages for sure, but what about their usual issues?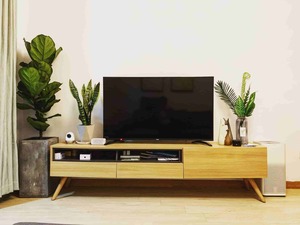 List of Common Problems with Haier TV
It is not surprising for technological devices to have some glitches, and so, electronic devices like televisions are not excused for experiencing some flaws as you use them.
Below is the list of the most common problems of Haier TV that are encountered by their owners.
Not turning on
If your Haier TV is not turning on, it might give you great distress as the problem can be a major one that needs lots of repairs, and of course, money.
The circuit breaker and power breaker of your TV should be checked to see if they are working fine for this issue.
- There can be simple causes of this problem too such as the plug or remote control defects.
Automatically turns off
You are in the middle of watching your favorite series, too engrossed with what is happening, then suddenly, your Haier TV just turned off! Isn't this the most annoying situation?
There can be a couple of reasons why the power of your TV suddenly shuts down. One is that your cooling system might be defective, causing overheating which then leads to the unexpected turning off.
The red light is on but the TV is not turning on
A red light in your Haier TV simply means that it has a signal. If it is not turning on but with this red light, one possible cause is the disconnected signal cable.
If after checking the cable and doing some troubleshooting your TV is still not working, there might be some hardware problems. Probably, there is a failure in the mainboard, IR sensor, or even both.
Keypad not working properly
A malfunctioning keypad is a total headache, more so if you are always typing and searching on your Haier TV.
There are two possible reasons for this – child lock and keypad defects. For the child lock, you simply need to unlock it to your device setting. If the keypad is still not working after this, it is recommended to call the service hotline of Haier and book an appointment to check your TV.
No pictures on the screen but with sound
There are different explanations why there are no pictures on your Haier TV as you plugged it in.
Since one of the most common issues of the brand is backlighting, a burned backlight will cause this no-picture problem. Likewise, the inverter which powers the backlight can be the one that is damaged. The lamp of the TV might have burned out too, causing no display.
The only solution for this is the replacement of the defective parts which shall be done by a technician. 
The screen goes black with no picture but blue light
A scenario of a black screen with only blue light might be telling you that the power supply or backlight inverter board is the problem in your Haier TV.
If simple troubleshooting will not work, you might need to bring your TV to the service center to replace the possible damaged parts causing the screen defects. There might be blown fuses, damages on the circuit boards or capacitors, or even slack wires.
Snow picture and noise
You might be experiencing this with a weak signal – the snow or somewhat grainy picture and unclear sound. You simply need to check the signal wire or use a signal amplifier if needed.
However, if the problem persists, you need to call customer service to ask for assistance as a bigger problem might have occurred in your Haier TV.
Lines on the screen
A small line on your TV screen can be a great distraction to your watching. And, this issue typically happens on Haier TV due to both simple and major reasons.
For the manageable ones, the reception of your device might just be disturbed by the interference of other appliances. Additionally, if the source of signal of your TV is not stable, these lines are likely to appear too.
For the major reasons that need professional help, your Haier TV might develop lines on its screen if the LVDS wire is loose or if either the panel or LVDS wire is damaged.
Haier TV Pros And Cons
Before purchasing a new television, it is suggested to research first the pros and cons of the specific product you are eyeing to get. This shall help you in finding the best device for you and set your expectations for it realistically.
If you are greatly considering getting a Haier TV, below are the pros and cons that you need to know about it in general.
Pros
Affordable
If you are on a tight fund yet seek to own an innovative and quality television, Haier is a great choice for you!
This is one of the edges of Haier compared with other famous brands, making it recognized by the price-conscious market. It is known for offering highly affordable devices that will definitely suit anyone's budget.
Wide Product Range
Whether you are a game enthusiast or a Netflix aficionado, you can never go wrong with Haier TV.
You can choose from the extensive variety of televisions based on your preference. Haier offers digital TV, smart TV, smart android TV, HD smart TV, FHD smart TV, and android AI TV in numerous sizes.
Innovative
As one of the leading brands in the electronic industry, you can expect continuous innovation to Haier TVs. The company ensures to offer advanced devices that are highly competent and comparable to other brands.
For instance, the newly released Haier UHD Smart AI TV has a 4K Ultra HD 70 inches screen with a resolution of 3840 X 2160. It is an android AI TV with an ultra-slim design. This model features an AI Voice Control and IoT Hub allowing you to connect household appliances to your TV.
Use-Friendly To Operate
Another great thing that the users really like about Haier TVs is their simple operation. You can easily locate what you are looking for without all the hassles of using confusing manuals.
Cons
Quality
Although Haier is one of the big electronic brands worldwide, this does not guarantee a perfect overall quality for all of its televisions.
There are some reviews sharing experiences about the poor quality of the screen; not giving them an HD experience despite having an HD screen. There are also complaints about the poor sound quality.
These issues can be usually noticed in the cheaper models. Hence, it is important that you really check the specific Haier TV that you want to make sure it will meet your expectations.
Warranty
Haier TVs have a 24-month warranty upon purchase which can provide you great comfort and reassurance.
However, there have been various reports about some unsuccessful claims of the guarantee. Some are saying that the defects on their televisions were not approved of the warranty even if the defects just suddenly occurred without their fault.
Customer Service
Great customer service is a very essential factor for the success of any business. This is highly important for customers as they want immediate accommodation with their concerns regarding the products they bought.
However, Haier has received some negative feedback regarding ineffective customer service. Claims stated that some representatives of the company were not very accommodating and efficient in their works.
How Long Should A Haier TV last?
A Haier TV lasts between seven to ten years based on its usage, its display setting, and its environment.
With the vast range of television brands and models that you can pick from, it is quite a challenge to decide which among them will be excellent for the needs of your family.
Then, you suddenly see Haier TVs looking exquisitely sleek and contemporary, yet, priced affordably! This makes you question the durability of the brand, whether it will last long or not since it is more budget-friendly compared to other brands.
Well, great news as Haier TVs can last just the same as other brands! They have a similar life span which is between seven to ten years.
However, it is important to take note that this lifespan may vary depending on your usage, the display setting, and the type of environment your television has.
If you are a heavy user, running your TV all the time, you can expect a shorter life of up to seven years. If you are just an occasional user, then your Haier TV can last up to ten years or even more!
The display setting of your device is another influence on its lifespan. If you are setting the brightness of your Haier TV at a maximum always, its back lights will burn out or deteriorate quicker than expected.
You should be mindful of this as the backlights are the common parts to get damaged immediately in a TV. Thus, proper usage means setting only the right brightness for your Haier TV as recommended by the company.
Lastly, the environment where you place your television is a relevant factor in extending its life. Putting your TV away from the windows is recommended to avoid it getting wet during rainy days or being too exposed to sunlight in sunny weather.
Your Haier TV also needs enough ventilation to prevent overheating. You should provide ample space for it – the recommended is two inches behind and 4 inches on its sides. You can also use cooling fans to improve air circulation if it is settled in a small and hot place.
Is It Worth Repairing A Haier TV?
A Haier TV is worth repairing if the repair cost is lower than purchasing a new one; the expenses depend on the parts that need to be replaced.
Haier TVs come in various series with different thicknesses, sizes, and specifications. They are priced differently as well based on these features.
If you have a Haier TV but accidentally gets damaged or suddenly just stopped working, the first thing that might cross your mind is the cost of its repair. You certainly want to bring it to the service center and be able to save it, especially if it does not yet reach the expected lifespan in your household.
But, is a Haier TV worth repairing?
The answer to this question varies depending on various factors. Among these, the common consideration is the cost – if the expense is costly enough to buy a new Haier TV, then most probably, just get a new one.
On average, the price of repairs on televisions starts from $60 up to $300 for simple issues and replacements of cheap parts only. The most expensive repair cost is for the screen costing $200 to $400 for basic ones and as much as $1000 for the 4K HD screen!
Obviously, you will hesitate to have your TV repaired if the damaged parts are the most expensive like the screen. Normally, the cost of the replacement and service of a cracked screen for a 40 inch LED flat-screen TV of any brand is $380 – can absolutely buy you a brand new television already!
For the case of Haier TV, the most common part that needs replacement is the backlight. Backlight repair and replacement would cost between $100 to $125.
Some of the not-so-pocket-friendly TV parts are the motherboard, power supply, cooling system, input board, and control board costing from $100 to $400.
If your Haier TV needs a repair, you need to evaluate first whether it is the practical thing to do or not. Be mindful of all the expenses – diagnostic costs, new parts, labor, and shipping charges.
Haier TV Alternative
In a household, the first electronic that you will typically see is the television. Prior to all the modern devices that we have today, TVs are the major source of entertainment – and, you will not object, right?
Today, the most common television in accommodating the needs of all the members of a family is a 55-inch Smart TV. If you want to get a 55-inch Haier TV but are still unsure whether it is the perfect one for you, comparing it to other brands is a helpful step to make.
Below is the list of the recommended alternatives for a 55-inch Haier TV.
TCL 55″ Class 4-Series 4K UHD HDR Smart Roku TV (2021)
Samsung 55″ Class QLED 4K UHD Smart TV with Alexa Built-in (2021)
LG OLED A1 Series 55" Alexa Built-in 4k Smart TV (2021)
Hisense ULED Premium 55″ Class U8G Quantum Series Android 4K Smart TV with Alexa Compatibility (2021)
Sony X80J 55″ 4K Ultra HD LED Smart Google TV with Dolby Vision HDR and Alexa Compatibility (2021)
Read More: 9 Common Problems with Skyworth TV (with Solution)
Resources:
Cohen, S. (2021, June 24). The 4 best cheap TVs in 2021 — all under $500. Business Insider. https://www.businessinsider.com/best-tv-under-500-dollars
 Pino, N. (2021, October 22). Best TV 2021: Our top 10 smart TVs. TechRadar. https://www.techradar.com/news/best-tv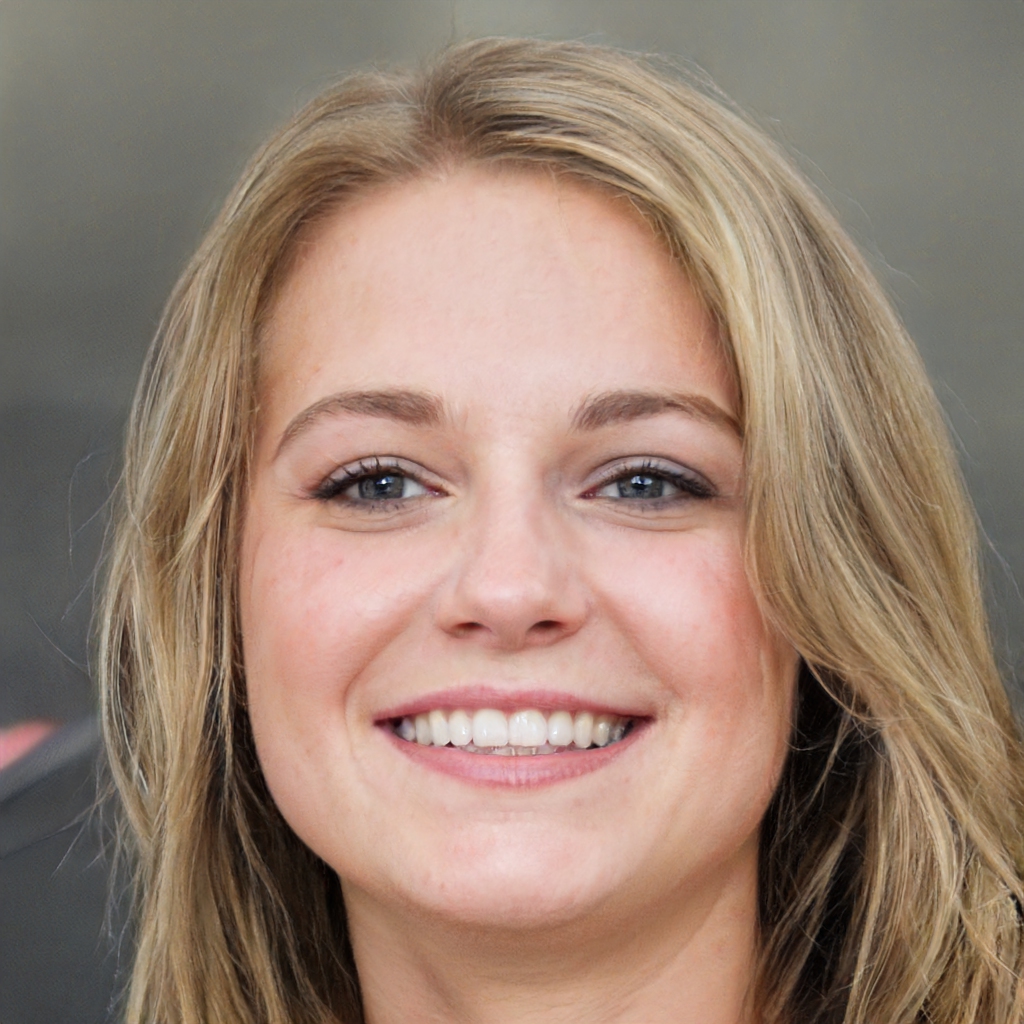 Susan is a professional writer. She has been a writer for eight years and has always been so fulfilled with her work! She desires to share helpful, reliable, and unbiased information and tips about tech and gadgets. She hopes to offer informative content that can answer users' questions and help them fix their problems.