Looking for the best drawing tablets?
Well, the greatest recommendation for you will be Wacom tablets!
These tablets are considered the most superior brand in the market because of their excellent specifications. Yet, only a few people can enjoy their smooth performance because they are highly expensive!
So, why are they so expensive then?
Reasons Why Wacom Tablets Are So Expensive
Wacom tablets are so expensive because they are highly innovative, have notable features, have regular updates and driver support, and face less competition in the market.
If you search for drawing tablets on the Internet, Wacom tablets will surely be the number one brand to be shown and suggested to you. And if you are not familiar with this brand, you might not help but raise an eyebrow after knowing the prices of its devices!
These tablets cost hefty money which will make you think about what is so special about them. If you are a student or an aspiring artist who decides to start practicing your skills, you will be surprised by the cost of Wacom tablets that are not budget-friendly, for sure!
So, what are the reasons why Wacom tablets are so expensive?
1. Highly Innovative
As a market leader for drawing tablets, Wacom never fails to be one step ahead when it comes to innovation. Wacom tablets are crafted with exceptional features that would provide their users a smooth experience while drawing.
These tablets are equipped with up to 2048 levels of pen pressure which is way higher than the average required by users which is usually just up to 512 pressure. In fact, Wacom Intuos Pro actually supports 8192 levels of pressure sensitivity!
Another modern element of Wacom tablets is their exceptional tilt sensitivity. This is very important so you can use the stylus just like a typical pencil, letting you extend lines for better shading.
Their styluses are, definitely, a game-changer in the industry since you do not need to charge them. They are one of the great reasons why Wacom has better technology compared to its competitors!
2. Have Notable Features
With the superb modernization that Wacom brings out in every device, the brand is recognized for the outstanding features of its drawing tablets. These tablets are basically for professionals who can fully maximize and enjoy their specs!
Aside from the pressure levels, tilt sensitivity, and non-rechargeable stylus, Wacom tablets are chosen for their high-quality screens. Their screens show vivid pictures with great colors that are not causing any discomfort to the eyes as you work with them.
These tablets also have different ink data technologies and cutting-edge pen sensors. Some of them have multi-touch\ gestures as well where you can easily use your fingers to zoom, drag, and a lot more instead of keyboard or pen shortcuts.
All these notable features are not cheap, of course, making the drawing tablets more expensive once they are ready for selling.
3. Regular Updates and Driver Support
Another reason why Wacom tablets are expensive is due to the great driver support. Compared to other brands, Wacom is one of the companies that always releases updates for drivers.
Through this, its tablets are still able to function as fast and as smooth as they can be because of the updates. This is also another reason why they have a longer lifespan, which is a significant consideration in buying drawing tablets.
4. Limited Competition
Lastly, Wacom tablets are expensive because there is no intense competition in the market for drawing tablets. The Law of Supply and Demand is applicable for this reason – if the supply of drawing tablets is less and the demand for them is high, then their price will be high too!
Wacom is the leading brand of drawing tablets in the market and even if some companies started to produce and sell similar devices, they are yet to surpass its success. The new competitors are like beginners who try to fight against an expert in the field.
How Expensive Wacom Tablets Compared to Other Brands?
Wacom tablets are highly expensive compared to other brands like Huion, Apple, and Microsoft.
When you hear of Wacom, two things will definitely come to your mind – high quality and expensive price!
But how expensive is it? Well, they cost way more than other drawing tablets in the market, even those that are made by famous brands like Apple and Microsoft!
To give you a clearer idea, below is a table comparing the most expensive drawing tablets in the market, with Wacom having the highest price among them all!
| | | |
| --- | --- | --- |
| Brand | Price | Specs |
| Wacom Mobile Studio Pro | $3,499.95 | *Resolution: 3840 x 2160 *Drawing Area: 15.6 inches *Weight: 4.86 pounds *OS Compatibilities: Windows, Mac OS, Android |
| Huion Kamvas 24 Plus | $1,399.99 | *Resolution: 2560 x 1440 *Drawing Area: 23.8 inches *Weight: 12.35 pounds (with stand) *OS Compatibilities: Windows, Mac OS, Android |
| Apple iPad Pro 12.9" | $1,299.00 | *Resolution: 2732 x 2048 *Drawing Area: 12.9 inches *Weight: 2.65 pounds *OS Compatibilities: Mac OS |
| Microsoft Surface Pro 7 | $1,188.00 | *Resolution: 2736 x 1824 *Drawing Area: 12.3 inches *Weight: 1.7 pounds *OS Compatibilities: Windows |
What Wacom Tablet Models Are The Best?
The best Wacom tablet models are the Cintiq 16, Cintiq Pro 24, Cintiq 32 Touch, Intuos Pro Medium, and Intuos Wireless Tablet.
You may be an avid fan of Wacom tablets and really look forward to owning one of them in the future. Well, your choice cannot be questioned as they have greatly established their unmatched quality which is perfect for anyone!
Perhaps, you are a beginner and would love to enhance and showcase your skills through these excellent drawing tablets that can create realistic illustrations. Or, you may be a professional artist searching for an A1 device offering superb arts.
Wacom can cater to your diverse needs as it is offering a lot of tablets in the market. But the question is, which among them are the best? Check the list below and discover them yourself!
Wacom Cintiq 16 – Best Overall Wacom Tablet
Wacom Cintiq Pro 24 – Best Big Screen
Wacom Cintiq 32 Touch – Best for Professionals
Wacom Intuos Pro (Medium) – Best for Hobbyists and Semi-Pro Artists
Wacom Intuos Wireless Tablet – Best Portable
Is Wacom A Good Brand?
Yes, Wacom is a good brand that has successfully established a reputable image as a market leader in creating digital art, especially drawing tablets.
Wacom is a renowned brand that has always been a star of conversations in the artists' community when it comes to drawing tablets. The brand is highly famous across different parts of the world for offering the finest devices that are excellent for drawing, sketching, and designing!
As a good brand, it has proven its innovativeness, performance, quality, and durability with its top-notch devices for many years already. And, a lot of its clients, especially those professional ones, can favorably vouch that Wacom tablets are the best drawing tablet that they own so far!
Wacom is continuously innovating and improving its products to meet the changing and amplifying demands of the market when it comes to high-tech devices. It aims to fulfill or even exceed the standards of its diverse market – creative students, aspiring illustrators, photographers, filmmakers, professional animators, and graphic designers.
Wacom is a good brand because it allows you to draw smoothly as if you are drawing on real paper. It also features a unique stylus that does not need charging. Through resonant inductive coupling, the drawing tablets themselves are the main source of power to their stylus.
Are Wacom Tablets Worth to Buy?
Yes. Wacom tablets are worth buying because they are high-quality and long-lasting devices that are surely a good investment.
The question of whether Wacom tablets are worth buying or not is probably the most frequent question to ask considering their highly expensive price. Their quality is proven already and no one will try to argue about their performance and durability!
While Wacom has been the king of drawing tablets for many years, competitions are now starting to get better. Other brands start to design and build their very own drawing tablets, featuring the same specs.
Nonetheless, up to this moment, Wacom still dominates the market. Despite others trying to offer better drawing tablets, the brand is still successful in pioneering some of the latest features, making its competitors a few steps behind still. 
With Wacom tablets, you can prove that high quality does come at a high price. Surely, you will get what you have paid for these tablets which can be proven from the reviews of the happy and satisfied customers of the brand.
Wacom tablets are worth buying because of their speed, flexibility, levels of control, screen resolution, and smart design. Together with these tablets are innovative styluses that need no charging and are very flexible that you can even use for other tablets of premium brands like Apple and Samsung.
Wacom Tablets Alternatives
Without any doubt, Wacom is thus far the most celebrated brand of drawing tablets in the market for numerous years. It is recognized for developing top-notch devices with a track record of great performance and reliability.
While Wacom tablets are definitely astounding products, it is unfortunate that as much as you adore them, you may not afford their expensive prices. These tablets are like a dream come true for creative people, yet they are not intended for someone who only has a little bit of cash.
Aside from the cost, there might be other features that you prefer but did not see from these drawing tablets. Thus, you may want to check other devices that can better meet your needs and finances.
Indeed, there are lots of alternatives for Wacom tablets, yet not all of them can match or even surpass the excellence of these tablets.
So, if you are looking for a better option, check the list of the most recommended alternatives for Wacom tablets below! Don't forget to set your priorities in picking the best device for unleashing your creative ideas!
Overall Best Wacom Alternative
HUION KAMVAS Pro 16 Graphics Drawing Tablet – $339.99
Wacom Standalone Tablet Alternatives
Apple 12.9″ iPad Pro 2021 – $1,299.00
Microsoft Surface Pro 7 – $1,550.00
Wacom Cintiq Alternatives
XP-Pen Artist 15.6 Pro – $399.99
XP-Pen Artist 22E Pro Drawing Monitor – $499.99
HUION Kamvas Pro 24 – $899.99
Wacom Intuos Alternatives
Huion Inspiroy H640P – $39.99
Huion Inspiroy H1060P – $56.94
XP-Pen Deco Drawing Tablet – $70.00
Wacom One Alternative
GAOMON PD1560 Drawing Tablet – $299.99
References:
Cassano, M. (2021, April). The 4 Best Wacom Alternatives You Can Buy On Amazon. Bustle. https://www.bustle.com/life/best-wacom-alternatives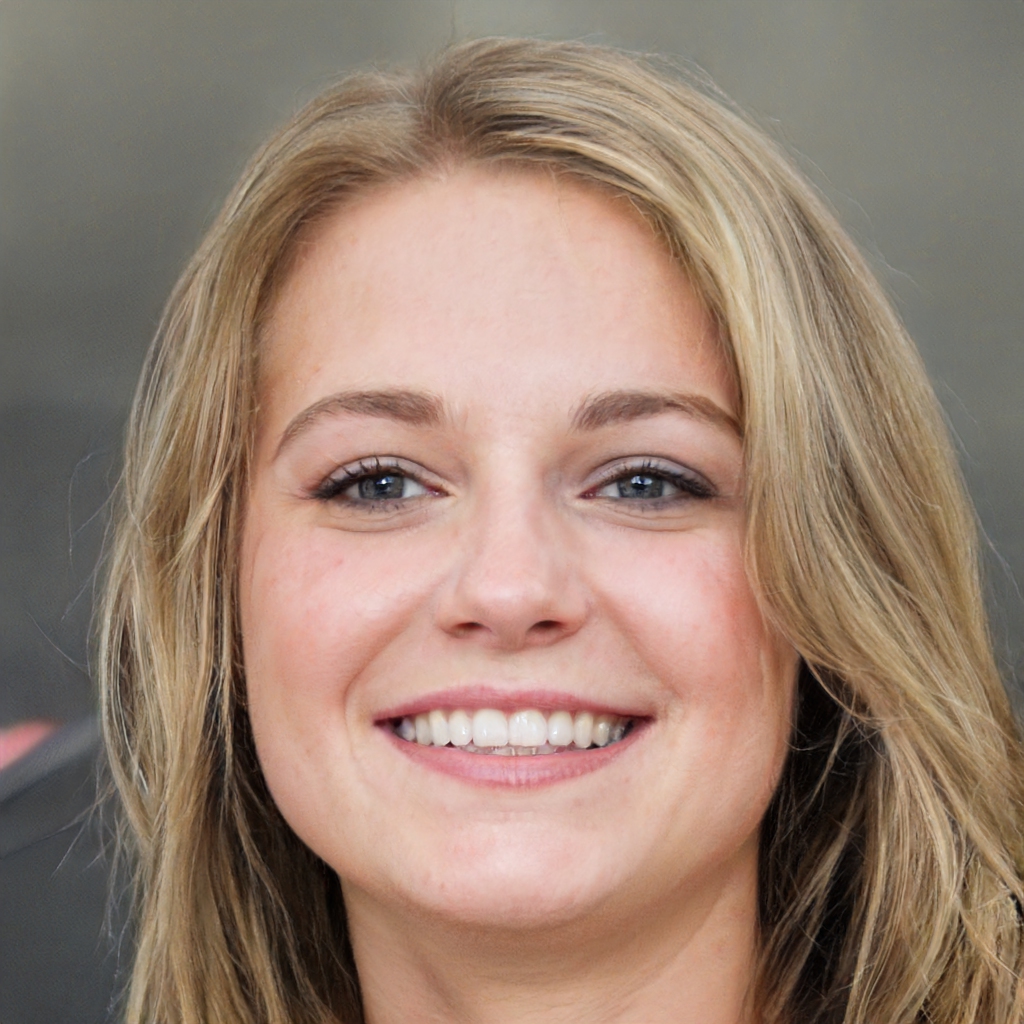 Susan is a professional writer. She has been a writer for eight years and has always been so fulfilled with her work! She desires to share helpful, reliable, and unbiased information and tips about tech and gadgets. She hopes to offer informative content that can answer users' questions and help them fix their problems.