Need a new tablet?
Why not go for a tablet and a keyboard combo like RCA Pro 12? It is like a laptop, but way cheaper for sure!
You can read a couple of reviews about this device but, you may find it hard to search for its usual issues.
So, what are the common problems of RCA Pro 12?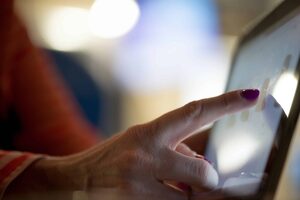 List of Common Problems With RCA Pro 12 Tablet
You might have heard of RCA Pro 12 from a friend or seen it on the Internet while browsing for recommended tablets with a keyboard. You were intrigued with this device so you decided to dig deeper about it.
You found it to be a good option for a tablet and keyboard duo, but realize you haven't searched anything about its typical issues yet.
Below are some of the typical glitches that you may encounter with this tablet along the way.
1. Not Turning On
RCA tablets are quite infamous for experiencing the "not turning on" issue. There are various reasons for this and one of such is a damaged battery.
Solution: The first thing that you can try is to press the power button and the volume button at the same time for 20 seconds or until the Pro 12 turns on.
If it did not power up, you might need to change its battery as it may be damaged already.
Additionally, its backlight might be broken and need immediate replacement so you need to bring it to a service center.
2. Freezing / Not Working Screen
The screen of your RCA Pro 12 is its most important part since it is the main platform to control it. Tapping, scrolling, and swiping are needed to use the device effectively. If the screen suddenly stops working, it may be caused by a dislodged touch screen digitizer, loosen cables, or the cracks on the screen itself.
Solution: You can try rebooting the tablet through the reset button by long-pressing it. You may also try connecting RCA Pro 12 to a mouse so you can modify its settings. If after you did these DIY fixings and nothing happens, it is high time to bring it to a professional that can check it better.
3. Not Charging
Another issue that you can experience with RCA Pro 12 has something to do with charging it. If it is not charging, it has something to do with its battery, port, or charger.
Solution: Check the charger of the laptop first if it is okay. Perhaps, you can try using it on other working tablets to make sure it is not defective.
If the charger is good, then the battery might be the problem. You need to replace it with a new one right away.
The tablet's charging port can be another reason why it is not charging too. With this, the recommended step to do is to bring it to a repair shop as only professionals have the right skill and tools to replace this port.
4. Keyboard Not Working
RCA Pro 12 may also experience some glitches on its keyboard. While typing, its keyboard may just stop working which is a total hassle especially if you are working on an important matter urgently. This keyboard error may be caused by a faulty connection setting or outdated drivers.
Solution: For this issue, you should check the connectors, software, and settings. The connectors of the tablet and keyboard should be properly linked and its software should be always updated.
You can also reset the settings of the keyboard as there are some instances where it just needs to be powered up again. Likewise, the keyboard may be the problem where it may need some replacement.
If these simple troubleshooting will not succeed in bringing back the function of the keyboard, then you should bring it to a technician as a complicated issue can be the reason for the malfunction.
5. Blue Screen
A blue screen on your RCA Pro 12 is absolute proof that something is wrong with it. This blue screen is called the Blue Screen of Death Error.
Solution: The first thing that you can do to get rid of the blue screen is to restart your Pro 12 tablet.
If after restarting the blue screen is still there, you may try to remove the battery, reinsert it back again, and then start the tablet.
If after several attempts, the blue screen issue is not resolved, you may need to do a factory reset. However, by doing this reset, all the data in your RCA Pro 12 will be deleted so you better do a backup first and save all your important files.
6. Not Downloading Apps
This issue is a real pain since you would be needing to download applications to complete your tasks or to entertain yourself, right? Who would want to use a tablet without applications? What can you do with it then aside from its basic functions?
Solution: With this problem, one thing that you can do is reboot your RCA Pro 12.
If after rebooting, the problem is still there, you may need to update your device since being outdated means it cannot continue using specific apps.
Perhaps, it can be infected by some virus too; thus, you need to run some checking and delete the malware.
RCA Pro 12 Tablet Pros & Cons
Before buying a tablet, you must know every important detail about it, both big and small, so you will not be surprised to discover more good and bad things about it along the way. It would be ideal to be aware of all the advantages and disadvantages of a device before making the final decision whether to buy it or not.
In the case of RCA Pro 12, it is undoubtedly a great tablet, yet it has flaws too. It is not perfect which is natural for any technological device, thus you must not only focus on discovering its pros, rather learn about its cons too.
Pros
Good performance with its 1.3GHz Quad-Core Processor and Android 6.0 Marshmallows
Long battery life that can last up to 8 hours
Exceptional 12.2-inch display with 1920 x 1200 ISP HD resolution
Good camera (2MP front camera and 8MP rear camera)
Decent internal storage (2GB RAM and 64GB Storage)
Cons
Not too durable so you should use and handle it carefully
It is not as robust as other premium tablets so it is not ideal for overloaded tasks
How Long Should RCA Pro 12 Tablet Last?
An RCA Pro 12 Tablet should last between 3 to 5 years on average and at most 8 hours of battery life.
Since you are on a quest for a tablet that can be a jack-of-all-trades, you would also want your choice to be extra durable, for sure! Any device should last for long years to be worthy of the money spent on it, right?
If you are keeping an eye on the RCA Pro 12 tablet, knowing how long it can last can be a top consideration for you. It is the great hope of any owner that his or her tablet will not get damaged earlier than its expected lifespan.
Typically, RCA Pro 12 can last between 3 to 5 years where its battery can sustain 8 hours of usage. You can anticipate this if you are using your device on the average level – not too ignored nor not too abused.
The lifespan of RCA Pro 12 highly depends on the owner's way of use. If the owner does not take the measures to take care of the tablet, it will deteriorate faster. If it is used and maintained properly, it can surely extend its life even longer than expected!
Additionally, RCA has a big say on how long Pro 12 can stay functional and effective. The company can decide how long it will continue to provide updates and new features for the device. Even if you care too much for your Pro 12, it will not be as high performing as before if it is outdated.
Is It Worth Repairing RCA Pro 12 Tablet?
RCA Pro 12 tablet is worth repairing if the repair will not charge 50% of the price of a new one, if it is still under warranty, and if you really like its features.
Sometimes, you just cannot avoid accidents as they are simply beyond your control. Even how much you treasure your tablet, unexpected situations ensue that can cause damage to it. You might drop it while in a hurry or someone can accidentally spill drinks on it.
If you own an RCA Pro 12 and are caught up in this kind of circumstance, you might have doubts about what you should do next. Should you have it repaired or buy a new one instead? Perhaps, you eagerly want to know if this Pro 12 is worth repairing.
The decision to have your tablet fixed or not depends on various factors. You should take your time contemplating what will be the most beneficial for you to avoid frittering your money, time, and effort.
First, you should know the real damage of your RCA Pro 12. If the problem is just exterior or just on the hardware, it would be easy to fix it. However, if it is more of a software issue, you cannot be totally sure if after the repair your tablet will function as perfectly as before.
Once you know the extent of the defect, the next important thing to know is the cost. As recommended, if you will spend 50% to 75% of the cost of a new RCA Pro 12 for the restoration, it is simply not worth it. Forget bringing it to the nearest service center and go to a mall instead to buy yourself a new one!
Next, consider your tablet's warranty. If your Pro 12 is still under warranty, you can have it fixed for a discounted rate.
Lastly, ask yourself if you are really satisfied with the features of Pro 12 and want no other tablets. If you are, then consider having it fixed since it is still cheaper than a brand new one.
Is It Worth to Buy RCA Pro 12 Tablet?
Yes. RCA Pro 12 tablet is worth buying because it is a versatile 2-in-1 device that is powerful enough to complete daily tasks and can be carried anywhere conveniently.
If you are looking for a user-friendly tablet that is highly flexible, RCA Pro 12 is a terrific suggestion for you. It is a good device that is worth buying if you are after a device that can offer you both the features of a tablet and an electronic notebook.
It is not as superb as other top-notch tablets that can support heavy tasks. Yet, it is surely a good choice for everyday use that is perfect for all ages.
RCA Pro 12 is very versatile in accommodating professional, entertainment, and personal needs. It has good specs that can surely help you with anything you need that does not cost you a fortune.
References:
Allan, D. (2022). Best Tablet With Keyboard 2022: Top Tablets You Can Type On. Tech Radar. https://www.techradar.com/news/best-tablet-with-keyboard
Swaney, B. (2022, January 26). The Average Life Span of Tablets. Higher Ground Gear. https://www.hggear.com/blog/average-life-span-of-tablets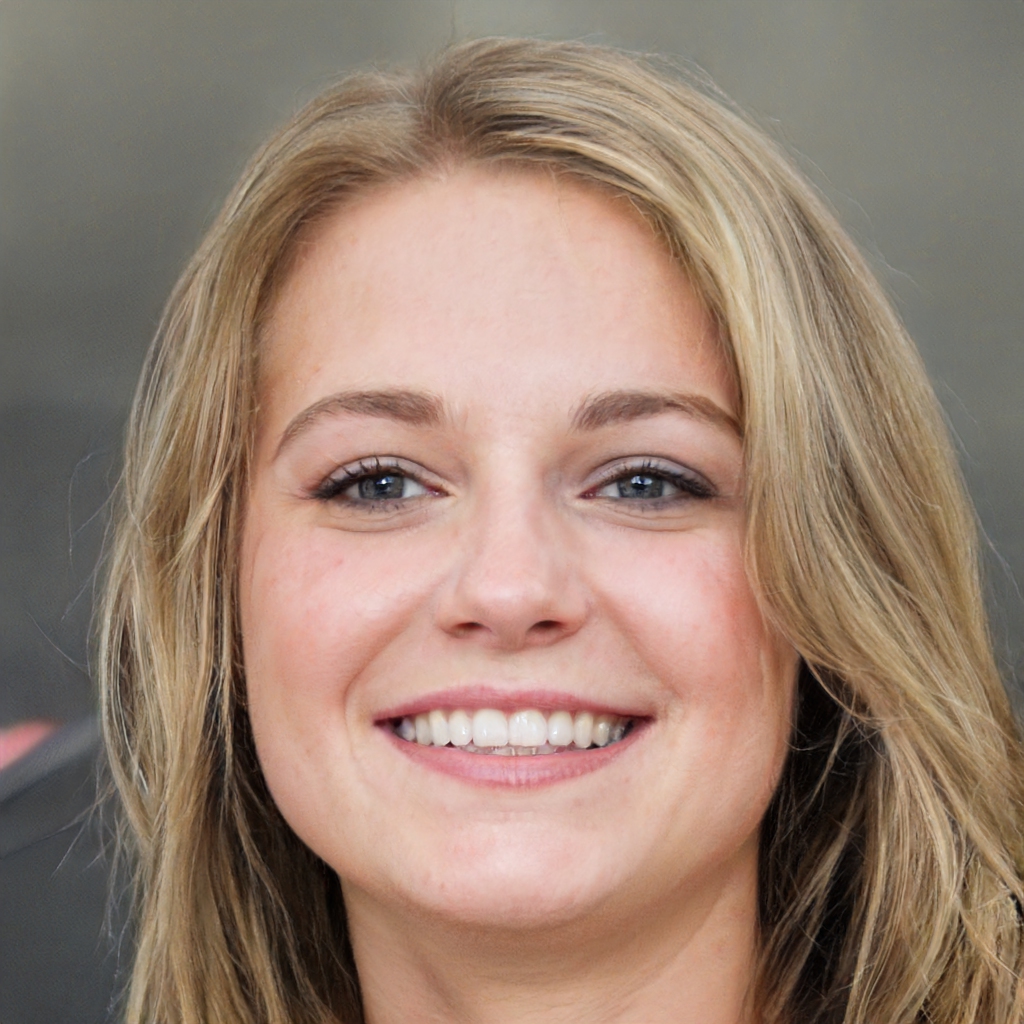 Susan is a professional writer. She has been a writer for eight years and has always been so fulfilled with her work! She desires to share helpful, reliable, and unbiased information and tips about tech and gadgets. She hopes to offer informative content that can answer users' questions and help them fix their problems.