Acer is a laptop brand that's known for manufacturing a decent variety of both affordable and premium laptops. When compared to big laptop brands like Asus, Dell, and HP, Acer's reliability is being questioned, especially their budget laptops.
That being said, are Acer laptops reliable? How reliable are Acer laptops? What do users say about the reliability of Acer laptops?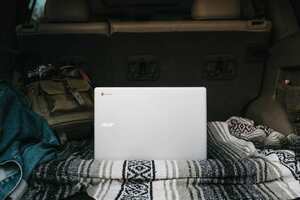 Are Acer Laptops Reliable?
Acer laptops are reliable, however, this doesn't apply to their budget laptop models. Acer's budget laptops are usually made of low-quality materials so their durability isn't the best, in this regard, it affects their reliability as a laptop.
When it comes to the reliability of Acer laptops it leans towards the subjective side rather than having a definite answer.
At the beginning of Acer's career in manufacturing laptops, they were successful in providing quality and reliable laptops, however, Acer's recent laptop releases have been receiving mixed reviews in regards to their durability and reliability. What this means is they've somewhat lost their consistency in providing quality laptops.
Despite these claims (that are backed by reviews from users who've experienced using Acer laptops), Acer isn't condemned as the worst laptop brand. As a laptop brand, Acer can provide quality that equates to the amount of money you spend on their laptops; in short, you get what you pay for.
Before we delve into the reasons why Acer is a reliable laptop brand, let's identify the brand's major flaw: poor quality of budget laptops.
Acer's budget laptops aren't the best in terms of quality and reliability since they're made out of cheap materials. Although the designs used are somewhat okay, the materials are just bad and that ruins the whole durability of laptops in their budget category.
Although there's an advantage to owning budget laptops from Acer, such as the ability to easily upgrade interior parts since these laptops use cheap components, the majority of users agree that it's too much of a hassle to replace the components of budget Acer laptops too often.
With that major flaw out of the way, let's identify the factors that make Acer laptops reliable. First off, Acer makes terrific gaming laptops, so if you're a gamer then you may want to get your hands on one of Acer's gaming laptops.
For instance, you may be interested in getting the Acer Predator Triton 500 or the Acer Predator Helios 300, both of which have high specs which can provide a seamless gaming experience for gamers. That being said, in the aspect of gaming, rest assured that Acer's gaming laptops are reliable in this department.
Acer gaming laptops are so reliable to the point that they can come up against the gaming laptops from brands like Dell (G Series and Alienware), HP (Omen), and Lenovo (Legion).
Moving forward, mid-range Acer laptops are quite decent for their price, although there's nothing spectacular about their mid-range laptops, it's reliable enough to get the job done. Take the Acer Chromebook Spin 713, this laptop comes at a fairly decent price point of $342 (on Amazon) and it's packed with decent specs.
This laptop model uses an Intel Core i5-10210U, Intel UHD Graphics, and 8GB RAM. This mid-range laptop is capable of providing consistent speedy performance, excellent battery life, and a bright and colorful display.
It's also thin and lightweight so it's easy to carry them around for on the go users. For this price point, you'll be getting yourself a pretty reliable Acer laptop.
Overall, Acer laptops are reliable except for their budget laptops which are a hit or miss. It would be better to spend a bit more to afford their mid-range laptops which guarantees decent specs and hardware quality, in turn, making it reliable for users.
How Reliable Are Acer Laptops?
Acer laptops are reliable to the point that they're used as sponsors for eSports teams and have garnered multiple awards from 2020-2021. Also, there are specific Acer laptops that have Military Grade Reliability and that makes them a whole lot more reliable.
Acer may have been receiving mixed reviews from users all over the world, however, that didn't stop them from further improving their laptops. One thing that makes Acer reliable is their drive to innovate their laptops for the benefit of their users.
Their innovation has led them to great successes and earned them multiple awards from the year 2020 to 2021. They've received the following awards:
Red Dot Winner 2021 Packaging Design (Aspire Vero)
Good Design Award 2021(Aspire Vero, Acer Chromebook Spin 512)
COMPUTEX d&i Award 2021 (TravelMate P6, ConceptD 7 Ezel, ConceptD 3 Ezel)
iF Design Award 2021 (Porsche Design Acer Book RS, ConceptD 3 Ezel, Predator Triton 300 SE, ConceptD 300)
It's given that awards are given to brands that have proven that they're capable of providing great technology to its users, such is the case for Acer and its laptops. Acer deserves acknowledgement and credit for manufacturing decent laptops despite having criticisms from users.
In addition, awards aren't the only thing that make Acer a reliable laptop brand, Acer sponsors eSports teams with the use of their laptops, PCs, and monitors, so that makes them all the more reliable since professional eSports team rely on Acer laptops (and other products) to deliver a consistent gaming experience.
Acer is the official sponsor of IEM and they use Acer's Predator gaming line. Combining the two proofs that we've mentioned are enough to show exactly how reliable Acer laptops are. Of course, no laptop brand is perfect and Acer still and will face negative feedback from users.
That being said, Acer's still a reliable laptop brand and users still buy from them. While there are negative reviews about Acer laptops the majority of said reviews are geared towards their budget laptop models.
On a positive note, there are several users that vouch for the reliability of Acer laptops. For instance, one user reported that they've been using their Acer Aspire E15 for six years and counting and another user stated that their $200 Acer laptop has been up and running for a decade.
Needless to say, when it comes to longevity, which is a factor to reliability, Acer ticks that box and guarantees a long lifespan from their line of laptops, and this doesn't just apply to their high-end laptops but also their mid-range laptops as well.
Lastly, specific laptop lines from Acer such as ENDURO (rugged laptops from Acer), TravelMate (business laptops), Chromebook (work and study laptops), and Veriton (commercial PCs) have all passed the MIL-STD-810H Standards.
What this means is all the Acer laptops labeled as having Military Grade Reliability have all passed several tests that involve being exposed to extreme temperatures, drops, vibrations, high altitudes, so on and so forth.
In addition, the Acer laptop lines that we've mentioned have also undergone IP Testing which guarantees how much the laptops can withstand from exposure to dust and liquid.
Acer Laptops Reliability Factors
The quality build, battery life, and specs are the reliability factors of Acer laptops.
The factors aforementioned are what users have to look at when it comes to looking at Acer laptops. It's essential to take these factors into consideration since this would ultimately determine if their Acer laptop ticks all the boxes of being a reliable laptop model.
We would like to reiterate the fact that not all of Acer's laptops are durable and reliable, this is especially true to their budget laptops. If users don't want to make the mistake of ending up with a not so reliable Acer laptop then they must do an extensive research on Acer laptops by searching for the reliability factors of said laptops.
Quality Build
The quality build of a laptop also concerns its design. The quality build of a laptop refers to the type of materials used for its body, it can either be metal or plastic and this would often depend on their price point, the more expensive a laptop is the bigger the chances are that the laptop body would be made up of metal, the opposite is said about cheaper laptops.
The quality build of a laptop also translates to how "premium" a laptop would feel. Depending on the finish of a laptop, most of the time, aluminum bodied laptops feel more premium.
The design on Acer laptops aren't over the top and in any way special, they boast simple and sturdy designs on their laptops and this applies to their business laptops and notebooks. Most of Acer's high-end laptops sport a thin and lightweight design which makes them look sleek and adds an advantage in terms of portability.
The Acer Spin 5 (2020) and Acer ConceptD 7 are perfect examples of laptops that have a great design and build quality.
That being said, quality build and design are factors that would help determine whether a laptop is reliable or not since this is where users would know whether or not their Acer laptops would break easily due to poor design and build quality.
Battery Life
The average battery life of an Acer would range between 7 to 9 hours depending on the Acer laptop model.
Acer laptops have a pretty decent battery life for normal use such as browsing and doing school or work related tasks. While Acer laptops may not last as long as other laptop brands in terms of battery life, the 7 to 9 hour mark is decent in its own right.
Acer's gaming line of laptops have an average battery life of 7 hours which is great considering that gaming laptops run demanding applications which can drain battery life quickly.
Acer's average battery life makes them reliable laptops since they don't just die off after 2 hours of use. This makes it convenient for users to do their work with no power interruptions.
Hardware Components (a.k.a. Specs)
When it comes to Acer and its hardware components, they can get pretty competitive against their competitors. Why? The likes of expensive laptops such as the MacBook have an i3 processor budget Acer laptops run on an i5 processor. Naturally, when looking for a laptop, users would want to have the latest specs and Acer is able to provide just that.
Users wouldn't need to splurge a lot of money if they want to get their hands on laptops that run on the latest specs since Acer manufactures budget to mid-range laptops that run on decent specs that are higher compared to the likes of expensive laptop brands like a MacBook from Apple.
Why Does Everyone Prefer Acer Laptops?
The affordability, variety of laptop models, great gaming laptop capabilities, easily replaceable components, and innovation are the reasons why everyone prefers Acer laptops.
It's hard not to like Acer laptops since they're one of the few laptop brands in the market that provide budget option laptops that have decent specs. While it may be a double-edged sword for some Acer budget laptops since they compromise the quality of their laptop to fit the budget category, you'll still get a lot of perks when it comes to other budget models.
In addition to Acer laptops being affordable, users have branded Acer as "People's Computer" simply because their laptops can cater to a variety of users be it professional gamers, gamers on a budget, students, businessmen, you name it, Acer has a laptop for whatever type of user is out there.
When it comes to gaming, gamers want to have a laptop that can handle their demanding FPS games, they want a laptop that won't lag as they play, luckily Acer has great gaming laptops.
Come to think of it, when talking about gaming laptops we initially have this thinking that they're expensive laptops due to their specs, luckily, that may not be the case for Acer. Acer is innovative enough to create a gaming laptop that would cater to gamers on a budget.
The Acer Nitro 5 (2020) is the best budget gaming laptop from Acer that has a great battery life, expandable storage, Wi-Fi 6 support, and great CPU performance.
Moving on, Acer laptops, especially their budget laptops, can have their components easily replaced. You can ask assistance from Acer's tech support to assist you with replacing the components of your budget Acer laptop since they always have a lot of extra components in stock since they're cheap to manufacture.
Lastly, Acer is becoming more and more innovative, especially with their premium laptops. In turn, this would reassure users that they're getting their money's worth by purchasing premium Acer laptops.
What Are The Most Reliable Acer Laptops?
The Acer Swift 3 (2020, AMD Ryzen 7 4700U), Acer Chromebook Spin 713, Acer Chromebook C933T, Acer Predator Triton 300 SE (2021), and Acer Swift 5 (Intel 11th Gen, 2020) are the most reliable Acer laptops.
The best out of all the most reliable Acer laptop models we've mentioned would be the Acer Swift 3. This laptop is not only thin and lightweight for portability, it's got great specs to boot. It runs on a Ryzen 7 4700U processor and an AMD Radeon graphics card for seamless and consistent performance.
Aside from being a lightweight high performing machine, the Acer Swift 3 has a long battery life of 11 hours. To top it all off, this specific laptop model is less than $1000, so it's fairly competitive when compared to other laptop brands that offer the same specs.
Now, we've mentioned that Acer's Predator gaming line offers tremendous specs and reliability in terms of gaming, while there may be several laptop models under Predator, the most notable and best out of the bunch would have to be the Acer Predator Triton 300 SE (2021).
Don't be fooled by this laptop being classified as a mid-range laptop since it has great specs that can run even the most demanding games and applications.
It runs on an Intel Core i7 Tiger Lake-H processor and an NVIDIA GeForce RTX 3060 GPU, to be honest, the potential of this mid-range gaming laptop would've shined if it used a more advanced Ryzen processor instead of an Intel processor, then again, those are just our two cents.
If you want to check out the laptop models we've mentioned, refer to the list below:
Acer Swift 3 (2020, AMD Ryzen 7 4700U)
Acer Chromebook Spin 713
Acer Chromebook C933T
Acer Predator Triton 300 SE (2021)
Acer Swift 5 (Intel 11th Gen, 2020)
Resources:
https://sea.pcmag.com/laptops/42740/acer-predator-triton-300-se
https://www.netbooknews.com/reviews/acer-brand-rating/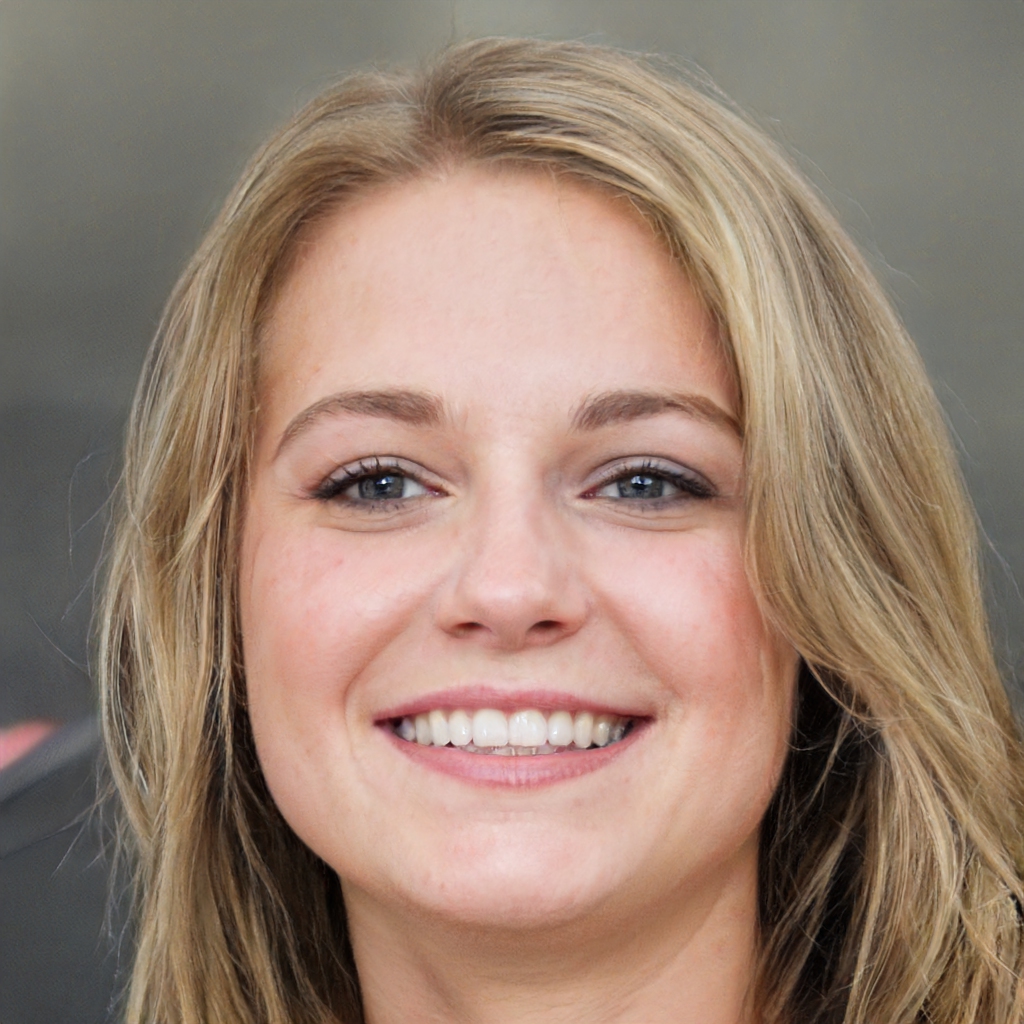 Susan is a professional writer. She has been a writer for eight years and has always been so fulfilled with her work! She desires to share helpful, reliable, and unbiased information and tips about tech and gadgets. She hopes to offer informative content that can answer users' questions and help them fix their problems.