Finding the most suitable motherboard, either for your current device or for the new system that you are assembling is quite tough! With the wide choices in the market, you have to crucially explore each of them and find which one is perfect for your needs.
Then, Asus is recommended to you. Are Asus motherboards good?
Here's How Good Asus Motherboards Are:
Asus is one of the brands that you will encounter when you search for motherboards. It is even recognized by some to be the best brand of motherboard as per its innovation, reliable performance, and durability.
So, how truly good are Asus motherboards to get the upper hand in the market?
Highly innovative
Asus is a highly innovative tech company that never stops improving its products to have better offerings to meet customers' needs and demands. It is developing impressive motherboards that go beyond the usual ones in the market.
The company has a highly competent Research and Development team that is in charge of continuous improvement of the motherboards. Asus is very particular in doing upgrades when it comes to power efficiency, overclocking, and stability.
High-quality materials
Asus motherboards are made with quality materials to ensure a long life span. Since these motherboards are quite expensive, you can expect to get a top-notch board that is top-performing and not get easily damaged.
Appealing aesthetics
The looks of the devices are greatly considered by users today – and Asus knows this very well. It has designed motherboards that will surely meet the taste of the customers based on their personalities. Asus motherboards have sleek and modern looks that are quite hard to resist!
Great stability for overclocking
Asus is recognized for being exceptionally stable when overclocked. It has reliable performance while overclocking because of VRM which maintains the current.
This feature positively impacts the speed of the CPU, helps in saving energy and prevents overheating.
Expansive product range
Whatever motherboard you need, Asus got you with its wide offerings. Check its list of series below:
Prime Motherboards for all-around builders
Asus ProArt Motherboards for creative professionals
Workstation Motherboards for creative professionals
ROG Motherboards for enthusiasts and pro gamers
TUF Gaming Motherboards for casual gamers
Corporate Stable Model for business-grade support and services
Business Motherboards for security, reliability, and improved management
Great warranty
Asus guarantees the quality of its motherboards – free from any defective materials or incompetent workmanship. Thus, it offers a better warranty compared to other brands in the market. For all Asus motherboards, a standard 1-year warranty is given while the TUF and TUF gaming motherboards come with a 5-year warranty. 
Outstanding software solutions
Asus is offering a lot of software solutions that are proven to be highly granular over other brands. The company is able to provide these exceptional software solutions through AI Suite 3.
Asus software allows the user to fully control the motherboard, unlike other brands. Using these solutions is also not complicated, rather user-friendly that you will not need an expert to help you.
Operating system
The motherboard that you will get should support your preferred operating system; otherwise, issues may arise as you use your devices such as lagging on applications and commands.
Asus motherboards are supporting Windows which is the most commonly used in computers for the past years. With this, you can be sure of effective multitasking and smooth working on high-resolution tasks.
Supports more RAM
You may want to get a motherboard that supports a lot of RAM. Well, Asus has the perfect choice for you as it offers motherboards with a great allowance for memory. In general, Asus motherboards can support a maximum of 128 dual-channel DDR4 memory at a clock speed of up to 4800 MHz.
How Reliable Are Asus Motherboards?
Asus motherboards are very reliable because of their overclocking capabilities and software solutions.
It is easy to say that an Asus motherboard is good; but how good can it be? One of the answers will be the explanation of its reliability. A board is good if it is performing well, right?
Asus motherboards are performing well thanks to their overclocking capabilities. Because of their VRM, your laptops and computers can still function at a stable level when overclocked.
The software solutions are another reason why Asus motherboards are reliable. With the help of the AI Suite 3, you can control the motherboard freely according to your desire. You can monitor the status of the system and smoothly integrate ASUS software for easy access.
As a reliable motherboard brand, Asus built its products on four foundation pillars – stability, best-selling, trusted, and user-friendly. With these bases, you can say that Asus motherboards are really built to be great products that you can depend on!
As proof of its reliability, Asus got the lowest overall return rate in the industry which was below 2%. This was reported by Hardware.fr, a part of LDLC which is the largest seller of computer components in France.
How Durable Are Asus Motherboards?
Asus motherboards are highly durable because they are made of high-quality materials and have undergone extensive tests.
Asus strives for their motherboards to be extremely durable as they know the wants and needs of their customers. That is why these boards are built with A1 materials and are subjected to various trials.
The tests for these motherboards actually reached a total validation time of more than 7000 hours! These tests are for thermal shock, temperature, burn-in, and humidity. There are also trials for power cycling and consumption, 24-hour aging test, socket insertion, and even tests for exposure to salt and spray.
Common Problem With Asus Motherboards?
Despite all the efforts of Asus, it is very understandable for its motherboards to experience problems. These can be endured as long as they are not always happening and do not negatively impact the tasks that need to be done with your PC.
Below are some of the common problems with Asus motherboards that you must be aware of. It would be great if you will know these issues before purchasing the board so you can ask yourself if you are willing to tolerate them.
There will be instances when after pressing the power button of your computer or laptop, it will not turn on or boot up. This problem can be connected to the power supply, CPU, memory, or graphics card. The display of your device may also be the defective one or even other hardware parts so you must test other components as well.
You might experience problems with the Asus motherboard if you try to update the BIOS. Failure to update means flashing a message of "Selected file is not a proper BIOS!". This problem may be caused by an incompatible BIOS for your motherboard or a corrupted one.
With Power But No Display
Your device might be turned on with the fan and LED indicators, yet there is nothing on display. Your Asus motherboard might be having issues with BIOS or CPU compatibility in this situation.
How Long Do Asus Motherboards Last?
Asus motherboards last as long as 3 to 7 years and even more with proper maintenance.
With the great feedback that you are hearing about Asus motherboards, you must be expecting them to have a long lifespan. Well, they can typically endure 3 years with you if you are a heavy user and up to 7 years if you moderately operate your PC.
Asus is offering a variety of motherboards – from medium-priced to really expensive ones. Those basic boards with friendly prices can keep up with you for 3 years while the top-notch ones for 7 years.
However, the price is not the only basis for the life span of Asus motherboards. The usage and maintenance play a big role as a responsible owner can extend the life of the board even up to 10 years or more!
You should also consider that despite your Asus motherboard being well-maintained, it will be outdated later on as technology keeps on developing improved versions.
Motherboards will be regularly developed to meet the unending and growing demands of the market. So, if you want to always have the most updated PC, you should also update your motherboard.
What Is Customer Review Saying?
The customer review is saying that Asus motherboards are so far the best in the market! The reviews have been always positive and you can only find a few unfavorable feedback with concerns that can easily be managed.
The users of Asus motherboards always share their smooth experience with their laptops and computers. They said they do not encounter any problems with their boards after years of service. And, most likely buy the same brand if they need to and even recommend it to others seeking reviews.
Some users shared that they appreciate the fact that they can choose from a lot of boards based on their specific needs and budget. Some recognized these motherboards as the best for their gaming needs so far.
One thing that draws the customers away from Asus motherboards or makes them doubt buying these is the price. These motherboards are expensive compared to other brands that you will see in the market. Some who shared their thoughts on the Internet said that other cheaper options are also of good quality and that they would prefer those to Asus.
References:
Mack, R. (2022 February 24). How Long Do Motherboards Last? – Learn To Make It Durable. Tips Motion. https://tipsmotion.com/how-long-do-motherboards-last/
Thomas, J. et al. (2022). The best motherboard 2022: the top Intel and AMD motherboards we've seen. TechRadar. https://www.techradar.com/news/computing-components/motherboards/best-motherboard-14-reviewed-and-rated-904229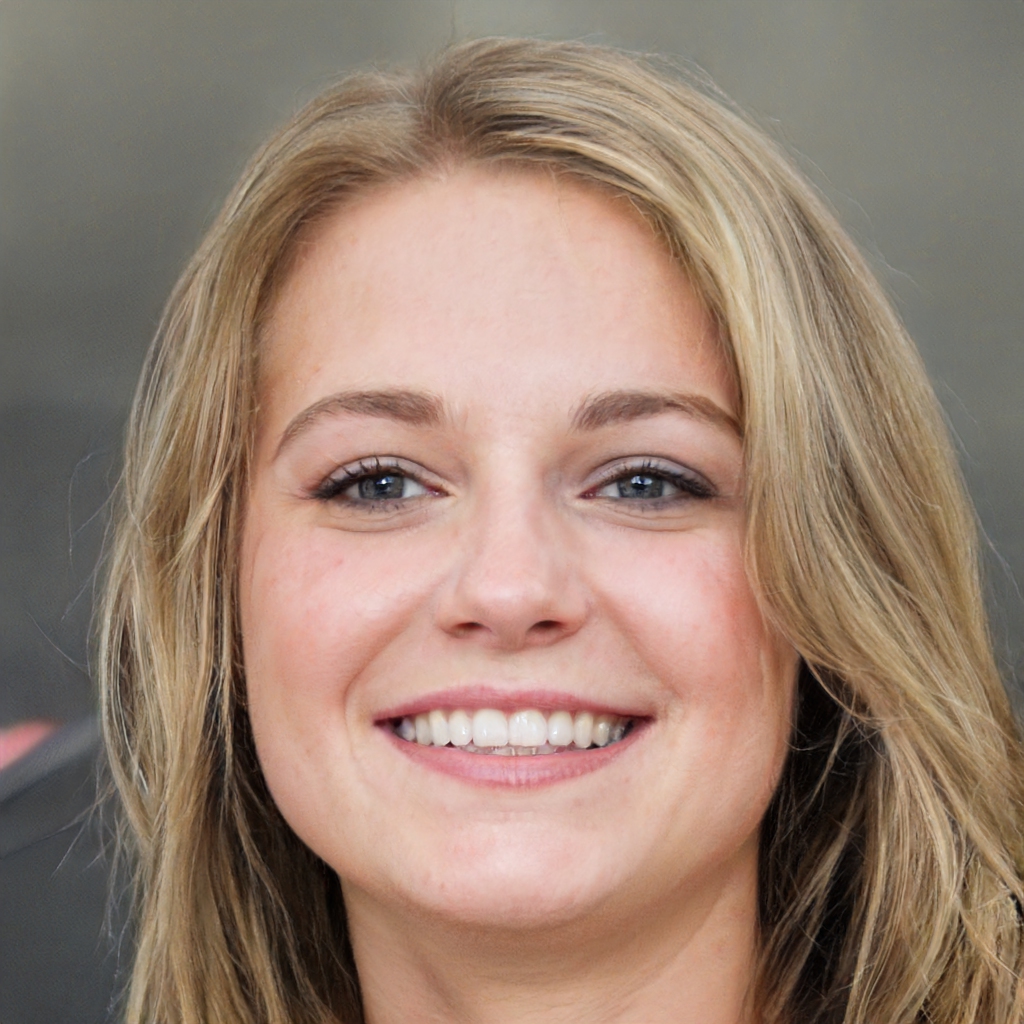 Susan is a professional writer. She has been a writer for eight years and has always been so fulfilled with her work! She desires to share helpful, reliable, and unbiased information and tips about tech and gadgets. She hopes to offer informative content that can answer users' questions and help them fix their problems.