Are you looking for a device which offers more screens? Do you prefer to use voice commands instead of using a keyboard?
Well, you should definitely check the laptops with a touch screen keyboard! They may not be as famous and widely offered yet, so you might ask – what are the best of these devices so far?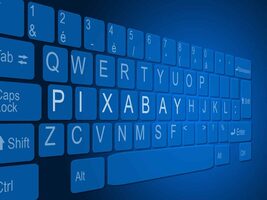 List of The Best Laptops With Touch Screen Keyboard
As we live in a highly modernized era today, it seems like nothing is impossible. It is just simply mind-blowing how tech companies can craft machines that are beyond one's imagination!
Have you heard of laptops without a keyboard? Technically speaking, these are laptops with a touch screen keyboard that is not the kind that we usually see and use.
These laptops actually gained both positive and negative feedback from the market. This is just natural as no device is really perfect; likewise, the efficient performance of a laptop highly depends on the needs of its users too.
Some people may raise an eyebrow at the concept of having a virtual keyboard as they may find it hard to do lengthy typing jobs using it. Also, nothing can still beat the feel and sound of the keys on your traditional keyboard as you tapped them while doing a report or presentation, right?
On the favorable side, you may appreciate the pros of this kind of laptop as we are living in a fast-paced world that continuously innovates. These ground-breaking devices will surely assist you to accomplish your task more efficiently or simply provide you with better entertainment as they extend your Artificial Intelligence (AI) experience.
You may be curious right now about these laptops, making you want to dig more about them. So, what are the best laptops with touch screen keyboards to date?
Lenovo Yoga Book C930
Lenovo is one of the pioneers when it comes to developing 2-in-1 laptops that do not have the traditional keyboard. Its Yoga Book C930 was actually the first dual-display laptop with an E ink panel.
As one of the very first laptops with a touch screen keyboard, this laptop caught lots of attention because of its unexpected combination of a laptop and a tablet in one device. With its two screens, you can effectively multi-task, which is the kind of assistance most people would love to get on their devices.
The world-beating craftsmanship of Lenovo with its Yoga Book C930 has unlocked lots of possibilities for a more productive device resulting in a fulfilling experience for its users. Its exceptional quality is recognized and it has won over 20 awards in various recognized events like CES and IFA.
This model comes in two varieties – you can choose between a 10.8 inches QHD IPS touchscreen with pen support or a 10.8 inches FHD Flexible E Ink Mobius touchscreen with pen support. You have the option to get the one with a 4 GB LPDDR3 memory or 8 GB LPDDR3 memory too.
On standard usage, the battery life of this Yoga Book is approximately 8.6 hours. If you are a prolific reader, you can worry no more if you want to read while traveling. It can stay with you for a maximum of 13 hours of reading time when it is in its e-reader mode.
It also features up to 7th Generation Intel® Core™ i5-7Y54, Windows 10 Home, and Intel® HD Graphics 615. If you fret about Wi-Fi connection, you have the option of 24/7 LTE connectivity so you will always stay connected.
Yoga Book C930 is also the thinnest and lightest 2 screen laptop worldwide. It has a dimension of 179.4 x 260.4 x 9.9 mm and a starting weight of 1.71lbs. With these measurements, you should not worry about its quality as this is ensured to be highly durable. It has a patented 360° watchband hinge which is the very main reason why you can conveniently convert it into a tablet or stand mode.
Yoga Book C930 has the most natural on-screen touch keyboard. With its E Ink Keyboard, you will not feel awkward typing as it imitates the traditional laptop keyboard. It is powered by Artificial Intelligence, hence, you can customize it and expect more precise performance from it.
Aside from transforming the screen into a keyboard, you can also use it to draw, write, and more with its E Ink Note. The Precision Pen that you can get with this Yoga Book has 4,096 levels of pen sensitivity so you will surely enjoy using it as if you are writing on paper.
Highly interested in this cutting-edge laptop? Then go check the websites below and place an order now!
Lenovo ThinkPad X1 Fold
Lenovo never stops innovating laptops that have touch screen keyboards. After its Yoga Book, it developed a new model of foldable screen laptop which is the ThinkPad X1 Fold.
ThinkPad X1 Fold is powered by Windows 10 and Intel® Core™ processors with Intel Hybrid Technology. It offers a full 13.3 inches OLED 2K screen which will provide you with bright and realistic pictures.
This device allows you to multitask as you can conveniently use it as a laptop or a tablet. As a laptop, you can use its lower screen to type using its Windows 10 on-screen keyboard. If you are not comfortable with virtual keys, you can use the Lenovo Fold Mini Keyboard instead.
As a tablet, you can browse the Internet, watch movies, or listen to music while holding it or using its built-in kickstand. ThinkPad X1 Fold also features a Mode Switcher app which is the one responsible for instructing it on how you want to use it. You can split its screen, use it as one whole screen only or use it as a laptop with the automatic on-screen keyboard.
ThinkPad X1 Fold has won 43 CES awards already which only shows its high quality, amazing features, and trusted durability. You can get this high-tech device on the links below:
Asus Project Precog
Asus is embracing the innovation of Artificial Intelligence so it also created its first dual-screen laptop – the Project Precog. Project Precog was flaunted at Computex 2018 as a versatile device with a 360° hinge joining its two screens. With this hinge, it can be positioned in four modes – Book mode, Flat mode, Stand mode, and Tent mode.
With its Intelligent Touch app, it will automatically modify the location of the keyboard, adjusting to the position of your fingertips. If you touch the lower screen with a stylus, it will adjust to stylus mode right away as well.
This was supposedly launched already, but delays happened due to unknown reasons. But with Asus' reputation, there is no doubt that Project Precog is a game changer!
Dell Concept Duet and Dell Concept Ori
Dell is also developing its own line of laptops with touch screen keyboards. The brand wants to offer more screen space to its users with its Concept Duet and Concept Ori which prototypes are shown at CES 2020.
Dell Concept Duet / Photo by Tom Brant via PC Mag
Concept Duet is a dual-screen device with 13.4-inch FHD panels. The lower display is the substitute for the traditional trackpad and keyboard, offering a touch screen keyboard and touch screen trackpad.
Dell Concept Ori / Photo by Luke Larsen via Digital Trends
Meanwhile, Concept Ori is a foldable device with a roughly 13-inch display featuring QHD+ resolution. It is very flexible, allowing you to turn it into a book-like device which is perfect for reading, do different tasks together for each screen at the same time, and turn it into a standard laptop with a virtual keyboard.
Both of these devices' full specifications, prices, and specific dates of release are not yet announced by Dell. Dell is a prominent brand in the laptop industry so you might certainly wait for these models to be offered if you are looking for a device that can be both a tablet and a laptop!
Intel Twin River
Intel Twin River is a concept laptop with a dual-screen that is made of fabric and was revealed to the public last 2019. This unique fabric is what makes it extra special, making it look and feel like a folio which is not your usual plastic or metallic casing!
It has a 12.3-inch FHD (1920 x 1280) resolution display which is driven by a Whiskey Lake U-series, quad-core Intel processor. Astonishingly, its motherboard is split between its two screens! The top screen is where the main motherboard is placed with the processor, memory, and storage. On the bottom screen, you will find the board featuring connectivity, I/O, and networking.
This laptop is also convertible which allows you to rotate it based on your preference – either the traditional laptop mode or tent mode. Aside from the motherboard, its batteries are also split into both screens, making it run up to 60 WHr at maximum.
This laptop offers you the flexibility of whatever you prefer to use as your keyboard. You can definitely use its bottom screen for its virtual touch screen keyboard or you can also use a Bluetooth keyboard which is very convenient to bring as you can place it inside the device, between the dual-screen, looking like a bookmark as you close it.
This is definitely an amazing laptop to look forward to. It is still a concept and not yet offered in the market. Indeed, it is a device that can offer you more effective and fun ways to finish your errands!
Intel Horseshoe Bend
Intel showed the market its new Horseshoe Bend at CES 2020, showcasing the company's great desire. It has a foldable screen with a 17.3-inch display – making it the largest foldable PC so far across the world!
With its large size, it almost looks like a traditional laptop or a mobile monitor. It has an OLED display and can be bent in the middle or propped up on a flat surface.
You can use it just like a standard laptop with a touchscreen keyboard and touchpad on its lower display. But if you prefer the conventional way, then you can use it propped up using its kickstand and connect it to a wireless keyboard and mouse, making the whole device your screen.
Horseshoe Bend is a highly versatile device that you can use to display two different applications on each screen. It is perfect for those who look for a portable device that can reflect a desktop's operations.
Just like the Intel Twin River, Intel Horseshoe Bend is still a concept. It still needs to be improved yet its features look promising with its large size too!
References:
https://www.pcmag.com/news/hands-on-with-the-thinkpad-x1-fold-lenovos-bending-tablet-gets-real
https://www.theverge.com/2019/5/28/18643484/intel-fabric-laptop-dual-screen-twin-river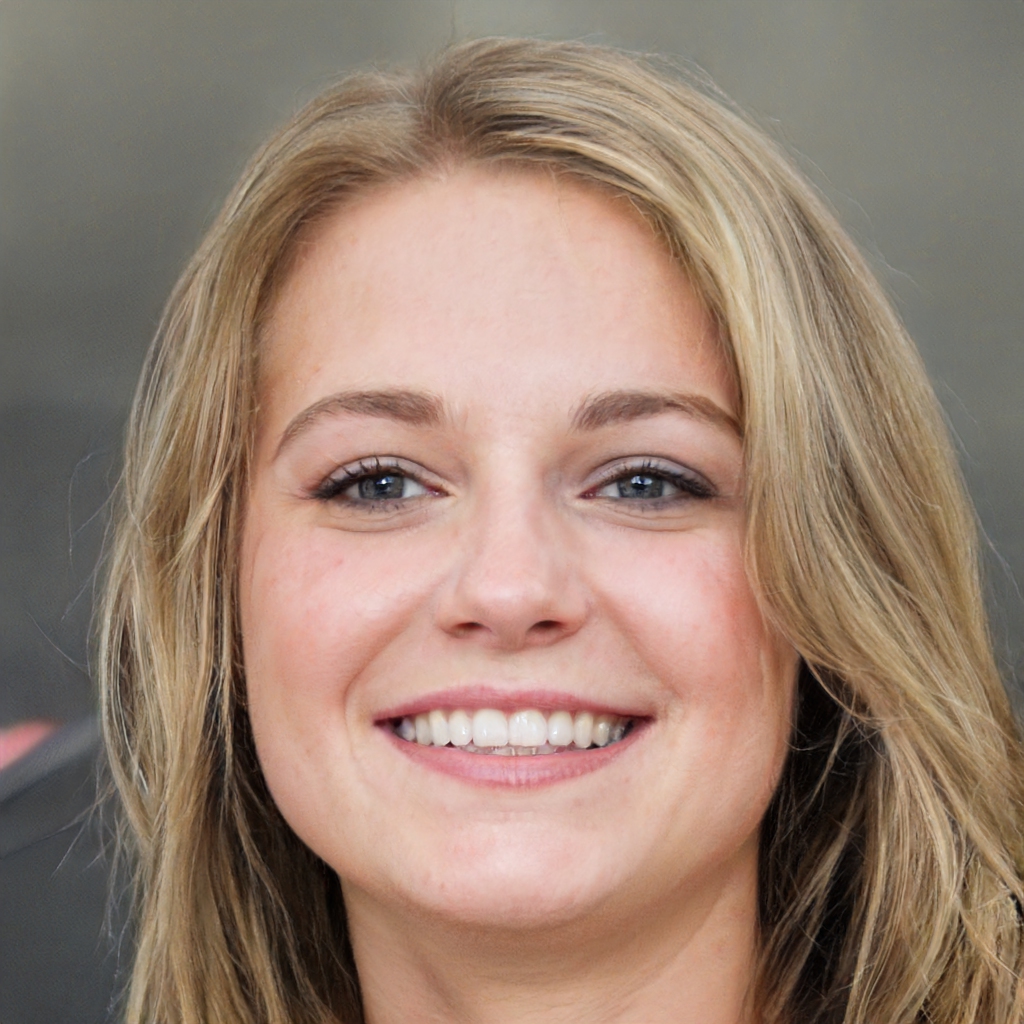 Susan is a professional writer. She has been a writer for eight years and has always been so fulfilled with her work! She desires to share helpful, reliable, and unbiased information and tips about tech and gadgets. She hopes to offer informative content that can answer users' questions and help them fix their problems.