Asus is a trusted laptop brand that continues to gravitate users to their products ever since they started manufacturing laptops. That being said, the reliability of Asus laptops is in question here.
Do Asus laptops break easily? If so, why do Asus laptops break easily? And how do you stop Asus laptops from breaking?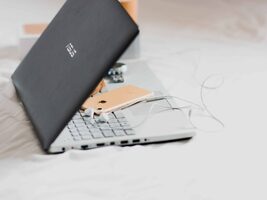 Do Asus Laptops Break Easily?
No, Asus laptops don't break easily. Asus laptops have one of the best build quality and this is proven through a series of laptop quality tests.
Also, pricier Asus laptops would have better build quality as compared to their cheaper models since the former would use premium materials whereas the latter would mostly be made out of plastic.
In general, Asus laptops shouldn't break easily given that the brand invests in premium materials for their laptops to ensure that the build quality is superb.
However, according to several users, the superb build quality that Asus laptops have is only applied to their high-end models.
This kind of manufacturing doesn't apply to just Asus, in general, most laptop brands would have poorly built budget laptops.
The reason for this would most likely be to compensate for the components used (the components of the laptop would be decent, and in exchange, the build quality would be less than average).
There's a possibility that laptop brands do this kind of strategy so that people would opt for their higher-end laptops since these would grant them durability and reliability.
That being said, it's a bit strange to think that budget Asus laptops have poor build quality because according to Asus' official website, all their laptops undergo durability tests.
As you can see, this directly contradicts the claims of several users in which they say that budget Asus laptops break easily.
If all Asus laptops do undergo durability tests, then this should mean that even budget laptop models shouldn't break easily since Asus wouldn't release laptops (that have broken easily during the durability test) to the public.
When it comes to the durability of budget laptops, the results would always be subjective. Of course, these laptops may break easily for several reasons, and for the most part, the main cause of breakage would be on the user's end.
All we can say is, the durability of budget Asus laptops is a confusing topic to tackle due to the contradicting claims coming from both the users and Asus themselves. We can't be biased since both parties involved have valid points.
Moving on, we'll be talking about the durability of high-end Asus laptops and how they don't break easily. This would be a bit easier to tackle since there have been a lot of reviews on premium Asus laptops that praised their superb build quality.
In addition, some people are still loyal to Asus and keep coming back to their laptops since their build quality has been proven countless times. On top of that, premium Asus laptops also have a decent lifespan.
So what makes Asus laptops so durable? They undergo a series of durability tests,  environmental tests, and reliability tests such as:
Durability tests:
Keyboard Durability Test
Hinge Test
Port Durability Test
Panel Pressure Test
Twist Test
Touch Panel Precision Test
Environmental tests:
Low-Temperature Test
High-Temperature Test
Altitude Test
Humidity Test
Reliability tests:
Shock Tests
Drop Tests
Vibration Tests
Bumping Tests
Once Asus laptops pass all these tests, they're branded as Military Grade laptops and that makes them hard to break.
What Is The Lifespan Of Asus Laptops?
The average lifespan of Asus laptops would be three to five years.
The average three to five-year lifespan of Asus laptops is an estimated result of how long most Asus laptops last based on the reviews gathered from users online. Of course, we can't expect Asus laptops to last this long if they're being mishandled.
That being said, the only way an Asus laptop would live long is heavily dependent on how it's handled and maintained.
As for the battery lifespan of Asus laptops, it would generally last for nine hours for budget models and 12 to 14 hours or more (depending on usage) for high-end models.
Asus laptops are known for having decent batteries and they typically have a long lifespan. These batteries only start to last for a short time after a single charge cycle once five years have passed.
The good thing about Asus batteries is you can have them replaced once they don't last too long on a single charge cycle or once they sustain damage such as being swollen and such.
How Long Is The Warranty On Asus Laptops?
Asus laptops have a 12-month limited hardware warranty. The warranty period of Asus laptops will also differ according to their respective countries.
For instance, the warranty period for Asus laptops sold and purchased in North America will have warranty periods of 12, 24, or 36 months and said warranty would also vary depending on a specific laptop model.    
Take note that the warranties mentioned are only applicable to Asus laptops that are new on the date of purchase from authorized Asus product resellers.
According to Asus' official website, the warranty of Asus laptops only cover the following:
Parts and labor repair
Buffer exchange warranty for hardware
Manufacturing
Power related issues (excluding power surges and/or electrical spikes)
The following damages below aren't covered by the warranty of Asus laptops:
Failure caused by improper installation
Operation
Cleaning or maintenance
Accident
Damage
Misuse
Abuse
non-Asus modifications to the product
Software programs
Normal wear and tear or any event, act, default, or omission outside Asus' control
The warranty doesn't cover battery, monitor, batteries, and free or special bundled accessories that came with the delivery of your Asus laptop.
To avail of the warranty of your Asus laptop, you must present an original purchase invoice and warranty card. These requirements must also be presented if you want to avail future service requests from Asus.
To know more about the warranty of Asus laptops, visit this link.
Common Problems With Asus Laptops
Motherboard problems, audio issues, blue/black screen issues, excessive heating, repeated restarts, strange noises, battery problems, constant crashes, are common problems with Asus laptops.
The problems aforementioned are based on what repair services have encountered with their clients. These problems usually occur due to user-related errors such as misuse, in some occasions, these issues occur due to manufacturing-related errors on Asus' side.
That being said, these problems may be resolved easily or not, it would depend on the severity of the issues being experienced by the user.
It would be best to consult Asus' Customer Support if you encounter any problems with your laptop. Why? This is to avoid having your laptop tampered with by yourself or by other unauthorized repair services and void the warranty of the laptop.
In addition, the Customer Support of Asus will also give recommendations as to what you must do once you encounter these issues. If these can't be fixed on your side then that's the only time they'll fix your laptop.
More often than not, it's true that prevention is better than cure and this applies even to laptops. Fixing problems encountered with Asus laptops can be quite costly, especially if they're not under warranty.
In some cases, Asus would even recommend buying an entirely new laptop if issues are too severe and impossible to fix.
That being said, the easiest problems to prevent with Asus laptops are overheating, battery problems, and BIOS problems.
Overheating
To prevent your Asus laptop from overheating, you must keep the vents clear from debris. This would ensure that the fans would function properly and keep the laptop cool when it's running.
Another thing, avoid using your laptop on your bed, couch, or any surface where the vents of the laptop are being covered.
Airflow is essential for a laptop to cool effectively and if these are covered due to being placed on surfaces that cover them, then that would cause the laptop to overheat.
Checking for BIOS updates helps with keeping lags in software at bay. When software lags, this would cause the laptop to overheat, so make sure to upgrade your BIOS.
Lastly, if your laptop is running too many programs all at the same time then that may lead to your laptop overheating. Ensure that your laptop is only running programs that you need to prevent it from overheating.
Battery Problems
To prevent battery problems from occurring, you must practice proper battery care. Avoid charging or keeping your laptop under high ambient temperatures to prevent them from being damaged and having a decline in their lifespan.
If the laptop will not be used for a while, then proceed to charge it up to 50%, turn it off, and then remove the AC power supply (adapter).
To prolong battery lifespan, users must also discharge the battery to 50% at least once every two weeks, this is to prevent the battery from constantly having high voltage (high voltage equates to battery life reduction).
To prevent battery problems and prolong battery life, using the Asus Battery Health Charging software would be a big help.
BIOS Problems
The simplest way to prevent BIOS problems from occurring would be to frequently check for BIOS updates. The majority of the time updating the BIOS helps with any issues encountered regarding the BIOS.
What Does People's Review Say About Asus Laptops?
Based on people's reviews, they would either love or hate Asus laptops. There are a lot of positive reviews in various online forums and blogs alike, all of which would praise Asus laptops for being so reliable.
On the other hand, there are also negative reviews that target Asus laptops for being heavy and having short lifespans.
People will always have mixed reviews when it comes to certain products and Asus laptops are no exception. Asus laptops are constantly being put through the fire and the result would always be positive and negative reviews mixed.
For the most part, it's safe to say that positive reviews outweigh the negative ones since there will always be people who would go back to Asus laptops no matter what.
For instance, when Asus releases new laptop models, there will always be people buying them, no matter how much they cost. Why? Because people know that Asus, as a laptop manufacturer, provides reliable and durable products.
The negative reviews posted online would mostly say that Asus laptops break easily or they don't last very long, some even claim that Asus laptops only last them for a year before they break completely.
The majority of the time people experience issues with their Asus laptops (which in turn makes them post negative reviews online) is due to their negligence and misuse.
It's been proven that Asus laptops are durable and reliable since they're branded as Military Grade laptops. On top of that, a lot of users vouch for the longevity that Asus laptops have both for battery and average lifespan.
One user shared their experience of owning an Asus laptop (did not mention which model it was) for four years and only experienced the performance degradation in the fifth year.
Luckily, the user was able to solve their performance issue by replacing the laptop's HDD with an SSD. That's another thing that makes Asus laptops great, it's their customizability.
Other positive reviews that people have for Asus laptops mention the following:
Great specs coming at an affordable price tag
Republic of Gamers (ROG) laptops (considered as one of the leading gaming laptops in the market)
A variety of laptops from entry-level to high-end models
Great build quality when it comes to high-end Asus laptops
Great battery life
Long average lifespan
Moving on to the negative reviews, people would often mention the following:
Poor post-sale service (although it may not be directly related to cons regarding Asus laptops, it's worth mentioning)
Poor build quality on budget Asus laptop models (it's to be expected since people are getting what they paid for)
Overall, the negative reviews people have of Asus laptops don't necessarily condemn them as the worst laptops in the market.
It's given that there will always be people who aren't satisfied with their laptops, and sometimes, they're not aware that issues emerge due to their negligence.
How Do You Stop Asus Laptops From Breaking?
The best way to stop Asus laptops from breaking is to keep the air vents clear and handle the laptop with utmost care.
Most users forget the most basic part of stopping laptops from breaking—handling laptops with care. There's no further explanation as to how users can stop their laptops from breaking since it's fairly straightforward.
If people want their laptops to last, they'll have to make sure to take good care of them, otherwise, they're putting them at risk of succumbing to damage easily.
Taking care of an Asus laptop properly to stop them from breaking would involve keeping them out of high temperatures, liquids, practicing proper battery health care, securing them in a bag when not in use, keeping the air vents free from debris, etc.
The maintenance and preventive measures aforementioned are some of the most basic steps that users must take note of to stop their Asus laptops from breaking.
Asus Laptops Alternative
The Lenovo Legion 5 Pro, Lenovo X1 Carbon, and Lenovo Yoga 9i are the best Asus laptop alternatives.
If there's one thing Lenovo is known for, it's durability and longevity. If you're not sold on Asus' claims of having reliable laptops and you're also discouraged by the negative reviews people have on Asus laptops, then the best alternative to them would be Lenovo.
Lenovo offers a wide variety of laptops belonging to different price ranges, all of which would surely fit the needs of varying customers.
For instance, the best Lenovo consumer laptop would be the Lenovo Yoga 9i. This particular laptop model runs on an Intel Core i7 processor, has an Iris Xe GPU, and 16GB RAM—not bad for a consumer laptop.
The great thing about this laptop is it performs fast and has a long battery life, specifically, it can last up to 11 hours of usage.
When it comes to business-class laptops, the Lenovo ThinkPad Carbon (Gen 9) would be the best model. This runs on an 11th Gen Intel Core i5/i7, an Iris Xe GPU, and 256GB/512GB/1TB SSD.
This particular business-class laptop is at the top of its game thanks to its superb specs, long battery life, and light weight.
Lastly, the best alternative for an Asus laptop, specifically in the gaming department, would be the Lenovo Legion 5 Pro.
If you're the type of person who prefers Ryzen processors over Intel processors, then this Lenovo gaming laptop is the one for you.
It runs on a Ryzen 7 5800H processor, an Nvidia GeForce RTX 3070 GPU, 16GB RAM, and 512GB SSD.
This laptop model grants users a seamless gaming experience without compromising battery life. It's also got a great QHD 165Hz display that makes gaming pleasant and fast to the eyes.
Resources:
https://www.asus.com/Content/ASUS-laptop-quality-test/
https://techguideco.com/is-asus-a-good-laptop/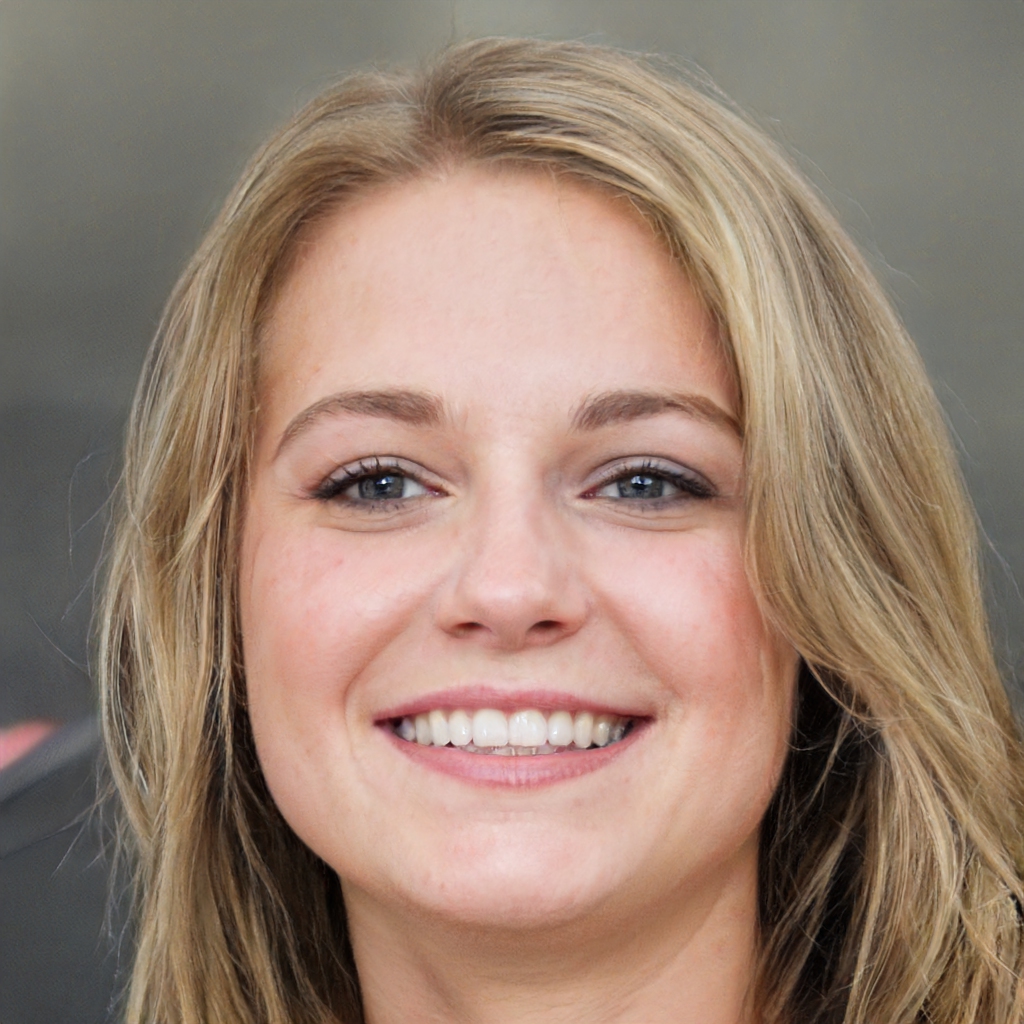 Susan is a professional writer. She has been a writer for eight years and has always been so fulfilled with her work! She desires to share helpful, reliable, and unbiased information and tips about tech and gadgets. She hopes to offer informative content that can answer users' questions and help them fix their problems.