LG is a family-owned South Korean multinational corporation specializing in producing highly innovative electronic products, that are committed to helping customers' lives more comfortable.
However, even though the company aims to bring value to its users' lives, the consumers might still inevitably experience daily problems.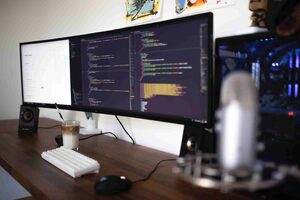 List of Common Problems with LG Monitor
Though LG monitors seem uncomplicated because of their thin appearance, many can still go wrong beyond its facade.
To help LG users troubleshoot monitor problems, listed below are the common ones and how to fix them.
1. The monitor does not work
Monitors that won't work are the implication of many issues that exist. To help you diagnose the real issue and avoid further problems, following the guide below will help you fix the hassle troubles.
Monitor incorrectly connected
First off, the user must ensure no physical monitor defect. To do this, check if the monitor is on an energy-saving mode.
LG Monitors typically displays on its screen even though it may seem off, but a light indicator is placed on the model. Pressing the monitor's power button will help fix this situation.
Faulty Monitor's Power Cable
If everything seems to be working fine with your monitor, the fault may now arise from the monitor's power cable.
To ensure that the confirmation of the issue will be done safely, you can contact LG for a power cable replacement.
2. Monitor only displays the 'No Signal' message
When your plugged-in LG monitor displays the 'No Signal' warning message, you may have bumped into this issue.
When the situation is already bothersome, you'll know how to troubleshoot by reading more below:
Damaged Video Cable
If the video cables seem hopeless to use, try replacing them with VGA, Display Port, DVI, or HDMI as a temporary alternative since most monitors use this as a standard.
Graphics Card problem
This problem typically happens when your driver is outdated. To fix this issue, check if your graphic card has multiple ports. With this, you can verify if the problem only lies on your graphic card's port.
If you have verified that the graphic card has a failing port, you can move the cable to another port slot instead.
3. LG Monitor is blinking or flickering
A blinking monitor is one of the most hassle things that can go wrong with your LG Monitor.
Not only can they hurt your eyes, but the continuous flickering seems to be irksome as well, especially when you are working on a crucial project.
Find out how to manage flickering LG monitor below.
Loose Video/Power Cable
Track down if there are loose cables at the back of the monitor, as loose ends interrupt the smooth flow of information delivery.
Loose video cables are an easy fix. To do so, tighten the video cable connected both on the monitor and the system unit to ensure loose cables are left.
Defective Video/Power Cable
If tightening the cables seems not working, you may conclude that the video or power cable is already malfunctioning.
However, a repair won't help in this scenario because the only option left for you is replacing the damaged cable.
Improper Refresh Rate
Not only cables can cause flickering monitors but also incorrect refresh rates.
Refresh rates are the number of images that will be sent from the CPU to your monitor in a matter of seconds, and they are expressed in hertz.
To change the refresh rate into a suitable fit for your monitor, right-click into display settings > display adapter properties > monitor > screen refresh rate.
Note that in spotting the proper refresh rate, updating your computer driver may help.
4. Black/Colored Vertical Lines
Vertical lines can cause a nightmare, particularly for first-time desktop owners.
Worry no more because as nightmarish as they seem, you don't have to panic about it.
Trace where did these lines arise for you to troubleshoot this issue quickly:
Hardware Failure
First, you can observe the following steps to ensure that software issue does not cause the vertical lines.
Shut down your desktop but keep the power cable attached.
Switch the PC on again.
Press F10 many times to launch the recovery environment.
If the monitor turns out to be alright after this, proceed to the 'Software Issue' item below.
You can confirm that the vertical lines are caused by a hardware failure when you're already in the Basic Input/Output System (BIOS) setting, and the verticle lines are still visible.
In this case, you have to execute a hard reset and then update the BIOS.
When updating the BIOS, note that interfering with the process will cause further issues that are even more difficult to resolve.
However, if updating the BIOS frightens you, contacting tech experts would be great as this minimizes the additional damage an improper execution may give.
Software Issue
If the vertical lines did not appear in the BIOS setting, the issue arose from a software-related problem.
You don't have to worry because this issue is more straightforward to settle. To do so, follow the steps listed below:
Enable the safe mode that you can access from the Startup Settings.
Uninstall the display adapter.
Verify if there are driver updates available.
Do not forget to disable the safe mode.
Monitor Defect
If the vertical lines persist even after the above resolutions, the problem will boil down to the physical defect of your LG monitor.
However, vertical lines caused by defects arise from the LCD panel, which is the most expensive monitor part.
If the costs of repairing outweigh the costs of purchasing a new monitor, you can resort to the latter to save up a penny.
5. Dead/Stuck Pixel
A dead pixel is a tiny dark part of the monitor, and it can be bothersome despite its small size.
On the other hand, a stuck pixel is like a dead pixel, only it does not appear a black color but is sometimes red, green, or blue.
Even though they appear tiny, users can find them pesky because they don't match the monitor's entire display.
Find out below what you can do about them:
Physical Malfunction
Unlike the aforementioned common monitor problems above, dead and stuck pixel occurs because of the monitor defect.
First, you might want to check if the warranty is still valid. Return the monitor as soon as possible because sometimes, stores do not replace the monitor with many dead pixels.
If the store turned you down, monitor replacement is unnecessary since the monitor is still functional despite the dead pixels. They could give you an uncomfortable feeling, but that would be all.
6. Resolution Problem
Screen Resolution refers to how clear the texts and images are displayed on your screen.
However, when the resolution displays vague images and texts, this becomes a problem.
Figure out below the possible reasons and how to fix them below:
Incorrect Resolution Setting
A resolution setting becomes improper when it doesn't match the memory and graphics card capacity responsible for this department.
To check the recommended resolution setting and switch to them instead, follow the steps below:
On your Windows desktop, press right-click and choose Display Settings.
On display,select the drop-down menu.
Search for the recommended setting. However, if the problem persists, find out the appropriate setting by testing them.
Hardware Problem
Display resolution relies not solely on its software but also on the hardware that makes up the display. This hardware includes the display cables, graphics card, and the screen itself.
The problem may arise due to the incompatibility of the graphics card and display cable. Find a compatible graphics card and display cord and replace the old ones to fix the issue.
7. LG Monitor Audio Not Working
No audio output can be one of the hassle problems out there because it may require a little hunt down before you can track it down.
To reduce the weight of your baggage, here are some tips on how to fix the LG monitor audio problems:
Jack Port Problems
Jacks are the ports where the audio equipment's cable goes in. To fix this, here are some tips about Jacks because usually, users are confused with them:
Audio-In Port or Green Port must be attached to your computer for you to play audio on the monitor using either VGA or DVI ports.
Earphone Jack or Black Port must be connected with your audio equipment.
Control Panel Settings
Usually, Hardware and Sound Settings pop on the screen when an audio port is connected.
If the user fails to choose the proper settings, a problem might arise.
To straighten out things, follow this:
Go to Control Panel.
Then choose Hardware and Sound.
Select Sound.
And click the Change Sound System option.
8. Monitor Buttons not working
When the LG monitor buttons don't work, some functions are hard to execute, such as powering the screen, adjusting brightness, and the likes.
To fix this issue, below are the recommended solutions how you can fix it:
Loose Buttons
In this case, buttons may have loosened because of their frequent use. Written below are the suggested guides on how to make them work again:
Shut your computer down.
Unplug all the cords and cables attached to your monitor.
Press the buttons for 10 seconds and then release them.
In this way, the buttons may be stimulated and could work again.
Defective Buttons
If the resolution above did not work, it might show that the buttons are already defective.
Faulty buttons are rare to occur. However, they are damaged mainly because of their frequent use.
To ensure no further problems that may happen, take your monitor to a professional repair and let them help you with your problem.
9. LG Monitor HDMI No Signal
Monitor HDMI No Signal issues are often encountered by desktop users, so you don't have to worry about it.
To provide a brief background about the issue, the No Signal warning indicates that the monitor did not receive any input from your source, which in this case, is the HDMI.
With this, provided below are the reliable fix you can do with your LG monitor:
Update your Chipset and Graphics drivers
The problem may have arisen from an outdated chipset or graphics driver.
In this, you may have to call for a professional tech expert to help you if you are not sure about the condition of your chipset and graphics drivers.
Unplug all HDMI Cables attached
If multiple HDMI is connected to your monitor, this solution may work best for you.
Try to unplug these sources and follow the steps below:
Unplug the HDMI cables from the monitor's ports.
Unplug the monitor's power cable for about ten minutes.
Switch the monitor's power back.
Plug HDMI cable one at a time,
In this way, your LG monitor will have enough time to read each HDMI port.
LG Monitor Pros & Cons
With all the common problems presented above, they are not enough to become a determining factor whether to buy an LG Monitor or not.
Identifying the benefits and drawbacks of owning an LG Monitor could help because they give an overview of utilizing your monitor and its set apart from the other competitors.
Not only will you know what to expect from your LG Monitor, but you can also know what your LG Monitor could not give you.
With these, detailed below are the advantages and disadvantages of owning an LG Monitor.
Pros
Ultra-Wide Models
LG 34GP83A-B is one of the ultrawide monitors that LG offer. With this kind of variant, users who particularly like to multitask will love this 34-inch, 3440×1440 resolution with an aspect ratio of 21:9.
With them being 30% more than the typical monitors with a slightly curved appearance, they could be ideal for gamers and editors to experience an immersive experience.
Immersive Gaming Experience
LG is best known for producing tech devices specializing in gaming and Variable Refresh Rate or VRR that help to stabilize and reduce buggy and unnecessary motions.
 Gaming and other computer-related works such as editing and multi-media arts can be experienced smoothly, thanks to LG's VRR.
IPS Panel System
LG exclusively manufactures In-Plane Switching. That is why it is easy to say that their devices, including their monitors, have IPS technology—committed to revolutionizing display, organizing the orientation of liquid crystal layers between the glass substrates.
IPS mainly helps for ultrawide viewing, as it provides a substantially colored angle even in the peripheral area vision of the user.
Intertek Certified
Intertek certification assures the consumers that the product they buy is reliable. Since LG is Intertek certified, the users don't have to worry as accreditations like this are guaranteed to be dependable. 
Cons
Restricted Ergonomics
Tech fans notice that LG seems to like producing fixed ergonomic monitors. This issue may be one of the biggest turn-offs, especially to consumers who want to adjust their monitors according to preferences.
Without the freedom to adjust the screens, the tendency is that the user will have to adjust. Some may find it a hassle and will resort to finding another brand that offers better ergonomic monitors.
Low Contrast Display
While the IPS display sounds like all rainbows and butterflies, they actually have a slight flaw. IPS tends to offer a low contrast ratio which means that the blacks may appear closer to the greyer side.
How Long Should LG Monitor Last?
Generally speaking, LG Monitors last up to 60,000 hours of use or roughly 10-20 years.
Monitors are one of the low-maintenance and long-lasting desktop parts.
However, rough estimates like this fluctuate as per different kinds of usage that vary from user to user.
Monitors like LG's arrange the liquid crystal display with layers of polarizing material for the illumination source, which tends to deteriorate over time.
Factors that could affect LG monitor's lifespan
Many factors could affect the life expectancy of your LG Monitor, and it is crucial to be aware of them.
Knowing the elements that could potentially reduce the longevity of your monitor can help you avoid them and take the road of lengthening your monitor's life.
Presented below are the determining factors that influence the life duration of your LG Monitor:
8-hour a day usage
Using your monitor in a religious time of eight hours a day can prolong it for over 30,000 up to 60,000 hours or 10 to 20 years.
These years of life are the usual lifespan of monitors.
12-hour a day usage
Using your LG Monitor for a maximum of 12 hours a day and turning the power off after would take the monitor for about 12-15 years before it bid its goodbyes.
18-24-hour a day usage
Users whose work heavily depends on a computer tend to face their screens this hour-period.
However, if you have noticed, the longer you use the monitor daily, the more it slims the possibility of its longevity.
A user can expect to be with their monitors for 3-5 years with this kind of usage.
Is It Worth Repairing an LG Monitor?
No, because unfortunately, monitor repair costs can go up to $400, straightforwardly outweighing the costs of purchasing a new monitor for only $100-300.
Unlike other tech devices, monitors tend to be one of the most expensive parts to repair because when they catch problems, it's significant and major, most of the time.
It is indeed costly, considering that for panels alone, the costs can go around $400 already.
However, frown not because if the repairs balloon into prices like $400, purchasing a new monitor is a good deal as warranties and upgraded version guarantees come with it.
Maintaining your Monitor to Reduce Repair Risks
Cleaning your monitor up can help limit the dirt they may accumulate and paves the way for a longer course of life.
However, cleaning should also have a proper way for improperly cleaning the LCD can produce further problems.
Read more below to clean your LG Monitor appropriately:
Disconnect the cables attached to your monitor to prevent incidents.
Clean the monitor plastics with a moistened linen cloth. (WARNING: Do not soak the material into the water, then smudge in the screen as this may damage your monitor.)
Turn off your LG Monitor when not in use.
Place your monitor in a stable plane to minimize the risks of dropping and falling.
Keep away the monitor from a high-temperature place.
Is It Worth Buy an LG Monitor?
LG Monitors are cost-efficient and high-quality, making them worthy of buying.
With substantially reasonable prices compared to its competitors, LG Monitors are definitely worth the shot.
To make the claim more concrete and to help you decide whether to buy it or not, weighing the benefits and drawbacks of buying LG Monitor would greatly help as it is an objective way of just decision.
Thoroughly summarized below are the pros and cons of buying LG Monitor:
Pros:
Ultra-Wide Models
Immersive Gaming Experience
IPS Panel System
Intertek Certified
Cons:
Restricted Ergonomics
Low Contrast Display
With the advantages and disadvantages of detailed and careful research, users can now wisely decide as they opt to incline their preference on the monitor they desire.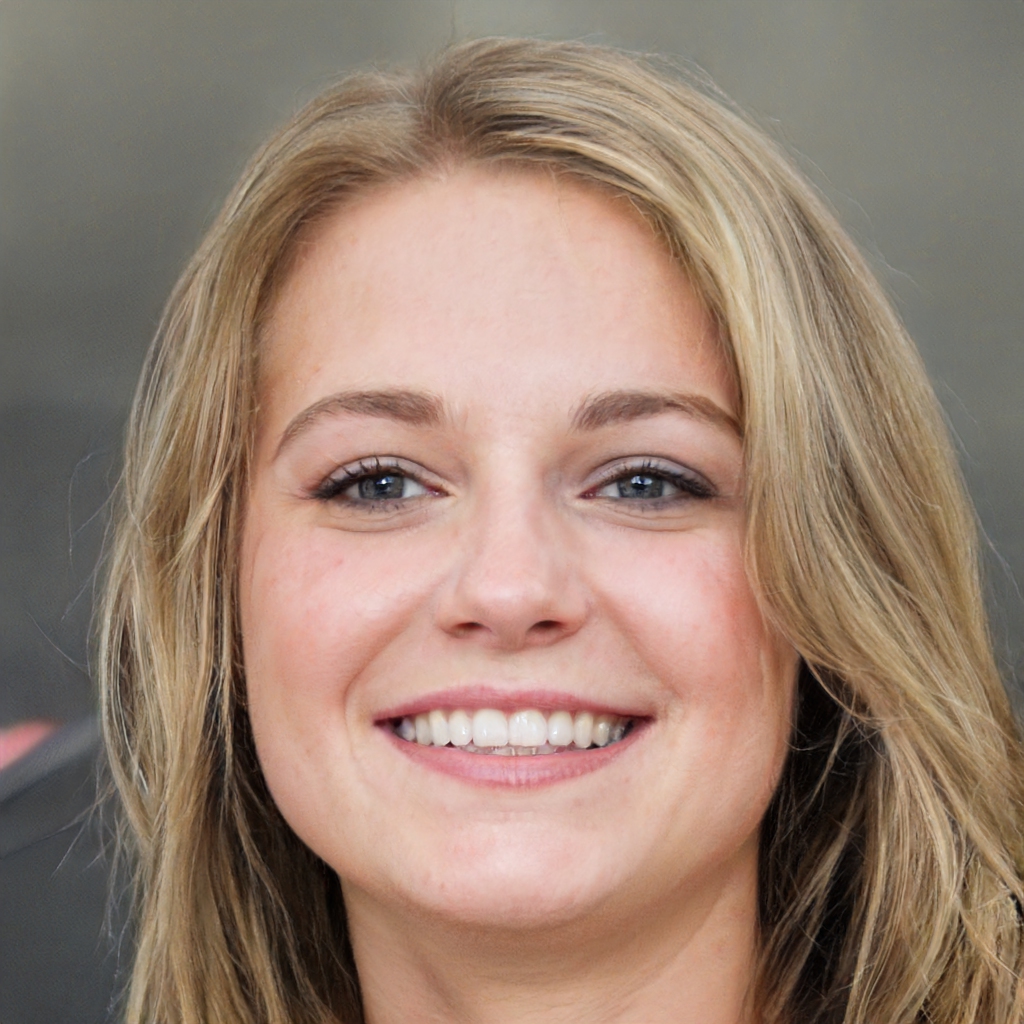 Susan is a professional writer. She has been a writer for eight years and has always been so fulfilled with her work! She desires to share helpful, reliable, and unbiased information and tips about tech and gadgets. She hopes to offer informative content that can answer users' questions and help them fix their problems.