MSI laptops are known for their gaming laptops that consistently seem to be on top of their game. With a well-known brand like MSI, a lot of people expect their laptops to be near-perfect in all aspects such as reliability and durability.
This begs the question, do MSI laptops last long? How long do MSI laptops last? How durable are MSI laptops? We'll be answering these queries as you read the article.
Do MSI Laptops Last Long?
Yes, MSI laptops last long. Several users have shared how long they've had their MSI laptops, some have said that their MSI laptop from the GT Series lasted them for more than five years while others had theirs for more than seven years.
MSI has proved that not only are their laptops reliable in terms of performance but also in the department of being durable. The majority of MSI's laptops, especially the pricey high-end ones, are made out of aluminum and this already makes them durable against physical damage.
The durability of the external components of MSI laptops also applies to their internal components. How? MSI makes use of superb cooling systems for their laptops to prolong the lifespan of each component that's enclosed in the chassis.
In addition, as aforementioned, the reviews and experiences that users share in various platforms online would testify that MSI laptops do last long. In a general sense, the average lifespan of MSI laptops would be four to eight years. Of course, people may encounter minor hiccups throughout this four to eight-year timeline.
An MSI laptop is also prone to minor issues as the years pass, luckily, these are fixable. For instance, hinge problems may be encountered or broken fans may occur after some time. People shouldn't fret once they encounter these issues as this will not affect how long their MSI laptop would last, on the plus side, we did mention that these problems are fixable.
Another thing (and this may be considered as the most important factor) that would make MSI laptops last long, is how users handle their laptops. We've established that MSI laptops do last as long as their advertised lifespan, however, this can't be achieved without the effort coming from the users themselves.
It's only natural to expect that even the most durable laptops wouldn't last if they're constantly being abused by dropping them all the time, spilling liquids on them, overclocking at all times, and so on.
Do MSI laptops last long? Yes, they do, so long as people take good care of their laptops, they'll be able to maximize the advertised lifespan of MSI laptops.
How Long Do MSI Laptops Last?
MSI laptops last for four to eight years on average in terms of lifespan. As for battery life, they would typically last six to eight hours and there are also instances where the laptops would last 10 hours as well.
When answering the question of how long MSI laptops would last, it's imperative to talk about two things: lifespan and battery life.
MSI laptops in general have a decent lifespan and battery life for being gaming laptops. Not a lot of gaming laptops can last as long as MSI laptops, however, their battery life isn't something to rave about since it's only considered as decent and nothing special.
Average Lifespan
MSI laptops can easily last for four to eight years if they're taken care of properly. To prove this, a lot of people have shared their experiences with their MSI laptops and how long they've had them running. In short, they loved their experience with MSI laptops.
One user claimed that their laptop from the GT Series has been running for more than five years, and the laptop even ran 80℃ to 90℃ games and it still managed to survive for a long time.
Another user stated that they've been using their MSI laptop (didn't specify which model) for seven years (and counting), they continue to state they've used the laptop for both light and heavy work.
Needless to say, several users in the gaming laptop community vouch for the longevity of both the GT and GE Series from MSI.
The longevity of MSI laptops applies to almost all of their laptop models, and yes even the old ones from the year 2012. A user shared their experience with their GT780DXR that they bought in 2012 and said that it's still up and running in 2019, so that's a total of seven years!
Overall, MSI laptops have a decent lifespan, considering they're gaming laptops and it's common for people to think that gaming laptops don't last that long.
Just remember, to make the most out of a gaming laptop like the ones from MSI, ensure that the fans and vents are clear to allow airflow since overheating is one of the main causes of short lifespans in gaming laptops due to the internal components succumbing to heat.
Battery Life
The battery life of MSI laptops isn't something to rave about since it's pretty standard to come across laptops with a battery life of six to eight hours. There may be a reason why MSI laptops only have average battery life and this is due to receiving the laptops in an overclocked state.
When a laptop is in an overclocked condition then it'll use its maximum output for everything and that puts a strain on the internal components such as the GPU and CPU. Apart from experiencing poor battery life, an overclocked laptop would most likely lead to other issues such as overheating.
According to this one user, they shared their experience of only having their MSI laptop last on them for 2.5 hours. This user concluded that it's a possibility that they received their laptop in an overclocked state which is why the battery is being drained so much.
The next thing they did was to tweak the settings on his laptop, after doing so, the battery life of his MSI GS66 has significantly improved from 2.5 hours of use to 6-12 hours (depending on usage). The user also mentioned that tweaking the settings may help in resolving any lag issues that may occur in the long run.
The user has shared a link on the guides that they followed online that lead them to fix their battery capacity issue. The following procedures shown below are based on the experience that said user has shared.
An overclocked laptop can easily be tweaked so that the battery life and performance will be enhanced. If you want to find out more on how to tweak your MSI laptop out of its overclocked state, you may visit the following link below:
If you find this a bit difficult to follow or you don't want to risk doing the procedures shown in the link, the next best thing you can do is to change the fan settings of your laptop by opening MSI Center. Change the fan settings to Advanced Speed or you may tweak it however you want.
You may then proceed to turn off Overdrive and set the graphics mode to Hybrid (in General Settings via Dragon Center).
Again, these steps are optional but if you want to take your MSI laptop out of its overclocked state (this may or may not be the case for all MSI laptops), then you may do so (but proceed in caution as this may or may not work or cause issues to your laptop).
Read More: How Long Do Dell Inspiron Laptops Last? (Explained)
How Durable Are MSI Laptops?
MSI laptops are durable to the point that they can withstand several physical and environmental damages done to them. Also, MSI laptops are durable since they're built to last for more than four years.
A lot of people have had their fair share of MSI laptops that lasted them for a long time while some have only suffered minor dents and scuffs on their laptops.
Another factor that makes MSI laptops durable is the components they're made out of. Be it internal or external components, these are made with high-quality materials (which explains their expensive price tag.
The manufacturing process of MSI laptops also confirms that these laptops are durable. Before releasing them to the public, the laptops themselves undergo a series of tests to determine whether they're durable enough or not.
Some examples of tests being done would range from the general testing of the on and off buttons and volume buttons to drop tests, temperature tests, shock tests, vibration tests, transportation tests, and so much more.
MSI makes it a priority that every laptop they send out will meet quality assurance standards so that users aren't disappointed with their product. Users always look for longevity, durability, and reliability in laptops, thankfully, MSI can provide all of these in their laptops.
Although the MSI laptops are made out of a mix of plastic and aluminum and aren't completely made out of a single material (e.g. full-bodied aluminum), they're all still considered durable. Some may find it odd that premium laptops from MSI still have plastic parts, we're pretty sure MSI designs their laptops like this for a reason.
Overall, MSI has a decent build quality that surely makes the majority of their laptops durable. Just take note that MSI is also susceptible to issues like hinges breaking since these parts are made out of plastic. Not to worry though, you can have these repaired and your laptop is good to go.
Do They Last As Long As Other Laptops?
MSI laptops don't last as long as other laptops since other brands offer laptops that last significantly longer, especially in regards to battery life (e.g. Apple). As for average lifespan, MSI may have a better chance of outliving its competitors.
To give a better comparison of how long MSI lasts compared to other brands, we'll be presenting them in a table, and within this table, you'll see both the battery life and average lifespan of MSI along with other laptop brands.
Take note that we'll be providing specific laptop models per brand and said laptop models are handpicked by searching for which model has the best battery life (per brand). As for the average lifespan, it would be based on each brand's general statistic, so this would apply to the majority of all laptops' lifespan belonging to that specific brand.
| | | |
| --- | --- | --- |
| Brand | Average Lifespan | Battery Life |
| MSI (Summit E16 Flip) | 4-8 years | 11 hours |
| Apple (MacBook Air M1, Late 2020) | 6-7 years | 29 hours |
| Lenovo (Flex 5G) | 3-5 years | 30 hours |
| Asus (ExpertBook B9450) | 3-5 years | 16 hours |
| Microsoft (Surface Laptop 3) | 4-5 years | 10 hours |
| HP (Envy 14) | 3-5 years | 19 hours |
| Dell (Latitude 9510) | 3-5 years | 18 hours |
| Samsung (Galaxy Book Pro 13) | 3-5 years | 19 hours |
| Acer (Chromebook Spin 15) | 5-6 years | 13 hours |
Arguably, MacBooks would always have the number one spot when it comes to longevity. These laptops also have a better chance of outliving other laptop brands and this has been tried and tested already.
Another thing MacBooks are known for are their superb battery life. As aforementioned, the MacBook Air M1 has 29 hours of battery life (depending on usage) and that makes it a reliable laptop that would provide consistent use and productivity for users all throughout the day.
As we can see from the table, the MSI laptop we've mentioned has the lowest battery life. This is to be expected since we did mention that MSI laptops only have decent battery life, so nothing too special here.
As for average lifespan, MSI laptops have the upper hand against other brands. This has been proven by several experiences shared by users wherein they share how long they've owned their MSI laptops. Said users are happy that their MSI laptops lasted them that long and are still able to perform well.
How Long Is The Warranty On MSI Laptops?
The warranty on MSI laptops is 12 months long.
According to MSI's official website, MSI laptops also have a one-year Accidental Damage Coverage from the date of purchase.
This accidental coverage warranty is limited to one claim per notebook (WIND Notebook is not covered). Moreover, the product in question must be registered within 30 days from the original purchase date for this coverage to be claimed.
The ADC warranty covers damages such as drops, spills, and electrical surges. On the other hand, this warranty doesn't cover cosmetic damages (e.g. scratches, dents, etc.), stolen, lost, incorrect, or inadequate custom installations, intentional damage, natural disaster, fire, and recovery or transfer of data.
The one year general warranty is applicable to all MSI laptops, however, the ADC limited warranty is only applicable to selected MSI branded laptops and the accessories that come with it.
The following components (are inclusive but not limited to) are covered under the limited warranty: HDD, CPU, Motherboard, MXM GPU, Keyboard, Audio Devices, Touchpad, Optical Drives, LCD, Bluetooth Module, Wireless Module, built-in webcam, built-in buttons, AC/DC adaptor, and power cord.
You may refer to this link to know more details about the warranty on MSI laptops.
How To Make MSI Laptops Last Longer?
To make MSI laptops last longer, provide physical protection to your laptop, have proper management of battery life, ensure that the laptop receives frequent maintenance and cleaning, manage cooling options, upgrade your RAM, switch to SSD (if you're using HDD), and replace components that aren't working anymore.
Since the majority of MSI laptops are gaming laptops, they should be treated with extra care since these are a lot more susceptible to overheating problems than consumer laptops.
The best way to make MSI laptops last longer is to not overclock them and ensure that the vents are not covered with dust or any other particles so that air can make its way to the internal components and cool them down.
Lastly, users must know how to handle their MSI laptops properly. Mishandling laptops in any way would surely expose it to damages and ultimately lead to a much shorter lifespan. Remember to take note of the practices we've mentioned above to make your MSI laptop last longer.
Resources:
https://tech3mag.com/msi-laptops-are-they-reliable/
https://us.msi.com/page/warranty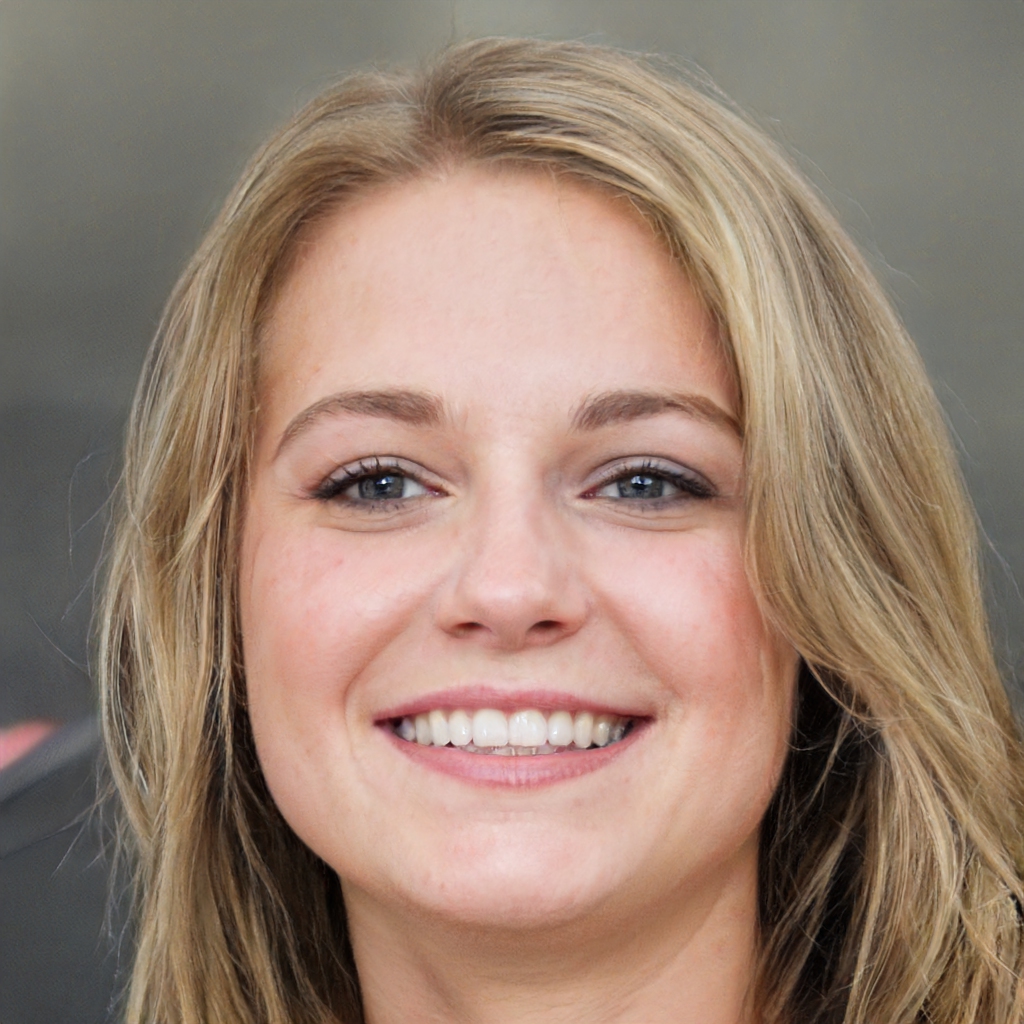 Susan is a professional writer. She has been a writer for eight years and has always been so fulfilled with her work! She desires to share helpful, reliable, and unbiased information and tips about tech and gadgets. She hopes to offer informative content that can answer users' questions and help them fix their problems.