If you are considering Lenovo to be your new brand of laptop, you will surely run across the IdeaPad. This line of consumer-oriented laptops was introduced in 2008.
With its appealing price and features, a lot of customers are looking into it. And, one of their major questions is – what are its usual issues?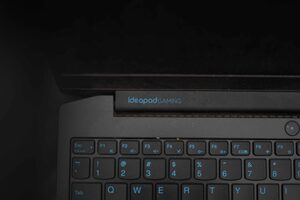 List of Common Problems With Lenovo IdeaPad
So, Lenovo IdeaPad made it to the top 3 list of your next laptop of choice. You have checked its various series, costs, specs – and thought it is worth considering!
Your next step is to find out its usual troubles to make sure you are choosing the right one for you. Sure, there is no perfect laptop, so it is necessary to know this laptop's issues that you might encounter and how to handle these if ever you will get it in the future.
Below are some of the common problems with Lenovo IdeaPad with suggested solutions.
1. Not turning on
Lenovo IdeaPad may not turn on even after you press the power button which is usually caused by a faulty battery.
Solution: Check the battery of your laptop to make sure it is locked in its place properly. If your laptop shuts down right away once you unplug its charger, then the battery is damaged already and needs to be replaced.
2. No display
As you turn on your Lenovo IdeaPad, the desktop home screen is not loading. This can be caused by a damaged screen.
Solution: If the laptop is visibly damaged or has some discoloration, you may need to replace it. If there is no screen damage, you may try to force restart your IdeaPad. After shutting down, let your laptop rest for 10 to 15 minutes before turning it on again.
3. Failure to boot up
After a couple of attempts, your IdeaPad's operating system is not booting successfully; just keep on showing the Lenovo logo and taking you to an error message.
Solution: If the screen occurs blue with code errors that keep on showing, you need to replace your hard drive. Check also the laptop's RAM as if there is not enough memory, your device will really not boot up.
4. Unable to connect to WiFi
Lenovo IdeaPad can also experience some connectivity issues to the Wifi.
Solution: Check the router connection and if needed, reset it. Check the Wi-Fi setting of your laptop as well to make sure that you are connected to the Wi-Fi. Lastly, make sure that you have downloaded the appropriate driver for the correct operating system of your IdeaPad to Lenovo's website.
5. Not charging
Your IdeaPad may not be charging even if the charger is plugged into it. This may be caused by a faulty outlet, defective charger adapter, issue in the laptop's charging port, outdated software, or even a dead battery.
Solution: Make sure that the outlet where you plugged the charger has no problem. Check the charger adapter also to make sure it is not yet burnt out using a voltmeter. The laptop's charging port should be maintained regularly as well to ensure there is no debris obstructing the connection between the laptop and the charger.
You should also update the software of your IdeaPad to make sure of the smooth charging all the time. Lastly, if the battery of the laptop is dead, there is really no way to fix it but to replace it with a new one.
6. Distorted audio
You may experience distorted sound when you use the audio port with earphones or the speaker system of the IdeaPad itself.
Solution: Check your earphones as they may be the cause of the distorted audio. Check the volume and echo as well to make sure it is just right not to affect the quality of the sound. Too loud volume or too much echo can distort the sound, certainly.
7. Not reading CDs or DVDs
Whenever you put a CD or DVD on your laptop's optical drive, it is not being read.
Solution: Make sure that the CD or DVD has no scratches as these can be the reason for not operating. The optical drive may be damaged as well which needs fixing and replacement. 
Read More: 4 Common Problems With Lenovo Legion (With Solution)
Lenovo IdeaPad Pros & Cons
The pros of Lenovo IdeaPad are being innovative, offering a wide range of series, affordability, and reliable support service while its cons are its standard design, low durability, and poor picture quality.
Purchasing a new laptop is no small deal. It is an investment that you will make, thus, it is expected for you to thoroughly evaluate the specific laptop that you are considering using at home, work, or even at school.
Lenovo IdeaPad might have caught your attention big time so you want to dig more about it. Aside from knowing its pros, you should very well understand its cons as well!
Pros
Lenovo is recognized for its innovative devices. It is continuously improving its laptops just like the IdeaPad to better meet the needs and demands of its customers. It ensures to always offer an up-to-date product that will meet the standard of the market.
You will surely find your most desired laptop among Lenovo IdeaPads. Currently, it has 7 series – IdeaPad 1 Series, IdeaPad Flex Series, IdeaPad 3 Series, IdeaPad Gaming Series, IdeaPad 5 Series, IdeaPad 7 Series, and IdeaPad 9 Series.
These series are suitable for your needs, whether for school, work, everyday use, or for playing games. They can also accommodate those who are looking for affordable laptops and even high-end devices. All these only show how versatile the IdeaPad is!
Lenovo IdeaPad is perfect for those with a limited budget. Generally, Lenovo is known across the world to be one of the cheapest laptop brands. You can choose from IdeaPad's various series based on your finances as it offers affordable to premium laptops.
As an international brand, Lenovo's service centers are widely spread in different countries. This makes it easy for customers to reach its customer service anywhere and anytime. The fast response of Lenovo's support service is an advantage for customers to make sure all their concerns will be addressed immediately.
Cons
Though Lenovo IdeaPad is known for being innovative, it failed to perfectly modernize its design. A lot are commenting about the straightforward designs of its laptops which do not give a very positive first impression to the customers. Some are saying that the designs are too dull that it did not make them think of it as cool and sleek devices.
Some are not highly durable
Since some Lenovo IdeaPad are very affordable, their quality is a little compromised. Some parts are very durable and can deteriorate easily. This is a usual drawback for any cheap product since the price will surely reflect the materials used to build it.
Some have poor picture quality (graphics)
Another disadvantage of Lenovo IdeaPad, particularly its affordable model, is the poor graphics. Some of the series' laptops do not have a great display quality. For instance, IdeaPad 320 only has a low contrast ratio, its panel only covers 67% of the sRGB color gamut, and only has 194 nits of brightness on average.
How Long Should A Lenovo IdeaPad Last?
A Lenovo IdeaPad lasts between 3 to 7 years. This lifespan is influenced by various factors that must be considered if you want your Ideapad to survive longer.
Anyone who is to buy a new laptop will include in his or her requirement checklist that it must be of high durability. Who would want a device that can be broken easily without fully enjoying the price paid for it?
If you are eying for a Lenovo Ideapad, then you certainly want to know how long it would last. This is critical as laptops are important devices that are preferred to stay longer with their owners.
There are lots of aspects to ponder when it comes to the lifespan of a laptop. First off, you need to consider the model and price of your Ideapad to have a quick glimpse of its expected life.
On average, Lenovo Ideapad lasts up to 3 years of smooth performance. This is usually the case if you will purchase its affordable series. Yet, if you set a higher budget and can get a high-end model, you can expect this Ideapad to last for 5 to 7 years.
Whilst the model is a key factor to know the build quality of your Lenovo Ideapad, it is important to bear in mind that your way of usage, care, and maintenance is equally significant too. Even if your laptop is expensive, expect it to deteriorate fast if you will not properly maintain it.
Is It Worth Repairing A Lenovo IdeaPad?
Repairing a Lenovo Ideapad will be worthy based on different factors. It would be worth repairing your IdeaPad if the repair cost is affordable, it is under 2 years old, the damage is not on the major part, and it is still covered by warranty.
When your Lenovo IdeaPad suddenly shuts down and does not want to power on anymore, the first thing that will pop into your mind is to have it repaired. However, before finally deciding to have it mended, think of the factors that will be important to evaluate whether it is worth repairing or not.
First, how much does the repair cost? Some damage can be really fixed, for sure, yet they can be a heavy take in your shallow pocket. If the repair will cost more than half of the price of a brand-new Lenovo IdeaPad, then do not bother to overhaul it and just get a new one!
Next, how old is your Lenovo IdeaPad? If it is still new, not more than 2 years, then have it repaired. If it is 3 to 4 years old, think more about the reasons why you want it to be fixed.
For laptops of 5 years and older, they are no longer worth it to be repaired. You have to consider the current physical situation of your IdeaPad and the software it has.
With fast-paced technology, laptops are getting better every day. Thus, your IdeaPad of 5 years or more may no longer be suitable for today's demands.
Your IdeaPad will be worth repairing also if it only has minor damages. If the defect that needs to be restored is on the main logic board, it is a complex problem that is no longer worth fixing.
Lastly, check the warranty of your laptop to see if the repair can still be covered for free or be at a discount. If it is no longer covered and the repair is expensive, better not to fix it. If the warranty is still applicable, check how much would be the total cost of the restoration and how much will be covered by the warranty.
Lenovo IdeaPad Alternatives
After gathering all the needed information about Lenovo IdeaPad, you found yourself having doubts if it is the perfect laptop for your needs.
Well, do not stress yourself too much as there are lots of options to choose from in the seas of laptop brands! Take your time, compare them carefully, and finally, decide which among them to bring home!
If you are hooked already with Lenovo IdeaPad L340, the following list includes the recommended alternatives to match this model's specs.
Acer Chromebook Spin 713
Apple MacBook Pro 16-Inch
Asus ROG Zephyrus G14
Dell XPS 13 (9300)
HP Spectre x360 14
References:
Martin, J. (2008, October 15). Ailing Laptop: Repair or Replace?. PC World. https://www.pcworld.com/article/537013/mobile_computing_tips-3.html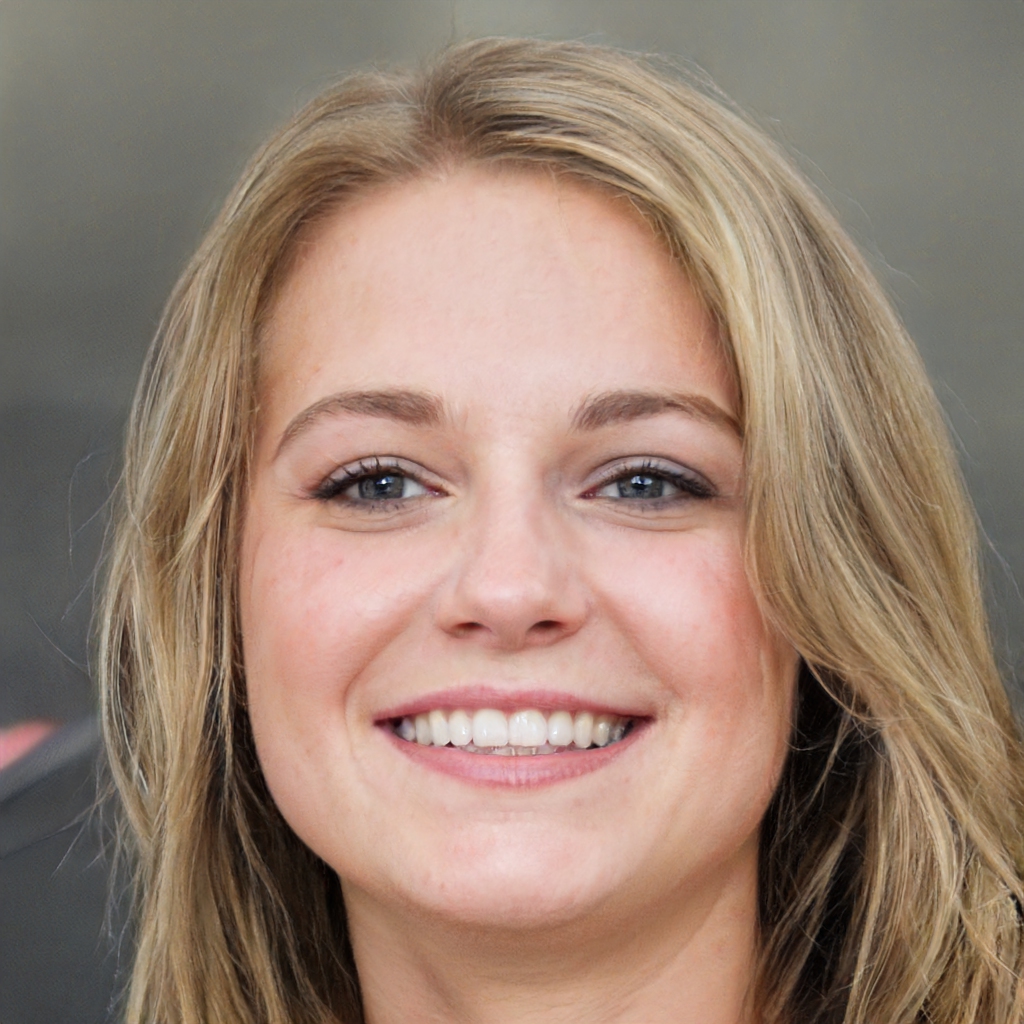 Susan is a professional writer. She has been a writer for eight years and has always been so fulfilled with her work! She desires to share helpful, reliable, and unbiased information and tips about tech and gadgets. She hopes to offer informative content that can answer users' questions and help them fix their problems.