Nowadays, you will be overwhelmed with the numerous tablet brands in the market which all look the same. But, you just want an affordable device with basic features.
Looking for recommendations? Try to include the Bush tablet! It is affordable with decent specifications.
Yet, what are the common problems with this brand?
List of Common Problems with Bush Tablet
If the Bush tablet captured your attention now, knowing its shortcomings is an important thing that you might want to do. Being aware of its common problems right from the beginning is beneficial so you can ask yourself if you can deal with them or not, right?
Below are the common problems of the Bush tablet with possible solutions that you can do by yourself.
1. Not Turning On
One of the typical issues with the Bush tablet that you might confront is its failure to power up. You might need to turn it off for a while, and when you already want to start it up again, it will not work anymore. Frustrating, right?
SOLUTION
*Charge your Bush tablet, then switch it on normally using the power button. If this did not work, press the power button for a longer period, at least 10 seconds.
*If you still fail to boot up your tablet, you may want to use the hardware reset. Use any sharp object to press the pinhole reset button as your finger will not fit to do this.
2. Slow Functioning
While using your Bush tablet, you may observe a slow performance that is ideal if you do not like waiting. Well, no one wants to wait, right?
This sluggish functioning is the result of various reasons such as too many running applications, loaded storage, programs needing updates, and a lot more. 
SOLUTION
*Close all the running applications that you do not really use at the moment. Just open applications if you need them as they will just run in the background, adding up to the tasks of your tablet's system.
*You can also restart your Bush tablet, allowing it to work again from the start without all the extra programs.
*You can also disable widgets, live wallpaper, and animations as they all use your device's resources.
*Also, check your tablet's storage and make sure it is not too loaded. If it does, delete those applications and files you do not really need. Clear the cached data and dismiss bloatware too. Basically, the idea here is the need to free up some space.
*Lastly, one effective way to speed up your Bush tablet's performance is by doing a regular updating of its software and applications. You should always run the latest version of its operating system and programs to prevent unwanted lags.
3. Frozen Screen
What if the screen of your tablet suddenly stops working? A Bush tablet may have an unresponsive screen, preventing you from taking any action with it.
Imagine just looking at its frozen screen while you are in the middle of watching a movie or playing your favorite game. This situation will surely make you feel sad and furious at the same time!
SOLUTION
*Press the power button for at least 10 seconds to turn it off. Wait for some minutes before turning it on again; it may just need restarting to function smoothly.
*You can also do the hardware reset by pressing the pinhole reset button. Just remember, resetting the tablet will delete all the saved information and downloads in it. Thus, be sure your important files are backed up in the SD card or to other storage devices that you have.
4. Applications Not Working
The installed applications in the Bush tablet might not work properly the way you want them to. Its screen will be frozen while you use them, or you cannot simply shut down these applications.
SOLUTION
*Force close the applications and try opening them again after several seconds.
*If the applications are not working smoothly, you might need to update them. If they are old versions, installing their updates will be the fast solution to the issue.
5. Not Charging
If your Bush tablet gets drained, you basically need to charge it to power up again. But, what if after hours of charging, its battery is still empty? What could be wrong here?
SOLUTION
*First, check the charging port of your Bush tablet to see if you need to remove some dirt from it. This is the reason why regular checking and cleaning is important as the stuck debris will obstruct the connection between the port and charger.
*Check also the charger if it is functioning well. Inspect the cable if it is not flawed as well as the adapter. Try using it on another tablet to see if it works and if it doesn't, you need to buy a new one.
*Try removing the battery for some minutes and then put it back again. If you already confirm that your charger is good but still not charging in your Bush tablet, the battery might be the damaged part needing replacement.
*If your tablet is still turned on while charging, you may try restarting it – turn it off, plug the charger, and then turn it on again.
*Problems with charging can also be caused by some programs needing updates and even those third-party applications running in the background. Look for those programs that need updating likewise, close some applications that are not highly important as you charge your Bush tablet. 
6. Battery Keeps Running Out
After some period of usage, you may notice that the battery of your Bush tablet is getting drained faster than before. You may need to charge it more often which also limits your time of usage for long hours without interruption.
SOLUTION
*Check the applications or programs that are using power massively. You can start by adjusting the brightness of your screen to save battery. Turn off those unimportant applications that are running in the background like wireless connections if not in use.
*You can also set the battery-saving mode of your Bush tablet. This will do all the work needed to preserve your battery such as turning off locations, limiting notifications, and dimming brightness.
7. Wi-Fi Problems
Sometimes, you will experience difficulty in connecting to Wi-Fi using your Bush tablet. You will surely want to fix this problem immediately if you are primarily using your device to surf the Internet.
SOLUTION
*Turn off the Wi-Fi connection of your tablet, reboot the modem, and then turn on the Wi-Fi connection again.
*Delete the Wi-Fi data and make sure you set the correct time and date on your tablet.
*You can also put your device on Airplane mode for a minute then turn it off. Turn it on and connect to the Wi-Fi again.
8. Getting Hot
If you use your Bush tablet excessively, it will become too hot which will make you think it is overheating. You should take this concern seriously as accidents might happen if the temperature continuously turns up.
SOLUTION:
*Do not open and use numerous applications at the same time;l just run those that you need to use.
*Give your tablet a break if it gets warm. Close all the applications or turn your device off for a while.
*If your Bush tablet is getting hot even without running lots of applications, you must bring it to a technician. It may have hardware problems that need immediate fixing.
Read More: 6 Most Common Problems With RCA Pro 12 Tablet (with Solution)
Bush Tablet Pros & Cons
Weighing the pros and cons of a tablet such as Bush can help you come up with a wiser decision. With this, you can thoroughly evaluate the brand based on your requirements, preventing dismay later on.
Do not get too blinded with the advantages, yet do not be too skittish also with the drawbacks. No device is perfect so cons are understandable and very normal.
What you need to do is determine your preferences and the shortcomings that you can tolerate.
PROS
Highly affordable price
Good screen quality; for instance, Bush Spira B3 10″ has a captivating Full HD IPS display (1920 x 1200 pixels)
Easy to operate (user-friendly)
Installed with a safe web browser; the browser has word wrap also.
With parental control applications that are perfect for supervising kids and teens
Additional connectivity technology; for instance, Bush Spira B3 10″ has an HDMI port while Bush Spira B3 8″ has Bluetooth, micro USB, and micro HDMI port
Has offline voice recognition
CONS
Slow charging
It will not always give you a smooth, fast Internet surfing
Opening of some applications may take some time
Not an excellent choice for playing games
Small storage space, although you can upgrade it through the micro SD card slot
How Long Should A Bush Tablet Last?
The Bush tablet should last between 2 to 5 years with proper use and care.
It is an expected effort for any buyer to ask and research about the estimated lifespan of any device, such as tablets, before finally deciding whether to buy or not. Durability is an important consideration as anyone will hope to get the value of their money.
Those that are capable and willing to shell out a large amount in exchange for premium tablets are lucky they cannot doubt the quality of their device. But, what about those with a small budget? Those that only afford budget brands like the Bush tablet?
A low-cost Android tablet like a Bush tablet survives for a couple of years or more as long as it is handled properly.
On average, Android tablets like those of Bush's are supported with software updates for 2 to 3 years. Updates are highly important to keep the device performing smoothly and able to accommodate current applications. After 3 years, these tablets will soon be outdated which limits their functions and productivity.
The hardware of Android tablets like this brand can last between 4 years to 5 years. If you are a responsible owner, you can enjoy the service of this tablet for up to 5 years. Yet, if you are a heavy user and rarely care about its condition, expect it to only last for 2 years.
Is It Worth Repairing A Bush Tablet?
A Bush tablet is worth repairing if it is not more than a year old and the cost is less than half of the price of buying a new one.
The Bush tablet is a real bargain for those who have a limited budget and are looking for a decent device that can entertain and help in accomplishing simple tasks. But if it gets damaged, would it be worth repairing given its cheap price?
The answer depends on the condition of the Bush tablet. How old is it already and how much will you spend on fixing it?
A Bush tablet is only supported with software updates for 2 to 3 years. So if your defective device is 2 years or more, the repair is not worth it as soon after, it will be outdated and is not ideal if you prefer a fast and fully productive device.
Once its software is no longer updated, there will be lots of repairs needed later as the hardware will also start to deteriorate. Bush tablets are cheap so if the repair cost is more than half of its original price, then it would be better to just buy a new one.
Is It Worth to Buy A Bush Tablet?
Yes. It is worth buying a Bush tablet if you are looking for a basic device that is suitable for kids and teens.
Though the Bush tablet does not offer the excellent features and flawless performance of premium tablets, it is good enough to serve the basic needs of young people. This tablet is a great deal for parents who want to provide their children with an entertainment device without breaking the bank!
The Bush tablets are suitable for watching movies, especially the ones with a 10-inch screen. They have HDMI ports so you can connect them with your TV, allowing you to watch on a bigger display. Your kids will definitely enjoy this!
Another great thing about them is their long battery life and their expandable storage too. You can save and download more programs and files while being able to use them for long hours.
Bush Tablet Alternatives
If you are not sure about the Bush tablet, you can always check other brands in the market. You can compare the pros and cons of the tablets and evaluate which among them fully capture your interest and serve your needs.
Thinking about what might be the perfect substitute for this brand? Well, look no further as below is a list of the affordable devices as recommended alternatives for the Bush tablet.
Amazon Fire HD 10″ Tablet (2021)
Amazon Fire HD 8 Plus Tablet
Coopers 10″ Android Tablet
Huawei MediaPad T5
Lenovo IdeaPad 3 11 Chromebook Laptop
Lenovo Tab M10 Tablet
Lenovo Yoga Smart Tablet
MEBERRY Android 10.0 Tablet
RCA Atlas 10 Pro 2-in-1 Tablet
Samsung Galaxy Tab A T510 (2019)
References:
Edwin, J. (2022, January 13). How Long Do Tablets Last? [Lifespan of Tablet Devices]. Autopano. https://www.autopano.net/how-long-do-tablets-last/
Pickard, K. (2022, February). The best cheap Android tablet deals for March 2022. TechRadar. https://www.techradar.com/deals/the-best-cheap-android-tablet-deals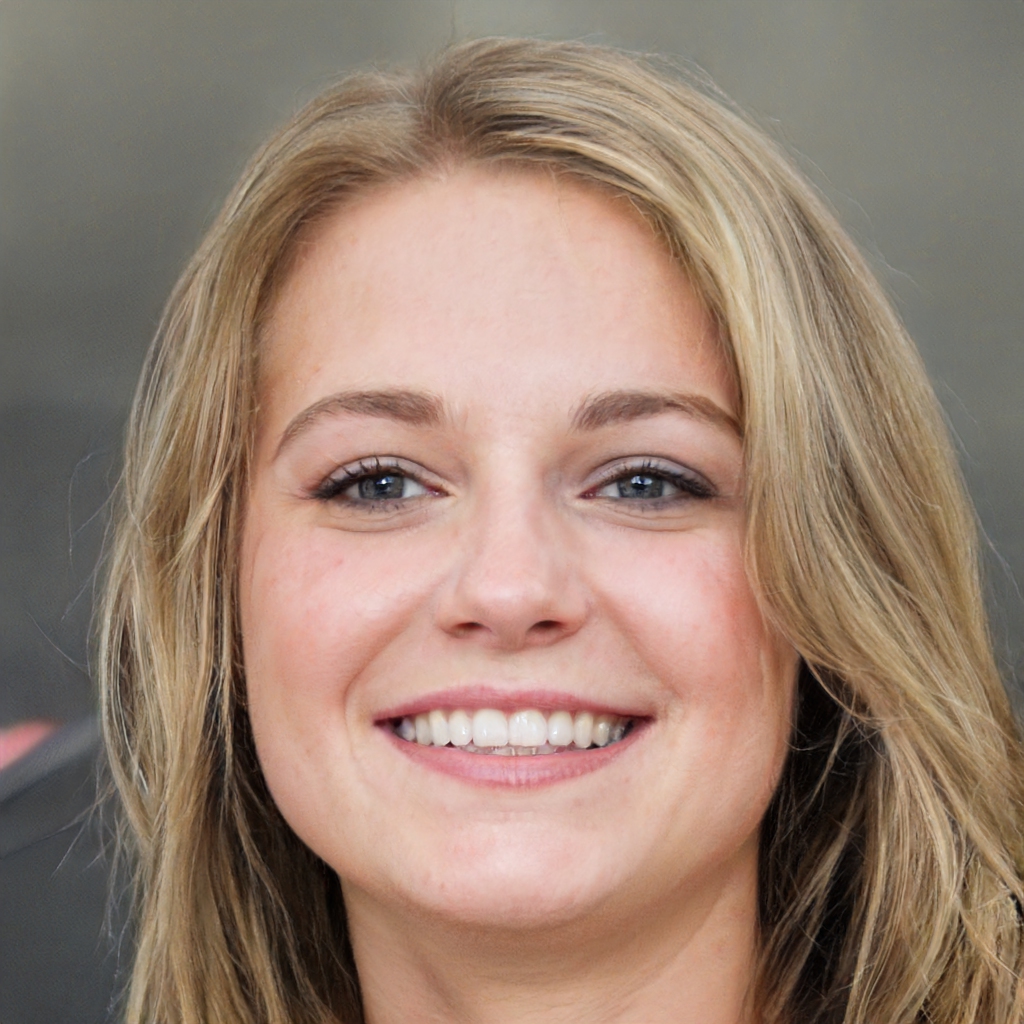 Susan is a professional writer. She has been a writer for eight years and has always been so fulfilled with her work! She desires to share helpful, reliable, and unbiased information and tips about tech and gadgets. She hopes to offer informative content that can answer users' questions and help them fix their problems.