Lenovo is a well-known brand in the tech industry. So when you decide to buy a new tablet, its name may be one of the first to pop up in your mind!
Yet, you heard from friends that they encountered issues with this brand's tablets.
This makes you wonder – what are the common problems of a Lenovo tablet?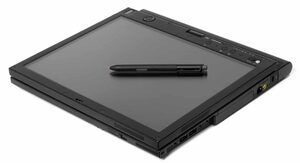 List of Common Problems with Lenovo Tablet
No device is perfect – and you understand that. That is why you want to know the typical issues of a Lenovo tablet since it is a strong candidate to be your next entertainment buddy! Below are some of the problems that you might experience with this device. Check them and ask yourself if you can handle them in exchange for the superb features that you like best!
1. Network Problems
Like any other android device, the Lenovo tablet with a sim card is occasionally experiencing some network problems. It may not properly connect with a mobile network where it may experience fluctuating signals.
SOLUTIONS
Turn off the tablet, remove the sim card, insert the sim card again, and try to turn on the device.
If there are available software updates for your Lenovo tablet, update it directly.
You may also put your tablet on Airplane Mode for a few seconds and then turn it off again.
Also, you shall enable the Roaming services found in the Network settings.
2. Display Problems
A Lenovo tablet's screen may suddenly go black while you use it. You tried to turn it on using the power button, but it did not work. What should you do?
SOLUTIONS
Charge the tablet, and after 10 to 15 minutes, the battery icon should appear on its screen. Charge it for 12 hours and once done, try turning it on by pressing the power button for 5 seconds.
If it does not work, bring it to the service center as it may be having hardware problems that only professionals can fix.
3. Lagging Problems
While using your Lenovo tablet, it may suddenly run slow which can be due to too many running applications, a full memory, or an update needed to be downloaded.
SOLUTIONS
Check the programs that you are using and close those that are not important as of the moment. Do not open multiple tabs too if you are browsing the Internet as these use the RAM of your tablet.
Uninstall applications that you are not using as they just occupy space on your device's memory. Clear the cache and junk files too.
The sluggish issue of a Lenovo tablet can also be caused by the updates needed for its software and applications.
Be mindful of your tablet's temperature also. If it is functioning too much, its temperature may rise and overheat; thus, it is necessary to give it a break.
4. Bluetooth Not Working
Bluetooth has an important role in your Lenovo tablet when it comes to connectivity. Unfortunately, instances may happen when it will not function well as you try linking it to other devices.
SOLUTIONS
Go Wireless and Networks in the Setting menu and turn on Bluetooth.
Be sure that the visibility of the device you want to link with is discoverable.
You may reboot your tablet and turn on the Bluetooth again.
Check if you need to update your tablet's software.
Make sure you are pairing in an environment with fewer or no blocking elements.
If the Bluetooth is still not working, factory reset your Lenovo tablet.
5. Screen Not Rotating
It is an important feature of any tablet to have a rotating screen, especially if you want to see the pictures and videos on display closer. Yet, a Lenovo tablet may sometimes have glitches with this rotation.
SOLUTIONS
Make sure to enable the Auto-Rotate button on the Android settings.
Restart your tablet, turn it on, and press the Auto-Rotate button again.
Do not open lots of applications as well as tabs while surfing the Internet. Run only those that you need to use.
6. Poor Camera
The Lenovo tablet that you own may have a great camera quality. But, there can be instances where the photos and videos you captured turned out to be dark and blurred.
SOLUTIONS
First, check the lens of your tablet and make sure it is clean. You can also remove the glass screen protector on your device if you think it is blocking the lens.
If you install a camera application, you may delete it to fix the issue.
Use Image stabilization to get the maximum quality that your tablet's camera can provide.
If the camera is still not working fine, you should bring it to the service center as it may have hardware issues.
7. Overheating Issues
If you are using your Lenovo tablet too much, it may get warm from time to time. This is normal as it only shows it is performing its tasks. However, if it is always getting hot even though it is not in excessive usage, something might be wrong.
SOLUTIONS
Restart your tablet, give it some minutes to rest, and then turn it on again.
Do not use your tablet while on a charge, especially for applications requiring more power like high-end graphic games.
Close running applications that are not important; likewise, connectivity options if not in use like Wi-Fi, Bluetooth, and GPS.
Uninstall programs that are not in use to free up some space.
Scan your tablet for viruses that can be the cause of overheating.
8. Turns Off Randomly
Isn't it frustrating if your Lenovo tablet keeps on turning off unexpectedly even if it is full of charge?
SOLUTIONS
You can also scan your tablet for viruses using Antivirus software.
Make sure your device is not overheating which can cause a sudden shutdown. If it is getting warm, give it a break.
If the random turning off keeps happening, you can hard reset your tablet.
9. Microphone Not Working
You may find yourself having a hard time recording with your Lenovo tablet because the output of your voice is not clear. Or, the person you are talking to using the device said that he or she could not hear you clearly.
SOLUTIONS
Restart your tablet and check if the microphone is working fine already.
If you have lots of voice recording applications and always use them, try clearing their cache and data.
You can try rebooting your tablet in safe mode and if the microphone works fine with this, an application is causing the microphone issue.
If still not functioning well, factory reset your tablet or bring it to a service center for professional help.
10. Stuck On Boot Screen
As you turn on your Lenovo tablet, it gets stuck on the screen with the brand's logo and does not boot up anymore. What should you do?
SOLUTIONS
Force restart your Lenovo tablet by pressing its volume buttons at the same time until it reboots.
Restart your device into Safe mode, check for applications that might be causing the problem, and uninstall them.
Boot your tablet into recovery mode, clear the cache, and do a factory reset if needed.
Read More: 6 Most Common Problems With RCA Pro 12 Tablet (with Solution)
Lenovo Tablet Pros & Cons
Devices like tablets have both pros and cons. As much as companies want to, they simply cannot craft flawless tablets that can completely meet the needs and expectations of their clients without glitches.
Knowing the benefits and shortcomings of a Lenovo tablet is essential for you to come up with the right decision. Don't just get too overwhelmed with its edges, be aware of its drawbacks also to help you set expectations.
Lenovo Tab P11 Pro is included in the list of the best tablets for 2022. Being one of the finest in the market, let us check the pros and cons of this model.
PROS
High-resolution 2K OLED display
Well-built and smart design body
Excellent battery life with its 8,600mAH battery that can stay up to 13 hours of usage with low brightness
Excellent JBL quad speakers
With fingerprint scanner and good stylus
Can be used with a keyboard
CONS
The power button is not positioned conveniently
Cameras do not have great quality
Poor LTE connectivity
Lots of applications have quirks and bugs
No 3.5mm headphone jack
How Long Should Lenovo Tablet Last?
A Lenovo tablet should last between 4 to 5 years with proper handling.
As a renowned brand, Lenovo is recognized for the quality of its devices. Some of its tablets may be affordable, yet they are ensured to still be of good quality.
On average, Lenovo tablets are priced between $100 to $300. They can be as low as $50 for the small and old series too. For the new models with large screens, you can buy them for as much as $500.
A Lenovo tablet can last up to 5 years or even more if you know how to use it with care. Since this tablet features an Android OS, it will be supported with security updates for at least 4 years by Google.
Is It Worth Repairing Lenovo Tablet?
A Lenovo tablet is worth repairing if it is still a new model and the repair will not cost half of the price of a new device.
The general rule to consider before having your tablet repaired includes the age and price.
As long as your Lenovo tablet is not yet outdated, perhaps below 2 years old, it would be a good decision to have it repaired. It will still receive updates and its hardware is still in decent condition with these years.
The price is also another consideration. If the cost to repair your damaged Lenovo tablet will not reach up to 1/2 of the price of getting a new one, then it is still worth repairing.
Is It Worth To Buy Lenovo Tablet?
Yes. It is worth buying a Lenovo tablet as it offers great features at an affordable price compared to other brands.
Lenovo tablets are always considered by customers because of their sleek and portable designs. They are lightweight and easy to use, allowing you to be productive wherever you are.
They are great for entertainment purposes, school needs, or even simple job tasks.
They are awesome for taking pictures and videos. Likewise, they are great devices for watching movies! They can be business-friendly too with their additional detachable keyboards – perfect for doing simple paper works or data entry.
And, the most incredible thing above all these pros is the fact that they are less expensive compared to their competitors. Lenovo tablets are suitable for those customers with limited finances.
Lenovo Tablet Alternatives
After digging deeper about the common problems of a Lenovo tablet, you may not be sure if you can deal with them or you might just freak out if they are too many to handle!
Well, do not worry yourself much as there are lots of choices that you can check in the market.
If you are looking for the best tablets this 2022, Lenovo Tab P11 Pro is surely on the list. But again, if you are now hesitant about the Lenovo brand, you can simply get overwhelmed with other comparable tablets that may suit your needs.
Below are some of the best alternatives for Lenovo Tab P11 Pro. Check them out and maybe one of them may suit your picky taste!
Amazon Fire HD 10 2021
Apple iPad Air 2020
Apple iPad Mini 2021
Microsoft Surface Pro 7
Samsung Galaxy Tab S7+
Xiaomi Pad 5
References:
Beliles, J. (2021, September). The best Lenovo tablet. Nexstar Media Inc. https://kdvr.com/reviews/br/electronics-br/tablets-accessories-br/the-best-lenovo-tablet/
Lenovo. (2022). Troubleshooting Guide for Android Tablets. https://support.lenovo.com/us/en/solutions/ht100368-troubleshooting-guide-for-android-tablets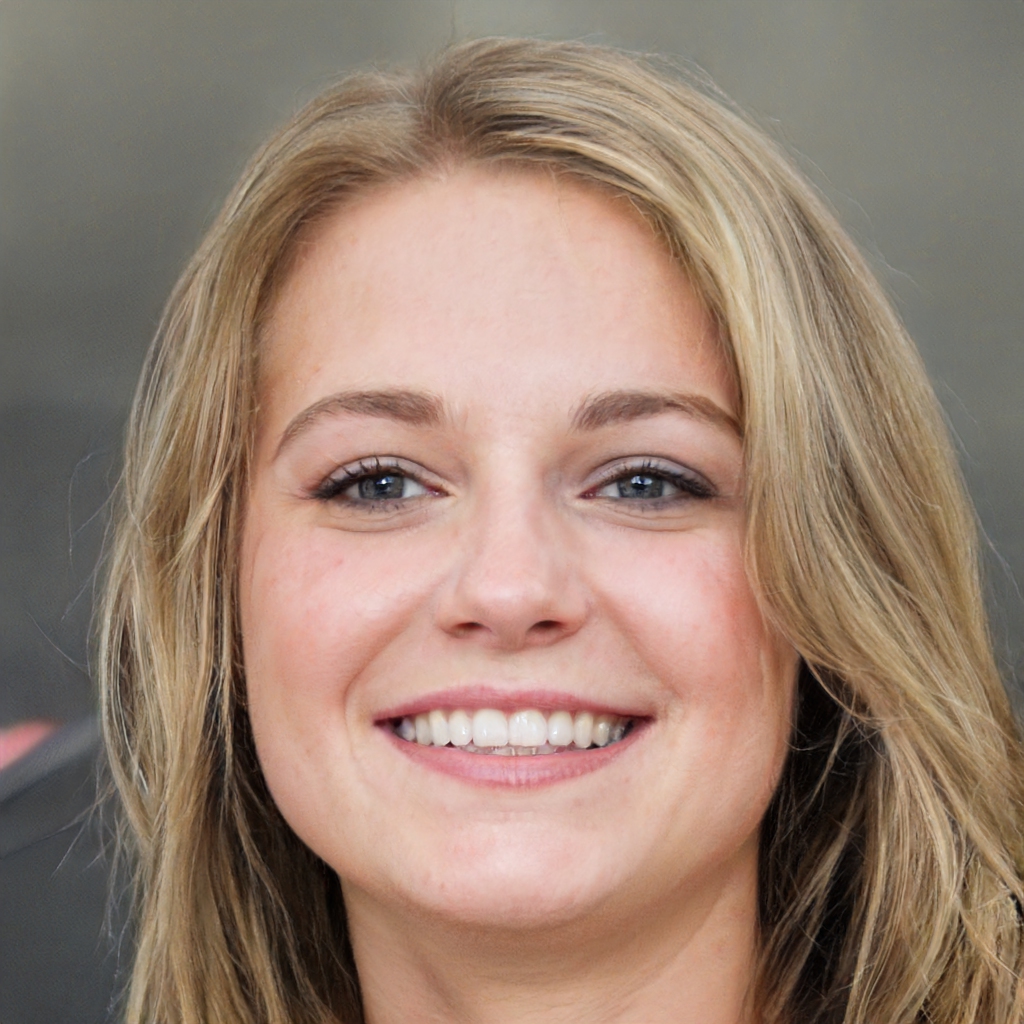 Susan is a professional writer. She has been a writer for eight years and has always been so fulfilled with her work! She desires to share helpful, reliable, and unbiased information and tips about tech and gadgets. She hopes to offer informative content that can answer users' questions and help them fix their problems.