If you are looking for an ultrabook that is top-class, you should look no further as Dell XPS 13 is an excellent pick for you!
It is designed with a stunning chassis, vibrant display, long battery life, and robust performance.
It may seem perfect at first glance, but what are its common problems?
List of Common Problems With Dell XPS 13
Every device has its own typical problems that you may encounter along the way. Just like laptops, man made machines are not truly perfect and glitches should be anticipated to make you ready for whatever happens.
Dell XPS 13 may be a strong candidate on the list for your next laptop, that is why you want to learn more about it, of course! Since a high-tech device like this is an investment with its high price, it is important to know its possible issues in the future – not just its excellent features and positive feedback.
Below are some of the common problems with the Dell XPS 13 along with the simple solutions that you can do for troubleshooting. 
1. Black Screen
If your Dell XPS 13 is using Windows 10, you may experience an unexpected black screen. This will surely cause you great frustration if you are finishing an important report for your work.
Solution: You can try pressing Windows key + Ctrl + Shift + B for the display to be awake again. You can also try disconnecting any external device that is connected to your XPS 13 as it may be the cause of the black screen. If your laptop is still not working, then restart it and boot in safe mode.
2. Screen Flickering
Dell XPS 13 might suddenly experience flickers on its screen which can make your nerves get anxious. For some, flickering can simply give an instant thought of an explosion or fire, right?
Solution: You can do two things to solve this problem. First, you should check if the task manager is flickering too. If so, you need to simply update the driver. Second, check if there is an incompatible application in your device and simply delete it.
3. Shut Down Issues
Your XPS 13 can also experience some shutting down problems. This is truly a headache no matter what you are doing with your laptop – either working on a presentation, playing games, watching movies, or simply streaming the Internet.
Solution: You can try uninstalling third-party programs like Anti-virus and also close running applications in the background that are not in use. You can also do simple troubleshooting by simply searching the "Fix problems with your Computer" in the search button in the taskbar.
4. Hard Drive Crashing
As you access information in your Dell XPS 13 hard drive, you may suddenly hear a loud sound that seems like cracking or clicking.
Solution: You can fix this issue by replacing your hard drive. If you are unsure if you need to get a new hard drive, it would be better to have your laptop checked by a professional.
5. Noisy Fan
Any unusual sound coming from your Dell XPS 13 can surely make you worried. And, aside from the crashing hard drive, the fan can be the source of the noise too.
Solution: The stockpiled dust is the most common reason why your laptop's fan is noisy. You should then clean its fan regularly or if you do not know to, just how to bring it to a service center. The power settings can also make the fan operate faster and louder.
6. Battery Draining Fast
Sure, Dell XPS 13 has a long battery life, but it can also be depleted faster than expected due to various reasons. If you are using your XPS 13 for work, you would want to immediately fix this problem, of course, as you need a device that will stay with you even without immediate charging.
Solution: To save more battery life, you can lower the brightness of your laptop's screen to reduce the use of power too. You can also update the BIOS to increase the battery life up to 25%. Lastly, if these solutions did not work, you may simply need to replace your battery with a new one.
7. Overheating
There will be instances when your Dell XPS 13 will become very hot even when you are not using it extremely. The fan is supposedly doing its work to cool down the device, especially when it is in excessive usage.
Solution: The first thing that you may want to check with your laptop is its vents – if the vents are full of dust, you should clean it as it will not be able to do its work if they are clogged. You should also place your laptop in a cool setting with proper ventilation.
You can also set your XPS 13 in a low power mode so it will only utilize less power, thus, making it cool. Check some hardware also for defects that affect the ventilation process of the laptop.
Dell XPS 13 Pros & Cons
When planning on getting a new laptop, you need to evaluate a lot of factors. Aside from checking your budget, you should also find out the advantages and disadvantages of the device that you consider buying.
If you are thinking of Dell XPS 13, you must be well-informed about all the information about it. At first glance, everything may seem perfect for this laptop, but you should not get overwhelmed right away and make an impulse purchase!
It is essential to know both the pros and cons of Dell XPS 13 as it is quite an investment. Being familiar with its strengths and weaknesses will surely help you in making the best purchase decision.
Below are the pros and cons of the Dell XPS 13 9310 (2021). Take your time and think about the standards that you set regarding the offerings that your new laptop should have. 
Pros
A very sleek and thin 13-inches laptop
Has a 16:10 ratio which offers four display options: an FHD+ (1,920×1,200) LCD with or without touch, a UHD+ (3,840×2,300) LCD touch display, and an OLED Touch Display (3,456×2,160). All these LCDs are rated at 500 nits brightness, have 100% sRGB and 90% DCI-P3 color gamut coverage.
Dell XPS 13 with FHD+ and UHD+ displays have long battery life. When streaming videos, the former panel can stay with you for 14 hours while the latter display can last for 8 hours.
Dell XPS 13 has an IR camera that enables its user to use facial recognition for signing in.
Cons
Highly expensive price compared to other competitors in the market, especially the OLED model.
The backlighting in the keyboard is broadly uneven.
XPS 13 with an OLED display has shorter battery life, reaching functions for only 7 hours.
On a premium laptop like this, it still only has a 720p webcam resolution for video instead of a 1080p which is an expectation for this type of device.
It only has 2 USB-C ports for Thunderbolt 4 on each side which are not enough if you need to connect various external devices.
Dell XPS 13 lacks privacy features for its webcam since it lacks a physical webcam shutter. It does not offer a fast way to mute its microphone too.
How Long Should A Dell XPS 13 Last?
A Dell XPS 13 should typically last between 3 to 5 years.
One thing that will not be skipping the list of considerations when buying a new laptop is its lifespan. All owners would want their laptops to stay with them for very long years as much as possible.
And with Dell XPS 13, you will certainly get the value of the money that you will pay for it. It can last up to the standard lifespan of a laptop which is between 3 to 5 years.
With its expensive price, you can be certain of its quality and durability. It is built using A1 materials that are proven to stand harsh settings compared to other laptops in the market.
Is It Worth Repairing A Dell XPS 13?
Yes. Dell XPS 13 is worth repairing if the repair cost is less than 1/2 of the price of a new laptop, and if it is still under warranty.
When any device gets damaged, the first thing that will pop up in your mind is to have it repaired. However, you know that bringing it to a service center and having it fixed will entail some decision-making.
When can you say that a Dell XPS 13 is worth repairing?
First, you should take note of its age. If your XPS 13 is still new, less than 2 years old, it is recommended to have it fixed.
Its design and system are still up-to-date with this age which means you can still use it without the fear of a possible failing performance. It is not outdated yet, thus, it can still support new applications.
Second, it is important to think of the cost of repair too. If you will spend an amount that equals the price of a new laptop, then buy a new one instead.
Lastly, check the warranty of your Dell XPS 13. If the repair cost is quite high, you can still have it fixed if it is still under the warranty. Take advantage of this guarantee as you definitely paid for it.
Dell XPS 13 Alternatives
Dell XPS is a best-selling line of laptops because of its compact design and reliability. And under this line, XPS 13 is no doubt one of the most fantastic and favorite models when you are on a quest for a superb ultrabook!
XPS 13 is an eye-catcher not just because of its external look, rather its robust performance and long battery life as well! However, you might find it challenging to come up with a final decision on whether to get this device or not as there are lots of options in the market too.
You thought you might need to check those laptops to make sure you will really pick the most suitable for you.
If you are looking for alternative ultrabooks that can fairly compete with Dell XPS 13, check the list below and you might finally uncover the perfect device for you!
Apple MacBook Pro
System76 Oryx Pro
Microsoft Surface Book 2
HP Spectre x360
Lenovo Yoga C940
Razer Blade Stealth
References:
Hunt, C. (2021, December 14). Best Alternatives to Dell XPS 13 in 2022. Windows Central. https://www.windowscentral.com/best-alternatives-dell-xps-13#lenovo-yoga-c940
Freedman, A. (2022, January). Best Ultrabooks and Premium Laptops 2022. Tom's Hardware. https://www.tomshardware.com/best-picks/best-ultrabooks-premium-laptops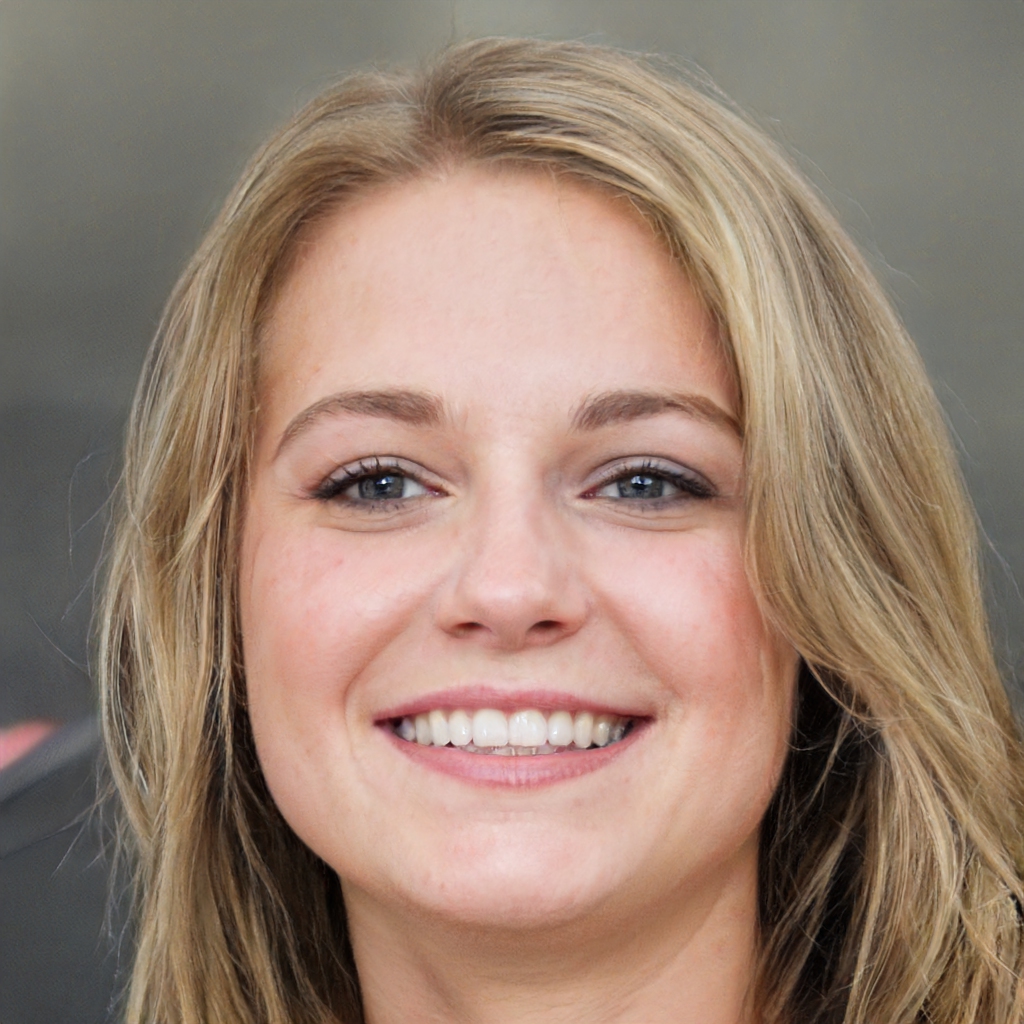 Susan is a professional writer. She has been a writer for eight years and has always been so fulfilled with her work! She desires to share helpful, reliable, and unbiased information and tips about tech and gadgets. She hopes to offer informative content that can answer users' questions and help them fix their problems.