Looking for a jack-of-all-trades laptop? Look no further as Dell XPS 15 is the ultimate device for you! It has been the pinnacle of excellence for Windows laptops and a premium pick of professionals.
You may wonder if this laptop is also experiencing difficulties. If so, what are the common problems with Dell XPS 15?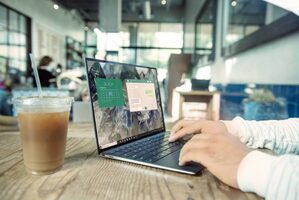 List of Common Problems with Dell XPS 15
Dell XPS 15 is one of the favorite top-notch laptops in the market that are perfect for almost all types of workloads.
With its reliable performance, you can efficiently do all your tasks at the same time – make a video call, enter data, surf the Internet, and even download new applications without any lag. You can also execute some photo and video editing, likewise, play games in XPS 15.
However, even though this laptop may sound close to perfection, it is still just a man made device that is unexempted from troubles. You certainly want to know what these troubles are, right? So, below are the common problems with Dell XPS 15 together with:
1. Black Screen
As you use your Dell XPS 15, its screen may suddenly just turn black. And, what does this black screen mean? Usually, this happens when you are using Windows 10. This may also be caused by a defective graphics driver or display backlight.
Solution: The first thing that you can do is to try bringing the display back again by pressing Windows key + Ctrl + Shift + B. Try restarting your laptop too as it may just be crashed down.
If after some personal troubleshooting your XPS 15 has not powered up still, you should bring it to the repair center as you might need to replace its display backlight or graphics driver.
2. Flickering Screen
Just like the black screen, a flickering screen may be caused by defective display drivers. It may also be due to incompatibility of applications or just because of damaged wires.
Solution: You should update your display driver or check if it is damaged and need some replacement. Remove the incompatible applications as well.
If still these solutions did not work, have your laptop checked by a technician as the problem might be the inside parts. The wires that connect the screen and the base keyboard chassis might be damaged, needing replacement.
3. Touch Screen Not Working
You can operate Dell XPS 15 by touching its screen. So, if the touch screen suddenly stops working, you might have a hard time finishing your work more conveniently.
Solution: The first thing that you can do for this glitch is restart your laptop. You can also enable the touch screen mode in the device manager again to be sure. Lastly, you may also need to update the driver of your laptop to solve this issue.
4. Slow Performance
Even though Dell XPS 15 is a powerful laptop, there might be instances when it will give you sluggish performance caused by various factors.
Solution: To resolve this, disable all the applications that are not in use as they are just slowing down the performance of your laptop. Your XPS 15 may need extra memory as well if you have loads of files and applications already. You should upgrade its RAM then for more space, leading to a smoother and faster operation.
5. Fan Problem
While using your Dell XPS 15, you may suddenly hear its fan making a loud noise. This can be caused by the power setting or when the fan has collected lots of dirt already.
Solution: The first answer to this issue is to have the fan of your laptop cleaned. You need to open the back part of your laptop where the fan is. If you are not sure how to do this, you may simply bring your device to a service center.
6. Battery Draining Fast
It is a real problem if the battery of your Dell XPS 15 is draining fast than you expected. This limits your chance to finish your work anytime, anywhere without the need for charging. This is not ideal especially if you always travel and work at the same time.
Solution: The best fix for this issue is to replace the defective battery with a new one. This is very simple as you just need to pull out the battery on the back part of your laptop and replace the new one.
7. Not Charging
Dell XPS 15 may not charge at times which can make you wonder whether the problem is the battery or you just need to do some updates.
Solution: If the laptop is not charging even though it is plugged in, you may uninstall the drive and restart it. Before restarting, remove the battery and put it back again. If after these, your XPS 15 is still not charging, the problem may be the charger or the battery itself.
8. Virus Infected
Your Dell XPS 15 can also be infected by a virus even though it has security features. You will know it is infected if pop-ups keep on showing and it is so slow for you to finish your downloads.
Solution: The best thing to do to prevent malware is to download Antivirus software. You can download the free ones like Avast or subscribe to services that offer antivirus and spyware protection like Norton 360.
Read More: 7 Most Common Problems With Dell XPS 13 (With Solution)
Dell XPS 15 Pros & Cons
Before buying a laptop, you must know its strengths and weaknesses. Knowing these will let you do a better evaluation of whether the laptop that you are eyeing to get will meet all your demands and whether you can live with its shortcomings or not.
Just like any other laptop, Dell XPS 15 has advantages and disadvantages that you should be knowledgeable of if you are considering purchasing it. So, what are these pros and cons?
Pros
Dell XPS 15 is a powerful laptop. It is packed with the latest Intel processor with a huge space of RAM and SSD. This makes it a fantastic multi-tasking device that will absolutely accomplish any workload that you will have for it.
It is a stylish laptop that would surely catch anyone's attention.
It is highly durable as it is made up of CNC aluminum with a comfortable touchpad and keyboard.
Dell XPS 15 has a stunning display (3840 x 2,400) with 100% Adobe RGB color gamut and a brightness of 500 nits. 
It has a very large screen (15.6 inches) making your multi-tasking job more convenient to finish. The display bezels are very thin, offering you more display space.
It has amazing speakers too that will provide you with a rich, loud, and full sound.
Cons
Dell XPS 15 does not have very long battery life. With continuous surfing, it can last up to 8 hours which is quite good for a 4k device. However, this battery life is shorter than other laptops on the market.
If you are using Dell XPS 15 heavily, it may get noisy under pressure. This is not ideal if you have weighty workloads every day.
With the size of this laptop, it is not the most portable that you can find in the market.
How Long Should A Dell XPS 15 Last?
A Dell XPS 15 should last between 3 to 5 years.
The projected lifespan of any device is an important consideration before finally making a purchase. If you are to buy a new laptop that you will specifically use for work, you would want to get the one that can last with you for quite a long time, right?
If you are considering a Dell XPS 15, it can accompany you with all your work stuff for 3 to 5 years which is actually the standard lifespan of laptops. These expected years will, of course, be dependent also on how you use and maintain your laptop. If you are a responsible owner, then your Dell XPS 15 will surely last longer than expected.
Yet, as the years pass by, devices are continuously upgrading in a fast manner to keep up with the demands in the market. So, even if your Dell XPS 15 surpasses that 5 years of age, it needs to be replaced sooner or later if your needs are highly demanding. It may not be as efficient as before since it may not be compatible with new applications.
Is It Worth Repairing A Dell XPS 15?
Yes, Dell XPS 15 is worth repairing if the cost of the repair is no more than 25% and it is no more than 2 years old.
As a device made by man, any laptop like Dell XPS 15 is not inevitable to damage. It may suddenly turn off or flicker its screen while you are in the brick of beating your deadline for a report!
Any unexpected defect can really stress you out big time, right? So, what should you do if this happens? You may try to fix the problem yourself by asking friends or searching on the Internet. If the issue is not resolved, you just need to bring it to the service shop.
It is not worth fixing a Dell XPS 15 if the cost of repair is more than 25% of the price of a new laptop if it is too old already, around 5 years and more. Even if you settle the issue, more problems will come sooner because of its age. Additionally, it will not be as efficient as before as its system is not as modernized as the new ones.
The repair would be worth it if your Dell XPS 15 is not over 2 years old and the cost will not exceed the price of a new laptop by 25%.
Dell XPS 15 Alternatives
Picking a new laptop to be your new work buddy is a real challenge since you will be comparing a lot of brands. Numerous laptops are very comparable with each other, offering similar designs, features, and even prices.
As you evaluate the top business laptops in the market, Dell XPS 15 has piqued your curiosity. It is indeed a stunning laptop at first sight and its specifications are a game-changer that makes it one of the perfect laptops made so far!
However, it is very natural if you are skeptical whether Dell XPS 15 is the real one that will accommodate all your needs. It is a truly tempting device yet you want to make sure that you will buy the right one for you.
In that case, below is the list of laptops that you can check and compare with Dell XPS 15. They are the most recommended alternatives for this brand's line so you can make sure that you are still doing an evaluation based on your standards.
Apple MacBook Pro 16″
Apple MacBook Air M1
Asus ROG Zephyrus G14
HP Spectre x360
HP Pavilion 15
Lenovo ThinkPad X1 Carbon Gen 7
Microsoft Surface Pro 7
References:
Andronico, M. (2022, January). Dell XPS 15 (2020) Review. Tom's Guide. https://www.tomsguide.com/reviews/dell-xps-15-2020
Thomas, J. (2022, January). Dell XPS 15 (2020) Review. Tech Radar. https://www.techradar.com/reviews/dell-xps-15-2020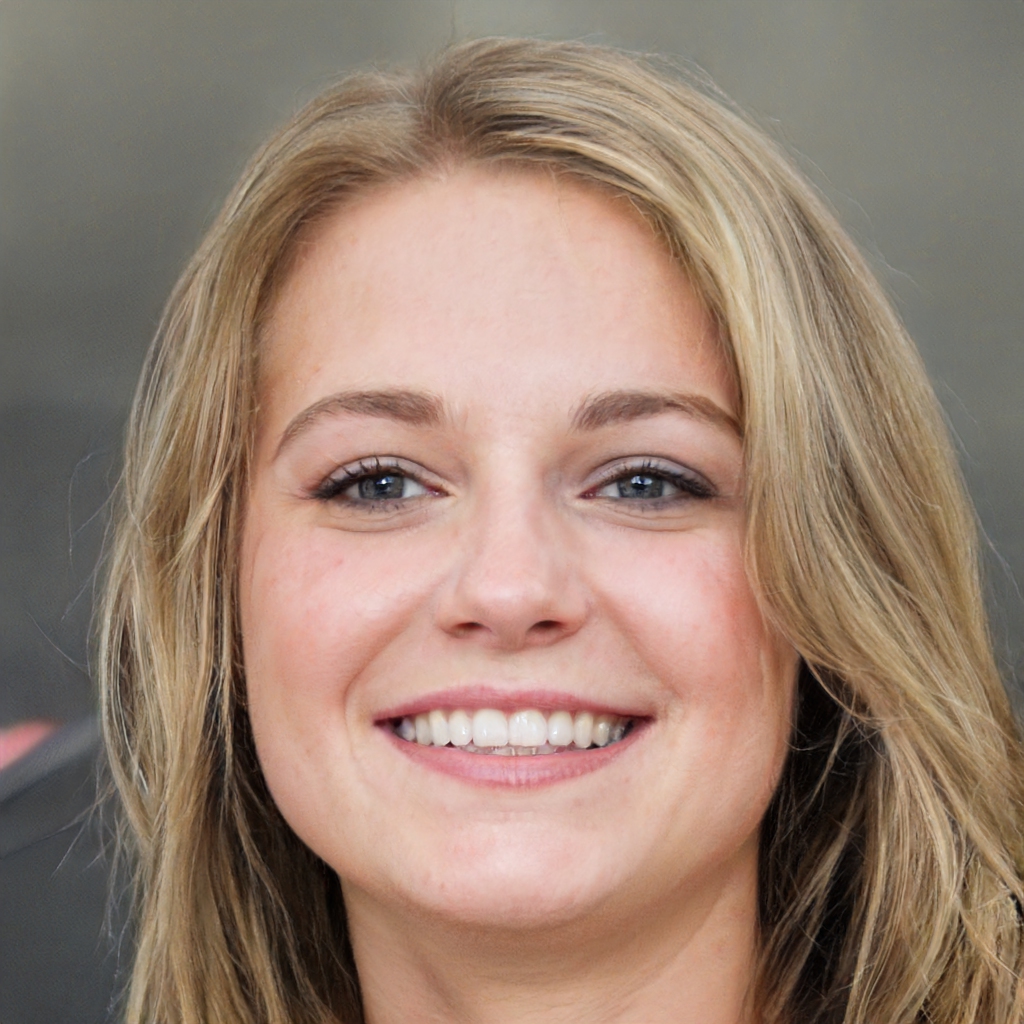 Susan is a professional writer. She has been a writer for eight years and has always been so fulfilled with her work! She desires to share helpful, reliable, and unbiased information and tips about tech and gadgets. She hopes to offer informative content that can answer users' questions and help them fix their problems.