Apart from being known as one of the best gaming laptop manufacturers, Asus is also known for producing cheap consumer laptops.
What are the reasons why Asus laptops are cheap? How cheap are Asus laptops compared to other brands? And are cheap Asus laptops good quality?
Reasons Why Asus Laptops Are Cheap
The reason why Asus' laptops are cheap is that they manufacture few laptop models and offer laptops with updated hardware instead, also, the majority of their target market favors cheap laptops, therefore, they manufacture cheap laptops.
Although Asus has not disclosed why they manufacture cheap laptops, there are several (possible) reasons why they do so.
1. Asus Manufactures Few Laptops
First, Asus does the complete opposite when it comes to manufacturing laptops. Unlike other brands in the laptop market which focus on producing new laptop models, Asus puts its focus on manufacturing fewer laptop models and updating their hardware instead.
If you think about it, this type of strategy enables them to save costs since they are not spending a ton of money on research, design, and innovation.
In addition to their marketing strategy, let's not forget that laptops manufactured by Asus are made in Asian countries such as Taiwan, therefore, the labor costs are a lot cheaper.
2. Target Market Favors Cheap Laptops
Next, the majority of Asus' target market favors cheap laptops. Asus is aware of this and puts its focus on manufacturing budget laptops so that a lot of people would be able to purchase their products.
3. Asus Focuses On Performance Rather Than Build Quality
Apart from cheap manufacturing costs, the materials that are used for these kinds of laptops are cheap as well, mainly they are made out of plastic.
Unlike premium Asus laptops, specifically business-class laptops and gaming laptops (Zephyrus line), cheap laptops would be composed of cheap materials.
Think about it, it does make sense for cheap laptops to be made out of cheap components given their price. People would get what they pay for, so there is nothing much to expect.
Although, not every cheap Asus laptop is awful. Some are pretty decent when it comes to their specs and this is primarily the reason why a lot of people prefer Asus laptops compared to other brands that offer the same specs but with a higher price tag.
On the flip side, it's important to acknowledge the fact that not everyone in the laptop community loves the idea of Asus laptops manufacturing cheap laptops for people to afford decent specs at a much lower cost compared to other brands.
Why so? They believe that in exchange for decent specs, the build quality of cheap Asus laptops is severely poor.
The poor build quality of cheap Asus laptops has been an issue for a lot of people, and for some, the cheap price tag of Asus laptops isn't enough to convince them to buy their budget laptops.
Still, Asus continues to manufacture budget laptops since there's still a large market that keeps on buying them (e.g. students on a budget and users who can't afford a premium laptop).
Read More: Why Are Acer Laptops So Cheap? (Top Reason Explained)
How Cheap Asus Laptops Are Compared To Other Brands
Asus laptops would be the second cheapest laptop compared to other brands such as HP, Acer, Samsung, Microsoft, and Lenovo.
The cheapest Asus laptop, Asus Chromebook Detachable, comes in at a $370 price tag while the cheapest laptop among the bunch would cost $300 and this one would be the Lenovo Chromebook Duet.
Asus
Chromebook Detachable CM3
$370
HP 
Envy X360 13
Pavilion Aero 13
$860 $790
Acer 
Chromebook Spin 713 Swift 3
$529
$850
Samsung
Galaxy Chromebook 2
$699
Microsoft
Surface Go 2
$630
Lenovo
Yoga C740
Chromebook Duet 
$664
$300
As we can see, Asus isn't the only laptop brand that manufactures cheap laptops. People would expect Asus to come in 1st place when it comes to having the cheapest laptops, however, Lenovo wins in that category.
If you would take a look at all the other brands, specifically HP, Acer, Samsung, and Microsoft, they would have the priciest "budget laptops".
The most expensive budget laptop on this list would be the HP Envy X360 13. Now, when it comes to which budget laptop is the best out of the bunch, our pick would be the HP Envy X360 13.
Why so? The HP Envy X360 13 is made out of high-quality durable materials, and for its price point, it's tough to beat.
For a budget laptop, it doesn't look and feel like one. Moreover, the specifications of this laptop are superb for its price. For starters, it has an AMD Ryzen 5-4500U processor and 512MB Radeon graphics.
Those specs are enough to provide a seamless experience for educational or work purposes. Also, this laptop is built to last for a whole day. On a single charge, this laptop can survive for eight hours.
Overall, despite Asus being in 2nd place when it comes to its price tag compared to other brands that offer budget laptops, it's not considered the best.
It's important to note that we can't expect a lot from cheap laptops, given that they don't have the best build quality or specs—and this applies to most of Asus' cheap laptops.
It's safe to say that people can only rely on Asus laptops when it comes to their gaming line—Zephyrus.
As far as cheap laptops go, if you can afford to shell out a bit of your budget to afford the HP Envy X360 13, then we highly recommend you do so.
It may not be the cheapest budget laptop but you'll get your money's worth with this one as compared to wasting money on much cheaper laptops that don't guarantee a seamless experience, let alone longevity and reliability.
What Are The Cheapest Asus Laptop Models?
Asus Chromebooks, Asus VivoBook Flip 14 2-in-1, Asus VivoBook 17, Asus ExpertBook 14, Asus TUF 17, Asus ROG Zephyrus 14, and Asus TUF Dash 15 are the cheapest Asus laptop models.
When it comes to determining which laptops are cheap, there isn't specifically a budget in mind. This would highly depend on the budget of a person, and of course, every budget would vary per individual.
That being said, when we listed the cheapest Asus laptops above, we didn't have a budget in mind. To make things simpler, the cheap Asus laptop models we included here are all under the $1,500 price tag.
The cheapest among the bunch would be laptop models coming from the Chromebook line while the most expensive would be the Asus TUF Dash 15 with a $1,350 price tag.
If you are on a very tight budget then we would recommend you purchase a laptop from the Chromebook line.
Laptops from this line would have the cheapest price tags, that being said, you can't expect the best performance out of these.
Chromebooks are cheap for a reason and this is because they don't have powerful specs that can render photos or handle intense gaming sessions.
Chromebooks are specifically made only for everyday work uses such as word processing and browsing. Basically, these are perfect for students and other individuals on a tight budget who aren't looking for anything fancy.
On the flip side, if you do have the capacity to shell out a few dollars on your budget, then the next cheapest laptops you can get from Asus is from the VivoBook line.
The VivoBook line generally functions like a Chromebook with the additional capability to handle light gaming.
Below is a list of the best deals you can get from Asus laptops:
Asus VivoBook Flip 14 2-in-1 ($399)
Asus VivoBook 17 ($550)
Asus ExpertBook 14 ($730)
Asus TUF 17 ($948)
Asus ROG Zephyrus 14 ($1,250)
Asus TUF Dash 15 ($1,350)
Are Asus Laptops Good Quality?
Yes, Asus laptops are of good quality. The premium laptops from Asus such as their gaming line Zephyrus are good quality laptops, and on top of that, they boast superb performance.
While Asus may have below-average to average build quality when it comes to their budget laptops, the same can't be said when it comes to their premium laptops.
Some Asus laptop lines that are classified as premium laptops would be the Zephyrus line and ZenBook line.
The majority of laptops belonging to both their gaming line (Zephyrus) and business line (ZenBook) are made out of high-quality materials which include aluminum for that premium feel and sleek finish.
Premium laptops from Asus are not only durable, but they are also reliable as well. Laptops like the Asus Zenbook 13 and Asus ROG Zephyrus G14 have long battery life.
Imagine that, apart from having a sturdy build quality, these laptops are both powerful and reliable.
There's no denying that Asus laptops are steadily making a name for themselves in the laptop community—and all for good reason.
Asus may have its downsides when it comes to some of their cheap laptops, but when you look at their premium laptops, you'll be surprised to see that Asus manufactures affordable laptops with steal prices as compared to other brands that cost way too much.
Are Asus Laptops Worth The Money?
Asus laptops are worth the money since they offer powerful specs at an affordable price and they have long lifespans.
The majority of Asus laptop owners would boast how powerful, reliable, and long-lasting their laptops are.
One user has shared that they've owned their Asus laptop for five years and it's still up and running.
Then one user shared that they've owned their Asus laptop for four years and the laptops that this person's friends bought (non-Asus brands) around the same time have either broken down completely or suffered from hardware issues.
Another user shared their experience with owning a ZenBook and it lasted them eight years and is still up and running today.
Asus laptops are without a doubt one of the longest-lasting laptops in the market as of now, both in average lifespan and in battery life.
Asus laptops are also worth the money since the specs they come with are powerful, especially considering their price tag.
Compared to other brands, you'll be getting a better deal from Asus when it comes to pricing.
For instance, if you put Razer Blade 15 Advanced up against the Asus Zephyrus G15, the latter would be the clear winner.
Why? When you compare the performance of both laptops, you'll notice that the Zephyrus G15 has better benchmarks.
The Razer Blade 15 Advanced makes use of an Intel processor while the Zephyrus G15 uses a Ryzen processor. When comparing their benchmark performance, the Zephyrus outplays the Razer laptop.
One user attests to the superiority of the Asus Zephyrus G15 against the Razer Blade 15 Advanced. The user bought both laptops and concluded that the Zephyrus G15 cools faster and has longer battery life.
Lastly, when comparing the price, the Asus Zephyrus is the clear winner. The Asus laptop costs $2,279 while the Razer Blade 15 Advanced costs $2,999.
It would be a better purchase if people were to go for the Zephyrus G15 since they use a Ryzen processor and a lot of people prefer that over Intel processors because they're much faster.
On another note, the Asus Zephyrus G15 uses a GeForce RTX 30 Series while the Razer laptop only makes use of a 20 Series GPU.
Overall, the specs and price tag that premium Asus laptops have are hard to beat. Needless to say, Asus is good at maintaining its reputation in such a competitive market to the point that it can easily compete against the best brands.
Resources:
https://spacehop.com/asus-vs-lenovo/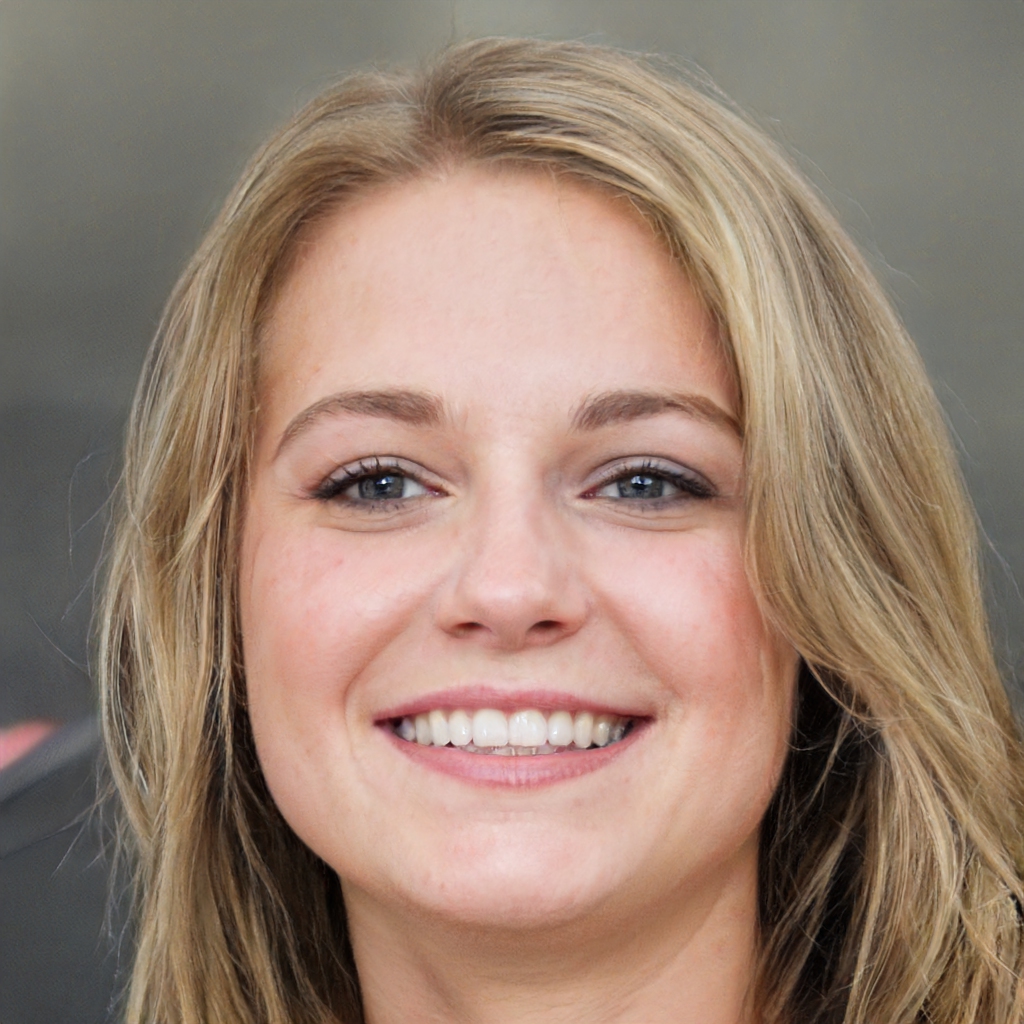 Susan is a professional writer. She has been a writer for eight years and has always been so fulfilled with her work! She desires to share helpful, reliable, and unbiased information and tips about tech and gadgets. She hopes to offer informative content that can answer users' questions and help them fix their problems.