No one wants a slow laptop – do you? Anyone would love a fast device that will not make you wait for long hours before you can finish your tasks.
You might experience this lagging performance with HP Pavilion. This is a good device and yet, what are the reasons why it is running slow?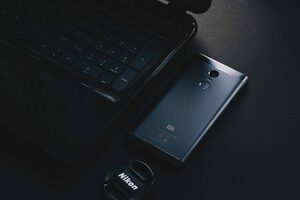 Why Is The HP Pavilion Laptop Running So Slow?
An HP Pavilion laptop is running so slow because its start-up may be overloaded, it has hardware and software issues, its storage is packed, its windows register is full, and it may be running lots of applications simultaneously. 
Search no more if you are looking for budget-friendly laptops that offer excellent performance as HP Pavilion might be the best one for you! It is a well-known line of laptops that can undoubtedly accommodate all your needs – may it be creating content, playing games, or for your total entertainment.
One of the great features of HP Pavilion laptops is their fast, powerful, and latest Intel Core processors – from 8th Generation Intel Core i3 and i5 processors up to the 9th Generation Intel Core i7 processors. Yet despite this, HP Pavilion may still tend to run sluggish because of various factors.
This is very normal when you have been using your laptop for some period already, affecting its total performance. This is a frustrating situation to be in since no one would want to use a lagging laptop, waiting unsurely when it will run smoothly again.
So, why do the sluggish scenarios happen? Below are the reasons why your HP Pavilion is running slow.
1. Overloaded Start-Up
Your agony with HP Pavilion may start as soon as you turn it on. It may probably take much more time to power up and be ready for use than expected.
This will happen if lots of applications are set and allowed to start by themselves with every power on. Since too many applications are starting right away, your HP Pavilion will start slower too because bunches of things are happening, clogging up its system.
2. Hardware Problems
Your HP Pavilion may run slow if it experiences some hardware problems too. Any defective parts, those that you can physically touch, can surely affect the whole operations of the laptop.
For instance, if your hard disk is damaged, a blue screen will keep on showing up with an error message once your windows load. Likewise, if the power jack of your HP Pavilion is defective, it can slow down its performance since it is linked directly with the motherboard.
3. Software Issues
The slothful functioning of your HP Pavilion is not only caused by hardware issues, it can also be due to software failures. You should be able to thoroughly assess its system to point out where the problem is coming from.
The trouble might be the need for updating your operating system (OS). This update will allow you to have a fast-running device since the driver will be updated.
Additionally, the root of the trouble can be a virus or malicious software (malware). If your HP Pavilion is randomly crashing or some pop-ups keep on pestering while you are streaming online, it might be infected!
If your laptop is acting strange, a virus might have intruded on it when you downloaded a file from a fishy site or accidentally opened an infected email from anonymous senders. This virus can quickly spread to all the applications on your laptop, can corrupt its memory, and worst, steal your private information.
4. Loaded Memory / Hard Drive
This is very basic – if your HP Pavilion is loaded with lots of applications, music, pictures, videos, and files, it could be the cause of the slowing down especially if it has no big storage.
If you are the type of person who loves to keep a lot of stuff in your laptop's system, then you should expect that it may not have an efficient performance sooner or later since it will be packed with more than it can hold.
5. Windows Registry
If the registry of your HP Pavilion is packed up, its performance may slow down too. The information that is kept in the registry is those errors coming from the third-party programs that you installed or uninstalled.
Basically, anything that is too much to handle or exceed the capability of the laptop will surely result in sluggish functioning.
6. Running Lots of Applications Simultaneously
You may confidently think that your HP Pavilion is a robust laptop that you can use for all your needs – which is true, of course! Yet, it is still a device that is bound by limitations.
It may be an excellent laptop but its performance may be inefficient at times because of various factors. One of such is your behavior of using it. If you like to open lots of applications all at the same time, then your laptop may not work as snappy as you expected it to be.
How to Speed It Up?
You have no complaints with your HP Pavilion because of its stunning design, captivating display, numerous ports, and rich sound. Yet, you may lose your temper when you are stuck in circumstances when it starts to slow down, prolonging your work that needs urgent submission or keeping your friends waiting so you can kick off in your online game. Who would not, right?
So, how can you address this issue concerning the speed of your HP Pavilion? What are the steps that you can do to run it swiftly again?
Well, worry no more as below are the possible answers that can make your HP Pavilion an excellent performer once more without any lags and hangs.
1. If your HP Pavilion is starting up slowly, the applications that are allowed to launch on their own every time you boot it up are the reasons. What you can do is to get rid of these auto-run programs by using some cleaning software.
2. For hardware problems, you simply need to regularly check all the parts of your HP Pavilion and replace the damaged parts immediately or as really needed.
3. For software issues, you might need to update your operating system. The major feature update is needed twice every year while those for security and bugs are released every month.
4. In addition to the malware and virus that cause your HP Pavilion to run slowly, you need to install some anti-virus programs. Likewise, you can simply go to the Security option of your laptop and then do a quick scan for viruses and threats. 
5. When it comes to the loaded storage, you may want to allot some time to go through all your files and downloads. You should finally decide which among them are really important and simply delete those that are just consuming space. From here, always make it a habit to let go of those files and applications that are not very helpful for you.
6. If you really need to save tons of documents and use lots of software, then make an upgrade to your RAM. Replace your old ones with a new RAM with big storage.
7. You should also clean the hard drive of your HP Pavilion to speed up its performance. You can download various software to help in your cleaning.
8. For the registry issues, you simply need to fix them by deleting and cleaning up the error information stored in the Windows registry.
9. You should also close any applications after you use them. Do not let any files or apps remain open and running in the background if you do not need them at the moment. They will just add more work for the loading of your laptop's system.
10. Always turn off your HP Pavilion after you use it. Through this, you are allowing your laptop to clear out its memory, rest, and be in great condition the next time you turn it on.
11. As much as possible if you can, do not multi-task as you are straining your RAM too much. It is handling too much if you will open multiple applications and browse in multiple tabs, leading to a slow down in operation.
12. If you always use your HP Pavilion for long hours, it would be great to get a cooling pad for it to prevent overheating. If it is too hot, it will not function properly.
HP Pavilion Alternatives
HP Pavilion is such a terrific pick if you are looking for a flexible laptop! Under this line is the HP Pavilion 13, HP Pavilion 14, HP Pavilion 15, HP Pavilion x360, HP Pavilion Aero, and HP Pavilion Gaming which will surely suit your specific needs.
Among these, one of the most favorites is the HP Pavilion Gaming. The laptops under this model are thin and powerful with a premium processor and top-grade display. They are not just for gaming, but for multitasking needs as well. They have a standout design, multiple ports, and quality audio. 
Yes, HP Pavilion really sounds promising, but you are still not sure if it is the match for you. That is why you still want to check other gaming laptops and compare their specifications. 
Below are some of the most recommended alternatives for HP Pavilion Gaming that you may want to take a look at and may even consider.
Dell Alienware Area-51M
Apple MacBook Pro 16-Inch
Asus ROG Zephyrus G14
Asus ROG Zephyrus S15
Dell XPS 15 (9500)
HP Spectre x360 15
MSI GS75 Stealth Gaming Laptop
Razer Blade 15 Advanced Model
References:
Darlington, D. (2021, September 16). How To Fix a Slow HP Laptop. Recoverit. https://recoverit.wondershare.com/partition-tips/fix-a-slow-hp-laptop.html
Dobbin, J. (2019, October 14). HP Pavilion Laptop Review. HP. https://www.hp.com/us-en/shop/tech-takes/hp-pavilion-laptop-review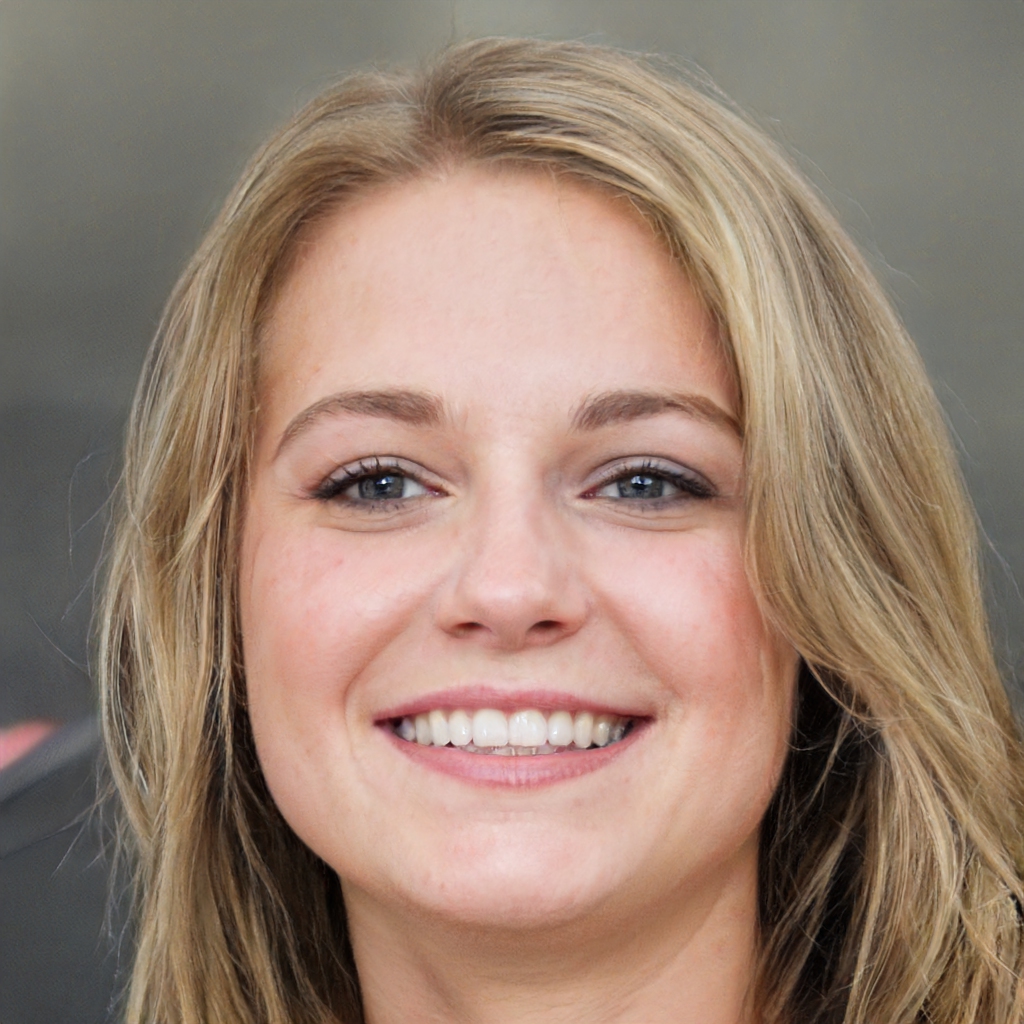 Susan is a professional writer. She has been a writer for eight years and has always been so fulfilled with her work! She desires to share helpful, reliable, and unbiased information and tips about tech and gadgets. She hopes to offer informative content that can answer users' questions and help them fix their problems.