Hunting for a versatile laptop that can help you become more prolific with work or effectively unleash your creative ideas? Something that offers a high-end performance together with a gorgeous chassis that is hard to resist?
The HP Spectre laptop may be the one that you are looking for! But, wait! What are its usual problems?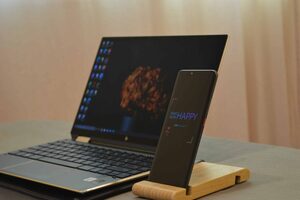 List of Common Problems with HP Spectre Laptop
The HP Spectre is a line of premium laptops that can flexibly accommodate your needs and can meet your pretty high standards. If you are considering these devices, you may want to know first its typical problems that you will encounter later on.
Check the list below to have an initial glimpse of the common problems with the HP Spectre laptop. Likewise, included are the solutions for each issue that you can do to make it work properly again.
1. Black Screen
If your HP Spectre laptop suddenly turned its screen into black, there are a couple of reasons why this unwanted scenario takes place. The issue might be the display adapter driver or the recent system updates. The peripherals that are connected to your laptop can be the cause of the black screen too.
Solution: What you can do first is to wake up your screen again by pressing Windows key + Ctrl + Shift + B. If this will not work, disconnect all the external devices connected to your HP Spectre laptop meantime. If still no response, try restarting your laptop and boot it in a safe mode.
2. Screen Flickering
When the display of your laptop keeps on flashing, expect your eyes and head to hurt – literally! This screen flickering is certainly vexing and can compromise your work or your movie time.
This may happen if your HP Spectre is aging already and some of its internal cables start to loosen. A defective inverter or backlight might be the possible culprit too. Additionally, some of its hardware may be defective or you have installed applications that are not compatible with its system.
Solution: You need to check your laptop's cables to see if they are loose or damaged. If they are, you simply need to bring your HP Spectre to a technician to have these cables fixed or replaced.
Check the display driver of your laptop as well to make sure they are updated. You need to update it to prevent any glitches to the display or performance of the laptop because of updates or bug fixes.
Additionally, check any incompatible applications to your laptop and simply delete them. The flickering screen can be caused by a refresh rate too. Just install the latest driver if your screen sustains a higher refresh rate.
3. Shut Down Issues
While working on something highly important on your HP Spectre laptop, it suddenly shuts down without any clue! This is an ultimately frustrating situation especially if you are in a hurry.
The usual reasons for this issue are some virus infection, hardware defects, faulty battery, or overheating.
Solution: You may want to run a virus scan first as the intrusion of a virus is a common reason why your HP Spectre laptop randomly shuts down. You can use some antivirus applications in mending this issue as well.
Overheating can be a culprit for this problem too, so be sure that the internal hardware of your laptop, like the fan, is working properly. Make sure to put it in a cool and well-ventilated place, away from dust that it can accumulate.
Further, a faulty battery can be the root cause of this shutting down problem too. If the battery is defective already, you simply need to replace it with a new one.
4. System Crashing
Your HP Spectre will randomly crash due to overheating and some hardware or software issues.
Solution: To resolve this, try rebooting your laptop first. If the cause of the crash is overheating, you should check if its CPU is working appropriately. Make sure that the fans are clean and working well. Put your HP Spectre in a well-ventilated place also.
Update your drivers too to fix the hardware and software issues. You can also use the System File Checker tool to locate and fix the corrupted files that are usually the cause of the crashing problem.
5. Battery Life Problem
The battery of your HP Spectre may not be as long-lasting compared to before. You need to frequently charge it as it can no longer last for a couple of hours every time you use it.
Solution: Its battery is probably defective and the only solution to this is to replace it with a new one.
6. Hard Drive Issues
HP Spectre may also experience various problems with its hard drive. The hard drive may slow down, resulting in a sluggish loading of applications or transferring of files. It may also be damaged later on where disturbing clicks and crash sounds can be heard.
Solution: For the slow hard drive, you can use a Disk Defragmenter to conveniently organize the data fragments on the drive. If the hard drive is damaged already, the only solution is to replace it. Just make sure to transfer all your files or use some backup websites online.
7. Infected By Virus
HP Spectre is not exempted from the attacks of malware and viruses. These can immobilize its functions and can even pose a threat to your personal information and files. If your laptop is infected, expect to always encounter pop-ups and your downloading time will get slower.
Solution: Download Antivirus software to prevent these viruses and malware from infecting your laptop. If you have tight finances, you can go for free software like Avast and AVG. If money is not an issue, subscribe to Norton360 as it can offer better protection for your HP Spectre.
8. Fan Problems
You may also encounter troubles with the fan of your HP Spectre. You will hear it making loud noises which can distract you from doing your work.
Solution: The loud noise of the fan is primarily because of the accumulated dirt. You need to clean the fan and air vent regularly. You can do this by yourself, but if you are hesitant as you might probably damage it, it is better to bring it to a technician.
HP Spectre Laptop Pros & Cons
Knowing the pros and cons of the HP Spectre laptop is a mandatory thing to do. Why? It is like going to war where you need to be equipped with all the knowledge, skills, and weapons you need to win.
If you know the positive sides of your laptop, you will be able to fully maximize them for your benefit. Likewise, learning their shortcomings shall allow you to create alternative plans to still make the device productive.
These advantages and disadvantages will simply help you decide whether HP Spectre is the most suitable laptop for you or not.
Below is the list of the pros and cons of Spectre x360 14 2-in-1 that you can assess to help you decide whether to buy this device or not. This laptop is one of the favorites among the brand's series.
Pros
Has a sleek and modern design
Speedy performance with Intel 11th Gen
Long battery life
Spectacular 3:2 aspect ratio display with OLED and 1,000-nit options
Convenient shortcut keys
Rechargeable pens
Awesome keyboard and amped quad speakers
Cons
Expensive price ($2,499)
No HDMI port
No option for LTE mobile broadband
The RAM and WLAN are not upgradeable by users
The fan can be noisy
The touchpad is not so smooth to use
How Long Should HP Spectre Laptop Last?
HP Spectre laptop should last between 4 to 7 years. It may even extend its lifespan if you are a responsible user.
HP Spectre is a premium laptop that is designed and built for reliability and durability. This series of laptops are built to impress and, of course, to last!
The laptops under this line cost hefty dollars so you can be assured that their materials are A1, with high quality to ensure great performance and long life. They have a longer life span compared to those budget-friendly ones that only last roughly 3 years.
HP Spectre laptops can last between 4 to 7 years. Its long battery life is another reason why they can stay with their owners for an extended period. They can even go beyond these expected years if their owners know how to take care of them.
Since HP Spectre laptops are of high quality, they can survive with you even for a decade if you are a responsible owner that uses them properly and regularly attends to their needs.
Is It Worth Repairing HP Spectre Laptop?
HP Spectre laptop is worth repairing if it is not more than 2 years old and the total cost of repair will not reach 50% of the price of a new laptop.
Before deciding to bring your defective laptop to a service center, you should consider first some factors to make sure that the repair will be advantageous. You will not only spend money but your time and effort too so it is important to confirm that all these will not be wasted.
Your HP Spectre laptop will be worth repairing if you will spend no more than half of the cost when you buy a new one. The value of laptops depreciates by 30% annually so you need to think about the current market value of your device and if spending some fair money on it will be beneficial for you.
Your laptop should still be a new model so the repair can still allow you to enjoy its performance and features. If it is more than 2 years old, it will not be as worthy as its peak performance may be reached already. Innovation is highly rapid so your laptop of 3 years may not be as efficient as before.
A good recommendation is to have your HP Spectre repaired if it is just 2 years old and the repair cost is only worth 25% of the cost of a new laptop.
Is It Worth to Buy an HP Spectre Laptop?
Yes, the HP Spectre laptop is worth buying because it has a classy design, is built to be of high durability, and is designed to be powerful.
With the expensive price of the HP Spectre laptop, you certainly want to know if it is worth buying. Well, the answer is a simple yes – yes, this laptop is worthy of your money!
This device is well-known for its lavish and contemporary look. You will certainly flaunt it and be more confident using it knowing that it is beautifully crafted. It is very convenient to bring with its paper-thin frame with only 0.41 inches thick, weighing only 2lbs.
As a high-end laptop, HP Spectre is certainly tailored using premium materials only. You will just get what you have paid for. Since it is expensive, its parts are pricey too which reflects durability. For instance, it features the Corning Gorilla Glass 4 screen which will drag away all your worries when it comes to damages and scratches for your display.
As a powerful laptop, HP Spectre is equipped with the powerful Intel Core i5 Processor with exemplary screens and long battery life of up to 11 hours. You can surely use this laptop without worries of shutting down while you are traveling or working outside!
HP Spectre Laptop Alternatives
It is a real challenge to find the best laptop that will be your next buddy, may it be for your professional needs or just for your personal entertainment. With the vast choices in the market, you will be overwhelmed in comparing laptops that almost look the same and feature almost similar specs too!
HP Spectre laptop is a real stunner and you may find it hard to resist. Yet as much as you would love to own this lappy, it might be lacking some features that you highly need.
If you are still unsure whether HP Spectre is the right one for you, you can check other laptops that are comparable with its offerings.
Below is the list of the recommended alternatives for HP Spectre that are worth checking. Maybe one of these will capture your heart!
ASUS VivoBook Flip
HP Envy X360
HP Pavilion X360
Lenovo Flex 14 2-In-1
Lenovo Yoga 730
References:
Coppock, M. (2021, January 19). HP Spectre x360 14 review: The convertible 2-in-1, Perfected. Digital Trends. https://www.digitaltrends.com/laptop-reviews/hp-spectre-x360-14-review/
Guyton, C. (2021, December). HP Spectre x360 (2020) Review. Tech Radar. https://www.techradar.com/reviews/hp-spectre-x360-2020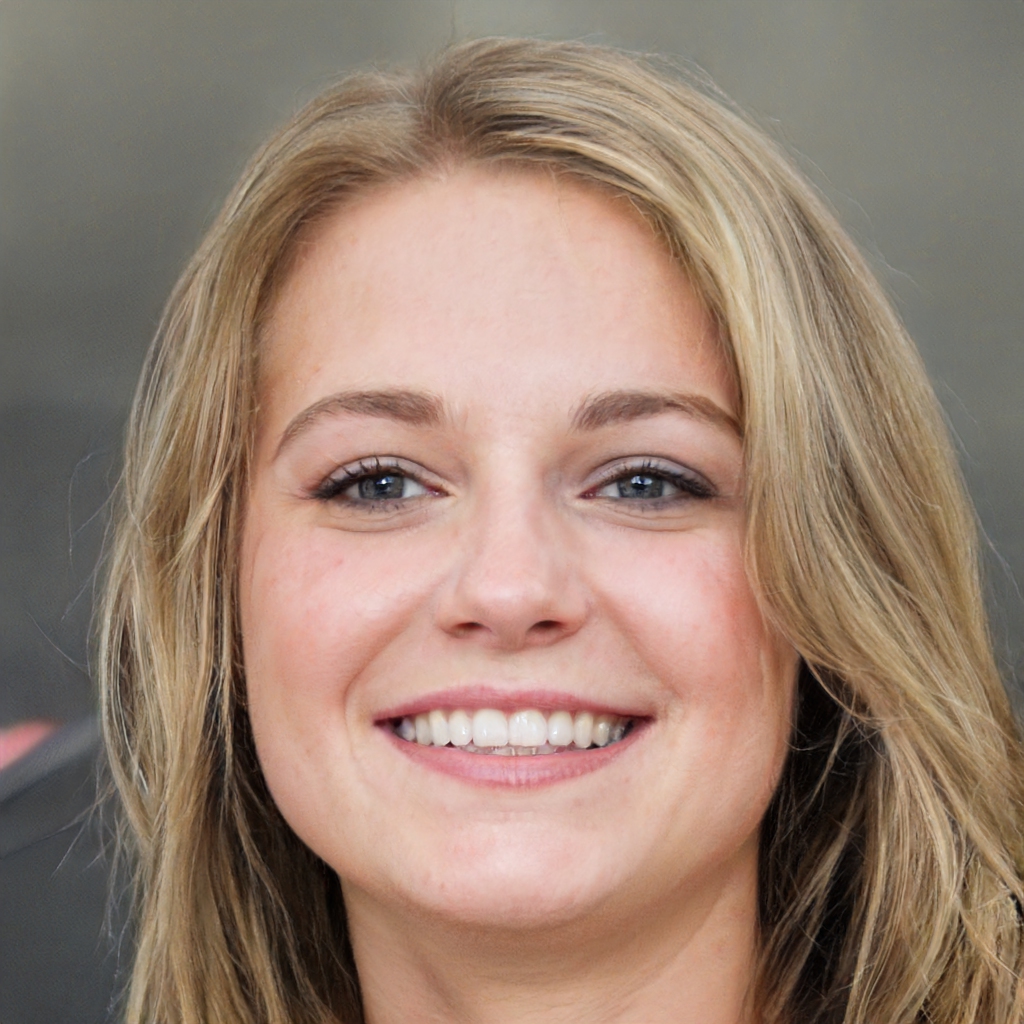 Susan is a professional writer. She has been a writer for eight years and has always been so fulfilled with her work! She desires to share helpful, reliable, and unbiased information and tips about tech and gadgets. She hopes to offer informative content that can answer users' questions and help them fix their problems.