As you search for a television that will not cause you a fortune, a friend recommends JVC Fire TV which is a 4K HDR and features Amazon's Fire TV operating system.
You check it and it is true – it is a bargain for its cheap price! Yet, you wonder, what might be its common problems?
List of Common Problems with JVC Fire TV
Just like a lot of people, JVC Fire TV might have caught your attention because of its great specifications that come with a highly affordable price!
But wait, before finally getting one, you should know first the common problems that it may experience. Through this, you will be prepared – anticipate issues anytime and understand well the possible solutions to prevent some pain-in-the-neck!
Listed below are some of the most typical issues with JVC Fire TV together with their solutions. These usual troubles are no different from those of other brands' televisions.
1. Lagging
There are various complaints about the slow speed of JVC Fire TV. This is a total frustration as who would want to wait, right? Most especially if you are very excited to watch an episode of your favorite series or play the highly critical stage of your online game.
To fix this, you may try to restart your Fire TV through the menu or by unplugging it. You may also clear the data and cache to get rid of the applications that you have stopped from loading again which then affects the speed of your television.
Likewise, you can also uninstall the applications that you are not using. When they run in the background, they slow down your television and even consume a lot of memory space.
2. Randomly Turns On And Off
The turning on and off of JVC Fire TV may be caused by various reasons. First, you may want to check the remote to see if its power button is faulty. If it is not the problem, try resetting your television as it may just need rebooting of the system.
If these do not solve the turning on and off still, there might be some major issues with the power supply. It would be better to bring it to the service center.
3. Black Screen
You are able to turn on your JVC Fire TV, but then, you cannot see anything aside from the black screen. What might seem to be the problem? This trouble can be caused by damaged or loose cables.
The easy solution that you can do with this is by unplugging your device and then plugging it again. You can also try clearing the memory of your TV. If these do not work, it is advisable to bring your TV to a service center so a professional technician can check it.
4. No Sound
A television with no sound is simply frustrating and you may experience this with a JVC Fire TV.
To fix this, you can check the connections of your television cables to see if they are all properly connected. Resetting the TV can also resolve this sound issue.
In some cases, your TV might be connected to wireless devices like headphones. Check also if the sound is on mute on the remote.
5. Could Not Play 4K Resolution
This issue can be quite confusing for some users when they attempt to play a video expecting it to be in 4K resolution.
First, it is important to know that not all videos have 4K resolution. If a video is uploaded in 480p, then that would be the kind of resolution that you will get even if you use a 4KTV like JVC Fire TV.
Additionally, not all streaming platforms support 4K TV like JVC Fire TV. For instance, you can watch HBO Max on this Fire TV yet you cannot stream Netflix as this model is not included in its list of devices that passed its streaming standards.
6. Not Receiving Channels
If you bumped into this problem, you may want to check the antenna cable of your JVC Fire TV. Make sure that this cable is connected to the ANT input of your TV located on its back part.
For digital TV reception, you may need an external antenna system. Likewise, a signal booster will improve the connection so your television will receive more channels.
7. Cannot Install Applications
If your JVC Fire TV cannot download and install applications, there might be an issue with the network connection.
Likewise, you must always check the compatibility of the application that you want to install. If the apps are not compatible, they may not be downloaded or if they have, their functions may be limited and errors may be encountered.
8. Pixelating Screens
A pixelated screen is a definite eyesore, thus, you would not want to experience this. If your JVC Fire TV seems to have stutters on pictures, the major reason is the poor signal or connection.
A slow Internet connection when streaming and a weak signal of free TV, cable, or satellite can cause pixelation on the picture quality.
For the Internet, you better reach with your current service provider or switch to a new one with a faster connection based on your location. As for improving the weak signal, you may relocate your digital antennas for better access.
JVC Fire TV Pros & Cons
After knowing the common problems with JVC Fire TV together with their possible solutions, you are now skeptical whether to push through in getting one or just simply move on to your next television option.
One helpful tip for your decision-making is to know its pros and cons. Of course, despite all the impressive features of any device like a television, shortcomings are ever-present.
From the weighting game that you will work on, you can ask yourself whether the cons of JVC Fire TV can be compensated by its pros. This will be based on one's preferences and needs, thus, the television can still be fine for you despite the drawbacks while for others – simply do not reach their standards.
Pros
The enticing cheap price of JVC Fire TV is the typical, foremost reason why customers check it and make a purchase. It is like a dream come true for those with a tight-budget yet who wish to experience Amazon's Fire TV operating system on their television!
Imagine enjoying the premium features of high-end televisions such as Dolby Vision on your affordable TV. You can even choose from its different sizes as per your desire – 40″, 43″, 50″, 55″, and 65″ which cost from $400 to $800 only! What a great deal, right?
With your limited funds, the long wait of owning a 4K HDR television that will shoot within your pocket is finally over!
JVC Fire TV is a 4K HDR TV that supports Dolby Vision, HLG, and the HDR10 standard. Through these, you can stream various HDR content and services needing Dolby Vision like Netflix.
JVC Fire TV has a friendly user interface that offers simple setup procedures. Operating your television should not be complex, rather seamless as you reach your desired channel or application, right?
For instance, you can easily pick and leave various sources through JVC Fire TV's remote control that features shortcut buttons for the Applications screen, Live TV, Prime Video, and Netflix. If you opt for voice control, all you need to do is simply press the microphone button and talk to Alexa, Amazon's voice assistant.
Amazon's voice assistant named Alexa is like the crème de la crème of JVC Fire TV!
With just a few bucks that will not deeply hurt your pocket, you can enjoy the convenient features of Alexa that will offer you a suitable way to operate your television with less hassle. This voice command feature is especially seen in premium models of TVs, thus, it is a real bargain to own this in a budget device!
Cons
The most common issue with cheap TVs is the slow interface, and JVC Fire TV is definitely giving this not-so-good experience to its users.                                                                    
Some lagging instances might frustrate you like switching from the main screen to Live TV that can take some minutes. As you choose your desired application, your TV might get stuck for a moment or stop responding at all where restarting might be the only solution. Additionally, the remote sometimes lag too.
Lacks Great Picture Quality
Since JVC Fire TV is highly affordable, you should limit your expectations for its picture quality.
There are pieces of feedback about its lack of color liveliness when in HDR mode. It also has a narrow viewing angle, thus, it should be only placed where the viewer can sit directly in front of it.
While watching, you may suddenly see it dimming by itself. The backlighting is uneven also. The screen is not giving perfectly clear and vibrant shades where you can even see some unwanted spots on gray backgrounds.
How Long Should a JVC Fire TV Last?
A JVC Fire TV lasts between 4 to 10 years based on usage and maintenance.
JVC has established a reputable name in the television industry over the past years. For most of its products, the market finds them having a decent quality that can last as long as other competing brands.
On average, the life of the JVC Fire TV can last from 4 to 6 years. This will be the case if the television is being used heavily, yet not given regular maintenance.
If you are the type that moderately uses television and makes sure to properly maintain it, then you can expect your JVC Fire TV to last up to 10 long years!
Is It Worth Repairing A JVC Fire TV?
A JVC Fire TV is worth repairing if the repair cost is not as expensive as buying a new one.
When the latest television got damaged, many are quite hesitant to bring it to a repair center because of the fixing expense. Hence, if your JVC Fire TV suddenly needs some repairs, you should check first the extent of its defects to know how much it would cost you.
It is a favorably cheap television, thus, it is recommended to buy a new one instead of repairing it if their costs are not far from each other.
The average cost of TV repairs is $200 which can even lead up to a hefty $1000! The average expense for a LED TV repair is $50 to $400 while $100 to $400 to a 4K television.
These numbers can actually buy you a new 40″ or even 65″ JVC Fire TV! Thus, you simply need to figure out the total expense that you will be shelling out to fix your damaged TV.
JVC Fire TV Alternatives
If still undecided whether JVC Fire is the impeccable TV for you or not, you can check the recommended alternatives for it for better comparison.
Below are some of the suggestions in place of JVC Fire TV.
Toshiba TF-32LF221U21 720p Smart HD TV
Insignia NS-50DF711SE21 50″ 4K UHD Fire TV Edition
Insignia NS-DF310NA21 Smart HD 720p TV
Amazon Fire TV Omni Series 4K UHD Smart TV
Hisense A6G 4K Ultra HD Android Smart TV with Alexa
Resources:
Neikirk, L. (2019, February 13). How long should your TV last? Reviewed. https://www.reviewed.com/televisions/features/how-long-should-a-tv-last
St. Leger, H. (2020, September 15). First Look: JVC Fire TV Edition 4k Hdr Tv. TechRadar. https://www.techradar.com/news/first-look-jvc-fire-tv-edition-4k-hdr-tv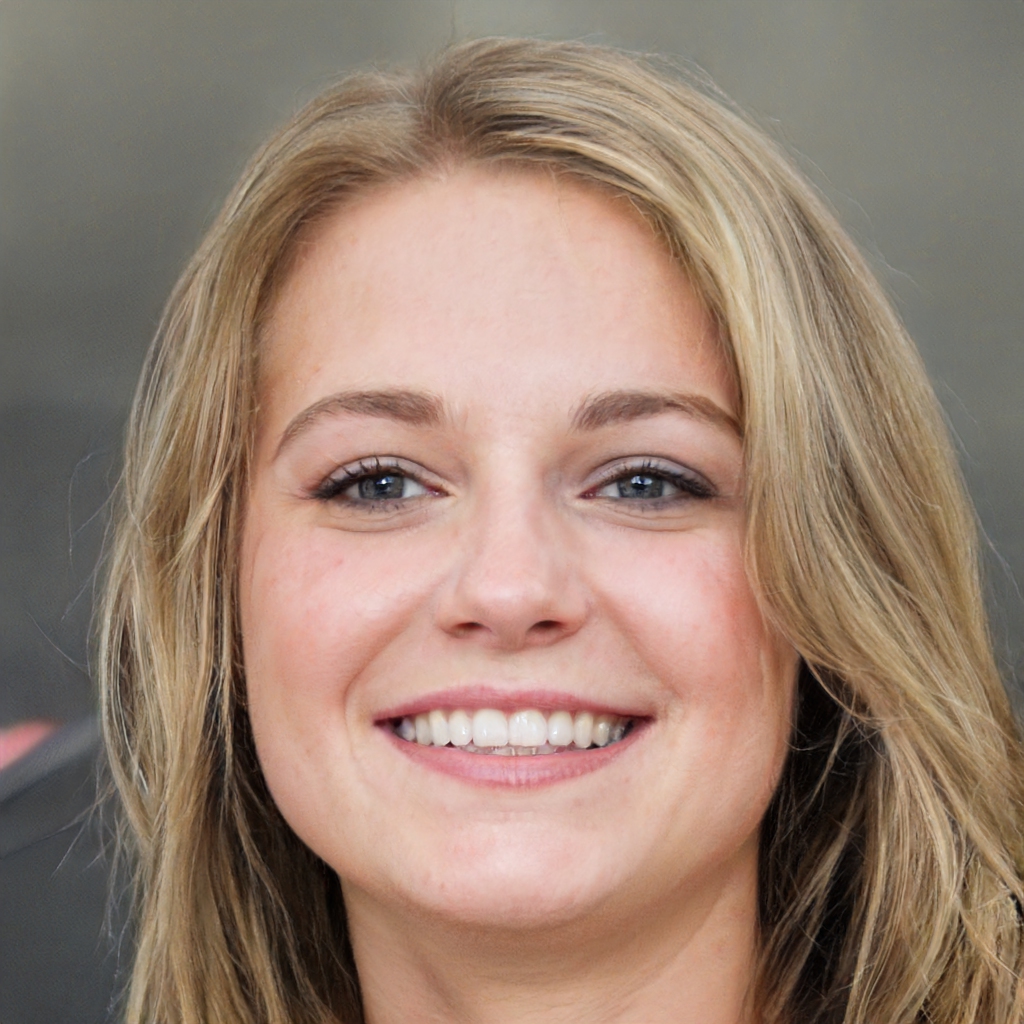 Susan is a professional writer. She has been a writer for eight years and has always been so fulfilled with her work! She desires to share helpful, reliable, and unbiased information and tips about tech and gadgets. She hopes to offer informative content that can answer users' questions and help them fix their problems.