When it comes to appliances, Lamona claims that their cooking appliances are must-haves to help you prepare a splendid meal for your banquet.
However, even the mightiest appliances even experience sudden troubleshooting including the microwave from Lamona.
List of Common Problems with Lamona Microwave
May it be re-heating your favorite pasta or defrosting a frozen good, Lamona built-in microwaves are sure to be reliable.
However, a family member can forget that they are heating their food and leave a spoon inside the microwave. When troubles like this occur, some common problems and ways to fix them are available below:
1. Lamona Microwave Doesn't Heat
A microwave that doesn't generate heat is probably one of the most common problems encountered when using a microwave. To avoid being trapped in a problem like this again, read more about it below:
There is a failure in the magnetron
A microwave magnetron uses high voltage to create microwave heat. In layman's terms, the magnetron is responsible for heating our foods. The common reason why magnetron fails is when the microwave is turned on even without something inside it.
This act causes the magnetron to exhaust. Unfortunately, you only have to buy a new magnetron when the magnetron breaks because you cannot repair it.
Broken microwave diode
A microwave diode converts alternating current power into high voltage direct current power. So when the diode breaks, the heat is not received by magnetron. Fortunately, a repair professional can still mend this. For your safety, do not try to do this on your own.
2. Lamona Microwave Works But eventually Stops
Another common microwave problem is shutting off for a few moments. A lot could be the reason why this happens, and you can find out about them below:
Damaged Microwave door switches
Your Lamona Microwave has three door switches. If one of them breaks, the others will not function well either. If you identified that the problem roots here, it is advisable to seek professional repair help.
3. My Lamona Microwave Touchpad Functions Don't Work
Microwave touchpads pertain to the main features of your microwave as well. When they don't work, it's hard to control and set what you prefer to do with your microwave. For you to troubleshoot touchpad dysfunction, addressed below are the solutions:
The control panel is at fault
To confirm if the control panel is faulty, try and press the other buttons. If some work fine, but some don't, it is the control panel. But don't panic. A professional maintenance specialist can solve that dysfunctional touchpad.
Damaged membrane switch
The membrane switch is most commonly called the microwave touchpad. Touchpads are known to be soft-touch electrical switches.
They are often accessed. That's why it's a no-brainer that they will be damaged sooner or later. Unplug your microwave first, then verify the membrane switch using a multimeter to fix this issue.
Remember that a touchpad, when pressed, exhibits some ohms of resistance. If it doesn't, it's time for you to replace the touchpads.
4. Lamona Microwave's Spinning Plate is Not Working
The Spinning plate is the designated area where your food is placed inside the microwave. If the spinning plate is not working correctly, the heat in your food will not be adequately distributed. To know how to fix this problem, continue reading below:
Damaged rotating motor
This motor is responsible for your plate to spin. The most common reason for this motor to be damaged is that it is burned out. You don't have to worry because you can easily replace the rotating motor.
Broken Main Control Board
If you check the rotating motor and find out it's not the culprit, it's the main control board. The same goes for it. A professional maintenance specialist can replace this.
Faulty Touchpad/Control Panel
If you already verified but the culprit is neither rotating motor nor touchpad, then what's at fault is the touchpad. You don't have to worry because the touchpad is easy to repair.
Read More: 5 Common Problems With Breville Microwave (With Solution)
Lamona Microwave Pro & Cons
Many consumers tend to fall on sales talk tactics pulled by marketing teams. You don't have to buy everything now at an impulse because the most efficient way to weigh things first is through determining the pros and cons.
Listed below are the advantages and disadvantages of owning a Lamona Microwave:
Pros:
User-friendly Programs
Lamona Microwaves features a LED display with seven touchpads and operational control used for setting a cooking time. Additionally, there is a button that controls the left opening door of your microwave.
Easy to use
The Lamona Microwave Touch System is manageable to use. It even has a built-in program made especially for cooking pizza. The assisted cooking setting automatically fixes the temperature assuring that it regulates properly to cook your meal exquisitely.
Versatile
Lamona Microwave is a convenient microwave that is all-in-one. This microwave boasts eight automatic cooking functions: defrost, power levels, cooling fan, and a programmable clock with a timer. It's effortless to manage the cooking process to prepare whatever dish you prefer.
More than just heating
Lamona Microwave doesn't only function as a microwave. It also behaves as a kitchen aid that can help you with baking and making your food crispier.
Grilling function
Not all microwaves have this function. That's why if you happen to be a grill lover, then Lamona Microwave is for you. This microwave has five grill options, which is excellent, especially for a microwave.
Space-Saving Design
Lamona Microwaves can be built-in, and since they are meant to fit on your cupboard, these microwaves were designed to be 460 mm, a width of 594 mm, and a space-saving depth of 387 mm, all to fit into the wall or even the tiny kitchen.
Stylish look
In today's contemporary times, aesthetic designs matter. Lamona's stainless steel and black design give this microwave a trendy look.
LED touchscreen command
This feature allows you to access functions right at your fingertips. This microwave also comes with nine built-in automatic cooking programs and ten power levels that go all the way up to 1000 Watts.
Touch screen technology makes the Lamona microwave a multi-functioning microwave with cooking options. This microwave also has three grilling power levels.
Cons:
Frequent Door Switch problems
According to customer reviews and online articles, a handful of customers have been giving feedback about faulty door switches as early as 18 months when they bought their Lamona Microwave. But since Lamona's got a 2-year warranty, this defect was covered and all setup.
How Long Should a Lamona Microwave Last?
According to customer reviews online, Lamona Microwaves survive for over 7-8 years.
According to them, for your Lamona Microwave to stay longer, you should watch and maintain them carefully. Microwaves are often used, but unfortunately, some neglect taking care of them.
Deterioration begins when we forget to take care of our belongings, mainly relying heavily on these appliances. So, if microwaves help you the most, we should take care of it properly in return.
Is It Worth Repairing a Lamona Microwave?
Repairing Lamona Microwave is cost-efficient only under the circumstance of not overweighing the cost of just buying a new one.
Repair and maintenance costs can help you save money. This claim is valid. However, they will only help you temporarily.
If you focus on what happens in the long run, mainly when your Lamona microwave breaks down frequently and you have to take a trip to a repair shop often as well, then that is a sign that your microwave needs a replacement.
There is no wrong or correct answer because the best thing to do is weigh factors first before deciding what to do next. Remember, those impulse decisions will make you regret things later.
Is It Worth Buying a Lamona Microwave?
Lamona Microwave is a multi-functional microwave. If you are a practical person, Lamona Microwave is worth the penny.
To weigh the benefits and drawbacks mentioned above, it is clear that pros overweighed the cons. But that doesn't mean that you should avoid the cons.
Lamona Microwave is an excellent option for you for a great deal because it is versatile, reliable, and durable.
Lamona Microwave Alternative
Lamona Microwave and Neff Built-in Microwave provides versatility, function, and intelligent, good looks in your kitchen. These two microwaves also come with a two-year guarantee for customer satisfaction.
Both microwaves earned respect for delivering outstanding built-in microwaves. Like Lamona, NeffBuilt-in Microwave's wattage ranges from 800-900 watts.
Neff Built-in Microwaves and Lamona Microwaves give a 2-year warranty for their customer's satisfaction. Indeed, one of a company's essential services is after-sales service.
Neff and Lamona's microwaves have the same 25L capacity, which is the standard for microwaves. You might not want a built-in microwave so massive, and it won't fit in your cabinet anymore.
One of the distinct characteristics of these two is their five power levels and clock display functions which is hassle-free, mainly for moms who often multitask. Also, Lamona's grill feature can make it easy for big families to have a meaningful occasion.
Lastly, Neff and Lamona Built-in Microwaves are undoubtedly useful in heating baby foods and defrosting your frozen goods.
Neff or Lamona, what matters most is that you choose the appropriate microwave for you. When the microwave is suited for you, your cooking will be much easier because microwaves make a great kitchen aid.
Resources:
https://www.howdens.com/Lamona/Lamona-cooking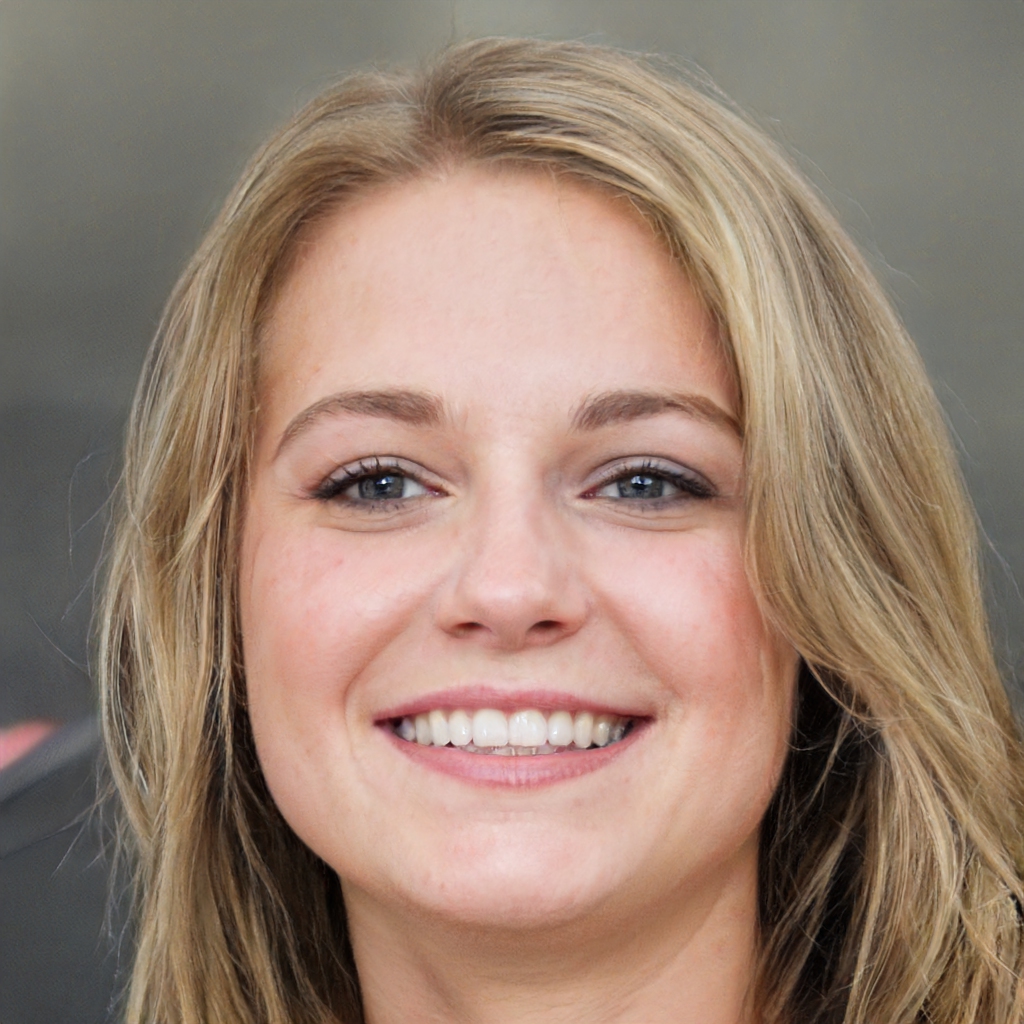 Susan is a professional writer. She has been a writer for eight years and has always been so fulfilled with her work! She desires to share helpful, reliable, and unbiased information and tips about tech and gadgets. She hopes to offer informative content that can answer users' questions and help them fix their problems.